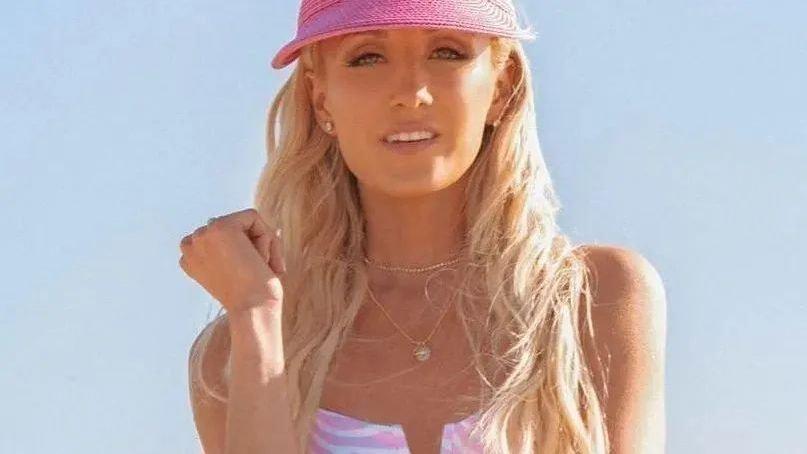 Gymnast Nastia Liukin's Massive Thigh Gap Enjoys 78-Degree Heat
Olympic gymnast Nastia Liukin is flaunting her massive thigh gap as Texas heats up to a sweet 78 degrees. The 31-year-old five-time Olympic medalist made Monday an extremely leggy affair for her 1 million Instagram followers, posting jaw-dropping selfie action from her home before heading out for a spin in Dallas. Nastia, who has this year defended her "gross skinny chicken legs" as trolls reared their heads, was seemingly showing the haters can hate, and she did it in minuscule shredded Daisy Dukes.
Article continues below advertisement
Not Her First Leggy Look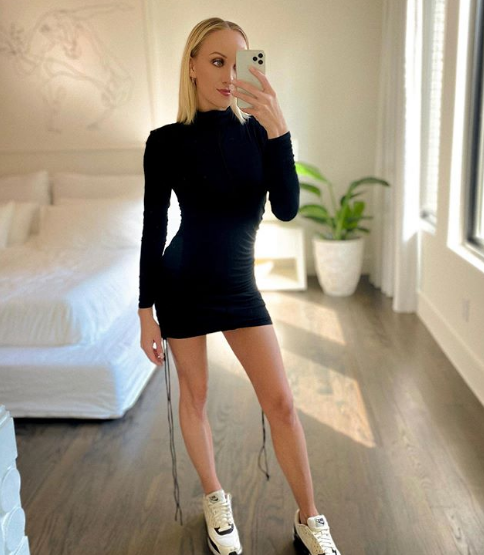 Scroll for the Daisy Dukes action. Nastia, who was born in Russia but left for the U.S. as a child, was all legs from her stylish home, one that's making headlines this month as the 2008 all-around champion fronts home retailer Pottery Barn.
Posing with her Gold Medal legs out and all muscle, Nastia showed off her killer frame in her beyond-tiny shorts, going summery and stylish in a chic, striped, and cotton shirt for a trendy finish. Nastia didn't stay home long.
See The Daisy Dukes Below!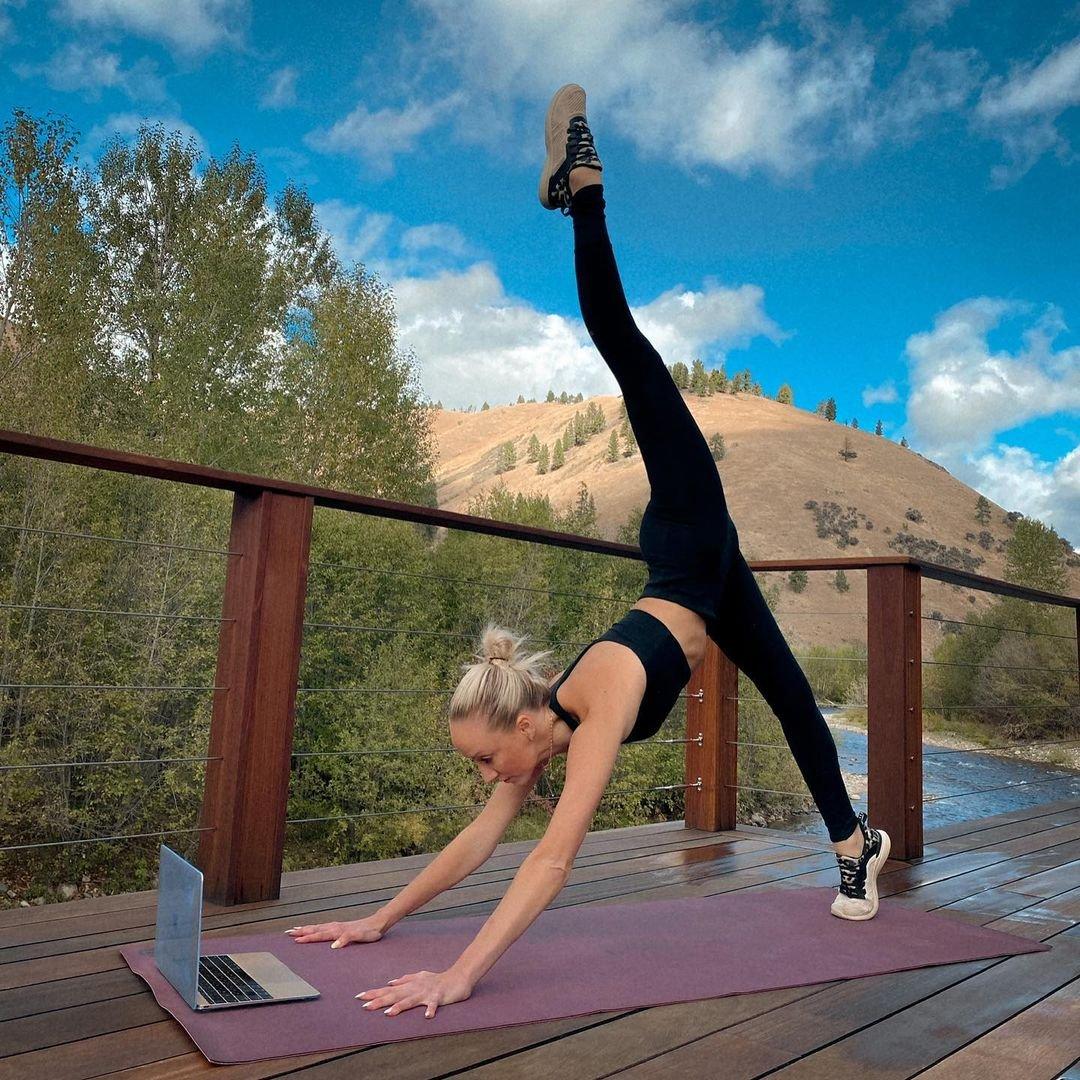 Liukin, who regularly shouts out Dallas and has this year supported the relief effort as Texas suffered its snowstorm crisis, re-appeared in selfie mode and from behind statement shades in her leather-seat car, this time talking heat.
"78F," she wrote, adding: "Dallas really reminding me one of the many reasons I finally moved back home."
The leggy show-offs come as Nastia bounces back from being skinny-shamed, and not just this year. October 2020 marked the gymnast facing an anorexia storm. See it below.
Article continues below advertisement
Scroll For Her Anorexia Storm
"If taking pictures of my OWN body — a body that won me many Olympic medals, a body that I push each day to get stronger, a body that God gave me — is inherently promoting anorexia, then honestly, we've gotten to a place in the world where just BEING is offensive."
See her bikini body below!
Stuns Fans In Bikini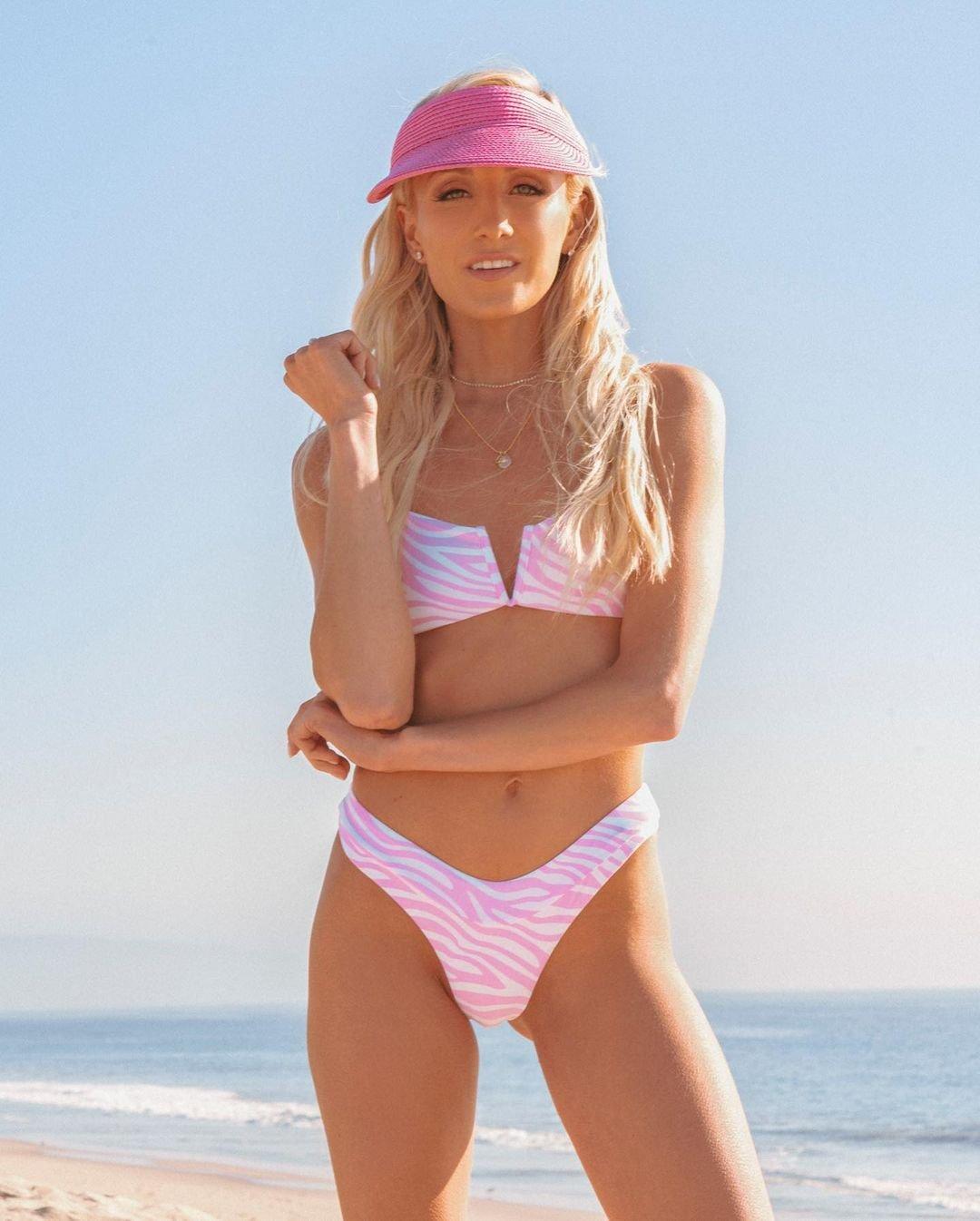 Nastia might come with the leotards as her former trademark look, but the gymnast, who retired aged 22 back in 2012, has been slipping back into her bikinis. Nastia recently shared throwbacks from her Hawaii travels, wishing that the pandemic would be over so she can get back to travel. Liukin has, however, flown out from Dallas amid the pandemic, both for low-key Montana cabin stays, plus the 12th annual Nastia Cup last month, held in Indiana and aired on NBC Sports.