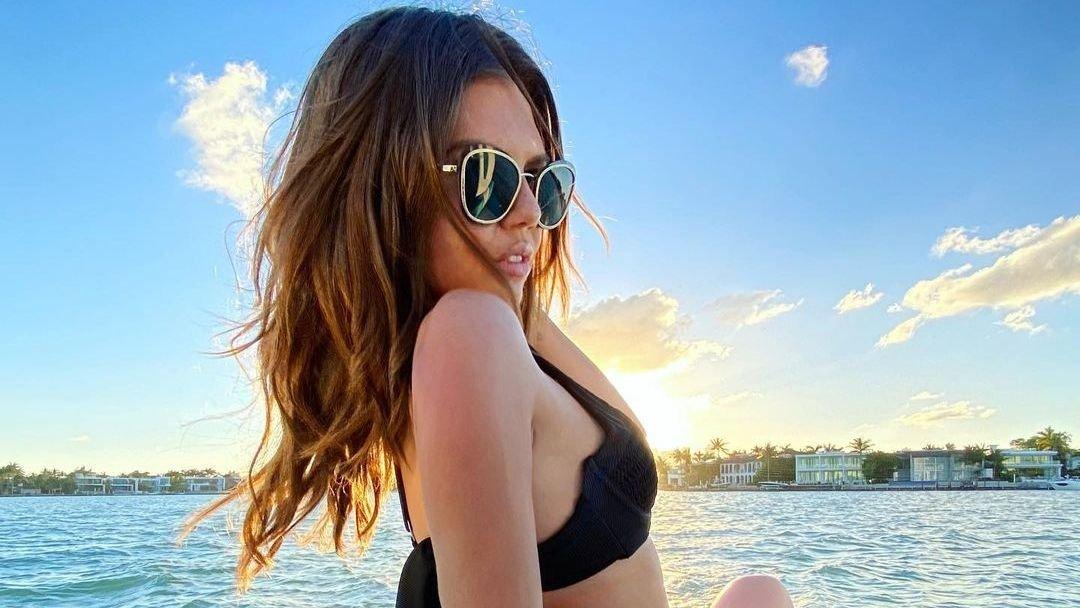 Chanel West Coast Drops It Low In Tiny Black Shorts
Rapper and television personality Chanel West Coast thrilled her 3.5 million Instagram followers with her latest share, a duo of steamy shots in which she rocked a bold ensemble.
The photos appeared to have been taken during the evening, as the surrounding area was relatively dark. Chanel posed on a stretch of concrete with a plain black wall visible in the background. The space had an edgy, industrial vibe.
She paired the shots with a caption that indicated her ensemble was one worn for simply running errands.
Article continues below advertisement
Drop It Low
In the first snap, Chanel dropped it low, keeping her left foot planted on the ground beneath her and balancing on the balls of her feet on the other. She wore a pair of black lace-up boots that extended just above her ankles and had chunky soles.
She showed off her incredible legs in a pair of black Daisy Dukes that barely came a few inches down her thighs, leaving plenty of her sculpted stems on display.
She also had a fanny pack belt on, with the small pouch settling right in the middle of her abdomen and drawing attention to her slim waist.
Sheer & Sexy
Chanel paired the Daisy Dukes with a semi-sheer shirt in a bold purple hue that added a pop of color to the otherwise neutral scheme of her ensemble.
She wore a black bra with embellished straps underneath the top, and due to the semi-sheer nature, the full bra was visible.
She layered a black-and-white oversized jacket on top of the garment, the sleeves rolled up to give the ensemble a casual vibe. The jacket was left open so that her shirt and bra remained on display.
Article continues below advertisement
Add A Little Sparkle
Chanel finished off the look with a few accessories that added some sparkle to the look. She layered two pendant necklaces over her shirt, both gold with delicate chains.
The pint-sized rapper also had a watch on one wrist, and a few bracelets on the other.
Her long brunette locks tumbled down her chest and back in soft curls, and she kept her gaze focused on the camera in the first snap as her lips parted in a sultry expression. She posed with one hand on her waist, serving up some serious attitude.
Serving Looks
In the second slide, Chanel stood up and flaunted her figure in the revealing ensemble. The purple top she wore had short sleeves, and it showed off a tantalizing amount of cleavage through the semi-sheer fabric.
Chanel posed with her hands in her pockets, and her fans couldn't get enough as they raced to hit the like button. The post racked up over 48,200 likes within 10 hours.
Whether she's posting something on Instagram or taking the stage on the MTV show Ridiculousness, Chanel loves to showcase her flawless curves in all kinds of sexy looks. Just last month, as The Inquisitr reported, she shared a short video in which she wore an incredible jewelled thong bodysuit that left little to the imagination.