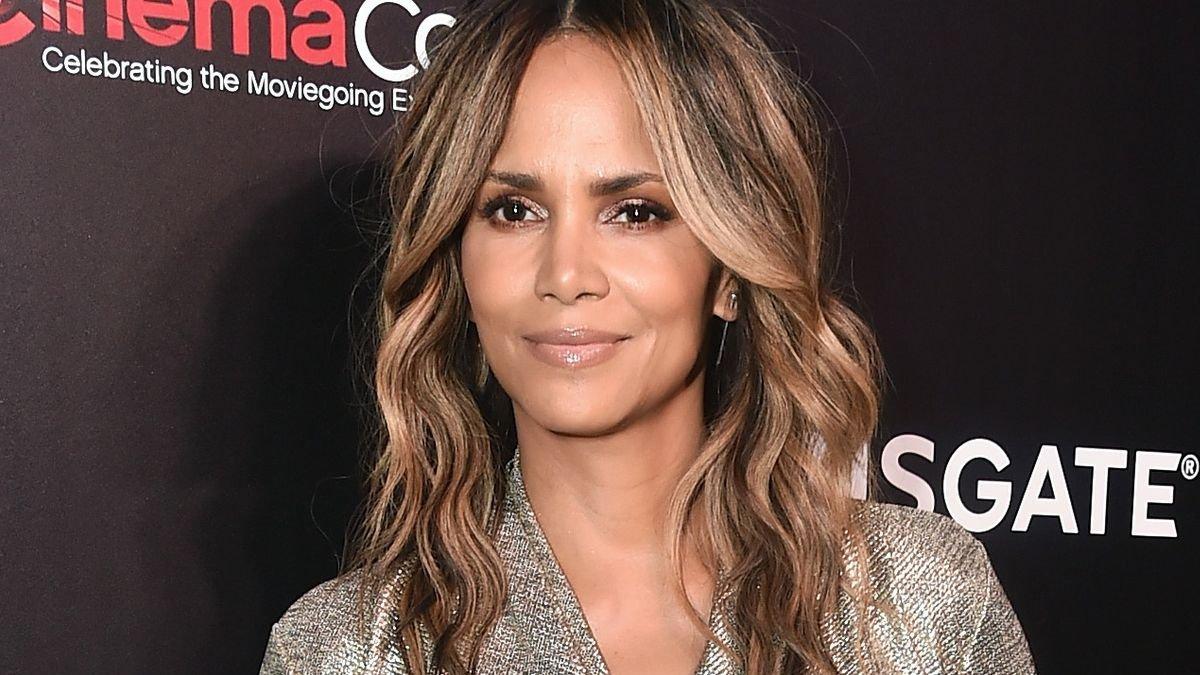 Halle Berry, 54, Flexes Muscles & Flaunts Fit Physique In Skintight Activewear
While actress Halle Berry is known in Hollywood for her acting skills, she is also known for keeping her body in incredible shape. At 56, she looks decades younger than some women half her age, and on Monday, she uploaded a photo that saw her flaunting her tight physique in a set of colorful workout wear.
Halle was outside for the snap, and she appeared to be on a deck overlooking the ocean. A short wall was visible behind her and the bright blue water met the sky in the distance.
Article continues below advertisement
She Was Dressed In Vibrant Colors
Halle looked dressed for an intense workout session. Her top was a deep red shade with a scoop neckline. The number had long sleeves and mesh panels on the sides and above her chest, teasing a look at her bare skin. It was also cropped at her waist, allowing just a bit of her abdomen to show. The shirt was also skintight, clinging to her muscular upper body. The bottoms were a vibrant shade of purple with a wide waistband.
She Worked It
The camera captured the John Wick: Chapter 3 – Parabellum star from the front. The image was cropped at her knees, giving her fans a nice look at her toned figure.
With her legs parted, she held a pink workout band in her hands. She stretched the ends apart, giving her upper arms a workout. Her long hair, which was styled straight and worn down, blew off to one side. Her lips were slightly parted as she wore a serious expression on her face.
Article continues below advertisement
Beautiful, Talented And Inspirational Woman
In the caption, Halle left an inspirational message for her online audience. She also told them about a series of free workouts that were available through an app.
Her followers seemed excited about the workouts, and many could not help but comment on how fabulous she looked.
"Such a Beautiful, Talented and Inspirational woman," wrote one fan, adding several emoji that included a red heart and a rose.
"How the hell you keep looking better? What kinda wine are you," joked a second admirer.
She's Defying Her Age
"That there is a Super Hero Woman!!!" commented a third Instagram user, including a heart-eye smiley face emoji.
Earlier in the month, Halle showed off a little more skin when she shared a snap that saw her enjoying some time outdoors. She wore a white t-shirt, which was knotted in the front. She paired the shirt with a pair of floral bikini bottoms. The photo captured her from a slight side angle, giving her the opportunity to show off her flat abs and toned thighs.