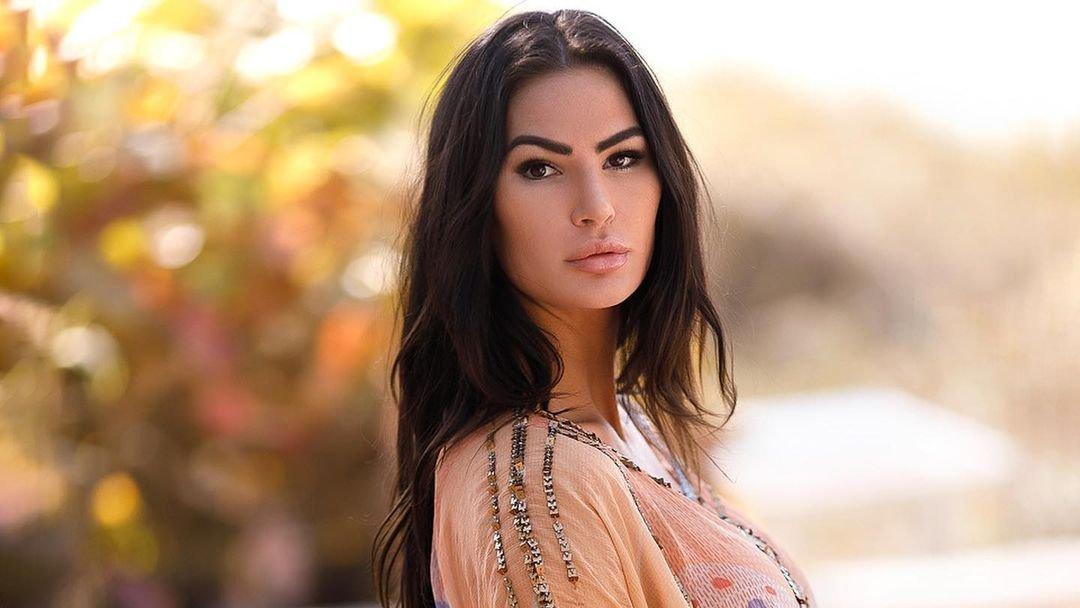 Katelyn Runck Flashes Underboob In Cropped Shirt & Tiny Daisy Dukes
Brunette bombshell Katelyn Runck thrilled her 2.4 million Instagram followers with her latest share, a duo of snaps in which she rocked a skimpy ensemble that showcased her curves.
The photos were captured in Treasure Island, Florida, as the geotag indicated, and she tagged photographer LHGFX Photography in the picture, giving credit to them for the steamy snaps.
In the first image, Katelyn perched on a woven lounge chair with a few treats around her. A plate of donuts rested on her toned thighs, and an iced coffee was positioned on the table nearby.
Article continues below advertisement
Brunette Bombshell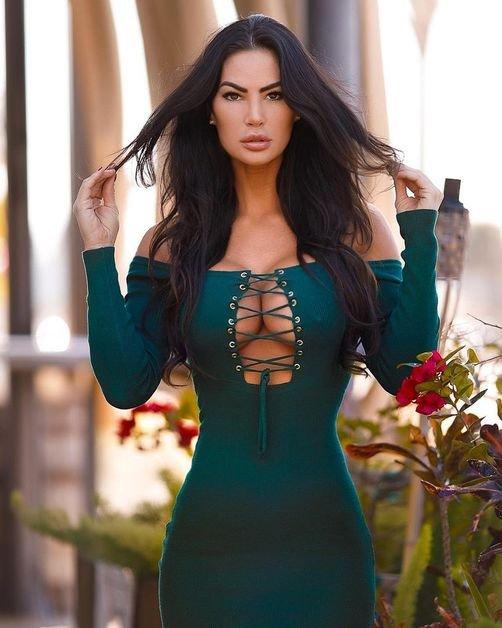 Katelyn rocked a lavender cropped tank that left her sculpted shoulders and arms exposed. The garment was a graphic-print with sweet treats and pastel words printed across the chest, drawing even more attention to her ample assets.
The tank had a crew neckline that covered up her cleavage, but she tugged the top up so that the underside of her breasts were exposed, tantalizing her followers. The cropped look also left her toned abs on full display, and in the first slide Katelyn appeared to be glancing down at the plate of donuts on her lap.
Dangerous Curves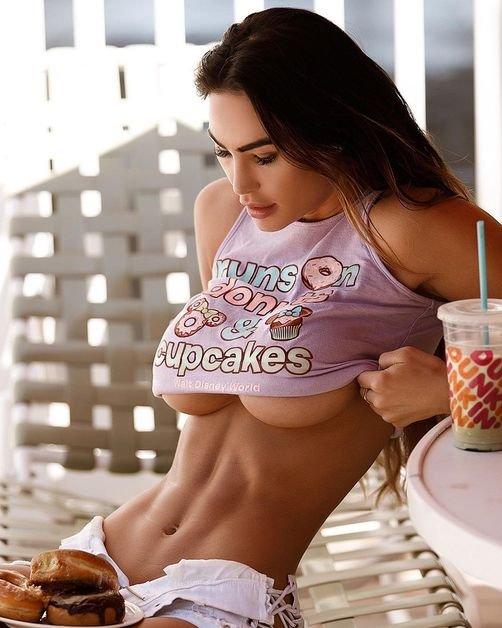 She paired the daring crop top with some barely-there white Daisy Dukes that she made even more revealing by leaving them unbuttoned and unzipped. The shorts had a lace-up detail on the side, which showcased even more of her bombshell body, and the pale hue looked stunning against her bronzed skin.
Katelyn's brunette locks tumbled down her back in an effortless style. She kept the accessories simple, adding just one ring for a bit of metallic embellishment. She also had in a pair of simple stud earrings, which were visible in the second slide.
Article continues below advertisement
Daring Daisy Dukes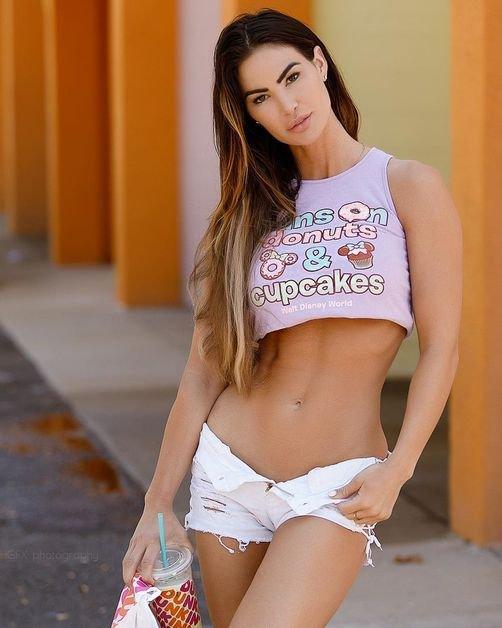 For the second image in the series, Katelyn stood in an outdoor space with bright orange columns visible behind her. Her brunette tresses cascaded down her chest, reaching her slim waist, and she kept her shorts undone.
The skimpy bottoms had some frayed, distressed detailing along the hem, and Katelyn cocked her hip slightly as she posed for the sultry snap.
She held her iced coffee and bag of donuts in one hand, keeping her seductive gaze focused on the camera as she placed her other hand on her shorts.
Fitness Queen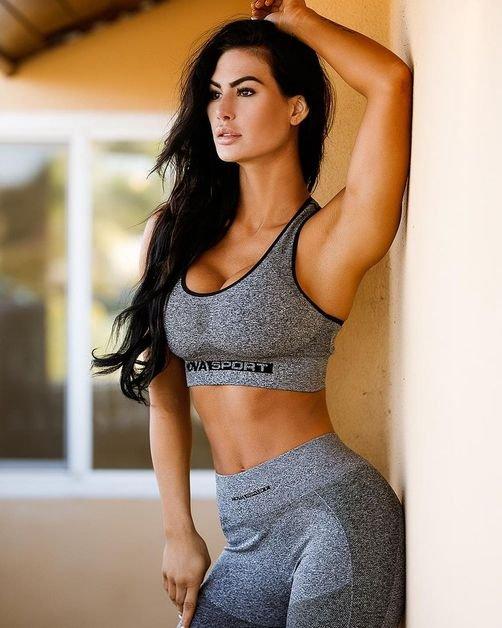 Her fans couldn't get enough, and the post racked up over 44,600 likes within 23 hours of going live.
"Beyond beautiful," one fan wrote, followed by a string of heart eyes emoji.
"Mmm Kat I would eat off of those abs wow," another follower chimed in, captivated by Katelyn's incredible physique.
Katelyn loves to showcase her killer curves in all kinds of ensembles, from swimwear to workout gear. Just a few days ago, as The Inquisitr reported, she rocked an athletic short and cropped windbreaker combo that showcased her sculpted abs to perfection.