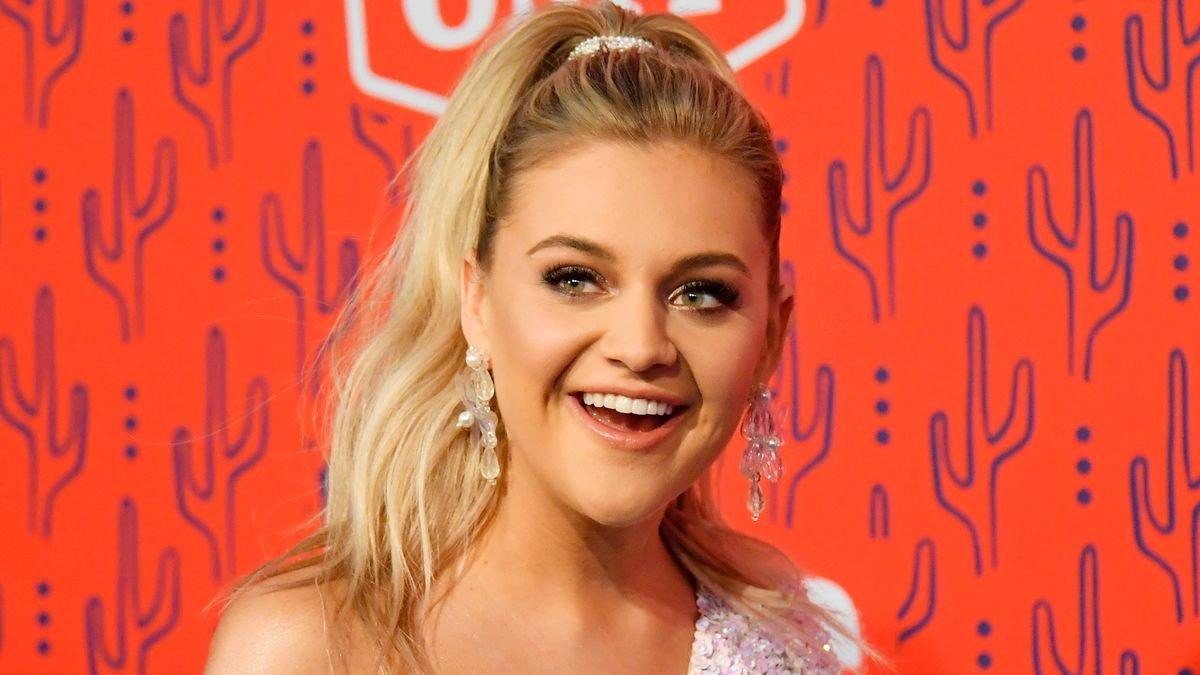 Kelsea Ballerini Shares 'Bottomless' Pic To Flaunt Results Of 'Booty Kickings'
Kelsea Ballerini went bottomless and bottoms up to show off the results of all her hard work at home. The 27-year-old "Hole in the Bottle" hitmaker appears on the cover of Shape magazine's April issue, and she's been using her Instagram account to treat her fans to pictures from her photoshoot for the publication. In one of her posts, she divulged two of her fitness secrets.
"Congratulations, we've made it to the weekend...where mimosas are bottomless and apparently so am I," Kelsea quipped in her caption.
Article continues below advertisement
Looking Cute On The Couch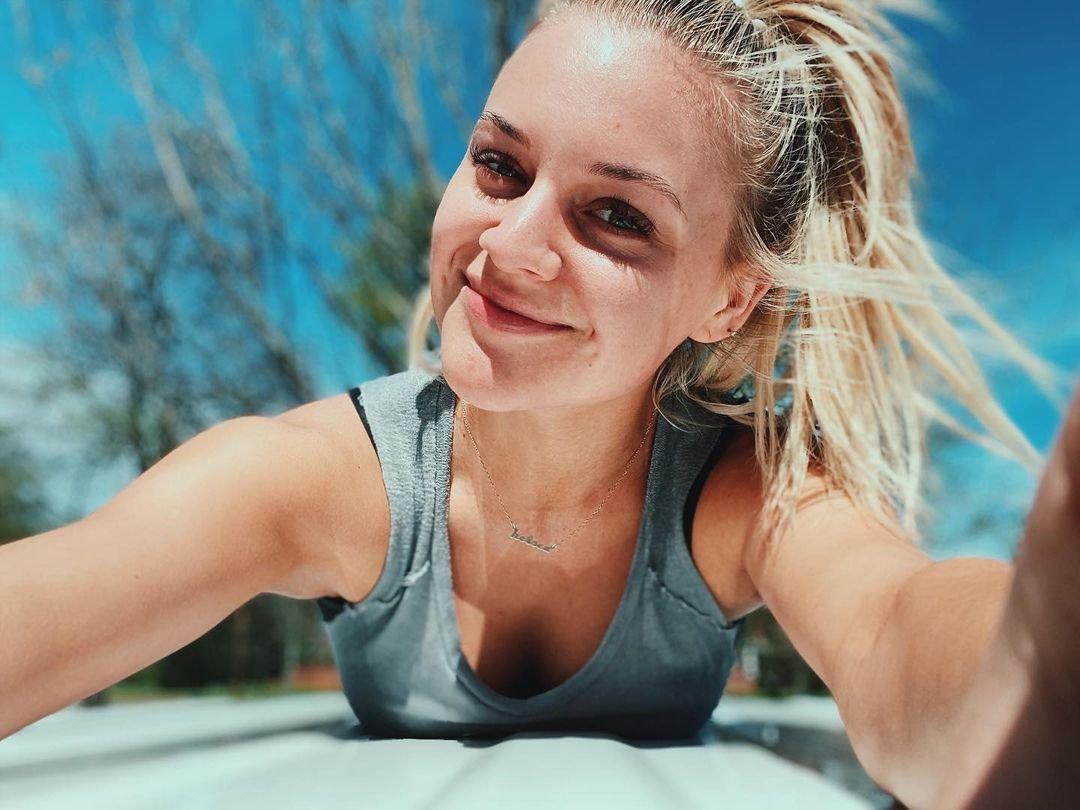 Keep scrolling down to see Kelsea showing off her great glutes.
The "Peter Pan" songstress was stretched out on a brown couch with velour upholstery that gave it a vintage vibe. She had on a classic white bathing suit with a plunging back and a cheeky cut that put her toned derriere on display. She posed with her feet playfully kicked up in the air, revealing that they were covered by a pair of off-white ribbed crew socks with gray trim around the tops.
Fit & Fresh
Kelsea's socks added to her overall look's retro aerobics aesthetic. However, instead of wearing her blond locks pulled up in a high ponytail, her hair was styled in a sleek, glossy blowout. Her flawless skin looked dewy and fresh. She was photographed from the side as she gazed forward with a contemplative look on her face.
It was evident that Kelsea does a lot of lower body work, and she informed her followers that her photoshoot made her "a little more grateful" for all the "booty kickings" she endures.
Article continues below advertisement
How Kelsea Works Up A Sweat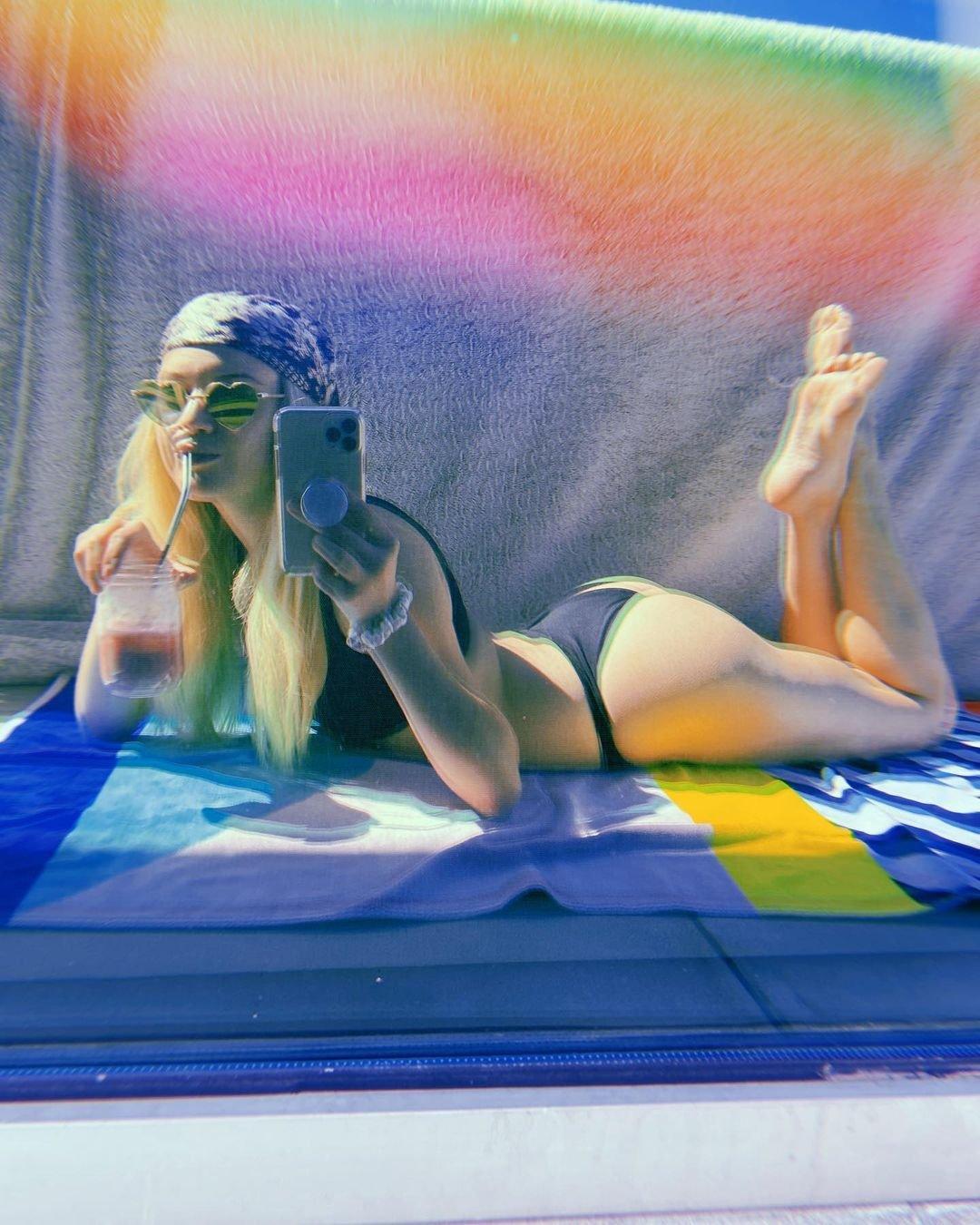 The "Miss Me More" singer cheekily used her geotag to give her "GAINZ" a shoutout. She also tagged the official Instagram page for SoulCycle and the woman who is partially responsible for her incredible physique: celebrity trainer Erin Oprea. According to Kelsea, Erin leads her through a lot of strength-training intervals via Zoom.
Erin is also the author of The Power Plate Diet, and she recently told People that "nutrition matters more than anything" when it comes to being fit. Her healthy meal plans are designed to fuel the body and include combinations of "lean proteins, omega-3 fats, healthy carbs, and antioxidant-rich veggies."
How Kelsea Practices Selfcare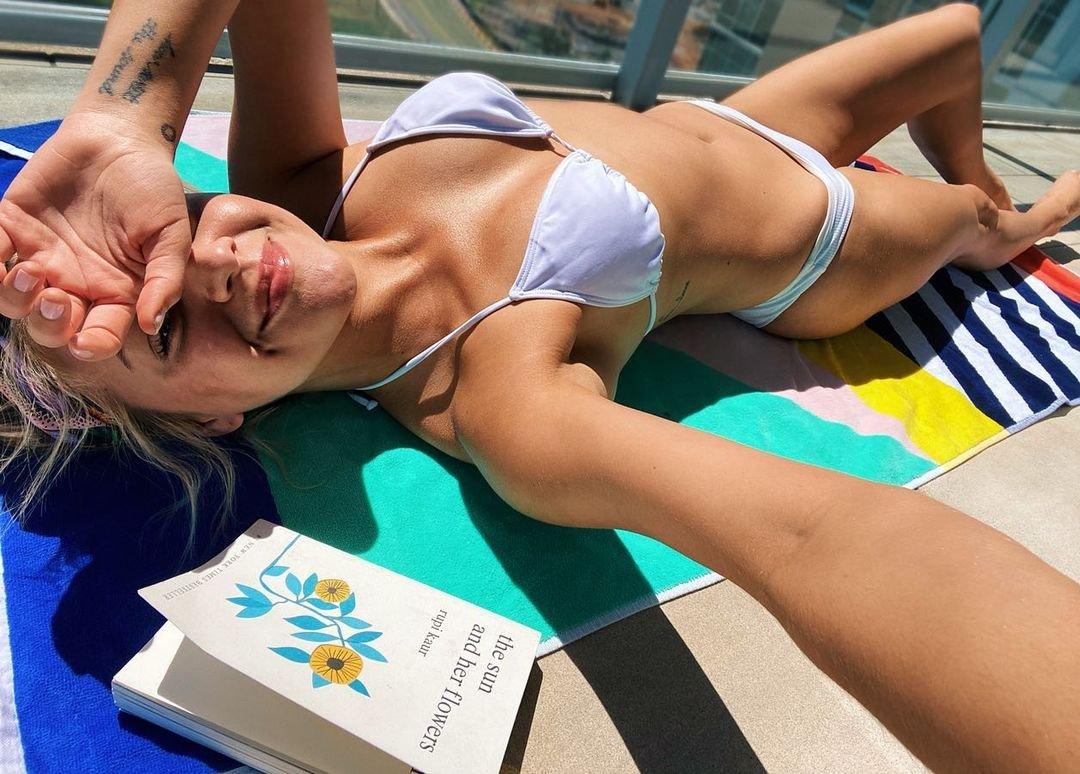 During her interview with Shape, Kelsea talked about what she's been doing to practice selfcare at home. She also made a confession about how she used to view those who preached about its importance.
"I used to think 'me time' was so narcissistic, but now I realize it's necessary," she said.
Luckily, Kelsea has her own SoulCycle at home, which helps her remain active. And as far as relaxing and unwinding are concerned, she revealed that she's a fan of essential oils and hot baths.
"I can show up in a more present way when I'm taking time for myself too," she stated.