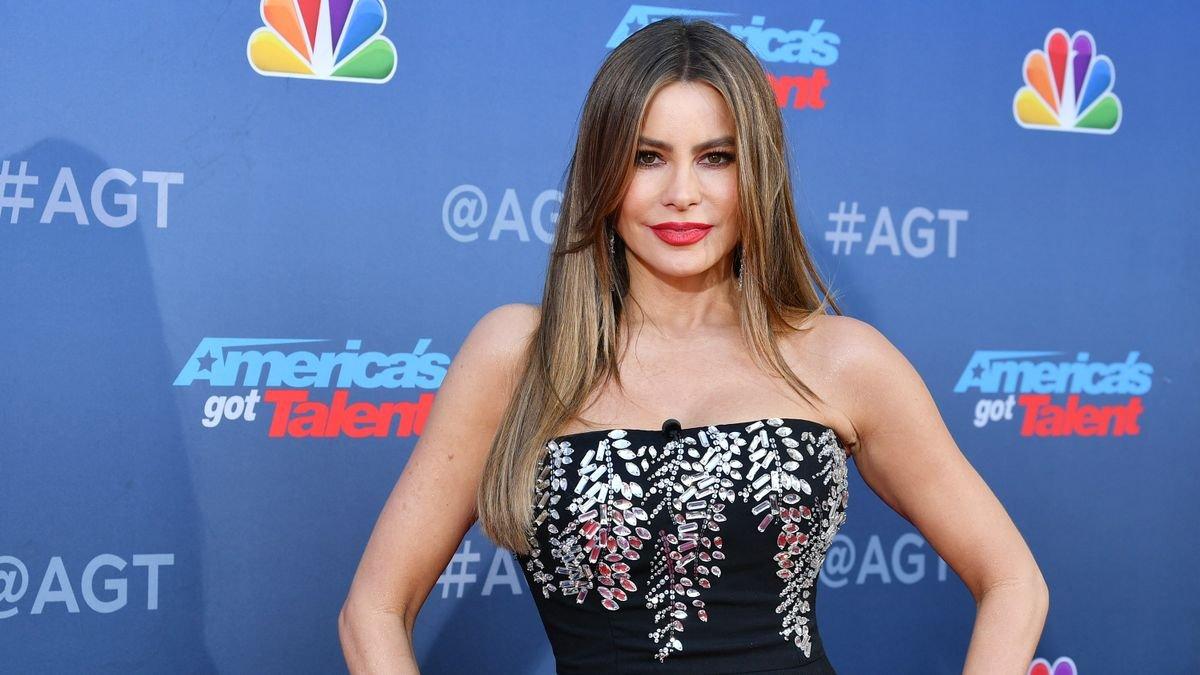 Sofia Vergara, 48, Looks Drop-Dead Gorgeous In Floral Dress For Latest Instagram Share
Sofia Vergara took to her Instagram page on Friday, March 12, to upload a new photo that wowed her 21.2 million followers. The 48-year-old celebrity slipped into a form-fitting sundress that elegantly showcased her enviable figure, giving fans a tip on what's "the easiest dress to wear on vacation" as she modeled a piece from her own fashion line, Sofia Jeans.
Her online admirers seemed to take kindly to the suggestion and complemented the actress in the comments section.
"I think I'll go buy the wife some of your line," said one Instagram user, who seemed easily convinced by the star's beauty.
Article continues below advertisement
Chic & Effortless
The Modern Family actress rolled back the years in a vibrant hot-pink number with a busy print. The maxi dress was decorated with a multitude of coral, lilac, and white flowers, which added texture and dynamism to the casual-chic look.
The outfit was a strappy design embellished with dainty ruffled trimmings, which decorated both the classy neckline and the longline, flowy hem.
Sofia spruced up the frock with coquettish accessories, rocking a statement ring on one hand and a sophisticated cuff bracelet on the other. She adorned her décolletage with a bold pendant necklace for extra bling.
Vacation Vibes
The gorgeous actress was snapped in a tropical surrounding whose verdant scenery gave prominence to her vivid attire. She stood with her back to a lush hedge beneath towering palm trees, leaning against a white half-wall. A patch of turquoise sea was visible in the distance and an aquarelle sky hung overhead.
Sofia ditched her shoes, showing off her flawless pedicure as she gracefully arched her bare feet. She stretched out her hands to the sides, peering into the camera with a coy smile. Her long tresses were parted in the middle and framed her face, tumbling over her shoulders in tousled waves.
Article continues below advertisement
Somewhere In Paradise
In her caption, the Colombian beauty suggested the snap was a throwback from a recent vacation in "paraíso," although she didn't share the location where the shot was taken.
Her most recent vacay pics, which the actress shared in early January, showed Sofia and her husband, Magic Mike actor Joe Joe Manganiello, enjoying time with their family at an undisclosed destination she tagged as Casa Chipi Chipi.
According to Hello! magazine, the star has been very secretive about where the vacation house is located. All that is known is that the couple often visits the place, which "is believed to be in the middle of the Caribbean and can only be accessed via a seaplane," noted the publication.
Fan Favorite
Followers fell in love with the latest share and reward the post with more than 260,000 likes. Fans also left Sofia a whopping 1,087 messages wherein they raved about her timeless beauty and age-defying figure.
"That dress looks magnificent on you!!!!" gushed one fan.
"I love your collection," wrote a second follower.
"Ageless & beautiful," read a third comment, trailed by a string of hearts.
The dress is part of the Sofia Jeans spring collection, which the glamorous actress debuted on Instagram in early February.
Sofia often promotes her designs on her page, each time initiating an elated response from her enamored admirers.