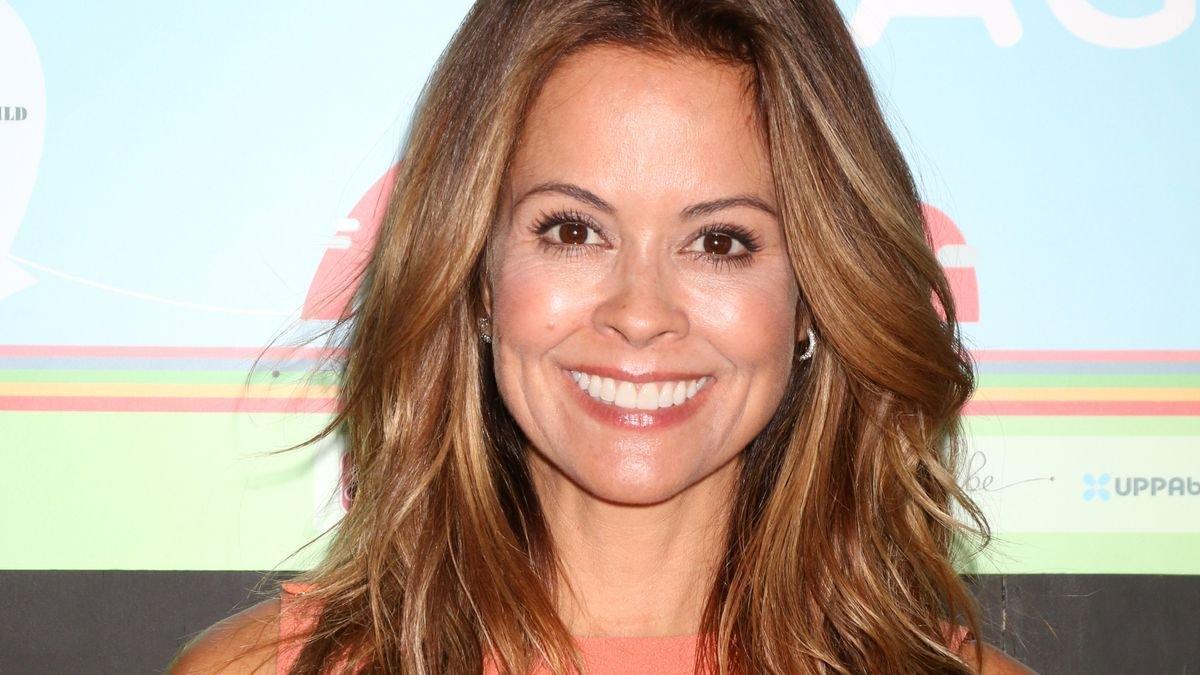 Brooke Burke, 49, Defies Her Age & Flaunts Chiseled Abs In Latest Instagram Update
Brooke's bra was a neon yellow with a scoop neckline. Her pants were a shade of deep teal and the featured a low-rise waistband. She completed her look with a white sweatshirt, which she wore over her shoulders with the arms dangling in front of her body.
Article continues below advertisement
Soaking Up The Sun
The fitness enthusiast wore her brunette tresses up in a messy bun piled on the top of her head.
She accessorized with two bracelets on her wrist.
The update consisted of two snapshots that captured her standing outside in what appeared to be a yard. A small teepee was behind her. A small row of bushes was on one side of the image and tiny palm tree was in front of the teepee. A small hill dotted with trees was also visible in the distance.
She Was All Smiles
Brooke's cheerful post included an encouraging message. According to the geotag, she was in Malibu, California.
The star looked happy and comfortable as she stretched her arms above her head in the first frame. The image was cropped at her knees, showing off most of her lean frame. She leaned her arms to one side with one hip cocked, flaunting her chiseled abs and toned hips and thighs. Sun hit the side of her body, highlighting her ab muscles and smooth skin.
Article continues below advertisement
Beautiful As Ever
The second photo was similar to the first in that Brooke faced the camera while wearing a smile on her lips. Her arms were directly over her head and she stood with her legs slightly parted. The pose called attention to her hourglass shape and shapely arms and shoulders.
Many of Brooke's followers had nothing but good things to say about the post.
"Beautiful," one fan commented, adding several emoji that included red hearts and a smiley face emoji.
"Beautiful as ever," a second Instagram user added.
She's Aging Well
You're so beautiful," a third admirer echoed.
There is little doubt that Brooke has aged well. Not long ago, the former Dancing With the Stars co-host shared an update that saw her looking fabulous while having some fun in Mexico. The celebrity wore a yellow bikini top with a frilly white skirt. She posed atop a ladder on a large wooden structure for the photo, which was taken from a low angle, giving her online audience a nice look at her toned legs.