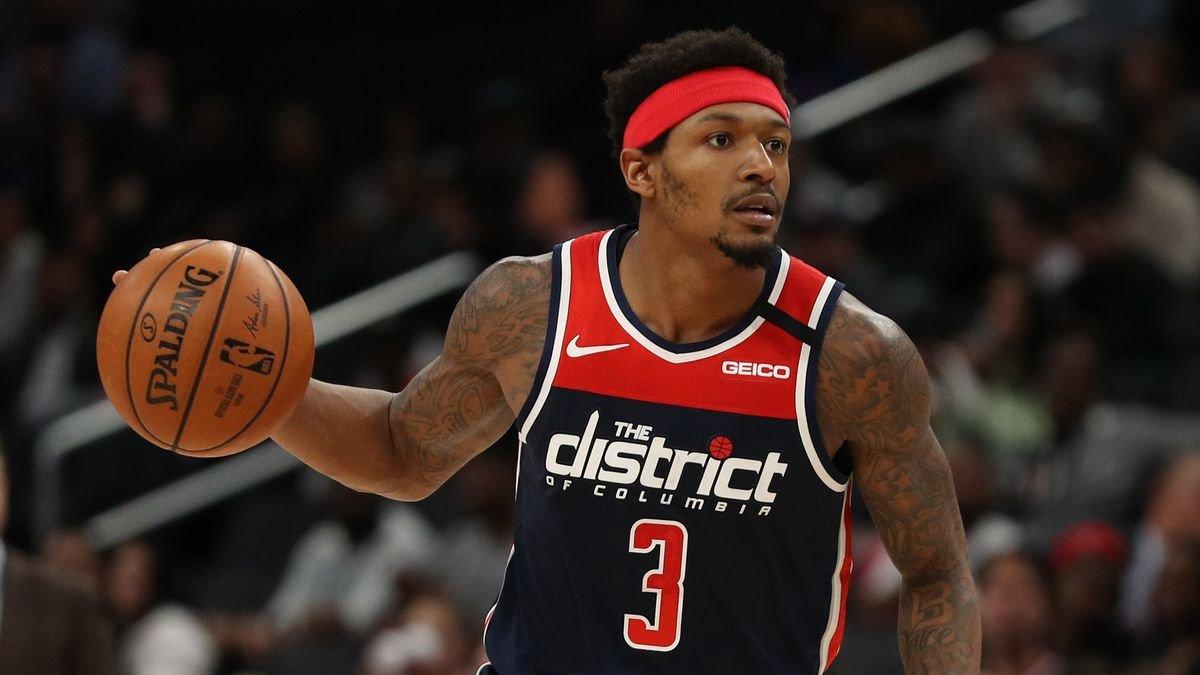 NBA Rumors: Proposed Blockbuster Would Send Bradley Beal To Timberwolves For Trade Package Centered On D'Angelo Russell
In the past months, rumors have been continuously swirling around three-time All-Star shooting guard Bradley Beal and his future with the Washington Wizards. No matter how many times the Wizards say that they have no intention of moving Beal and kicking off a full-scale rebuild, Beal's name still gets frequently mentioned in various trade ideas. One of the latest such hypothetical deals would send him to the Minnesota Timberwolves in exchange for another star guard before the 2021 trade deadline.
Article continues below advertisement
Bradley Beal To Timberwolves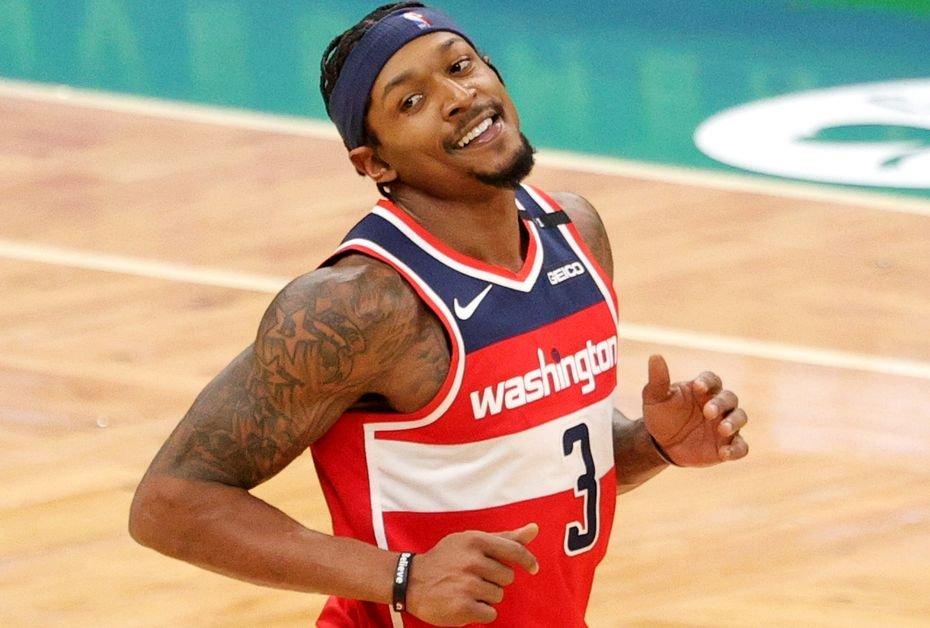 The idea of Beal heading to Minnesota during the 2020-21 NBA season was proposed by Dylan Jackson of Fansided'sDunking With Wolves. In the suggested scenario, the Timberwolves would be sending a package that includes D'Angelo Russell, Malik Beasley, two unprotected first-round picks, and two future second-round picks to the Wizards in exchange for Beal and Ish Smith.
If the deal pushes forward before the 2021 trade deadline, Jackson believes that it would help both the Timberwolves and the Wizards in filling their needs.
Karl-Anthony Towns Gets A New Superstar Running Mate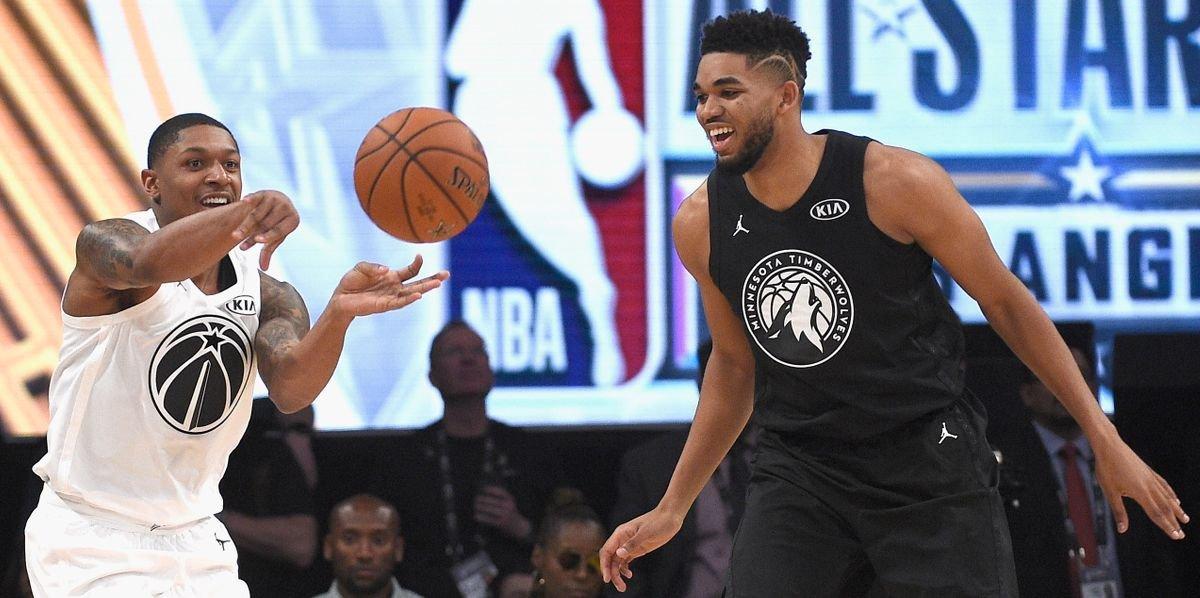 Sacrificing all those assets in exchange for Beal arguably helps the Timberwolves, especially if they want to keep the face of the franchise, Karl-Anthony Towns, happy in Minnesota. No matter how close Russell is with KAT, he might not be the player that would help him carry the team to playoff contention.
Compared to Russell, Beal is statistically the better player. This season, he's averaging 32.5 points, 5.4 rebounds, 4.7 assists, and 1.4 steals while shooting 47.6 percent from the field and 32.8 percent from beyond the arc, per ESPN.
Article continues below advertisement
Bradley Beal Could Fit Nicely With Karl-Anthony Towns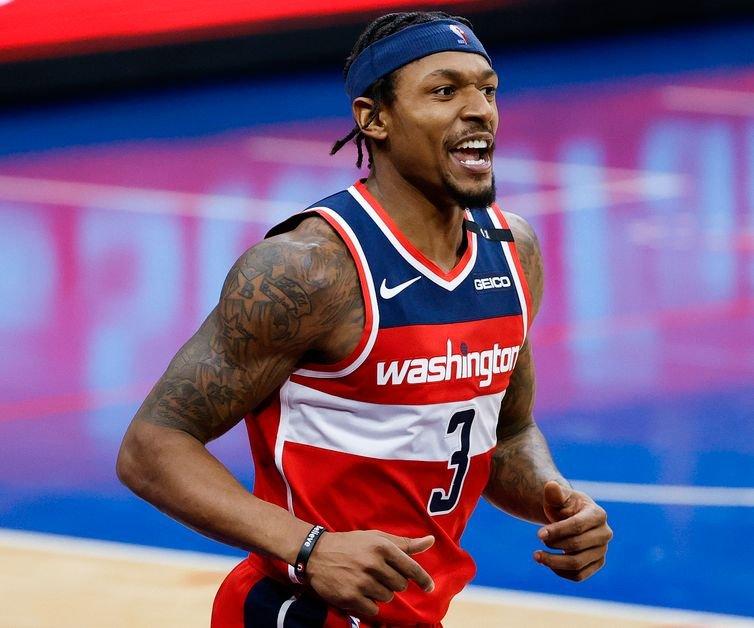 Beal could be a great acquisition for the Timberwolves. Aside from being a far superior player than Russell, he may also end up being a much better fit with Towns. Though Beal could make plays and create his own shots, he's also capable of excelling in an off-ball capacity, making him the ideal superstar running mate for a ball-dominant player like Towns.
Sharing the floor with an elite three-point shooter like Beal could also greatly benefit KAT as it would make it easier for him to penetrate or kick the ball out when he's trapped by the opposing team's defense. The duo of Beal and Towns likely won't make the Timberwolves an instant title contender but if they grow together and build good chemistry, they could build something special in Minnesota.
Wizards Prepare For Post-Bradley Beal Era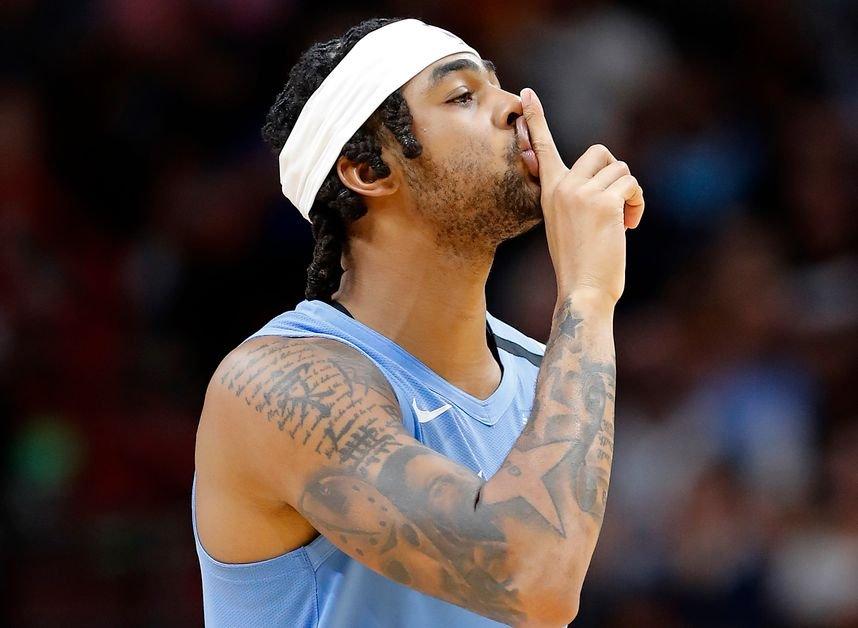 The proposed trade scenario arguably makes a lot of sense for the Wizards, especially if they finally decide to take a different route. The suggested deal would allow them to replace Beal with assets that would help them jumpstart the rebuilding process. Aside from acquiring multiple future draft assets that they could use to add more talented prospects to their roster, they would also be receiving two young stars in Russell and Beasley.
The two guards could join Rui Hachimura, Deni Avdija, and Thomas Bryant and form the core of the next title-contending team that the Wizards would try to build in Washington.