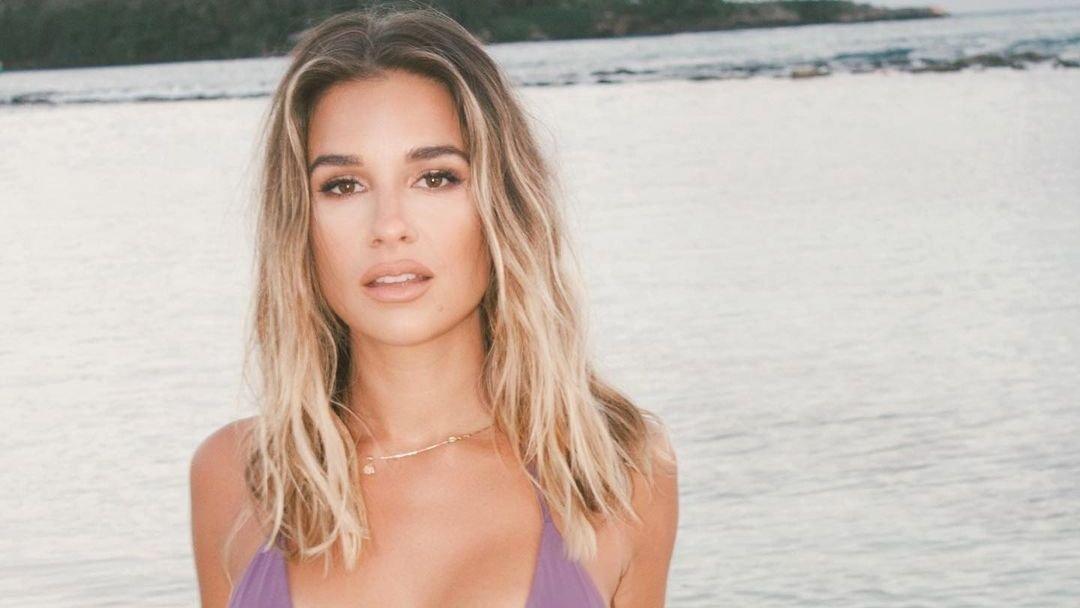 Jessie James Decker Flaunts Her Flawless Curves In A Tight Mini Dress
Country crooner Jessie James Decker stunned her 3.5 million Instagram followers with one of her recent posts, in which she showcased her sculpted figure in a simple yet sexy mini dress.
The look was from her own clothing brand, Kittenish, whose Instagram page she made sure to tag in the picture. Jessie frequently rocks different looks from the brand to tease various launches, and just to show off some of the pieces she helps to design for her clothing company, which has retail locations in Nashville, Tennessee, and Miramar Beach, Florida.
Article continues below advertisement
Bombshell In Black
According to the Kittenish website, the new spring collection recently launched, so fans may be able to enjoy even more looks from Jessie in the days to come.
In one of her recent shares, she posed outdoors in a scenic spot with a stone structure with large windows visible behind her, as well as several lush green bushes and patches of grass.
Her incredible figure was the focal point of the shot, though, and despite the simple silhouette of the garment, she looked stunning in the ensemble.
Dangerous Curves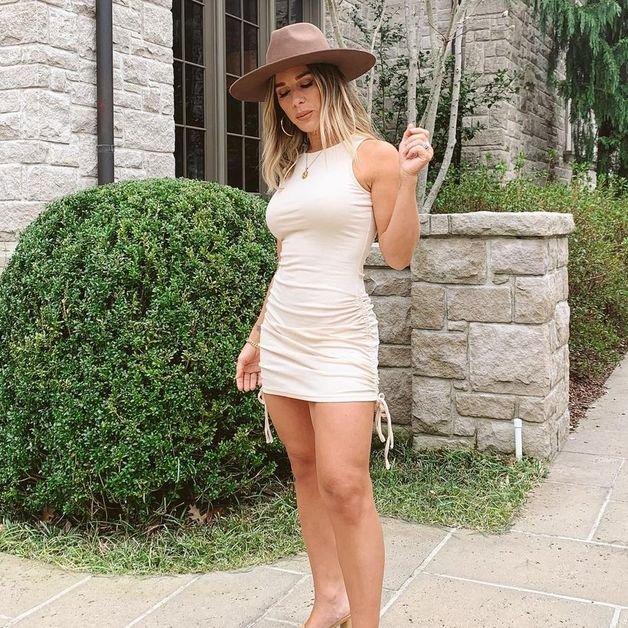 Jessie's dress was sleeveless, leaving her sculpted shoulders and arms exposed, and had a high neckline that covered her cleavage.
However, it had a figure-hugging silhouette, with the cream-colored fabric stretching over her ample assets before nipping in at her slim waist.
The neutral hue looked gorgeous against her sun-kissed skin, and the color scheme of the ensemble had a chic vibe.
The dress hugged her hips before the hem landed just a few inches down her thighs, leaving her sculpted stems on display.
Article continues below advertisement
Fit & Flirty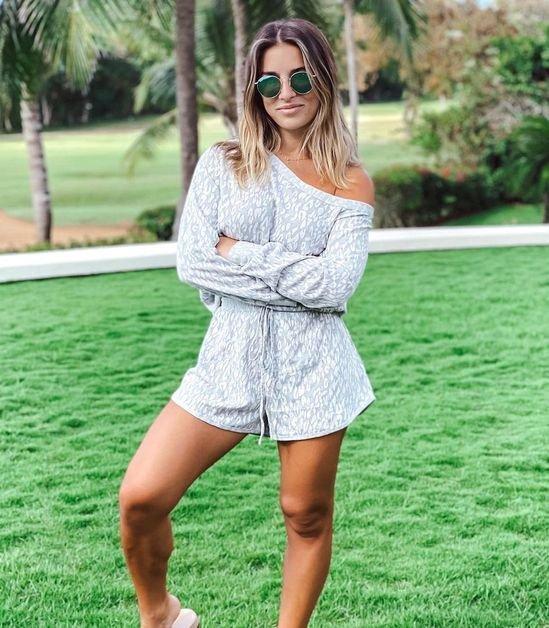 There was ruched detailing along both sides of the dress, extending from her hips all the way to the hem. At the hem, the ruching culminated in a gathering of string that was secured in a bow, the ends dangling down her legs.
She added a few accessories to finish the look, including a pair of hoop earrings and a pendant necklace placed on top of the dress. Her long blond locks were styled in a tousled, slightly wavy look, and she topped them off with a wide-brimmed hat.
Culinary Queen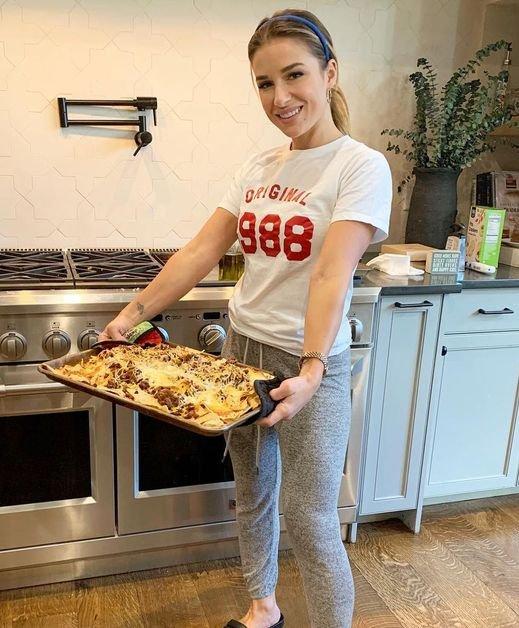 Jessie also had her engagement ring and wedding band on, as well as a delicate bracelet on the opposite wrist.
She had her eyes closed in the photo, lips slightly pursed, and struck the casual pose to show off her outfit.
The busy mama and songstress isn't afraid to show off the body she works so hard to maintain. Earlier this month, as The Inquisitr reported, she shared a steamy update in which she rocked a tiny animal-print bikini that left little to the imagination.