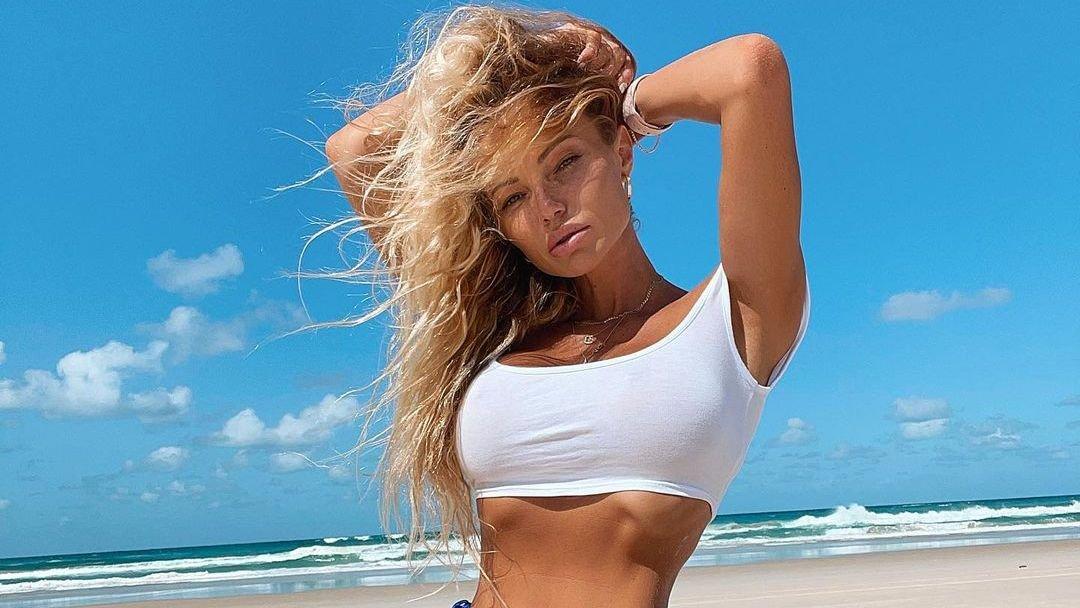 Abby Dowse Rocks A Smoking-Hot Lacy Black Look That Shows Off Her Curves
Buxom blond Abby Dowse tantalized her 3 million Instagram followers with her most recent post -- a sizzling selfie in which she rocked a monochromatic black look that placed her curves on full display.
The photo was taken indoors, and a few elements of the room were visible around her, including a bed covered in cream-colored pillows and semi-sheer curtains overlooking an outdoor patio area.
Abby's neutral, pale surroundings meant that the dark hue of her all-black ensemble popped, drawing the eye to her curvaceous figure.
Article continues below advertisement
Luscious In Lingerie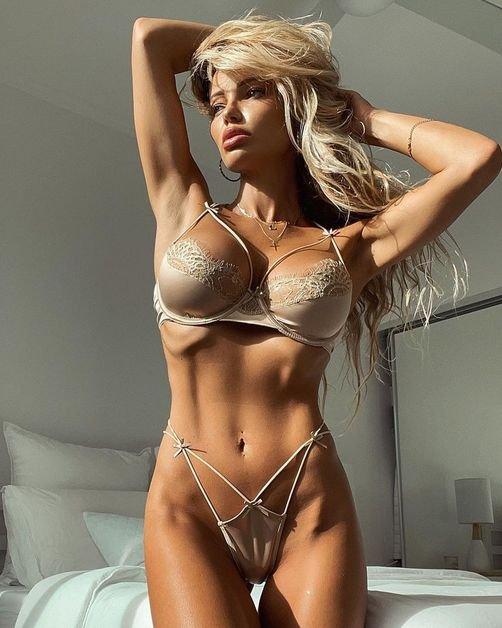 The ensemble she wore was from the brand Oh Polly, a label Abby has rocked before in her social media posts. She tagged the company's own Instagram page in the post, in case her fans wanted to pick up any of the pieces themselves.
The silhouette of her lingerie set was simple, yet sexy. She rocked a bralette that showcased a serious amount of cleavage, with thin spaghetti straps extending over her shoulders, leaving her slender arms and toned stomach on display.
Blond Bombshell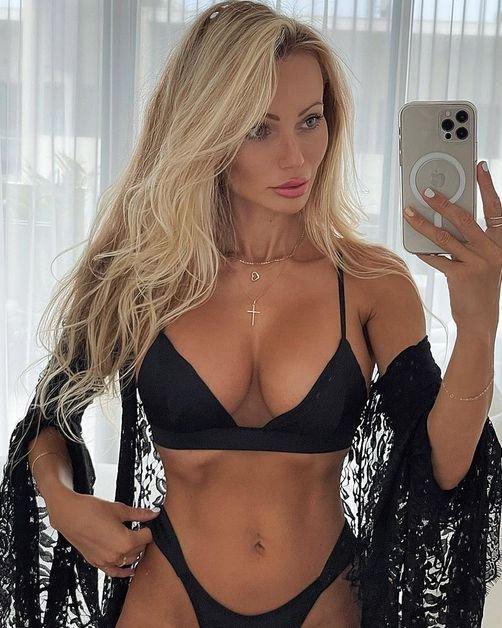 She paired the daring top with equally basic, yet stunning bottoms. They dipped low in front, showing off as much of Abby's toned stomach as possible, and the sides stretched high over her hips. The high-cut sides elongated her stunning legs, although the photo was cropped in a way that not all of her sculpted stems were visible in the frame.
She held her cell phone in one hand and with the other, tugged gently at the side of her bottoms in a sultry pose.
Article continues below advertisement
Curvaceous Queen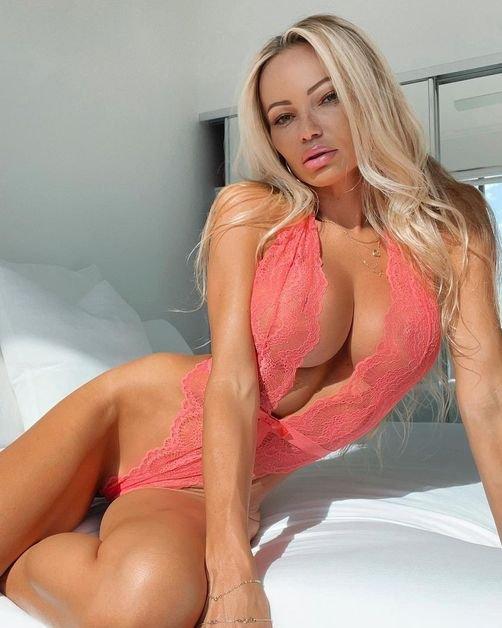 Abby finished off the look with a few accessories, including a delicate lacy robe that was draped over her figure. The garment had slid down her shoulders, covering just a small portion of her upper arms, and it draped down her back and by her sides.
The dangling sleeves made a major style statement, and the lacy hem grazed her thighs, adding a romantic vibe to the ensemble.
She also had a delicate bracelet on each wrist, a few minimal rings, and a trio of layered gold necklaces that drew even more attention to her chest.
Red Hot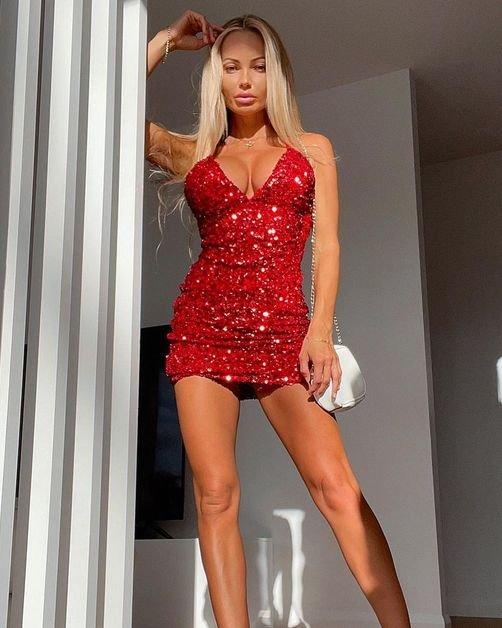 Her fans couldn't get enough of the share, and the post racked up over 23,100 likes within two hours of going live.
"Beautiful," one fan wrote simply, followed by a string of heart eyes emoji.
"Jaw has literally dropped so stunning," another follower chimed in.
"Absolutely breathtaking," a third person remarked, punctuating their compliment with flame emoji.
The Australian bombshell loves to spend her time poolside, hanging out in barely there bikinis. Just yesterday, as The Inquisitr reported, she shared a snap in which she wore an embellished two-piece that looked stunning on her curves.