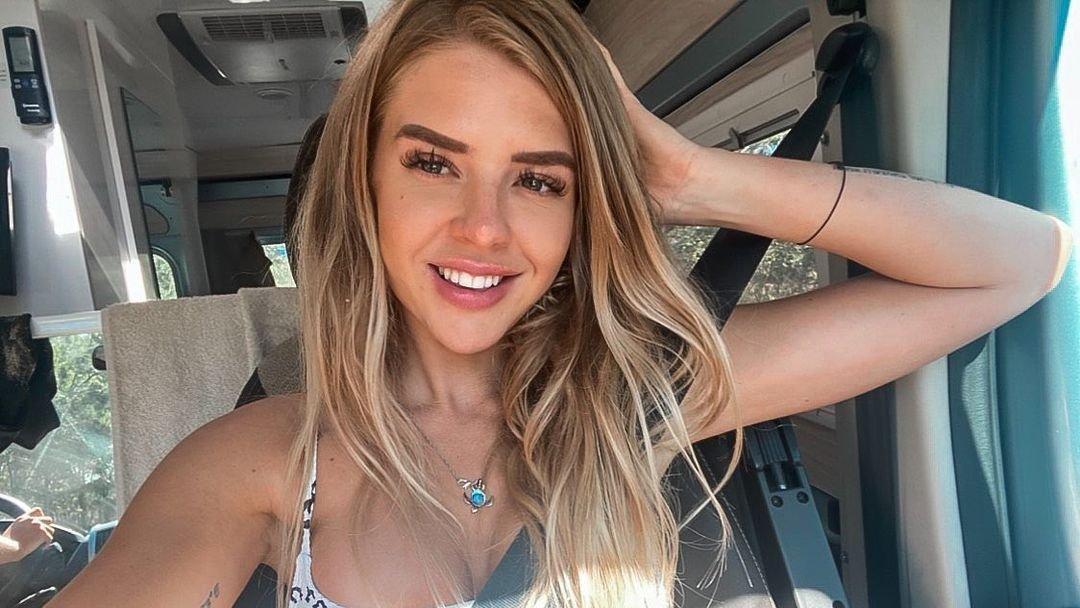 Jade Grobler Lays On The Beach In A Mismatched Bikini
Jade Grobler is back at it again. The hot South African model is delighting her Instagram fans with yet another steamy snapshot of herself rocking a sexy ensemble that puts her killer body in the spotlight. The blond influencer did little to hide her bodacious curves for her latest online share as she sported a revealing bathing suit that was sure to make her viewers look twice and pay attention while scrolling through their feeds. Scroll down to see the sizzling snapshot!
Article continues below advertisement
Natural Beauty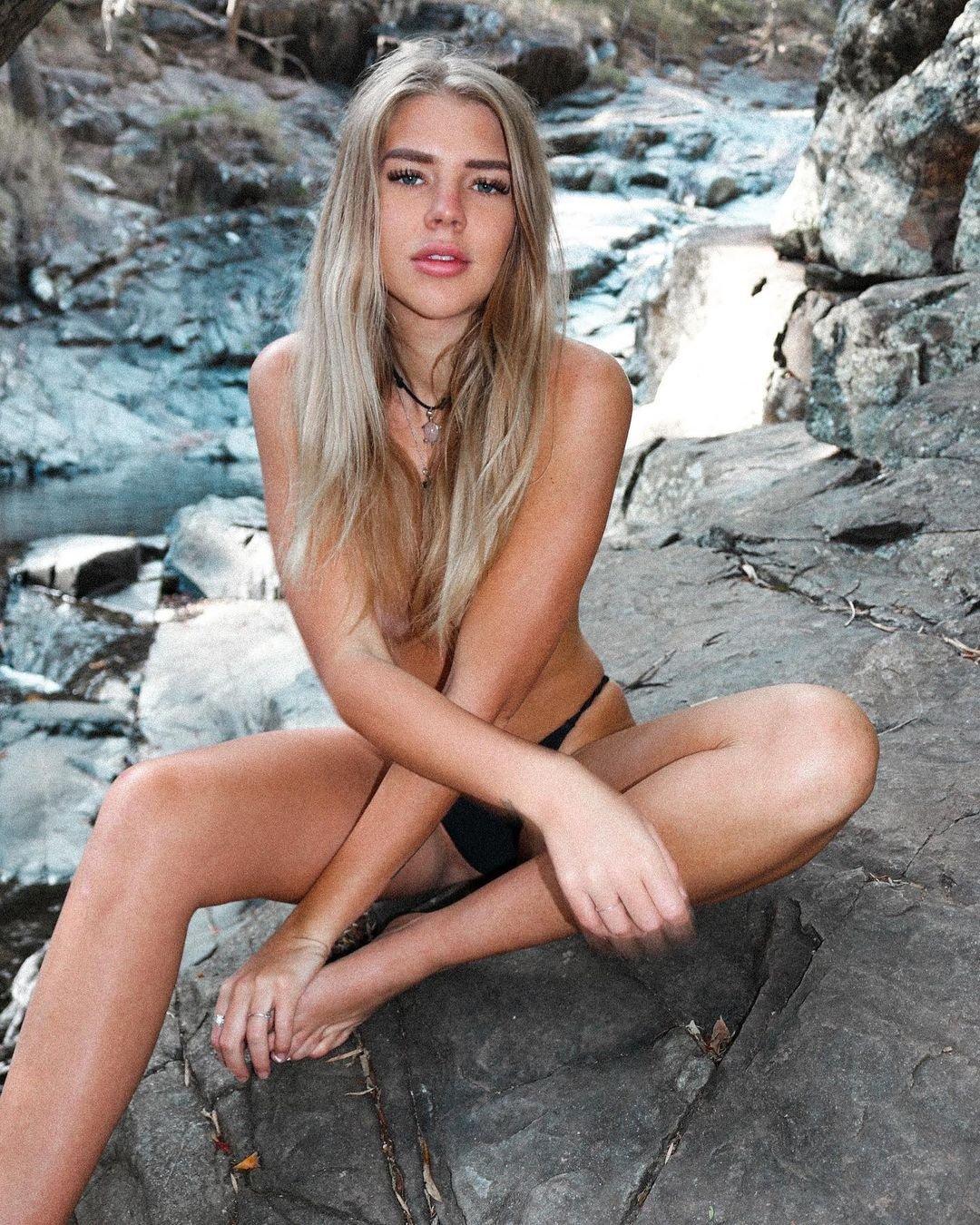 In the racy photo, Jade lay on her stomach while stretched out across a towel with various blue hues that were laid on the white sand. She stretched her legs, which were cut off from view, and stared ahead at the camera while smiling. The babe let her head rest on her left hand while her left arm was on the ground.
The blue water coming up to shore could be seen behind her, as well as the bright blue sky. According to the geotag, she was in Noosa Heads, Queensland.
Golden Goddess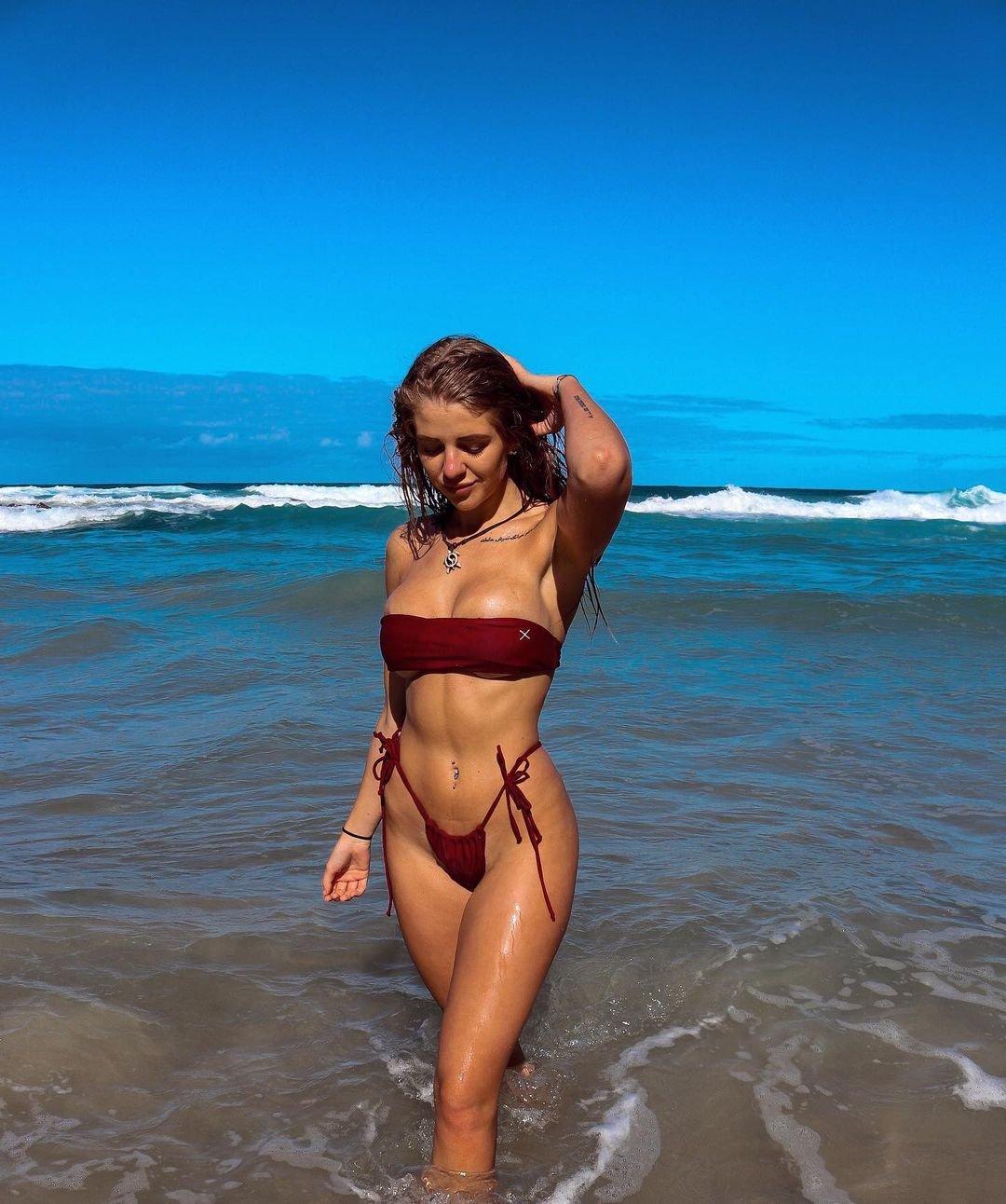 The blue-eyed bombshell rocked a mismatched two-piece swimsuit from an unknown brand. The top had green colors with leaves as printed. The garment featured cups that secured her shapely bust. The piece had a plunging neckline, but her arm covered most of her decolletage from view. Thin strings provided support and clung to her neck, with another pair of straps tied and secured behind her back. The swimwear's design gave off tropical vibes, and its dark hues complemented her flawless complexion.
Article continues below advertisement
Busty Beauty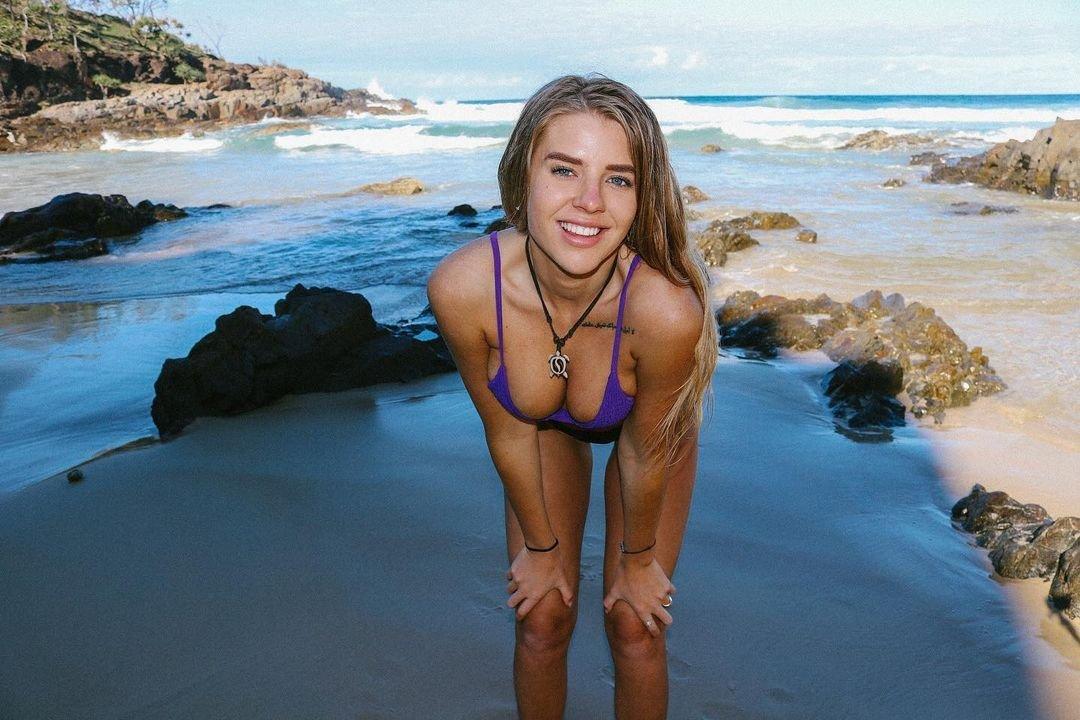 She sported a pair of white thong bottoms that had a narrow waistband that clung to her waist. The swimwear also had high leg cuts exposing plenty of skin from her groin area down to her legs. The small fabric in the back provided little coverage, leaving her perky buns bare and glistening under the sun.
Some parts of Jade's skin looked red from sunbathing. Several beachgoers were also spotted behind her. Like Jade, they also basked under the bright sunshine.
Beach Babe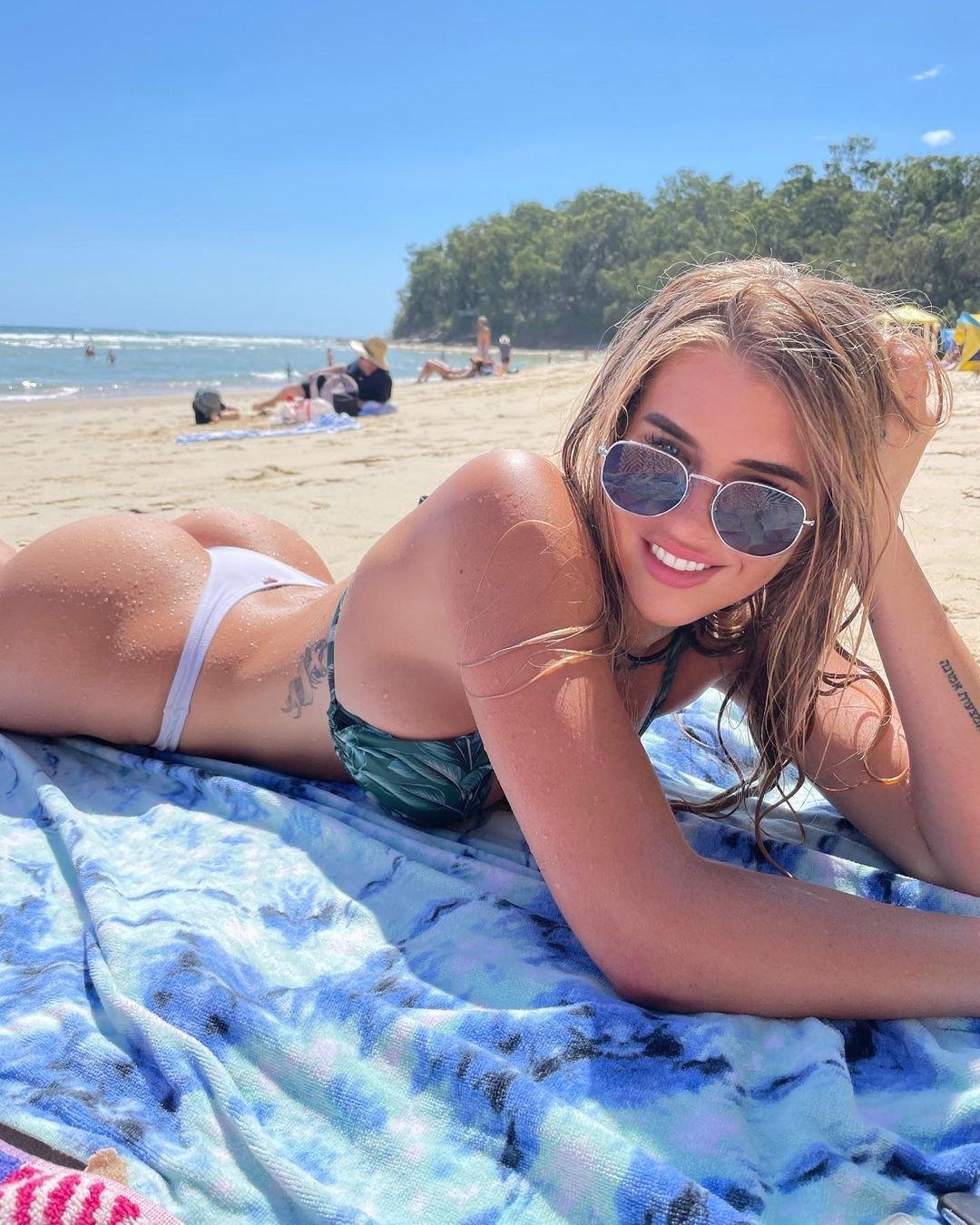 Jade accessorized with a pair of sunglasses with dark lenses and silver-colored rims. She left her blond locks down and unstyled as they were damp from swimming.
In the caption, Jade described the location as "one of the old favorite beaches." The influencer has visited the place several times as seen in many of her Instagram posts.
Within 13 hours, the new post has received more than 32,000 likes and over 370 messages. Online devotees dropped gushing messages in the comments section, while other fans chose to express their admiration for the model through emoji.