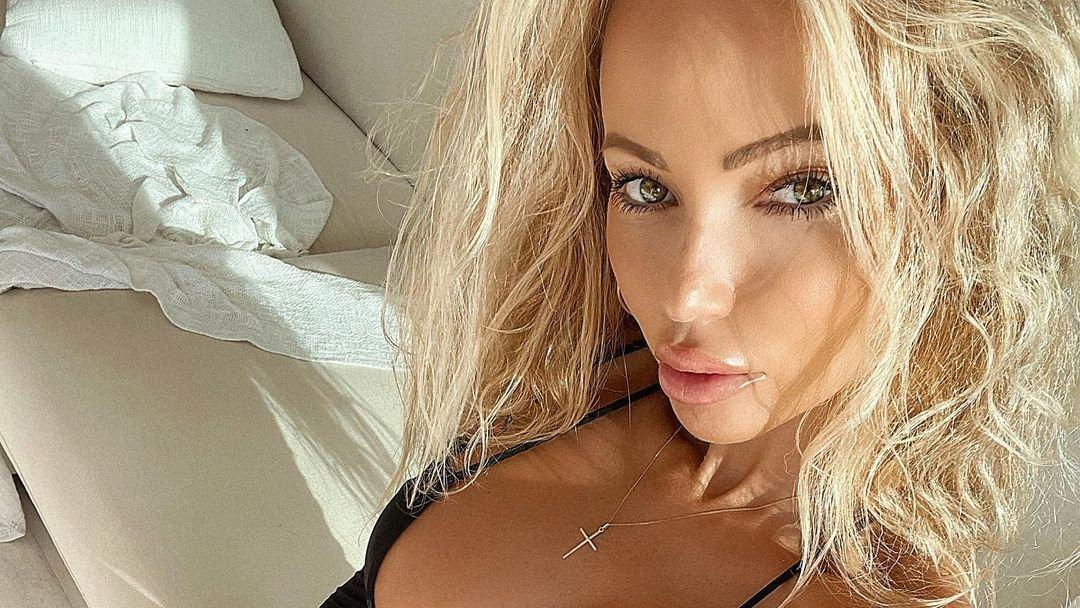 Abby Dowse Flaunts Impressive Cleavage In Impossibly Tiny, Sequined Bikini
Summer might be coming to a close in Australia, but that isn't keeping Abby Dowse from flaunting her figure. On Tuesday, she shared a snap that saw her rocking a tiny orange bikini that gave her an opportunity to show off plenty of her flawless bronzed skin.
The beauty posed in a swimming pool on what appeared to be sunny day. Palm trees towered over a wooden fence that encircled the pool, and part of the bright sky was visible above.
Article continues below advertisement
She Showcased Plenty Of Cleavage
Abby's bathing suit was covered in tiny sequins. The top had narrow, triangular cups that showed off plenty of cleavage — along with a nice serving of side boob. The bottoms also had tiny jewels on the front with side strings that were tied into big bows. She wore the straps pulled high on her hips, drawing the eye to her slender waistline. The ends of the straps dangled down the front of her body, calling attention to her toned thighs.
Ready For A Day In The Sun
Abby appeared to be ready for a relaxing day in the sun. She parted her blond locks down the middle and opted to wear them in a loose style that featured waves with the ends falling over her shoulders.
She accessorized with three layered gold necklaces. A heart pendant hung from a short necklace while a cross pendant on a longer one dangled just above her ample bosom.
The popular influencer completed her sexy look with a white polish on her short fingernails.
Article continues below advertisement
Abby Pouted For The Camera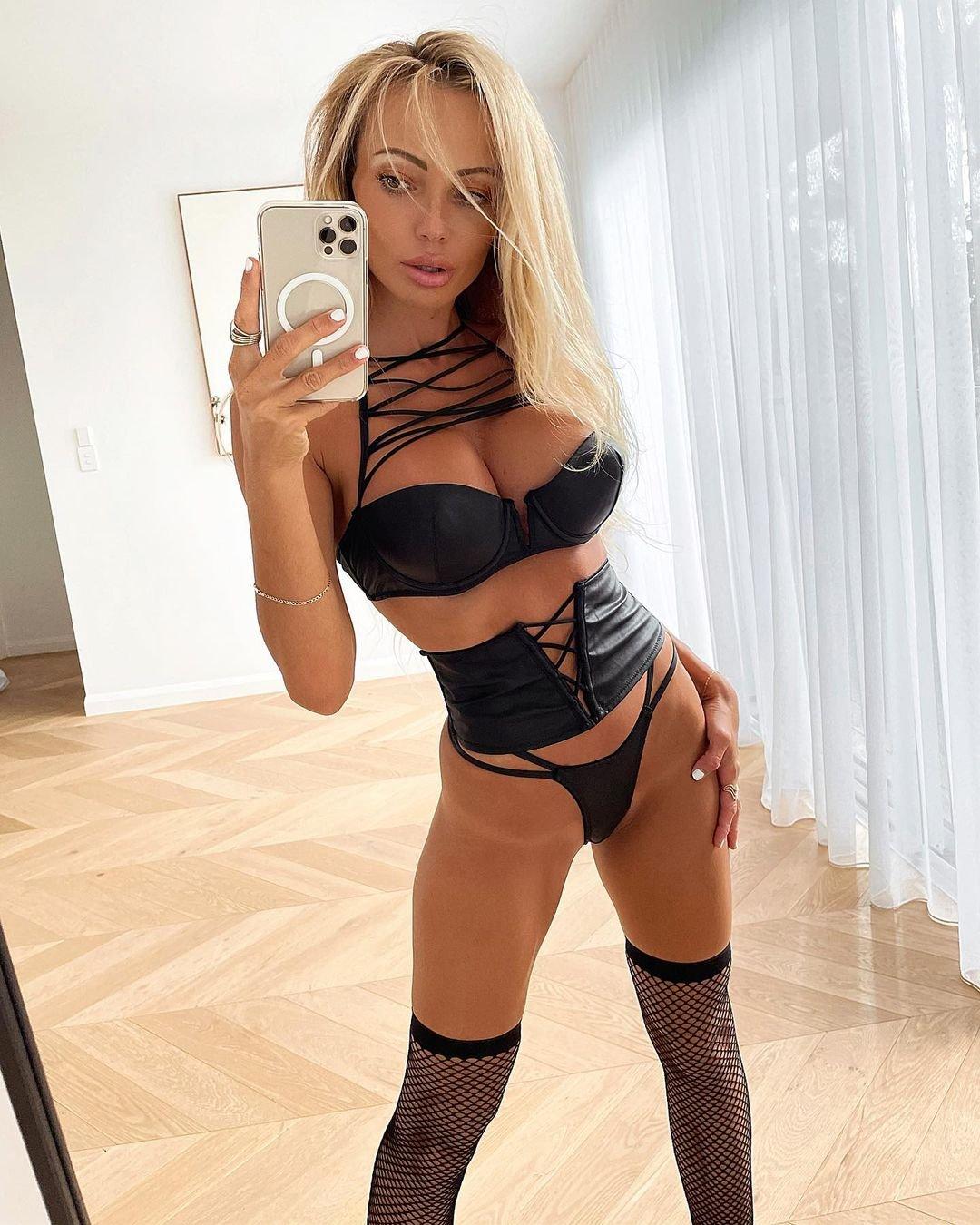 The model faced the camera while standing in shallow water up to her knee. She posed with one leg forward and one foot on a step. With her hip cocked, she flaunted her hourglass shape. The model also arched her back slightly to emphasize her impressive chest. With her arms at her sides, she gave the camera a pouty expression with her head tilted and lips slightly parted. Her smooth skin popped against the turquoise water, creating a nice silhouette.
A Hot One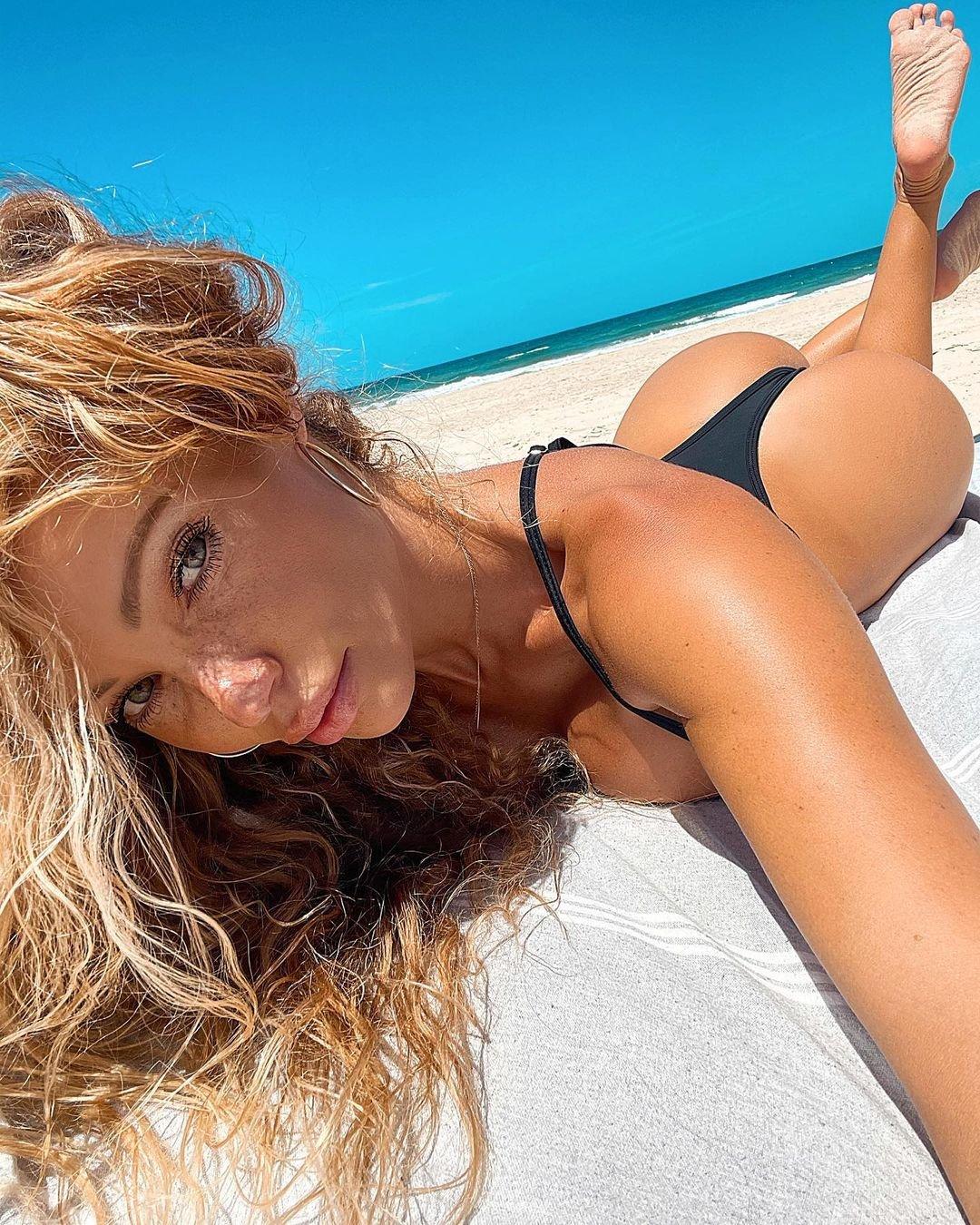 In the caption, Abby mention the weather while also tagging online retailer Fashion Nova for the flirty bikini.
Dozens of her fans flocked to the comments section to rave over the enticing snap, with many remarking on how Abby turned up the heat.
"Wao! What a hot girl," quipped one Instagram user, adding flame and red heart emoji.
"Thanks gorgeous, picked me right up," added a second admirer.
"You're very beautiful, Abby!" a third fan chimed in.
"Simply wow! You look amazing," commented a fourth follower, with several emoji that included heart-eye smiley faces.