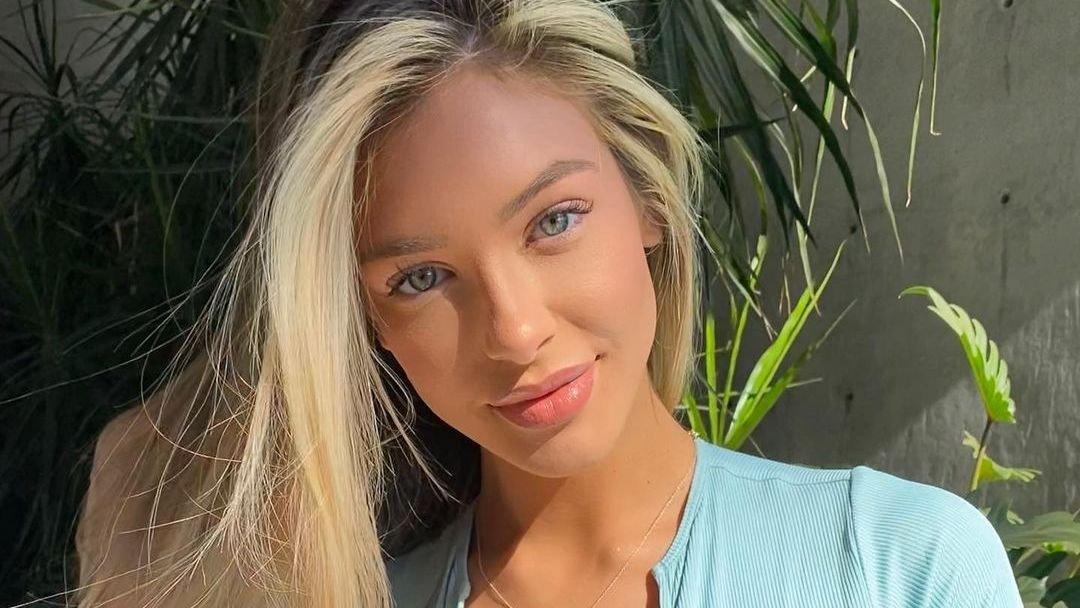 Hannah Palmer Flaunts Her Hourglass Curves In Tiny Blue Shorts
Blond bombshell Hannah Palmer surprised her 1.7 million Instagram followers with her latest share, a simple yet sexy trio of snaps in which she rocked a matching blue set.
The photos were taken outdoors, and Hannah stood on an expanse of sidewalk with patches of green grass visible in the distance, as well as several towering trees dotting the street behind her.
A few hours could also be spotted in the background, suggesting that the pictures were taken in a residential area, although Hannah's curvaceous figure remained the focal point of the shots.
Article continues below advertisement
Bikini Babe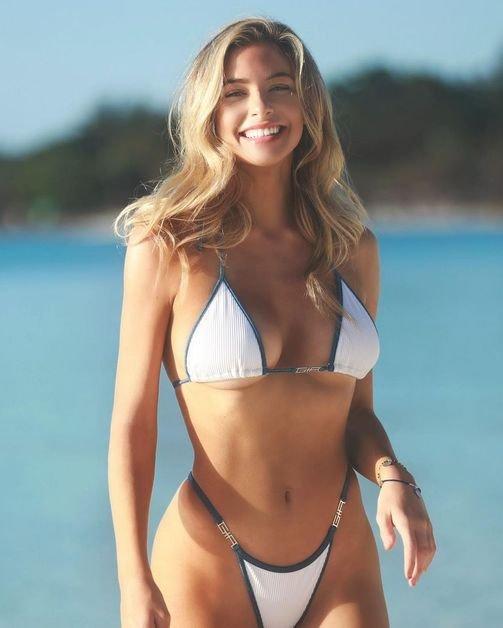 The ensemble was from the brand Bo and Tee, who Hannah made sure to tag in the first slide as well as in the caption of the post.
Her top had a crew neckline and long sleeves, and the pale blue fabric looked stunning against her bronzed skin and blond hair. Pleated detailing where the sleeves attached to the bodice of the shirt added some visual interest, and the garment hugged her ample assets, highlighting her curves.
The garment extended a few inches below her breasts, leaving plenty of her toned stomach exposed.
Blond Bombshell In Blue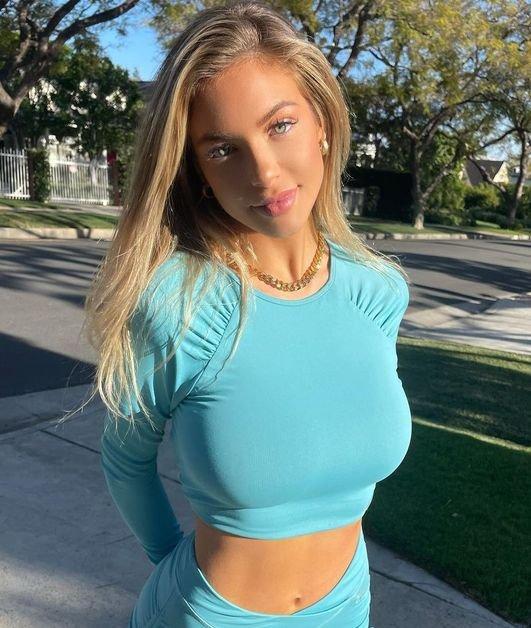 She paired the crop top with shorts in the same pale blue hue. The waistband settled just below her belly button, and the fabric hugged her curves, clinging to her shapely hips before ending just an inch or so down her thighs.
Her sculpted stems were on full display in the look, and she posed with her hands behind her back for the first sexy snap, keeping her gaze fixed on the camera as she did.
She kept the accessories simple, adding a chunky gold chain necklace and some small hoop earrings.
Article continues below advertisement
Buxom Booty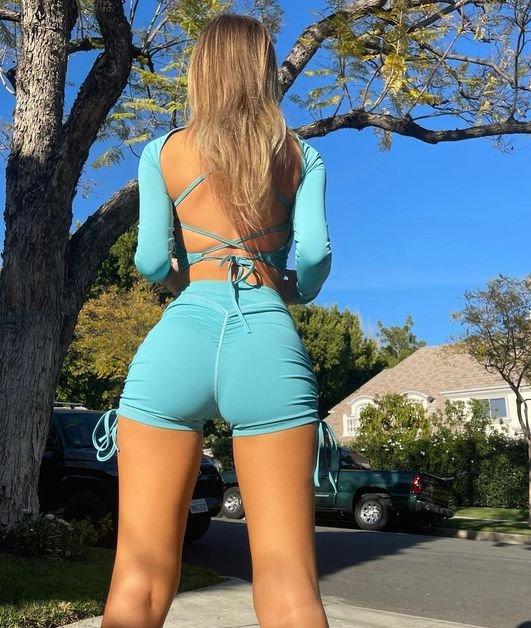 For the third slide in the series, she spun around, showing off the back of the look. Though the top had relatively full coverage on her chest, covering her cleavage, nearly her entire back was bare in the revealing piece. Thin straps criss-crossed her back, secured with a tie just above her lower back.
The shorts clung to her curves, leaving little to the imagination as the camera captured her from behind.
Hannah's long blond locks were styled in an effortless look, the tresses tumbling down her back as she posed.
Lounging In Style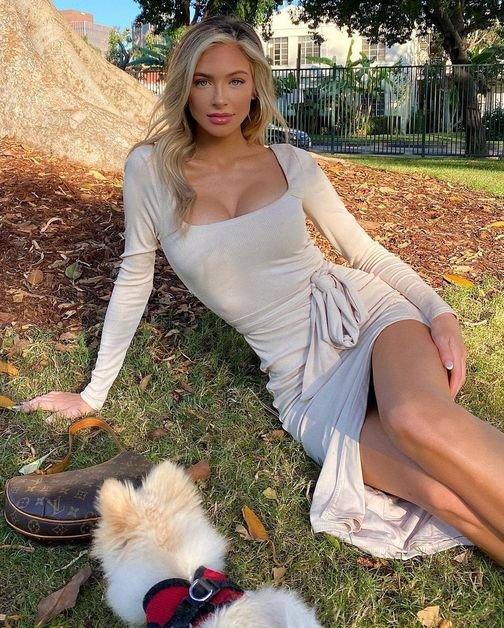 Her fans couldn't get enough, and the post racked up over 25,300 likes within one hour of going live.
"Blue is definitely your color," one fan wrote, followed by a heart eyes emoji.
"Beautifully gorgeous as always," another chimed in.
Hannah loves to show off her curves in all kinds of outfits, from swimwear to lingerie. Just a few days ago, as The Inquisitr reported, she shared an update in which she rocked a silky black slip dress that bared her cleavage and showcased her svelte stems.