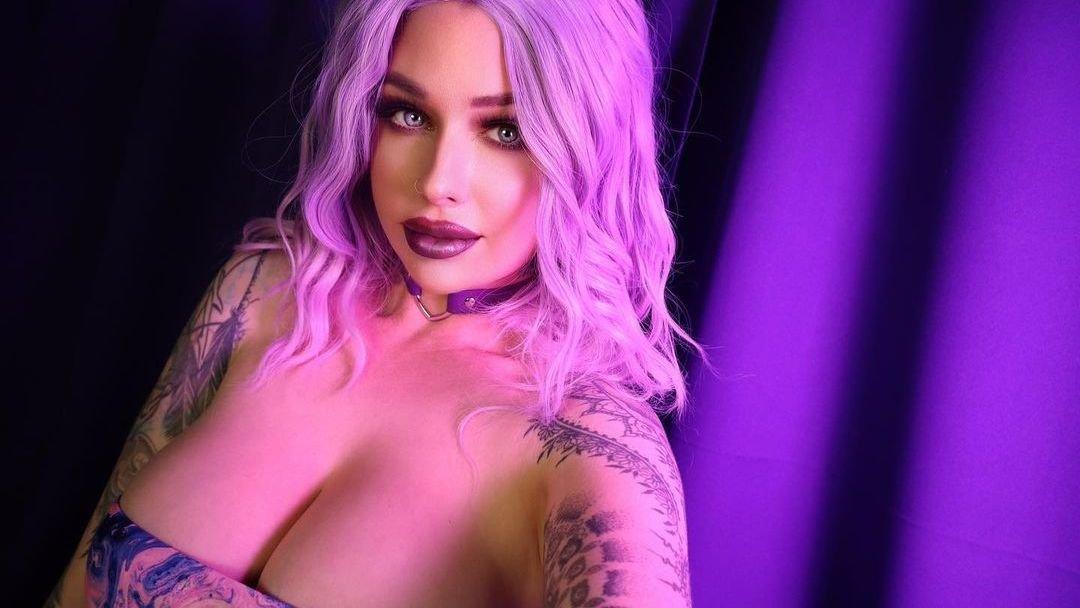 Vicky Aisha Spreads Her Legs In Purple Thigh Highs & Matching Wig
Vicky Aisha has been experimenting with fun lighting and colorful wigs in her latest Instagram updates, and fans can't get enough of her whimsically seductive looks. Her latest creative streak has materialized into a purple-themed photoshoot, which can be viewed across two of the star's three accounts on the platform.
Among the latest pics to capture followers' attention was a post shared Sunday on her secondary Instagram page, in which the curvy beauty charmed her audience by posing on the floor with her legs spread.
Check out the suggestive photo below!
Article continues below advertisement
Purple Goddess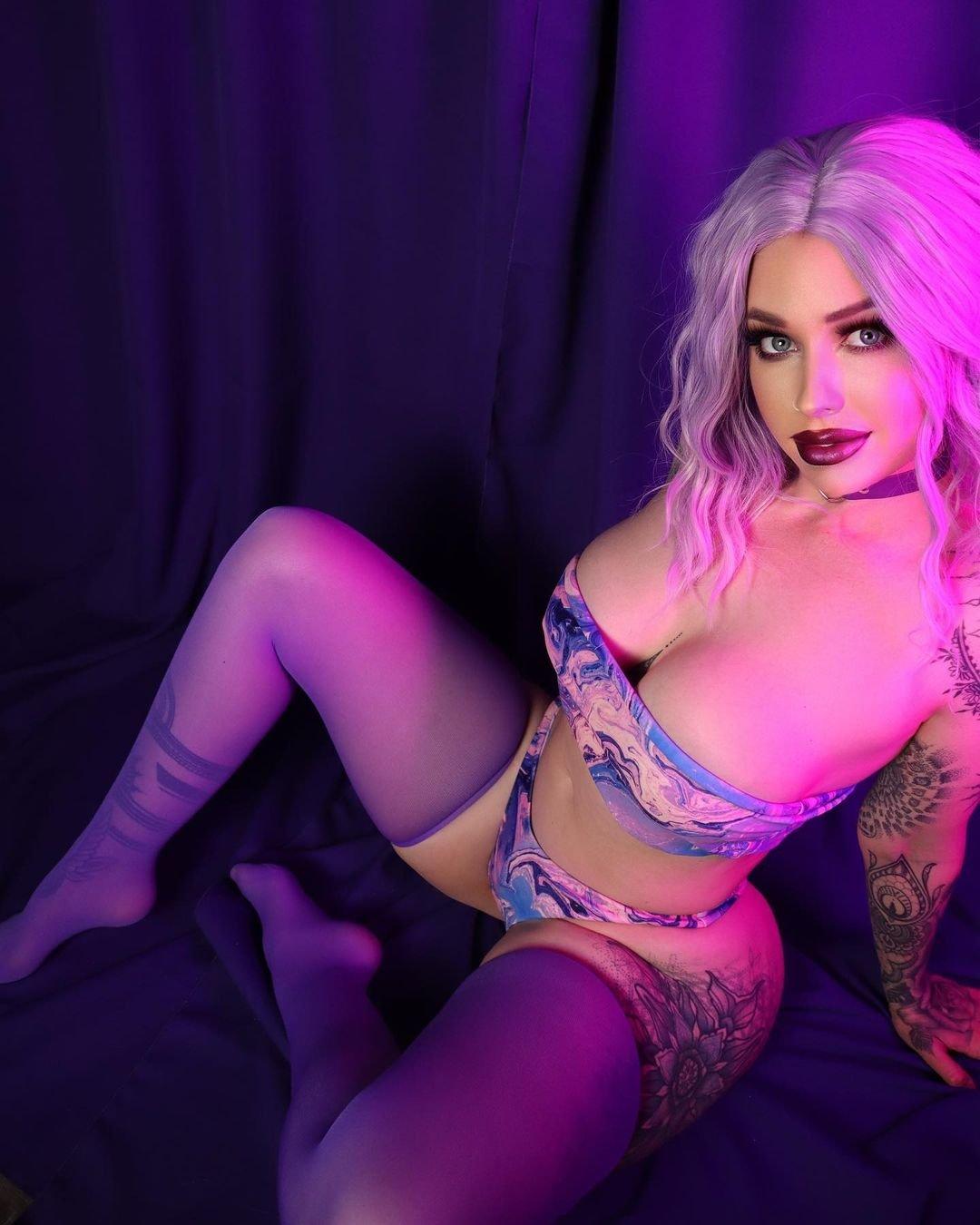 Vicky flaunted her voluptuous figure in a revealing lingerie set that left very little to the imagination. She rocked a skimpy bandeau top that struggled to contain her buxom chest and minuscule high-cut bottoms that showed off her thick thighs.
The daring design aside, the ensemble caught the eye with a colorful print consisting of blue, pink, and purple swirls. Vicky paired the sexy duds with sheer thigh-high stockings of vibrant purple color. She traded in her blonde locks for a pastel-purple wig and finished off the hot look with a matching collar.
Sultry Seductress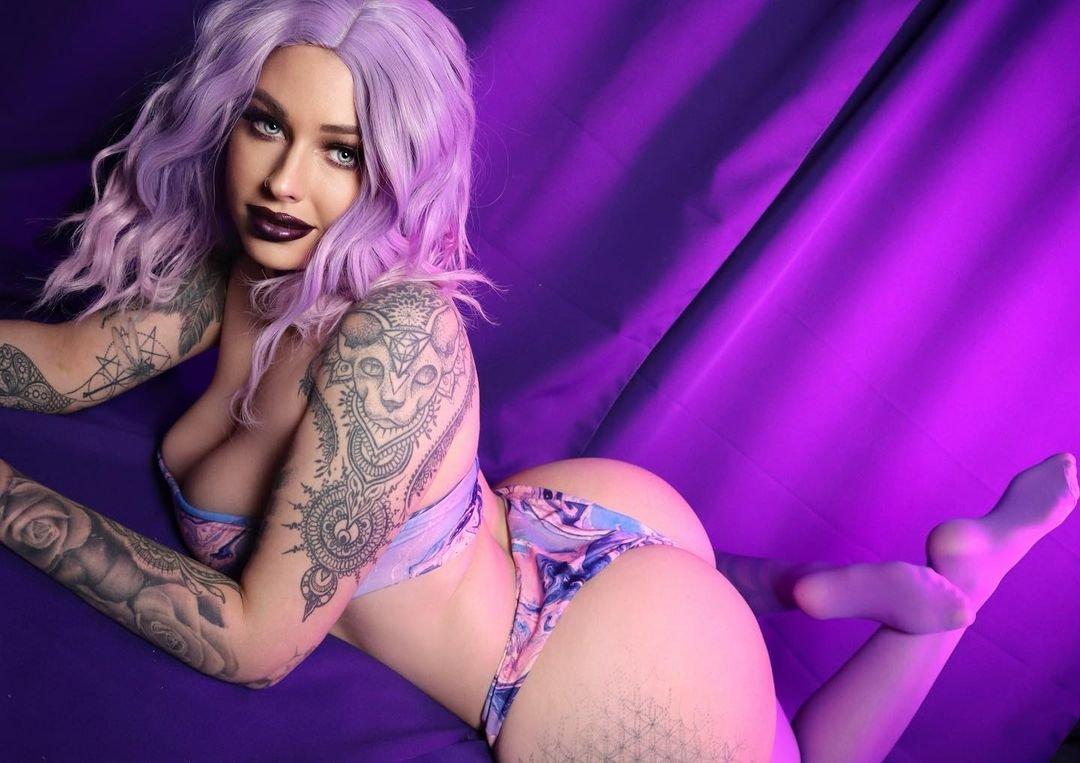 The Aussie tattoo model displayed her sleeve and thigh ink as she arched her back and thrust her busty assets into focus. The skimpy top sat low enough on her chest to tease her underboob tat. The high angle treated viewers to an eyeful of her impressive cleavage and captured a great view of her shapely pins.
Vicky posed in mid-profile, spreading her legs open while raising a knee and folding the other one in front of her body. She leaned on one hand for support, peering into the lens with a coy stare and a kittenish smile. The low-rise panties emphasized her small waist and left her tummy on show.
Article continues below advertisement
Lighting On Point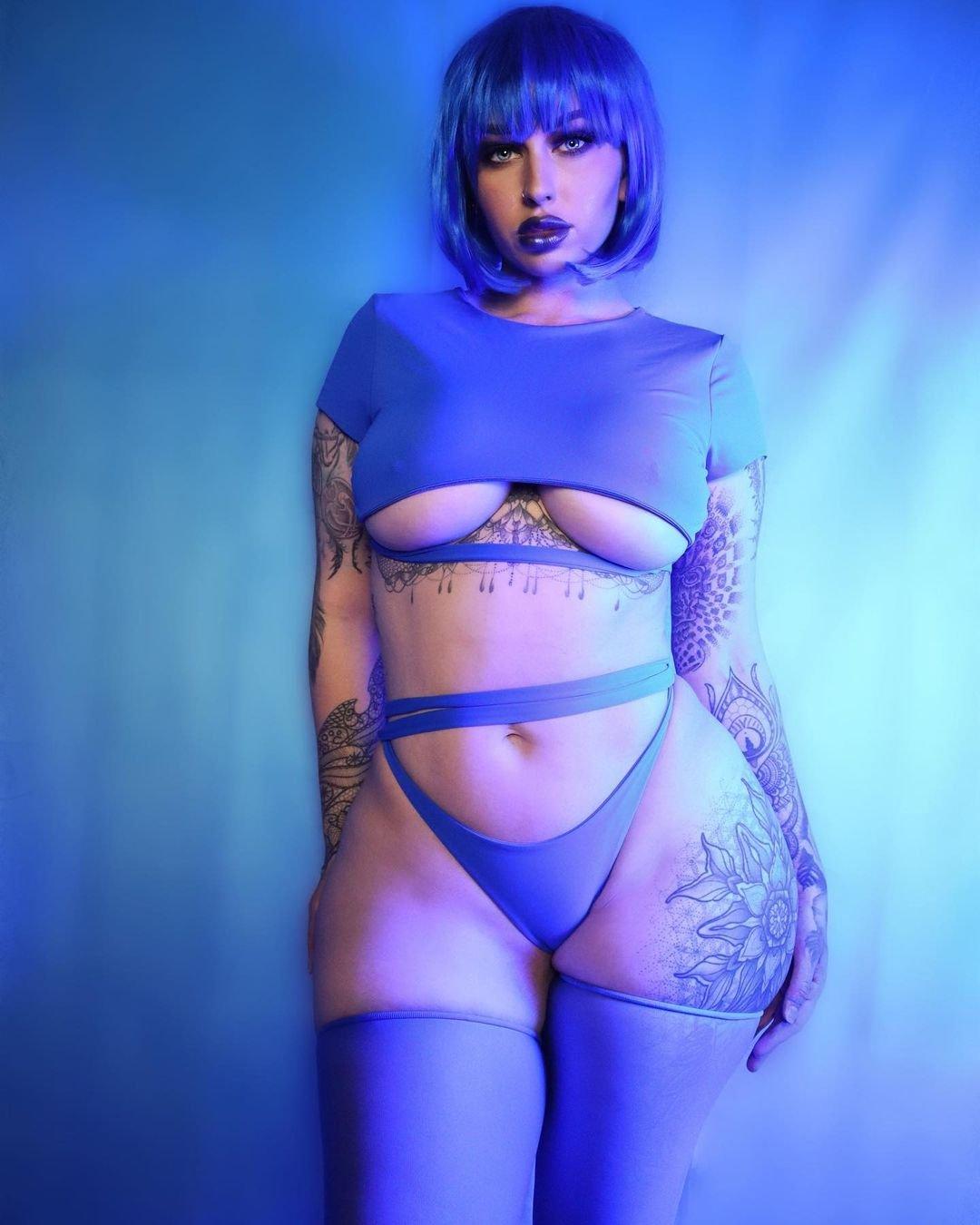 The babe was sitting on a deep-purple curtain that was also draped over the wall behind her. Her lingerie popped against the much darker backdrop, which flattered her fair skin tone and glowing tan.
Vicky, who takes her own pics using a selfie timer, added a purple spotlight to complete the color theme. The model loves to be creative and has recently detailed her process in a post shared to her main account.
"I have a teeny tiny 'studio' set up comprising of a backdrop stand and some lights," wrote the model, who is currently living "in a tiny lil rental that's not aesthetically pleasing" while she waits for the construction of her dream home to be finished.
"I've found that dressing up and taking pics is kinda like an escape from my reality."
-
"I've found that dressing up and taking pics is kinda like an escape from my reality."
Thrilling Fans With Her Lush Curves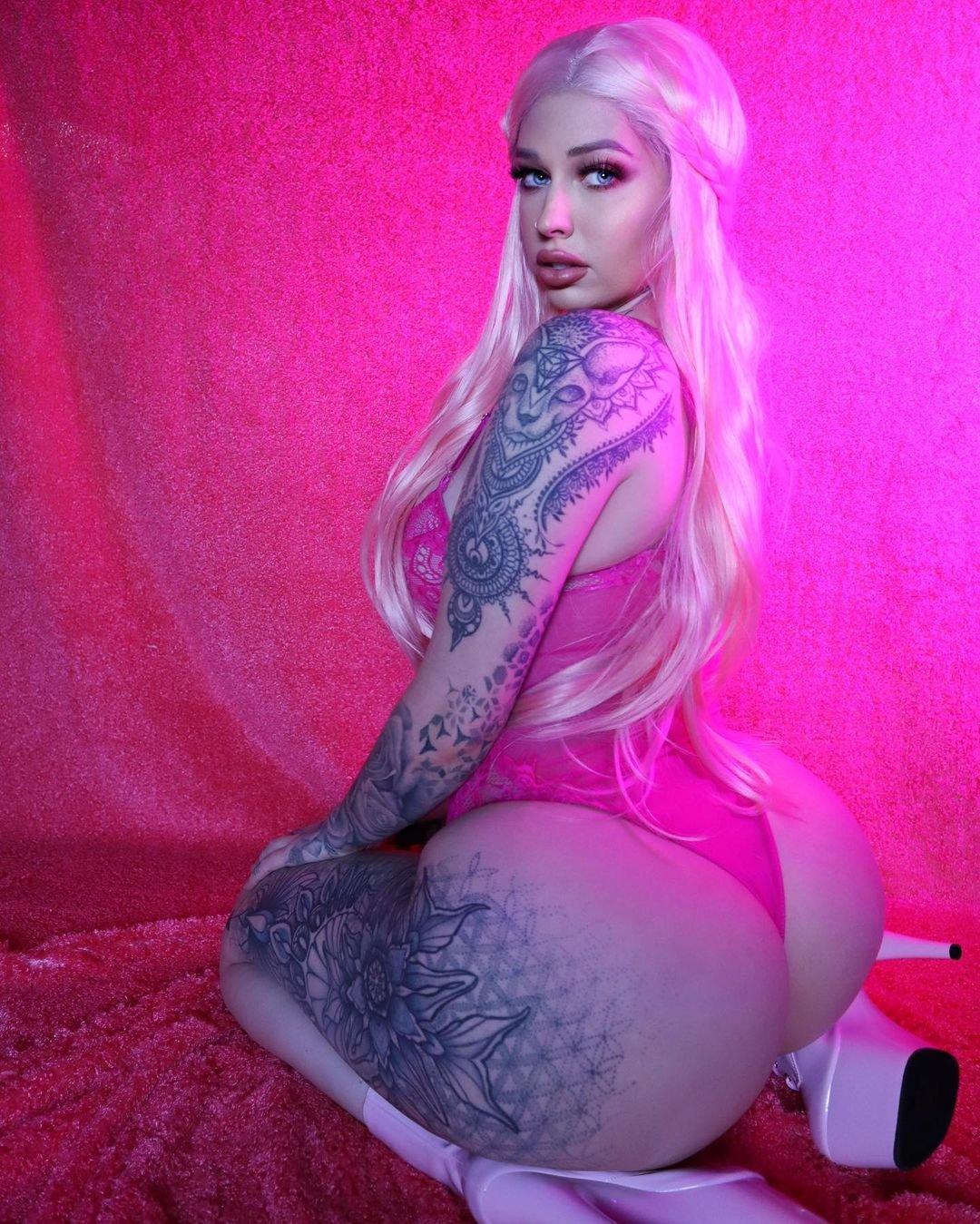 The tantalizing upload earned Vicky some viral attention, garnering more than 10,800 likes overnight. Many of her online admirers were rendered speechless by the smoking-hot look, opting to express their adoration with emoji instead. Those who didn't struggle with words left gushing messages for the sizzling blonde.
"Damm purple looks amazing on you," said one person.
"Lov this ur stunning," chimed in another fan, who added a purple heart.
"One of my favorite IG Accounts to follow now," raved a third devotee. "Keep the content coming," continued the message.