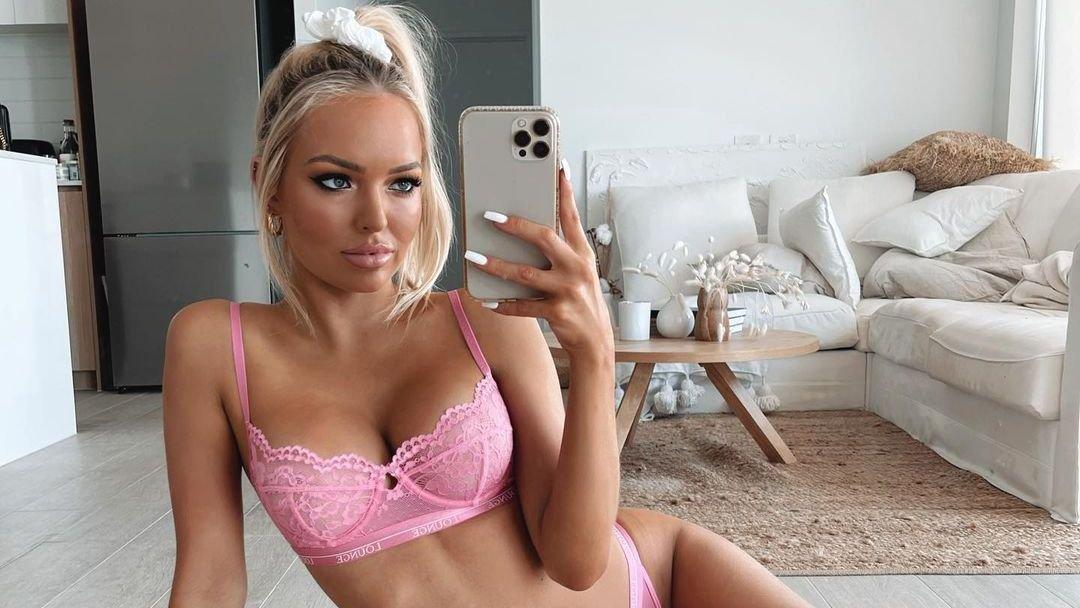 Tahlia Skaines Lounges Poolside In Scanty Floral Bikini
Blond beauty Tahlia Skaines turned up the heat to the max in a tantalizing Instagram share this weekend. The Aussie model posted a snapshot in which she lounged beside the swimming pool while wearing a barely-there yellow bikini that did nothing but favors her enviable assets.
Tahlia is a famous influencer based on the Gold Coast. The 23-year-old rose to fame by constantly posting sexy snaps on her social media page and was named "Woman of the Week" by GQ Australia a few years ago.
Article continues below advertisement
She Loves Taking Mirror Selfies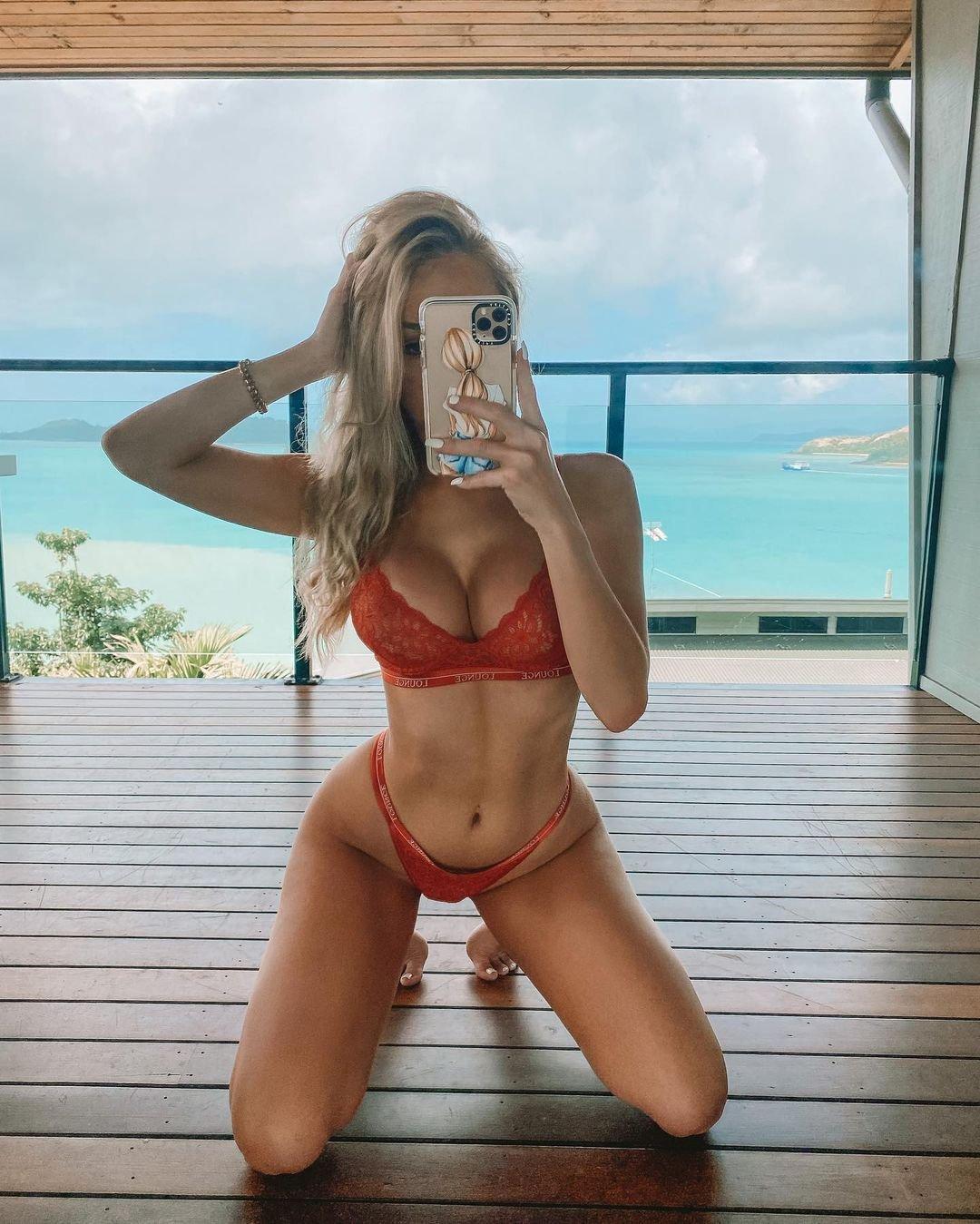 As per usual, the gorgeous influencer was dressed to impress for the day in a scanty bikini set. It had a yellow base with floral prints in various sizes and colors. The plunge cups displayed plenty of her shapely breasts, particularly her cleavage, which some fans raved about in the comments. The garment's cups were padded and secured her bust with thin straps as added support. Notably, the swimwear had a ruched design from the cups that stretched to the back portion.
She Adores Sexy Underwear Sets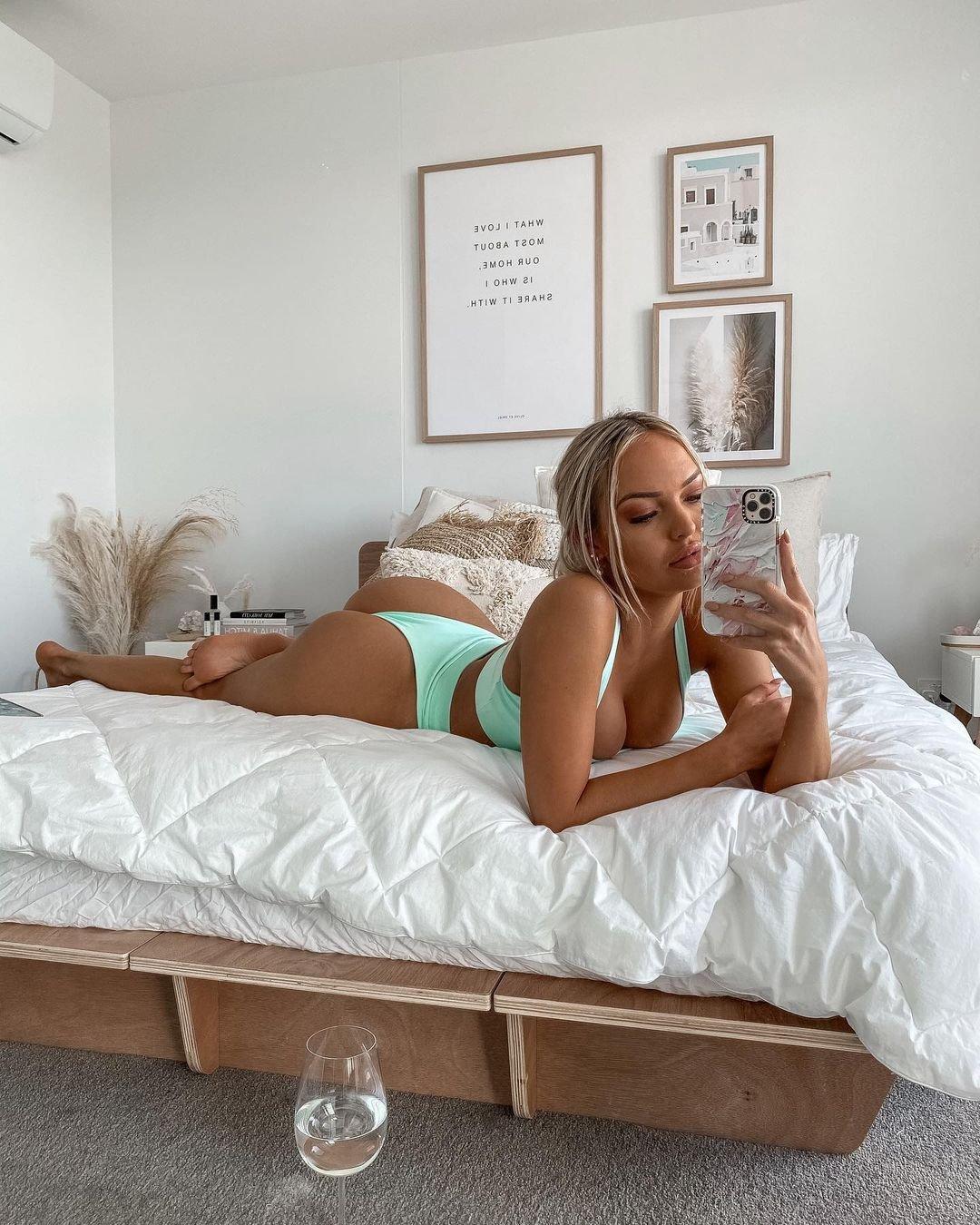 The matching thong took her look to the next level, allowing the babe to flaunt her lean thighs and legs, thanks to its daringly high leg cuts. The piece had a classic design with the waistband clung high up on her slender hips that accentuated her trim waist. Viewers were also treated to a full look at Tahlia's taut tummy and killer abs, much to their delight. The backside was shown in one of the pics, and it showed a glimpse of her bare booty.
Article continues below advertisement
Pretty In Pink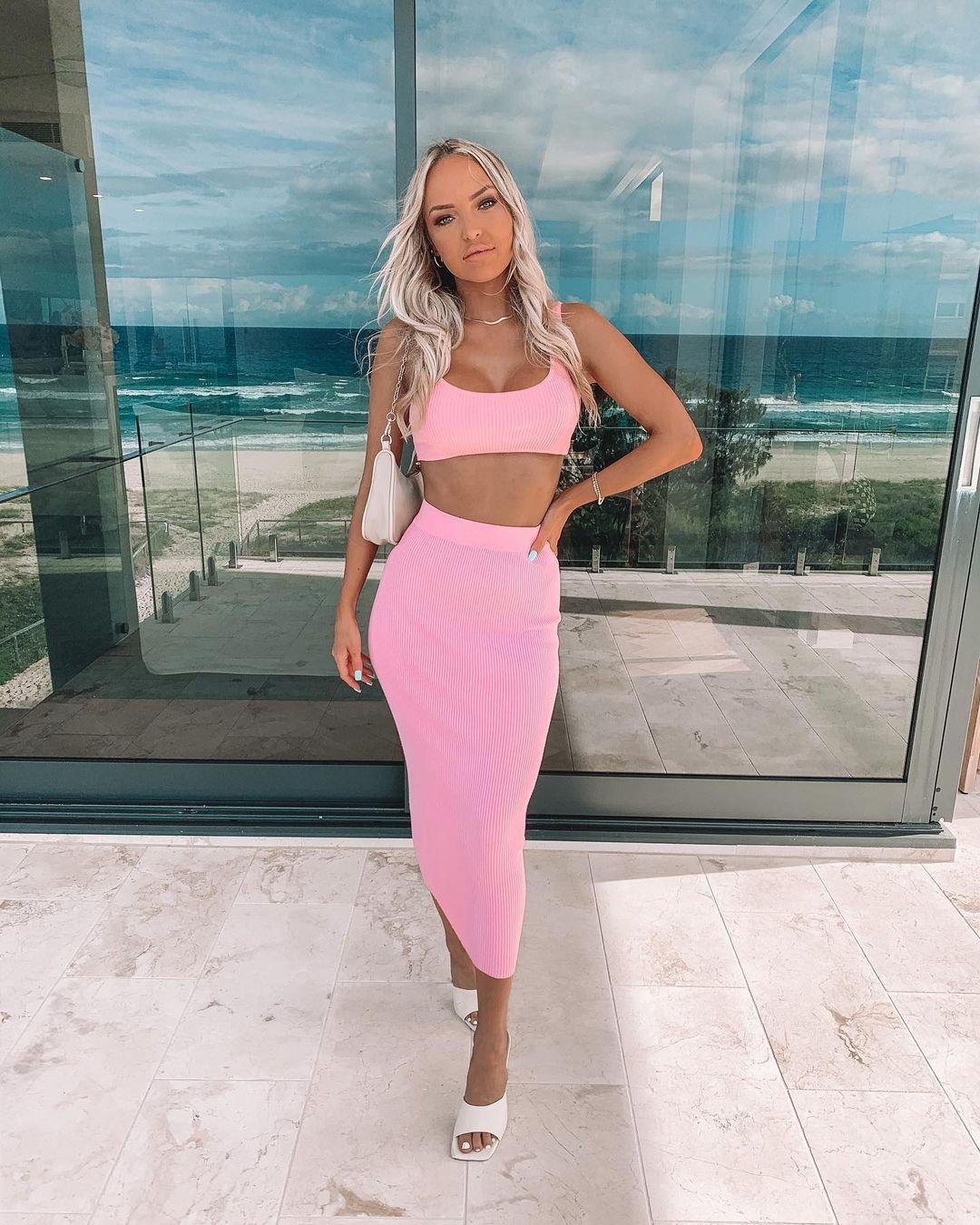 Tahlia was snapped relaxing by the pool. She lay on her back on the cushions placed on the wooden lounge bed. The hottie had her knees bent and her toes pointing outward. She tilted her head to the side and touched her hair with her right hand.
In the second photo, she twisted her body sideways and placed her left leg over the other while covering her face with her hand. Half of her head was cut off from view. Her sun hat was seen beside her.
Sweet As Candy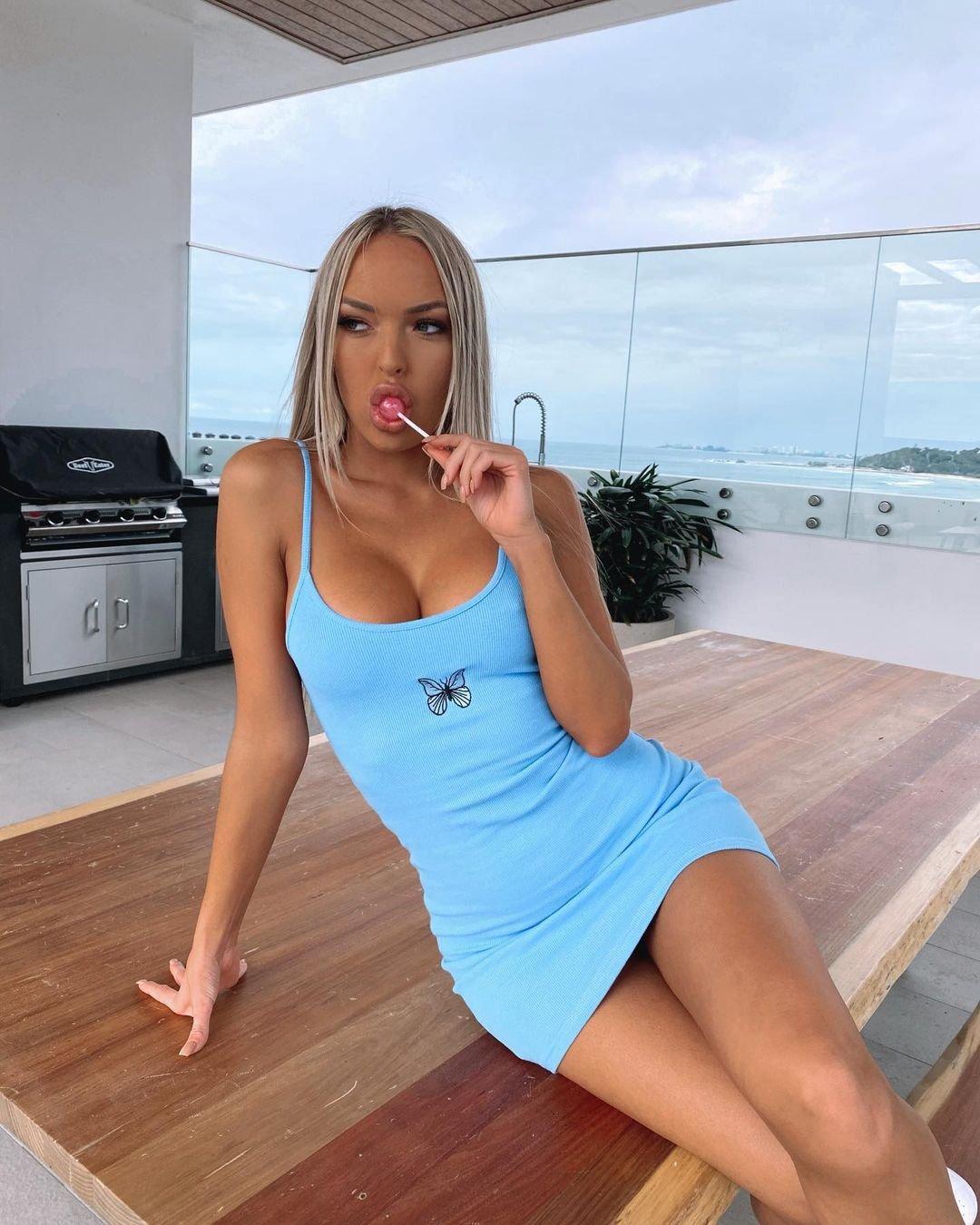 Tahlia tied her smooth blond hair in a high bun and sported a chunky gold necklace and a bracelet.
Tahlia paired the bikini pics with a short caption. She also tagged the Gold Coast as the location of the snaps. Meanwhile, she added a tag for an Instagram page in the picture, and it revealed that she was at the White Roc Beach House.
"You are so dreamy," an admirer wrote.
"Hot stuff," another fan quipped.
"Absolutely gorgeous and super sexy!!!" gushed a third follower.