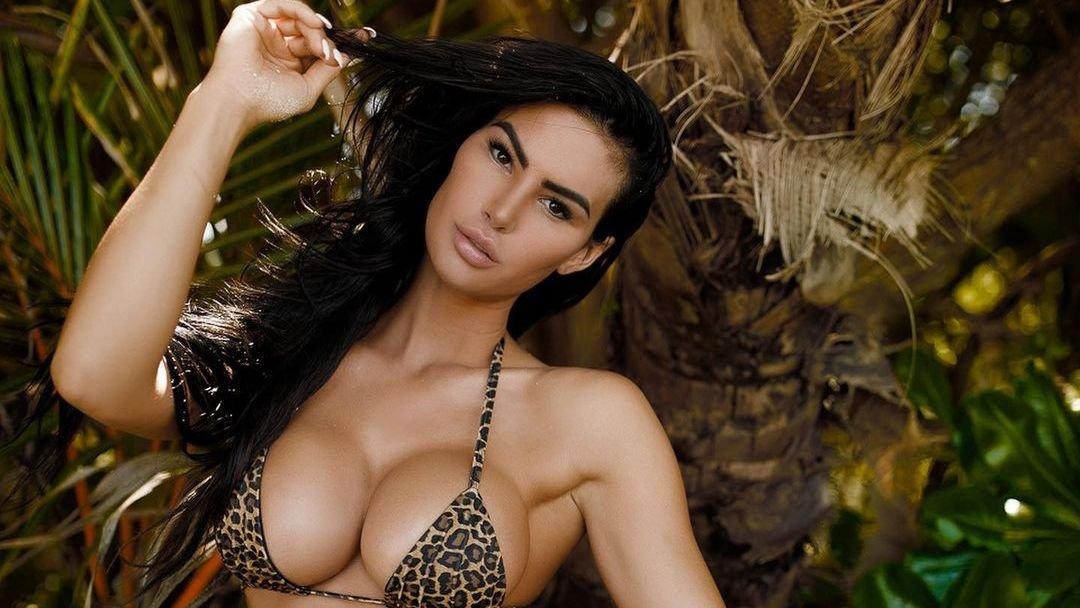 Katelyn Runck Flaunts Her Fit Physique In Sports Bra & Booty Shorts
Brunette bombshell Katelyn Runck tantalized her 2.4 million Instagram followers with her most recent share, a duo of snaps in which she rocked a neon athletic set that highlighted her fit physique.
Katelyn was perched atop a cardboard box on a balcony area, with the balcony rails visible to her right and a sliding glass door in a black frame to her left and behind her. The sun was shining, illuminating her bronzed skin with the natural light, as she balanced a plate on her toned thighs.
Article continues below advertisement
Crop Top Cutie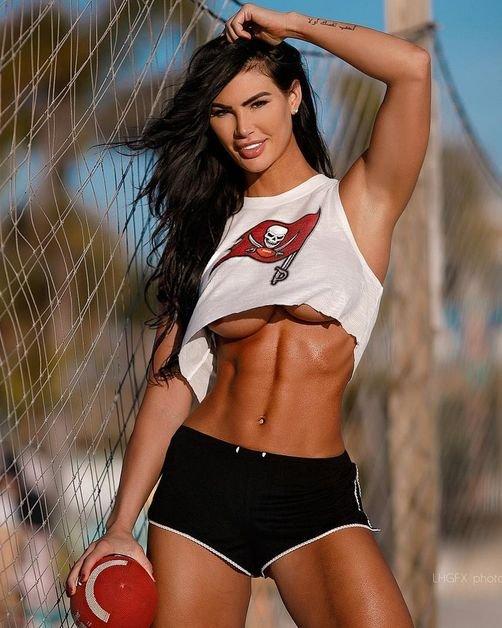 The plate on her lap had a dish of healthy food from Mega Fit Meals, and in the first snap she appeared to be moments from taking a bite of something, a radiant smile on her features.
Katelyn showcased her curves in a neon yellow sports bra that had a scooped neckline, which revealed a serious amount of cleavage. Two thin straps extended over her shoulders, and the fabric stretched across her ample assets.
A horizontal band wrapped around her body just below her breasts, leaving plenty of her toned stomach exposed in the look.
Neon Bombshell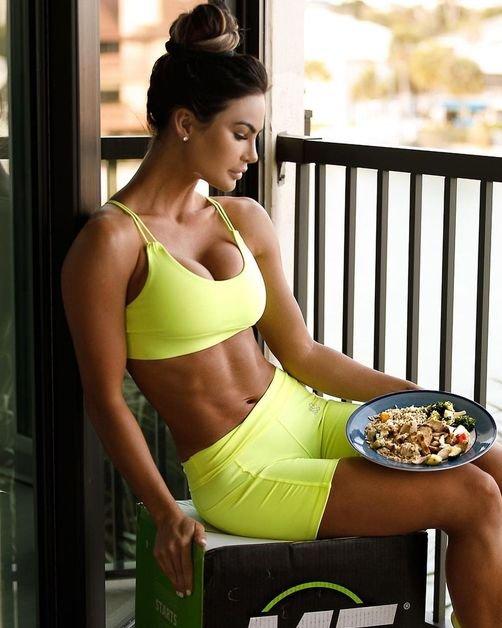 She paired the sports bra with simple yet sexy booty shorts that likewise clung to every inch of her flawless physique.
The waistband rested just below her belly button, and the vibrant fabric stretched over her shapely hips and thighs before ending just a few inches down her legs, placing her sculpted stems on display.
She rested one hand on the box beneath her as she posed for the first shot, her raised arm revealing a tattoo she has stretching along her forearm.
Article continues below advertisement
Curves For Days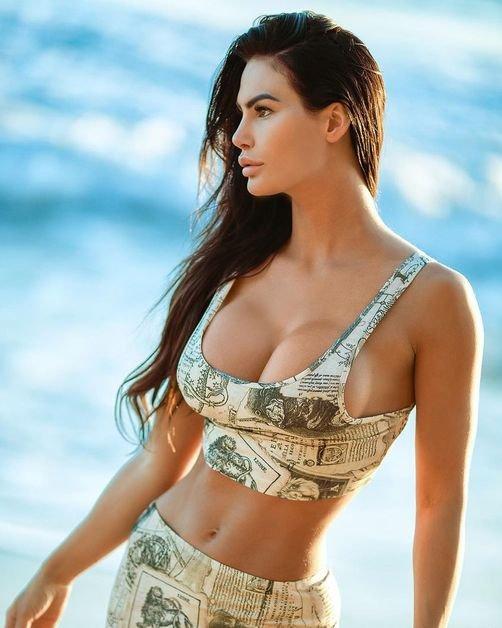 Katelyn's long brunette locks were pulled up in a sleek high bun, revealing her stunning features.
In the second image, she kept her focus on the plate she was balancing atop her legs, a pair of small stud earrings sparkling from her lobes.
The athletic set showed off her muscular figure, and she went barefoot as she enjoyed the meal on the balcony area.
Katelyn explained her connection with the meal prep company in the caption, indicating they're a "go-to" of hers in order to maintain her physique.
Flirty In Floral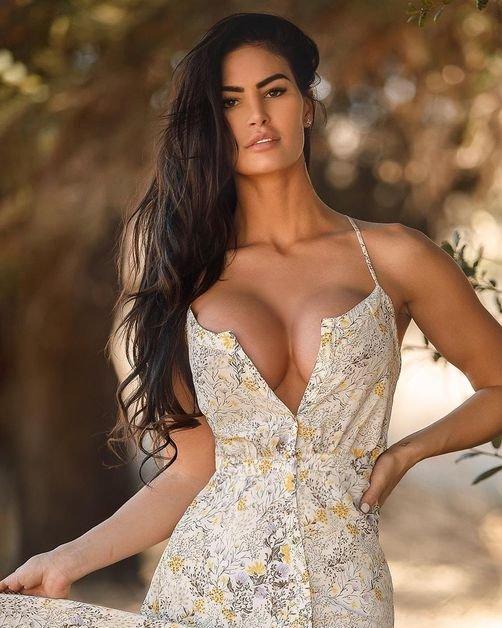 Her fans absolutely loved the share, and the post racked up over 10,300 likes within just three hours of going live, as well as 264 comments from her audience.
"Always so stunning," one fan wrote.
"Nice photos, Katelyn, you look very pretty. Have a great weekend," another chimed in, including a string of various emoji in the comment.
Just yesterday, as The Inquisitr reported, Katelyn shared a steamy update in which she rocked a vibrant orange floral-print dress with a plunging neckline that revealed some serious cleavage.