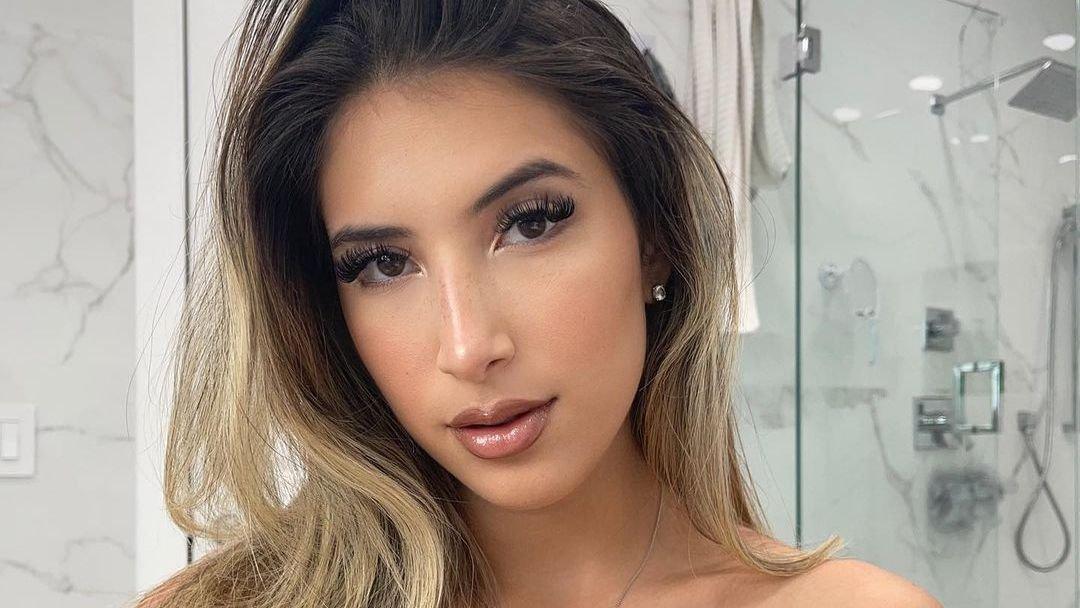 Isabella Buscemi Smolders In Teeny Weenie Bikini & Snow Boots
Model and businesswoman Isabella Buscemi flaunts her killer curves in a smoking-hot photo that she shared with her 2.9 million Instagram followers on March 3. However, the babe's bikini set, especially her scanty bottoms, looked dangerously close to revealing her modesty. The influencer has been known to flaunt her body in various outfits that show plenty of skin. In the new bikini snap, she showcased her curves in a skimpy printed swimsuit for a photo op that awed her avid online audience.
Article continues below advertisement
Busty Babe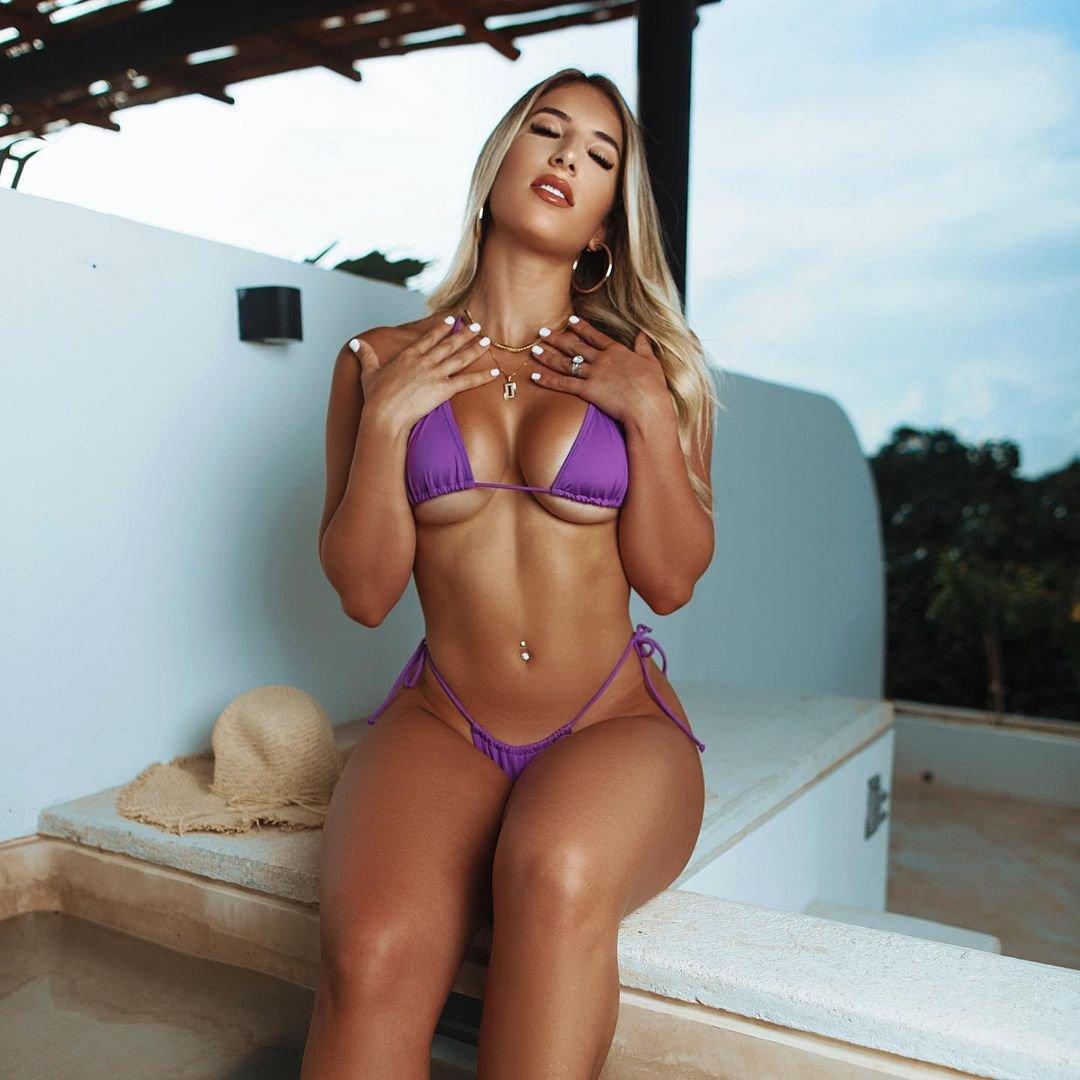 The blond beauty sported a colorful bikini top. It had a bandeau style that looked similar to a bow. The swimwear had various colors in orange, purple, red, and white. The middle part and the lining had a bright orange hue. The size of the cups was cut so small that they did not fit her perky breasts. While her underboob was fully covered, her sideboob was on display. The deep neckline allowed her to expose much of her decolletage, and the tight fit of the swimwear made her cleavage pop.
A Sexy Nerd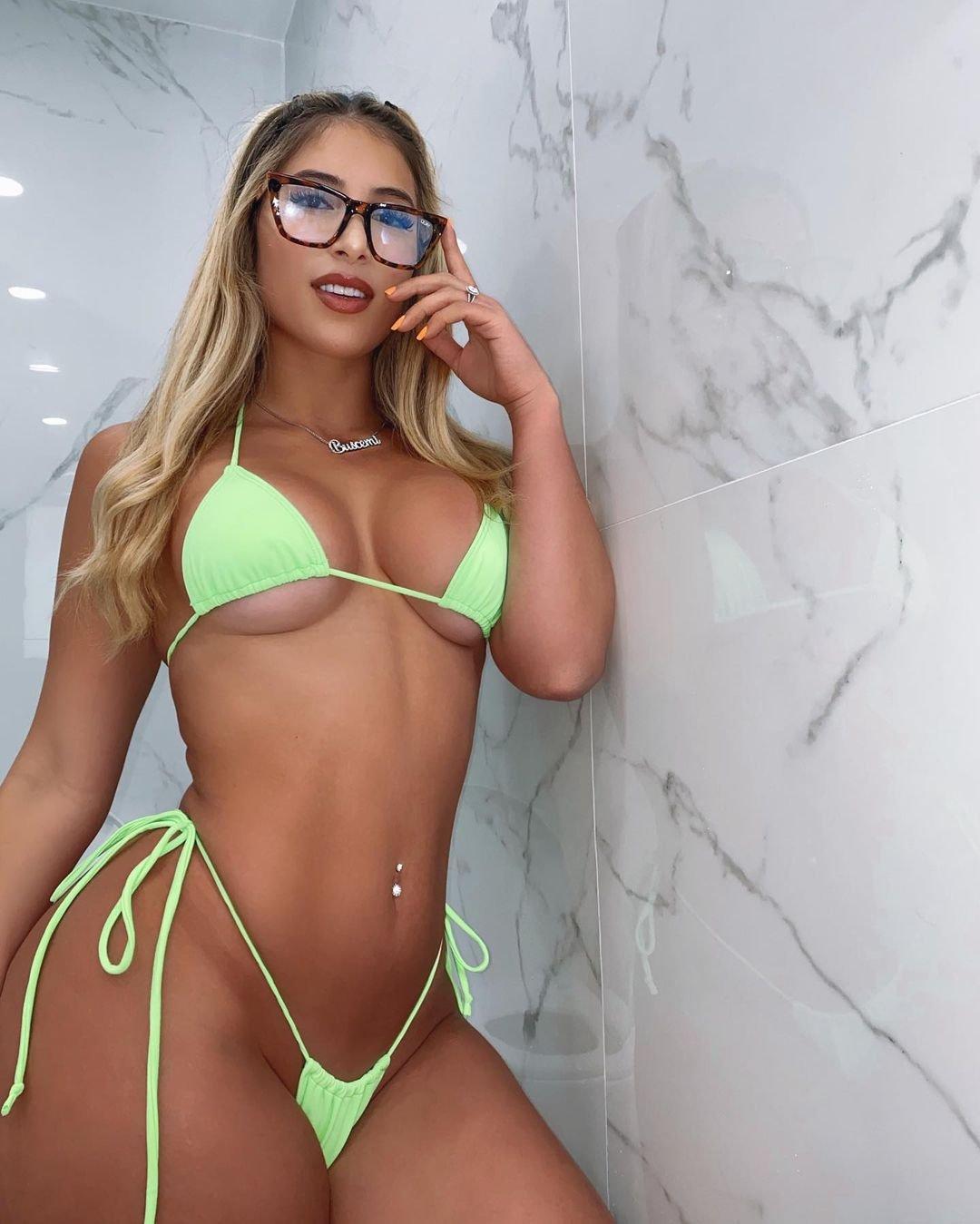 The Miami-based model sported a matching pair of bottoms boasting an itty-bitty piece of fabric that only covered the necessary parts of her lower body. The waistline sat low on her stomach, exposing plenty of skin around the groin area. She had a belly button ring and it helped highlight her tight core.
Like the top, the thong had floss-like strings that clung high on her waist right above her hip bone. The high-cut feature accentuated her shapely thighs and legs.
Article continues below advertisement
Snow Goddess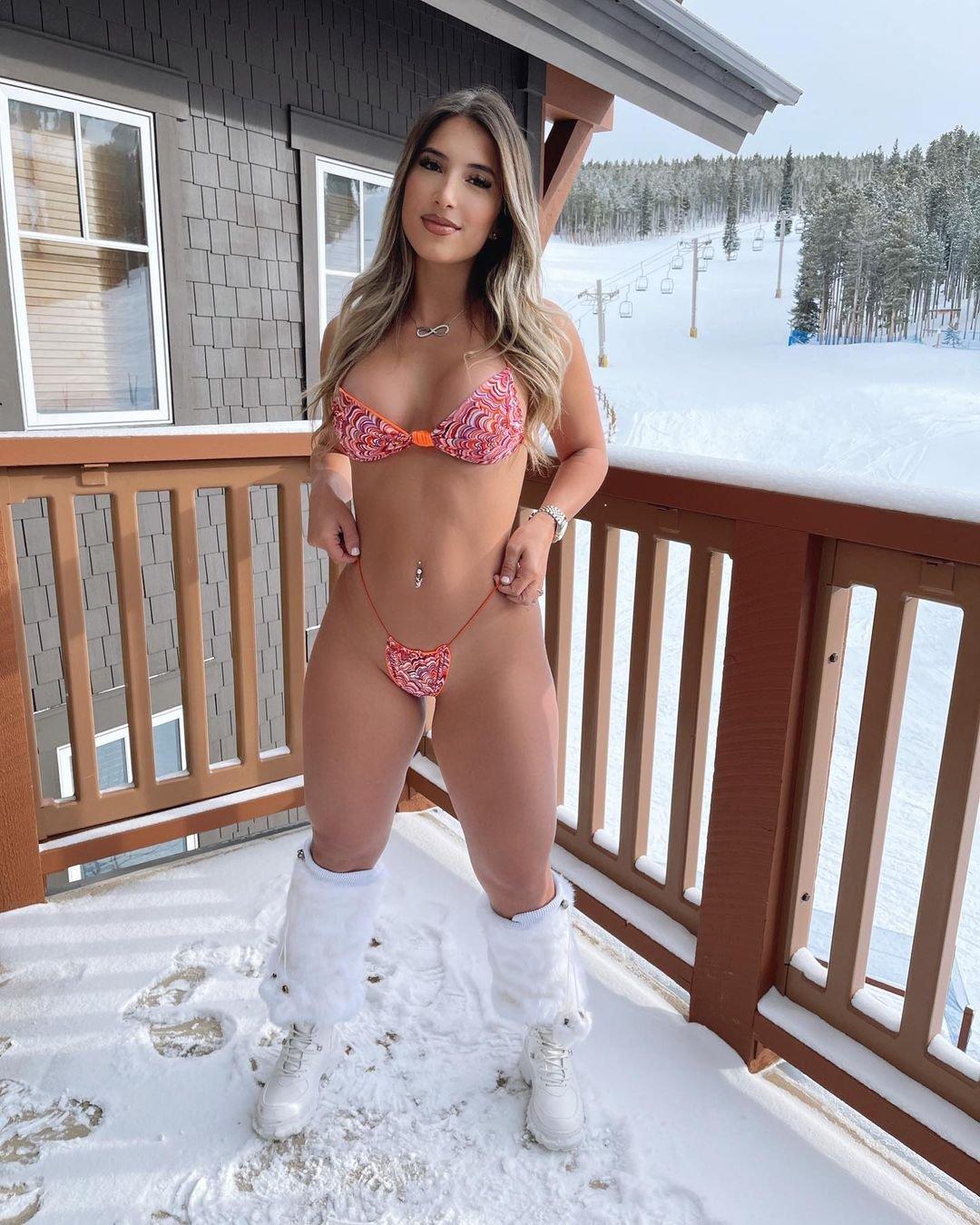 Isabella wore a pair of white winter boots that covered most of her legs. The footwear protected her limbs and feet from the chilly weather.
Isabella posed on the balcony, standing in the middle of the frame with her legs apart. She tugged at her thong, pulling on the strings to tease her fans. She was in a cold location as snow slopes were seen in the background. The babe stared into the camera and smiled.
She chose to wear her favorite necklace, watch, and ring for the occasion.
Pretty In Pink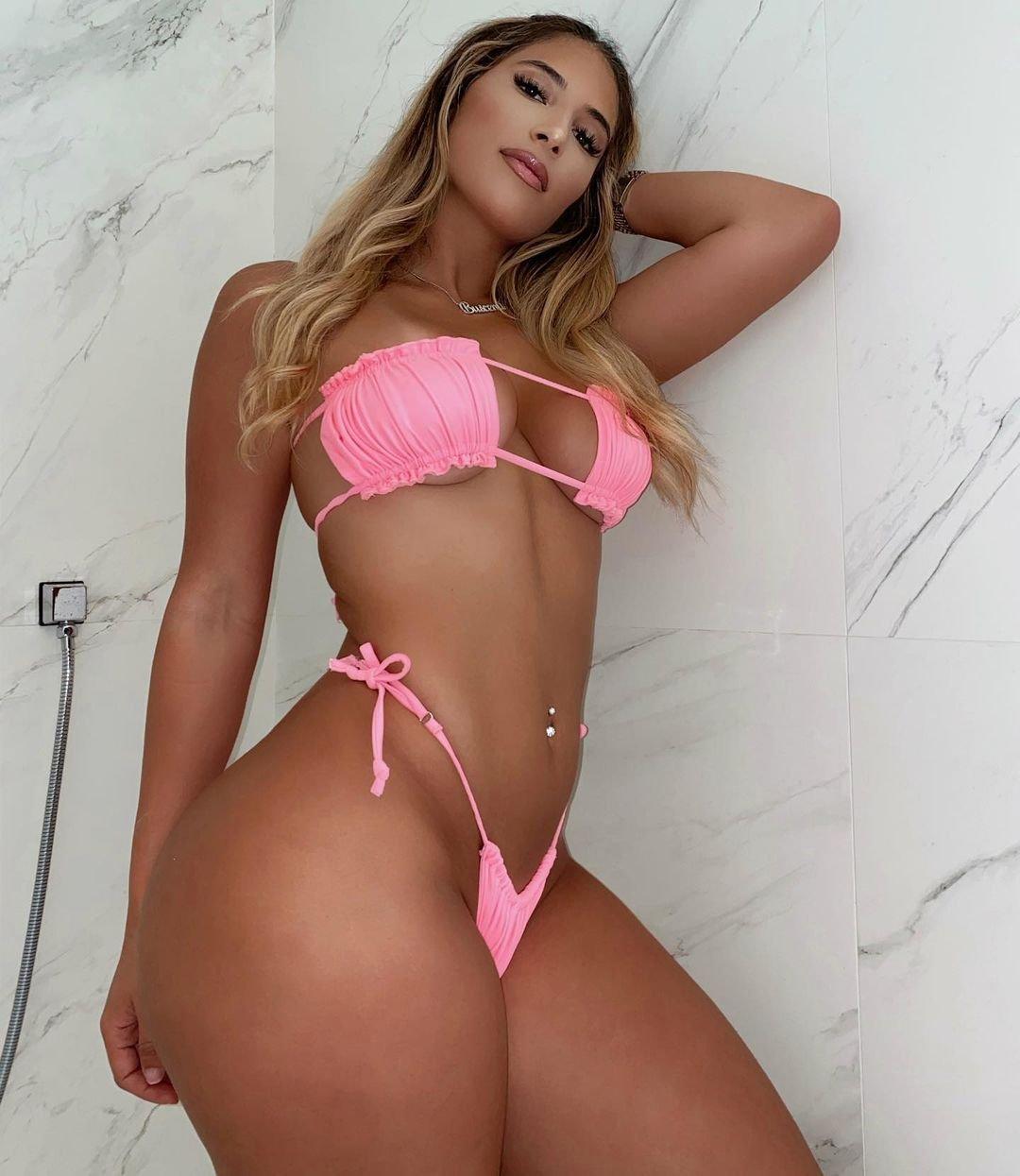 Isabella described herself as a "snow angel" in the caption of the post, and added a snowflake emoji.
According to the geotag, she was at the One Ski Hill Breckenridge Ski Resort located in Colorado.
The latest update by the model received a lot of praise from her eager fans. Ever since it was published, the pic amassed more than 51,700 likes and 460 comments. Followers and fellow content creators went into the comments section and dropped a mix of messages and emoji.
"Snow goddess is more like it," a fan commented.
"Snow queen. Sorry, Elsa. Be careful you're going to melt the snow," another admirer wrote.