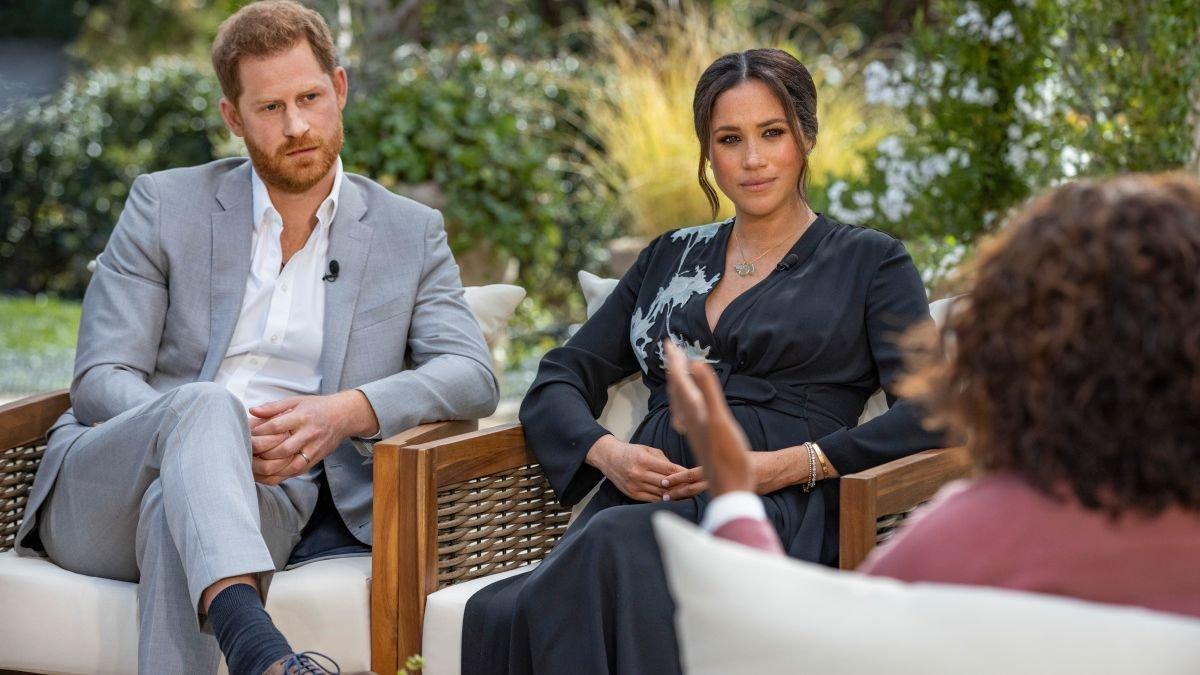 Meghan Markle Reportedly Says 'Serious' & 'Upsetting' Things During Oprah Tell-All
Meghan Markle will reportedly say some "serious" and "upsetting" things during her tell-all interview with Oprah Winfrey. The Duchess of Sussex will speak to the newswoman alone, followed by a discussion that will include her husband Prince Harry.
A source told Page Six that Meghan makes remarks that will reportedly raise eyebrows.
In a trailer released by CBS teasing the special, Oprah is seen on camera. She responded, "You've said some pretty shocking things here … wait, hold up, wait a minute."
Article continues below advertisement
A Reported Breakdown Led Meghan & Harry To Flee England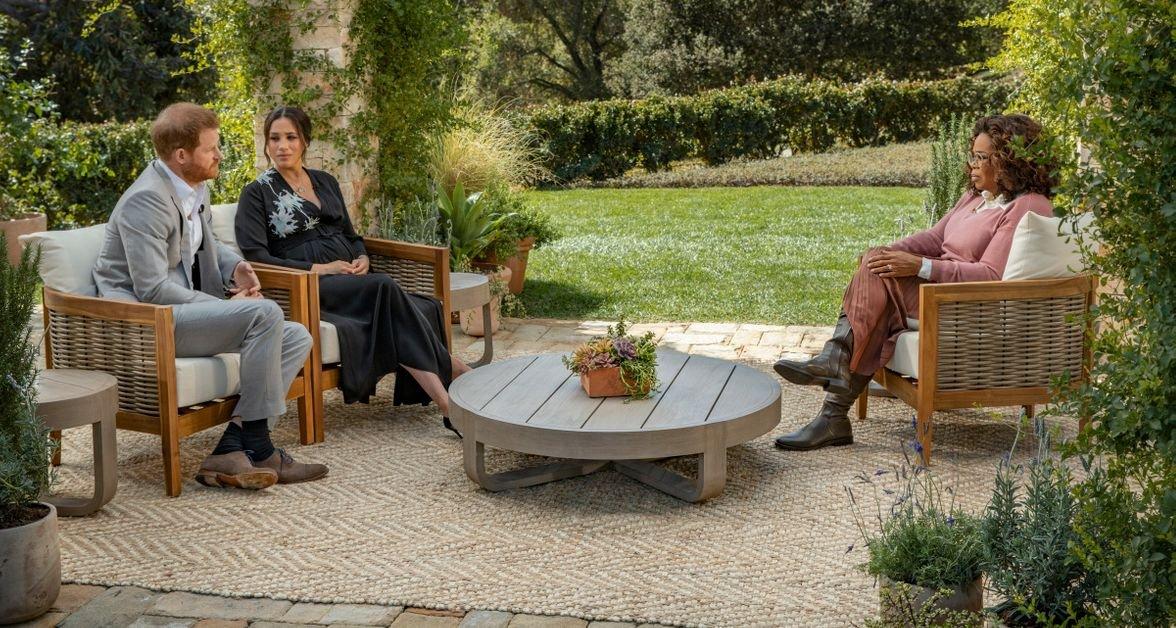 Meghan will reportedly also discuss the struggles that became detrimental to her mental health while living in England prior to and after her marriage to Harry in May 2018.
Page Six reported that this battle led her to "dangerous depths." The gossip column did not elaborate on just what that claim meant.
Meghan will also discuss her experiences with racism as a resident of England.
ITV's Chris Ship said, per Page Six, "I know that she's going to mention the press intrusion, but also she's going to raise the issue of race in Britain."
'There's Been A Lot Lost Already'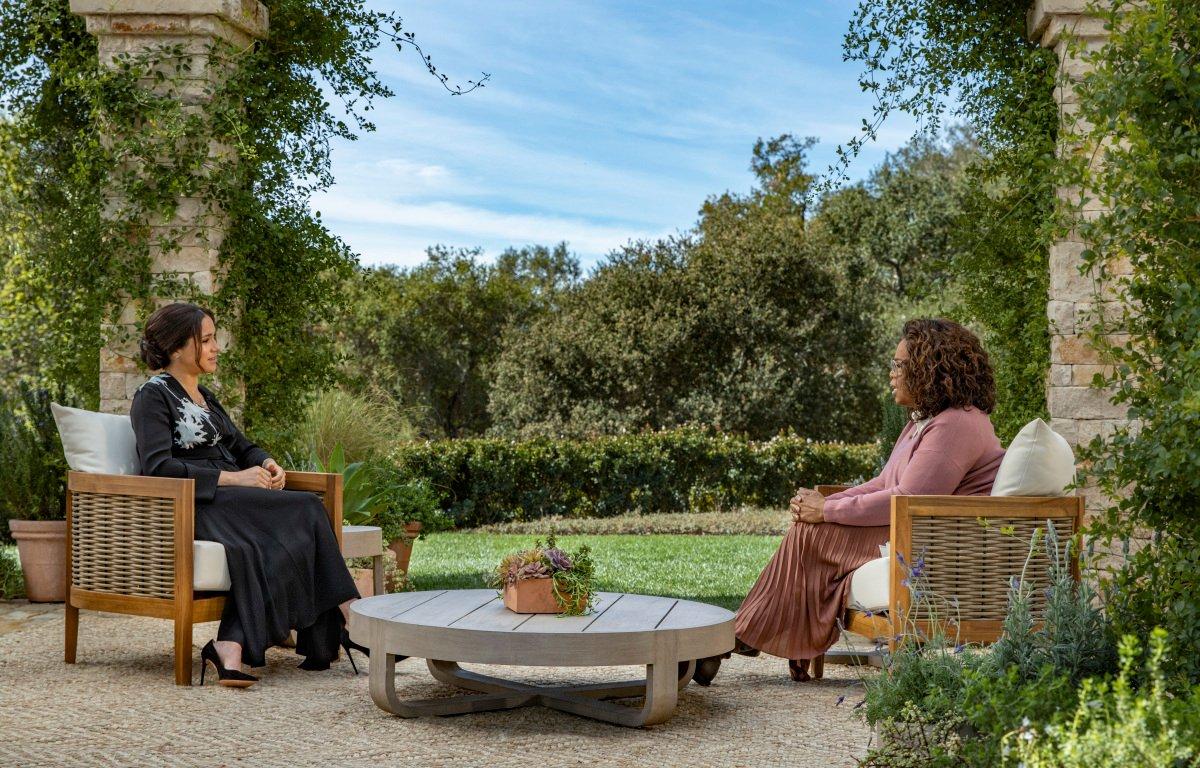 She will also dive into what Page Six called a breakdown which led to the couple leaving their positions as senior members of the royal family and fleeing the country of Harry's birth.
In the newest teaser of the couple's discussion with Oprah, Meghan speaks about life within the royal family, which she calls "The Firm."
"I don't know how they could expect that after all of this time, we would still just be silent if there is an active role that the Firm is playing in perpetuating falsehoods about us," Meghan said in the clip below.
"And if that comes with a risk of losing things," she adds, "there's a lot that's been lost already."
Article continues below advertisement
Harry Reflected On His Late Mother Diana's Treatment From The Press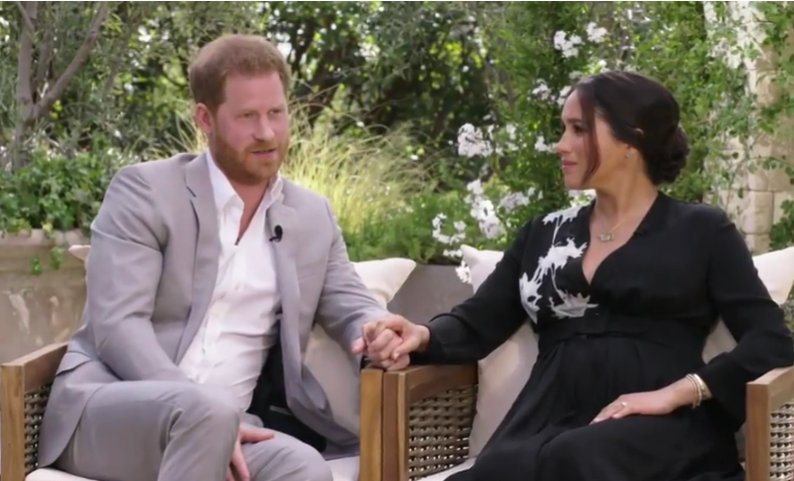 Peoplereported on a second clip of the interview aired during the Sunday, February 28th broadcast of CBS's 60 Minutes. This was the first peek royal fans had of the couple's discussion with the legendary television personality.
"You know, for me, I'm just really relieved and happy to be sitting here, talking to you with my wife by my side because I can't begin to imagine what it must've been like for her [Princess Diana] going through this process by herself all those years ago," Harry said of what his late mother dealt with from the press.
Allegations Of Unsavory Behavior Towards Staffers Follows The Duchess Of Sussex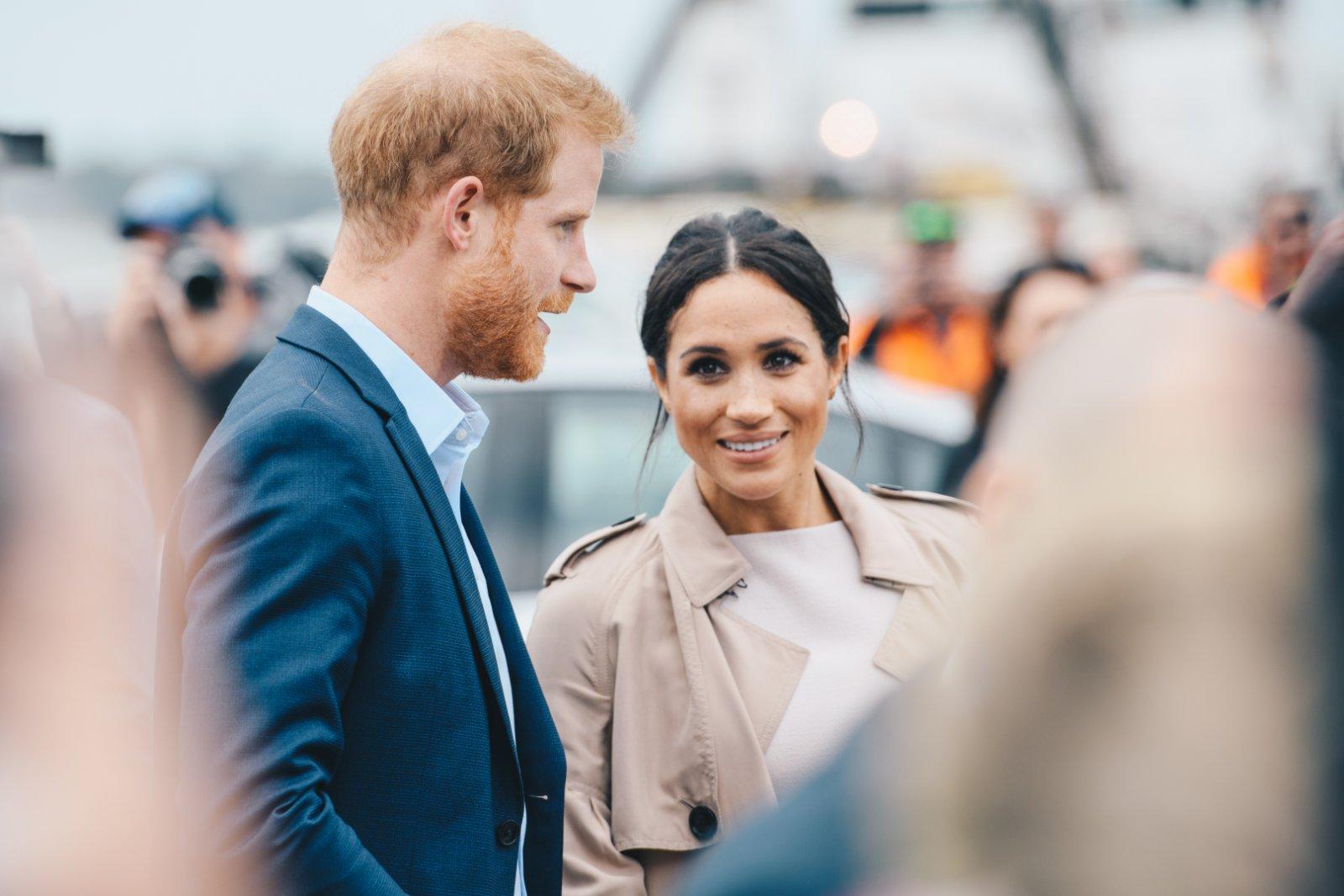 Meghan and Harry came under fire from the British press after allegations of the Duchess' unsavory behavior towards staffers surfaced earlier this week.
Meghan reportedly bullied two royal staffers to the point that they resigned from their positions, according to a report from The Times of London.
The couple's former communications assistant, Jason Knauf, allegedly first reported the behavior in October 2018. This was in effect, his effort to protect staffers.
The Times report claimed that Buckingham Palace was more concerned about making the situation "go away" instead of addressing it directly.