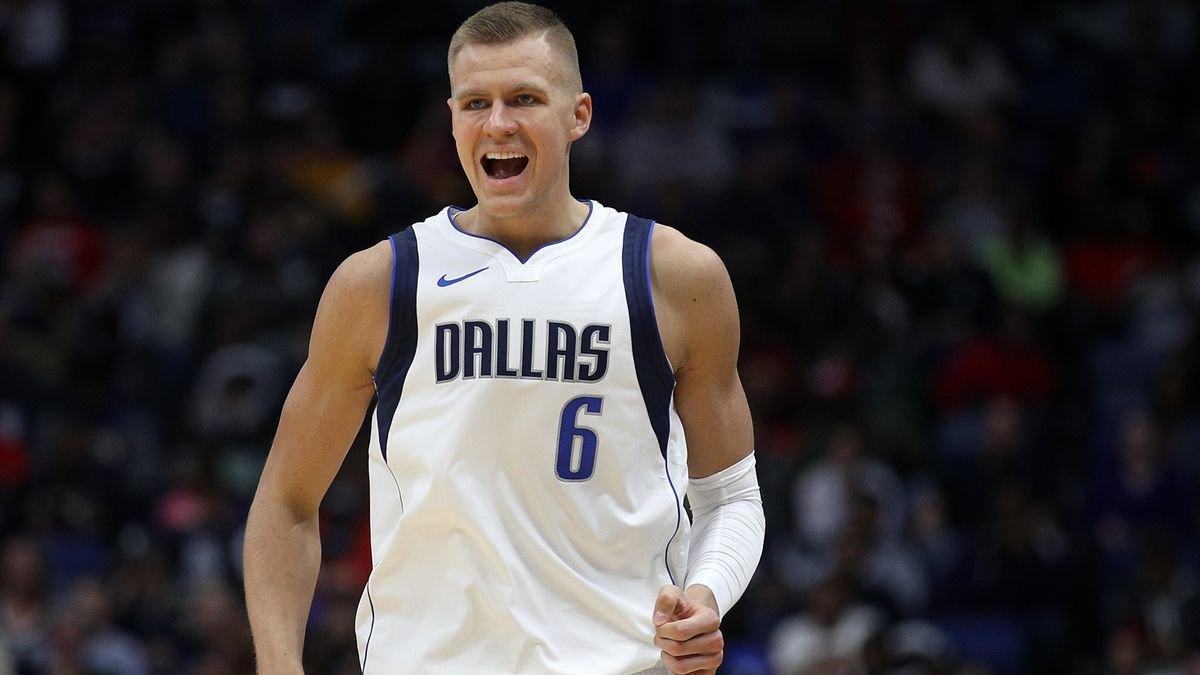 NBA Rumors: Kristaps Porzingis Could Form Heat's 'Big Three' With Jimmy Butler & Bam Adebayo
Dallas Mavericks center Kristaps Porzingis is currently one of the hottest names on the NBA rumor mill. Mavericks owner Mark Cuban has already denied that they are planning to move Porzingis before the 2021 trade deadline, but his name still continues to surface in reports. Since the rumors surrounding his future in Dallas spread around the league, the Latvian big man has already been linked to several teams that are in dire need of a frontcourt boost and additional star power on their roster.
Article continues below advertisement
Kristaps Porzingis To Heat?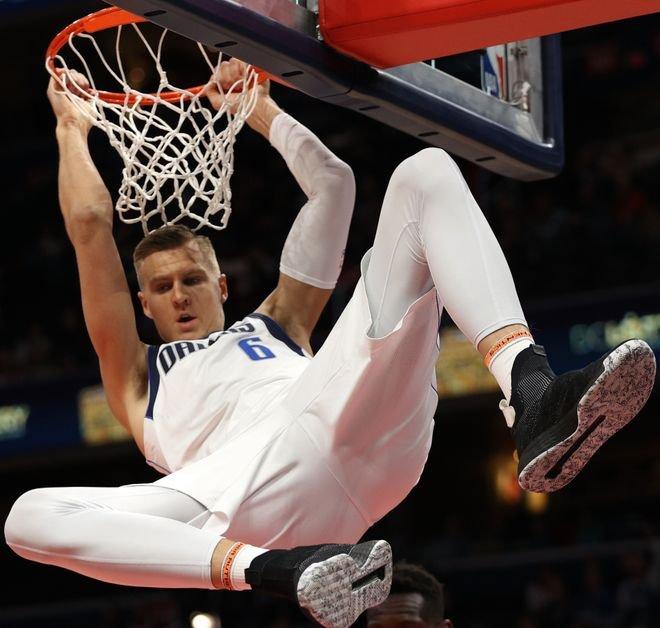 One of the teams that could express a strong interest in acquiring Porzingis from the Mavericks this season is the Miami Heat. In a recent article, Brendan Purdue of Fansided'sSir Charles In Charge named the Heat as one of the perfect landing spots for "The Unicorn" before the 2021 trade deadline.
Porzingis may have gone through plenty of ups and downs in the past few years, but when healthy, he could allow the Heat to form their own "Big Three" with Jimmy Butler and Bam Adebayo.
Heat Could Add Another Two-Way Player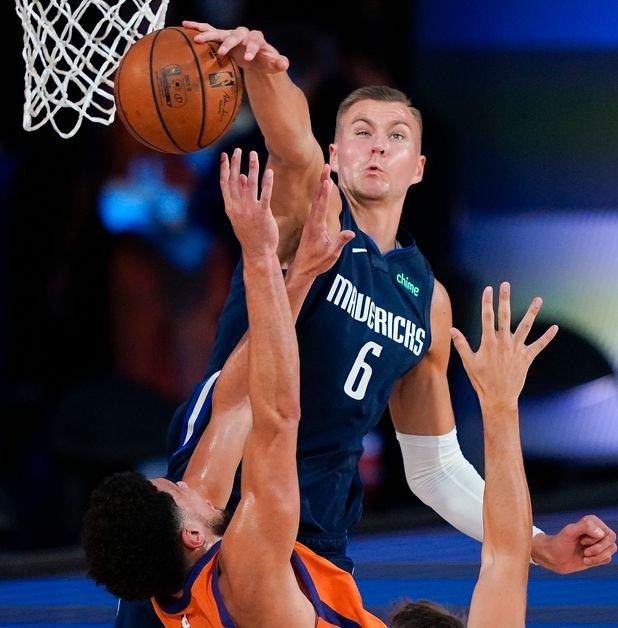 Porzingis could be an intriguing addition to the Heat. His arrival in South Beach could tremendously improve their performance on both ends of the floor. He would give them a very reliable third scoring option behind Butler and Adebayo, as well as a great rebounder, shot-blocker, and floor-spacer. This season, the 25-year-old big man is averaging 20.2 points, 8.4 rebounds, and 1.6 blocks while shooting 46.9 percent from the field and 34.9 percent from beyond the arc, per ESPN.
"A Bam Adebayo and Porzingis pick-and-roll could be a scary combination," Purdue wrote. "Porzingis would open the floor allowing for Jimmy Butler, Bam Adebayo, and Miami's shooters to operate."
Article continues below advertisement
Kristaps Porzingis Would Love To Play For Heat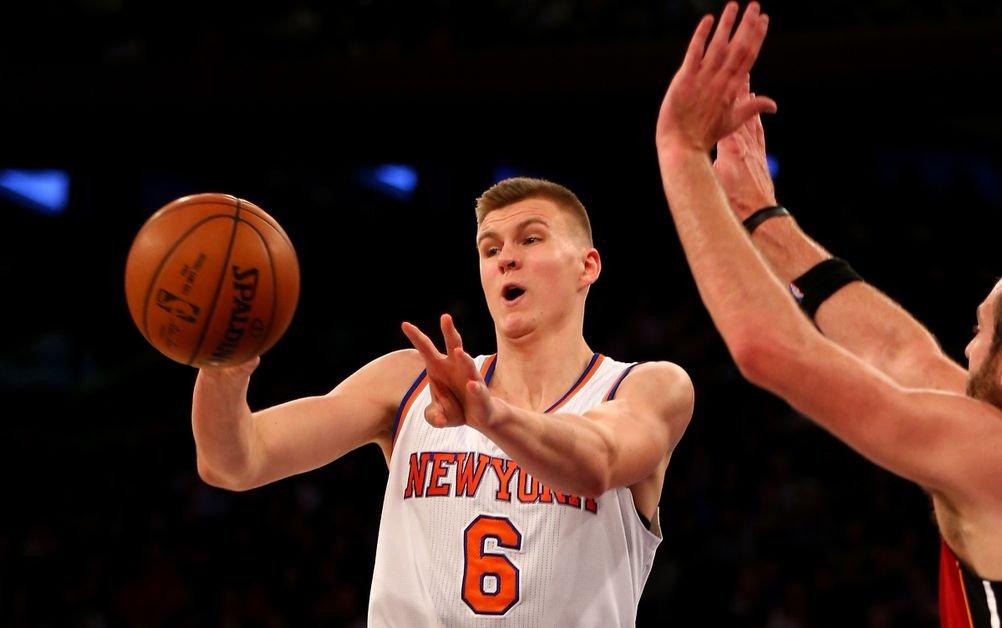 Porzingis has yet to officially demand a trade from the Mavericks, but he will likely love the idea of teaming up with Butler and Adebayo in South Beach. Porzingis has long been rumored to be interested in playing for the Heat. Before he was officially traded to the Mavericks in 2019, Marc Stein of The New York Times revealed that the Heat were on Porzingis' "wish list of trade destinations."
Compared to the Mavericks, the Heat have a better chance of reaching the Finals and winning a championship, especially if they successfully acquire Porzingis before the deadline.
Potential Trade Package For Kristaps Porzingis
The Heat are one of the teams that are in a strong position to engage in a blockbuster deal before the 2021 trade deadline. Though most of their first-round picks are already owned by other teams, they have an interesting collection of young and promising talents on their roster. With his health issues and lucrative contract, the Heat might not have to pay a king's ransom to bring Porzingis to South Beach.
According to Purdue, a trade package that includes Goran Dragic, Kendrick Nunn, and some picks may be enough to convince the Mavericks to send the former fourth overall pick to Miami this season.