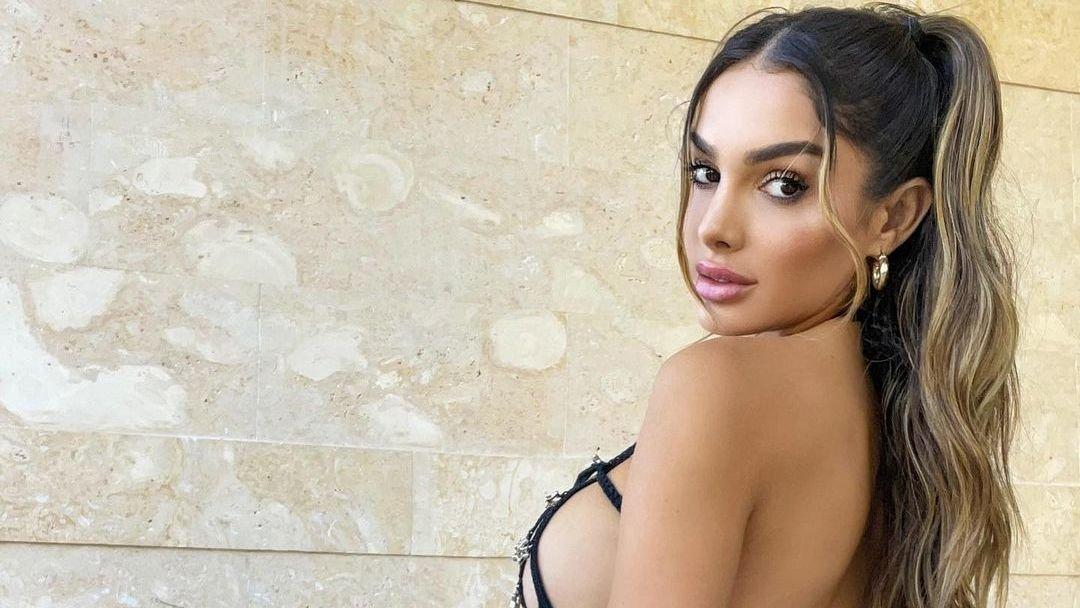 Lyna Perez Rocks Five Different Sexy Looks In Steamy Instagram Video
Buxom bombshell Lyna Perez tantalized her 6.4 million Instagram followers with her latest share -- a steamy video in which she showcased her curvaceous figure in five different ensembles. All the outfits had very different vibes, yet they all looked stunning on her body.
She started out the video in a daring mint green crop top. The garment had a silver zipper extending all the way from the neckline to the hem, revealing a serious amount of cleavage. The fabric clung to her torso before ending just above her belly button, leaving plenty of her toned stomach on display. She paired the garment with tiny Daisy Dukes and a structured pink handbag.
Article continues below advertisement
Green Goddess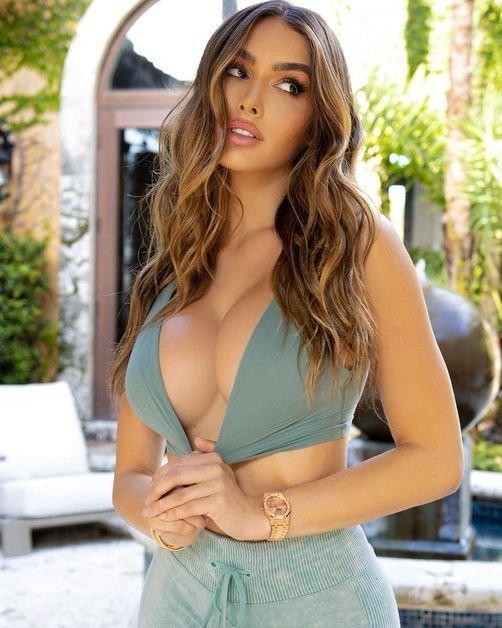 Lyna then switched things up for a more casual activewear set, pairing textured lilac leggings with a crop top that could barely contain her ample assets.
Her long locks were pulled back in a high ponytail, although she left hair out on either side to frame her face. She accessorized the look with a pair of gold. hoops, and she held a dumbbell in one hand as she posed in what appeared to be a garage gym setup with a treadmill visible in the background.
Dangerous Curves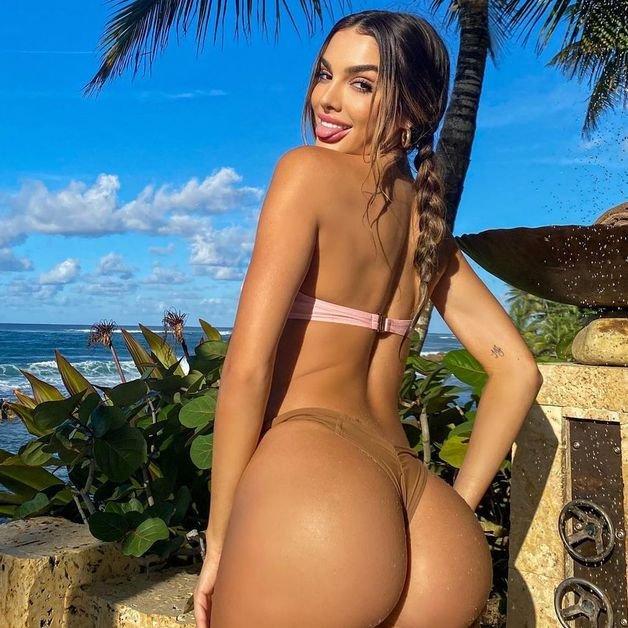 Next, Lyna switched things up with one of her staple looks — a scandalously skimpy bikini. She made a major style statement in a simple string bikini in a vibrant orange hue. A yellow sarong was tied low on her hips, and she perched outside as she showcased her figure in the look.
The fourth outfit was a simple, yet elegant ensemble, and she highlighted her hourglass curves in a white dress crafted from a silky fabric. The garment had a cowl neckline that showed off a hint of cleavage, and thin spaghetti straps which extended over her shoulders.
Article continues below advertisement
Simple, Yet Sexy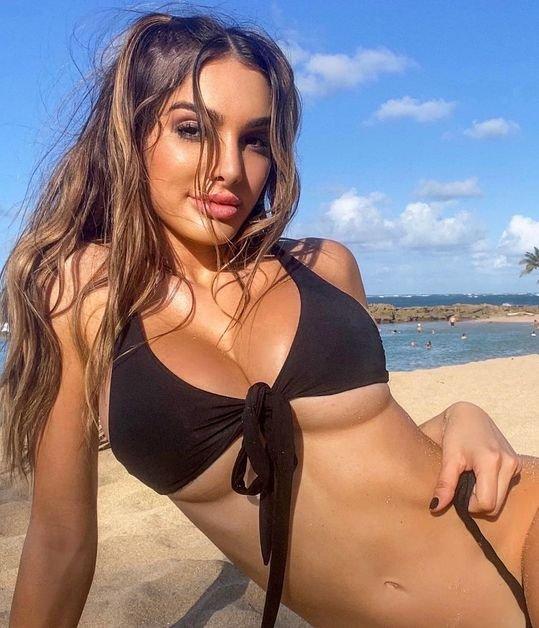 The fifth and final look in the video was another casual ensemble. Lyna rocked a pair of pale gray leggings that clung to every inch of her toned physique, and she paired them with a simple white crop top with a silver rabbit outline on the chest. She had a metallic silver bag slung over one forearm as she strutted toward the camera. Her hair was styled in two high pigtails, a few strands still remaining loose to frame her features.
She paired the clip with a caption asking her followers which of the ensembles they preferred.
Lady In Lilac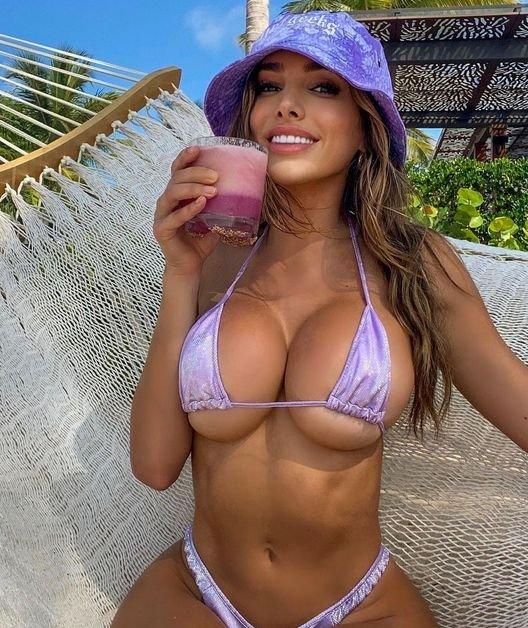 The video racked up over 63,900 likes within just four hours of going live, as well as 1,437 comments from her eager audience.
"3 is the most perfect look I think," one fan commented, loving the bold orange bikini.
"All of them. Any of them. Or nothing at all," another flirtatiously chimed in.
A few days ago, as The Inquisitr reported, Lyna shared a snap in which she rocked a minuscule black bikini. Fans who love seeing her figure in motion will also appreciate the many clips she films promoting Bang Energy, whose Instagram page she has tagged in her Instagram bio.