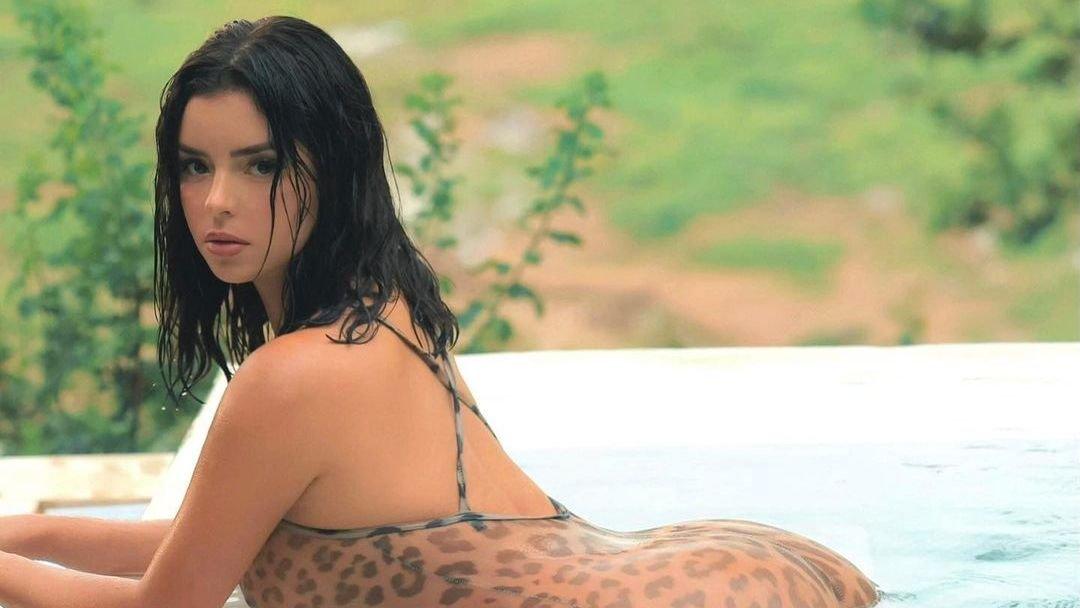 Demi Rose Flaunts Her Buxom Curves In A Flirty Mini Dress
Brunette bombshell Demi Rose tantalized her 16.1 million Instagram followers with her latest share, a smoking-hot snap taken while she was abroad in Ibiza, Spain, as the geotag indicated. Demi has shared many photos captured in the exotic destination lately, and appeared to have taken an extended vacation there.
In her latest share, she spent a bit of time in the kitchen. She perched atop a pale blue tiled countertop, with gingham-print tiles visible on the wall behind her. This added a charming cottage vibe to the space.
Article continues below advertisement
Pretty In Pink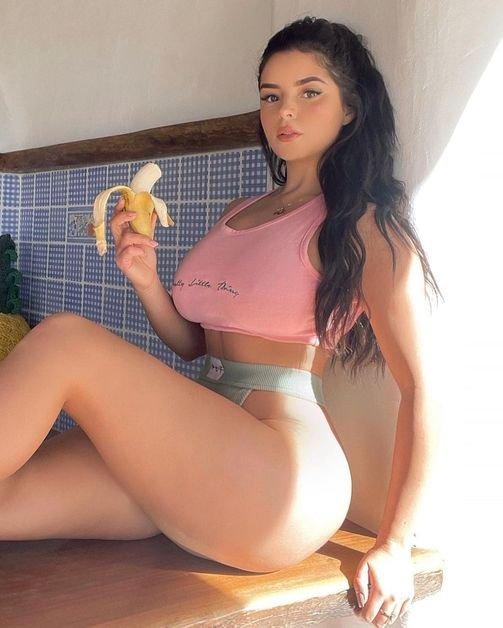 The regular tiles were complemented by wider accent tiles that incorporated the same print in the background, but featured illustrated fruits for a whimsical feel.
A few additional accessories and decor items were visible on the countertop, including a vase, a white coffee cup on a saucer, and a cutting board with a piece of fruit on it. Demi held a vibrant red kettle in one hand and appeared to be pouring some tea or coffee for herself while she showcased her curves in a daring ensemble.
Flirty In Floral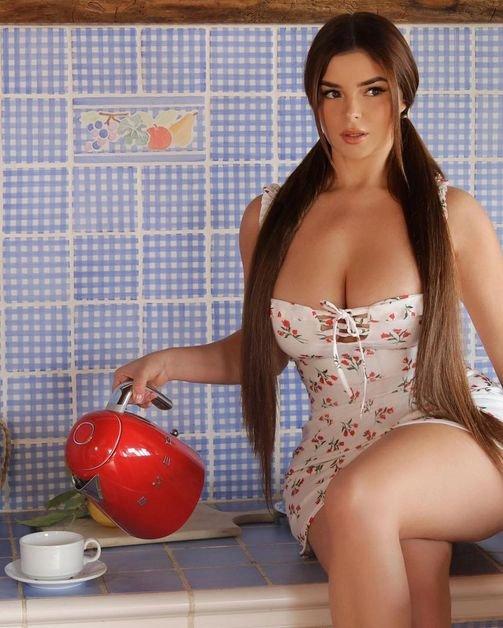 The outfit she wore was from the brand PrettyLittleThing, a label she has rocked on her Instagram page many times before. As she often does, she tagged the company's page in her post.
The dress featured a patterned fabric with a white background and delicate red blossoms paired with green leaves and stems sprinkled across the garment. The look had a straight neckline that stretched across her chest, showing off a serious amount of cleavage. A lace-up detail at the front made the ensemble even more daring.
Article continues below advertisement
Luscious In Lemon Yellow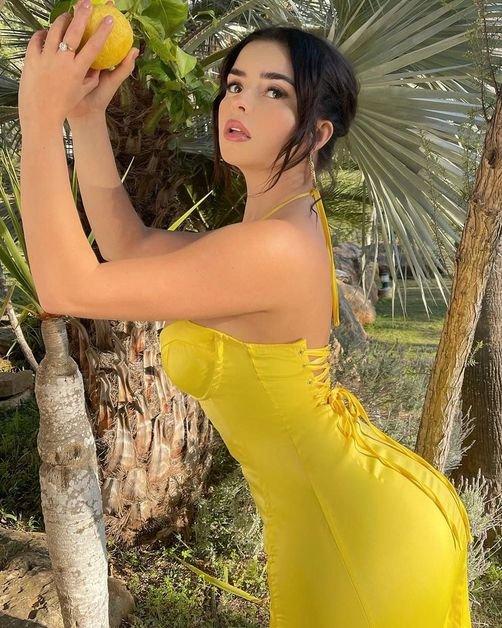 Thin straps with a slightly ruffled embellishment stretched over her shoulders, leaving her chest and arms bare, and the piece had a body-hugging silhouette. The look nipped in at her slim waist before stretching out over her shapely hips, accentuating her hourglass curves to perfection.
She crossed her legs as she perched atop the counter, looking stunning in the outfit.
Demi's long brunette locks were parted just slightly off-center before being pulled into two sleek low pigtails, the silky tresses cascading down her chest and draping over her thigh.
Masquerade Beauty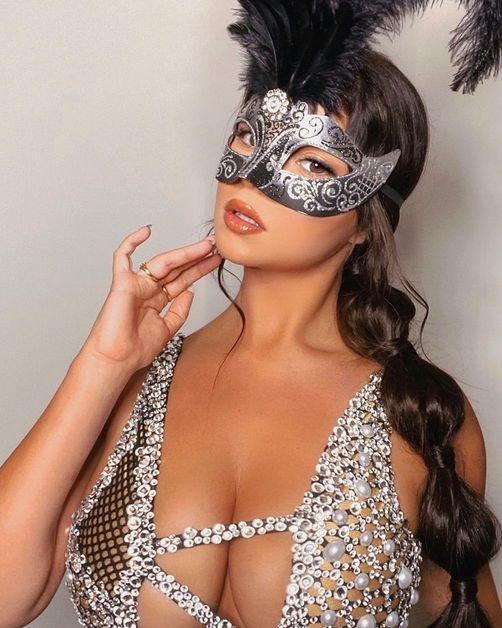 She kept her gaze focused on something in the distance as she posed, her lips slightly parted in a sultry expression. Her fans couldn't get enough of the share, and the post racked up over 244,600 likes within just six hours of going live.
"In love with your style! You look amazing as always," one fan wrote.
"That kitchen was changed forever. Demi makes it better," another chimed in, followed by a trio of heart-eyes emoji.
Whether she's in a skimpy mini dress or minuscule swimwear, Demi loves to tantalize her audience by showing off her curvaceous figure.