Eddie Murphy & Arsenio Hall Were 'Forced' To Hire White Actor For 'Coming To America'
Eddie Murphy and Arsenio Hall said during an interview with Jimmy Kimmel on Jimmy Kimmel Live! that they were forced to hire Louie Anderson by the heads of production for their 1988 hit Coming to America.
The comedians appeared on the late-night talk series to promote the sequel to the film titled Coming 2 America.
The New York Post reported the two actors and longtime friends admitted that there were no white actors in the film before Anderson.
Hall admitted that he "loved" Louie, but said they were urged to cast him in the film.
"We were forced to put in a white person," the actor and former talk show host claimed.
Article continues below advertisement
Murphy Said The Studio Claimed There Had To Be A White Person In The Film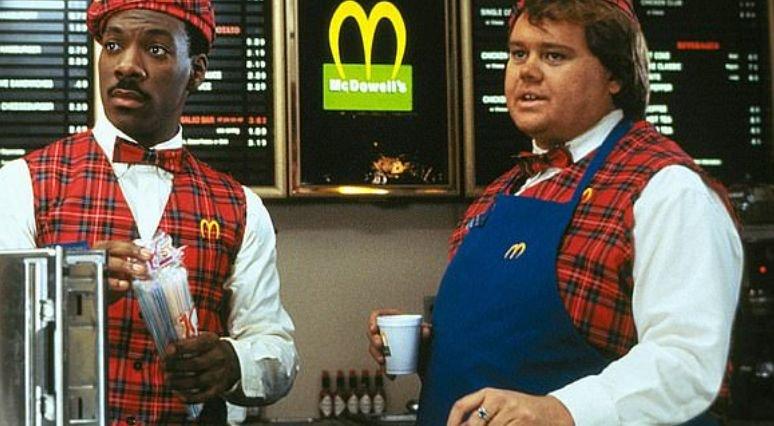 Murphy concurred with his co-star.
"[The studio was] like, 'There has to be a white person in the movie.' I was like, 'What?' So who was the funniest white guy around? We knew Louie was cool, so that's how Louie got in the movie," he explained.
In the film, Anderson played Maurice, an employee at the fast-food restaurant named McDowell's who works alongside Murphy's character Akeem. He will play the same character in the film's sequel, which will debut on March 5 on Amazon Prime.
Hall Said The Studio Gave Him A List Of Three White Actors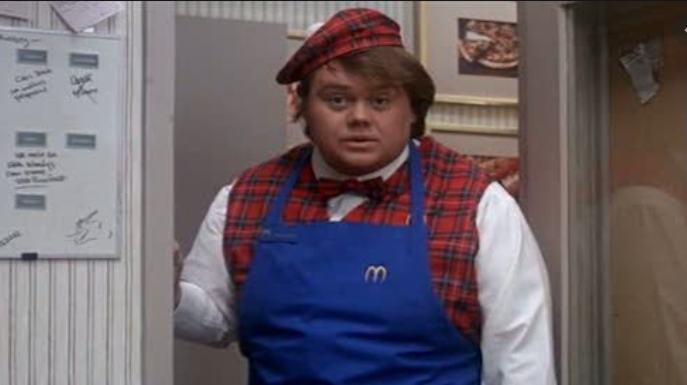 Hall claimed the studio provided him a list of three white actors and asked him who he would like to work with.
"I had a list. They gave me a list with three white guys. They said, 'Who would you rather work with?' I said Louie," he revealed to Kimmel.
That's not to say that Anderson did not do a little work on his own to get the role.
He admitted on the radio show "Sway in the Morning" that he saw Murphy and his friends at a restaurant and footed the tab for their bill.
He said, "Don't tell him 'til after I leave. I'm not doing it to be a big shot. I'm doing it because I'm from the Midwest and that's how we would do [it]."
Article continues below advertisement
Anderson Helped His Chances By Buying Dinner For Murphy & Crew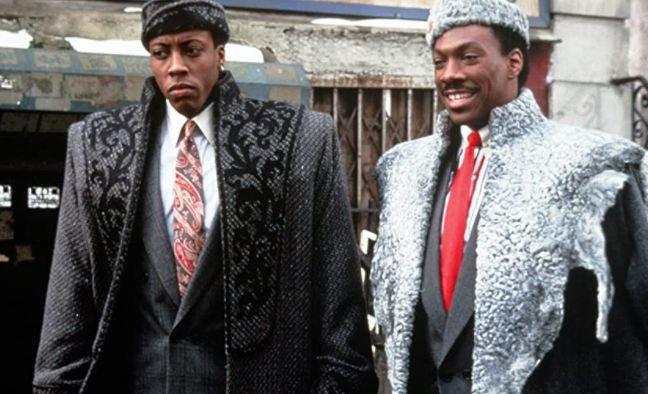 He claimed that the next morning he received a call from Murphy.
After the comedian claimed that no one had ever bought him anything, he told him about the role in the film.
Anderson said, "That's life, isn't it? It was the best $660 I ever spent."
As for the other two actors who were being considered for the role? Hall did not divulge to Kimmel their names.
The romantic comedy film was directed by John Landis and based on a story originally created by Eddie Murphy,
The Premise of 'Coming 2 America'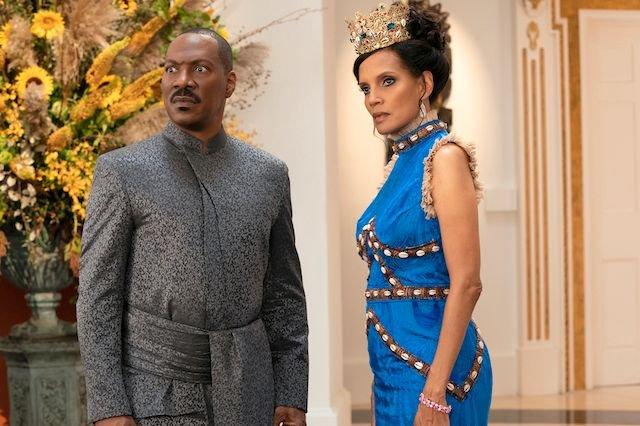 The African monarch Akeem learns he has a long-lost son in the United States and must return to America to meet this unexpected heir and build a relationship with his son reported IMDB.
Starring in the sequel will be Murphy as Akeem, Clarence, and Saul. Hall plays Semmi, Morris, and Reverend Brown.
Shari Headley reprises her role as Lisa. Wesley Snipes is General Izzi. Garcelle Beauvais plays the Rose Bearer Priestess, James Earl Jones will again portray King Jaffe Joffer. John Amos also reprises his role as restauranter Cleo McDowell. Jermaine Fowler plays Lavelle Junson and Leslie Jones, his mother Mary Junson.