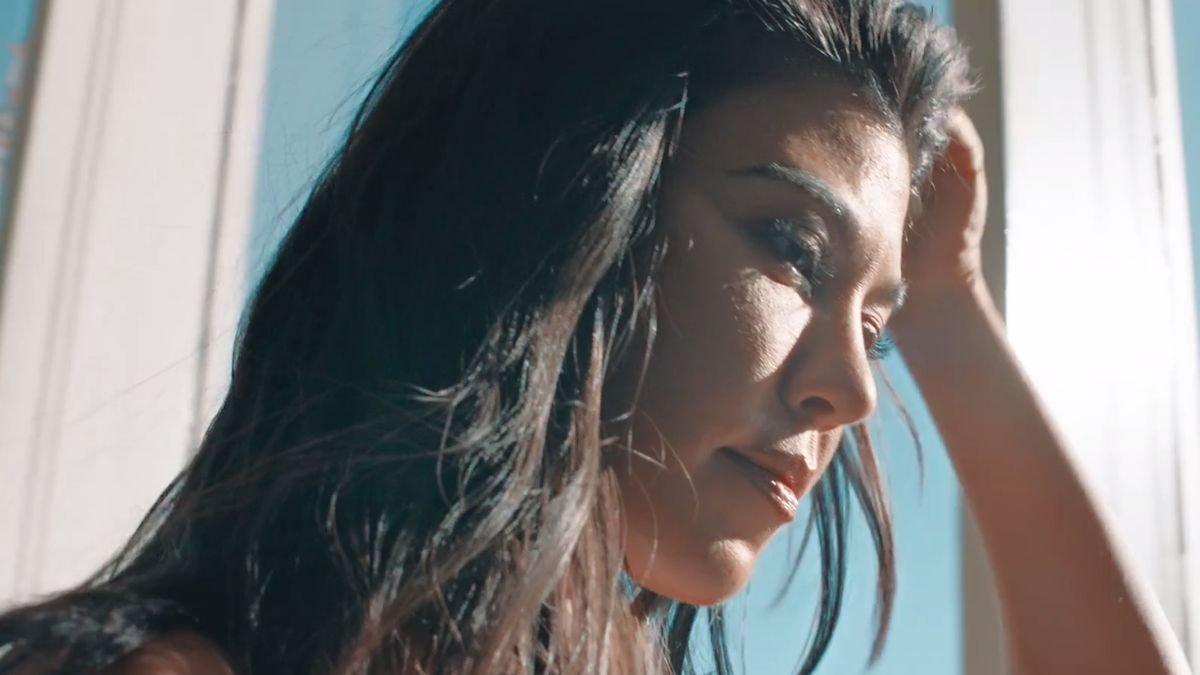 Kourtney Kardashian Sizzles In Vintage Lingerie For Virtual Fashion Show
Kourtney Kardashian showed off her curves in a vintage lingerie set from Dolce & Gabbana. The star posed for the brand's virtual fashion show, which she tagged as the next chapter for Dolce & Gabbana. The nostalgic pieces came from the late 1990s and early 2000s.
The sexy retro look thrilled the Keeping Up With The Kardashians star's 112 million Instagram followers. She shared a variety of images of herself posing in the skimpy black set, which can be seen here and here.
Article continues below advertisement
Kourtney Strikes A Seductive Pose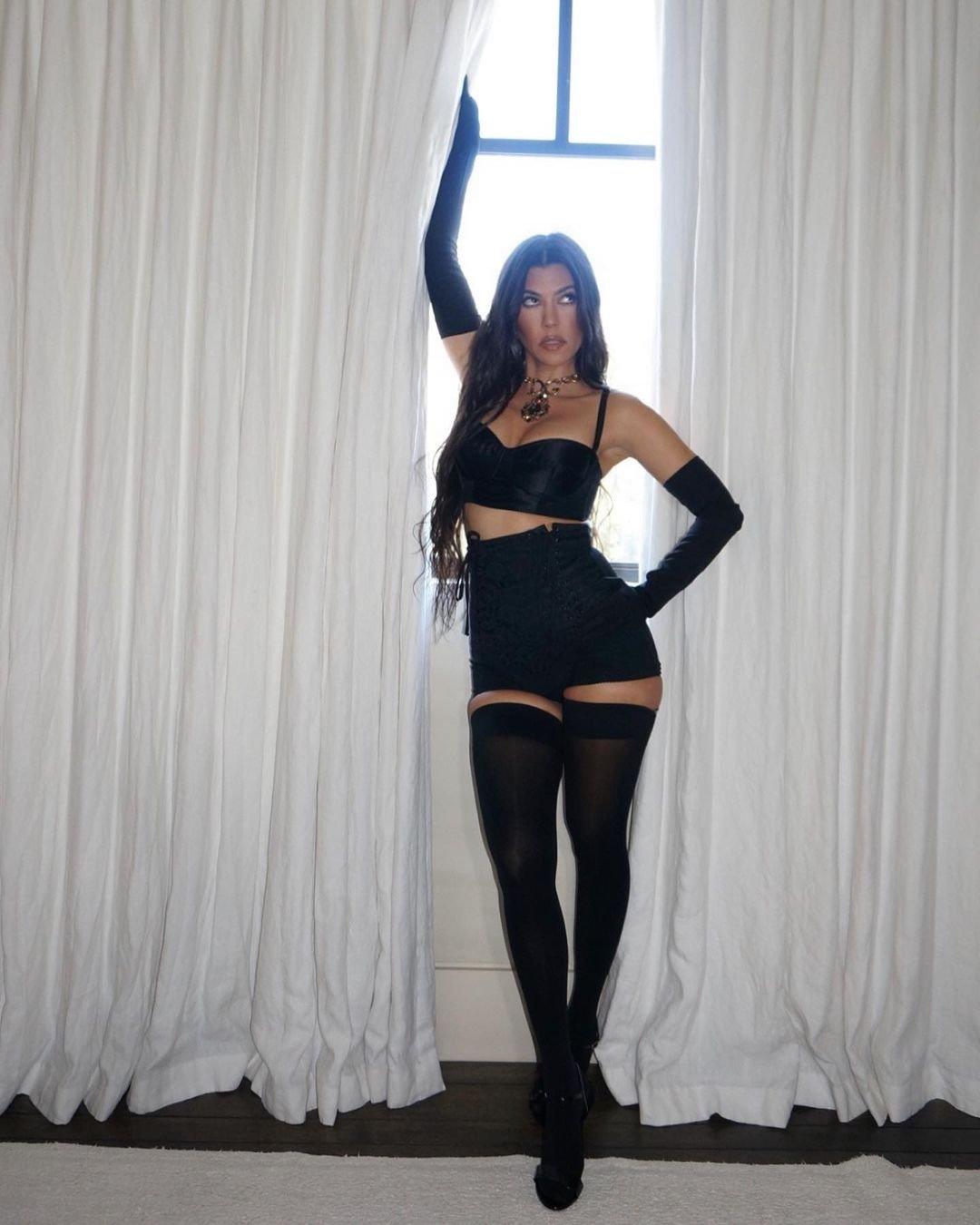 Kourtney stood next to a bright window with floor-length white curtains for her first photo. They were slightly open in the center, framing her in the shot.
The model wore a black pushup bra, which showcased her rounded breasts over the neckline. She paired it with a high-waisted skirt that had ruching on one side. Black, thigh-high stockings and matching opera-length gloves completed the sexy vintage set.
Kourtney wore an intricate gold statement necklace that rested above her cleavage and shiny black high-heels for accessories.
Kourtney Looks Sexy Lounging In Front Of A Fire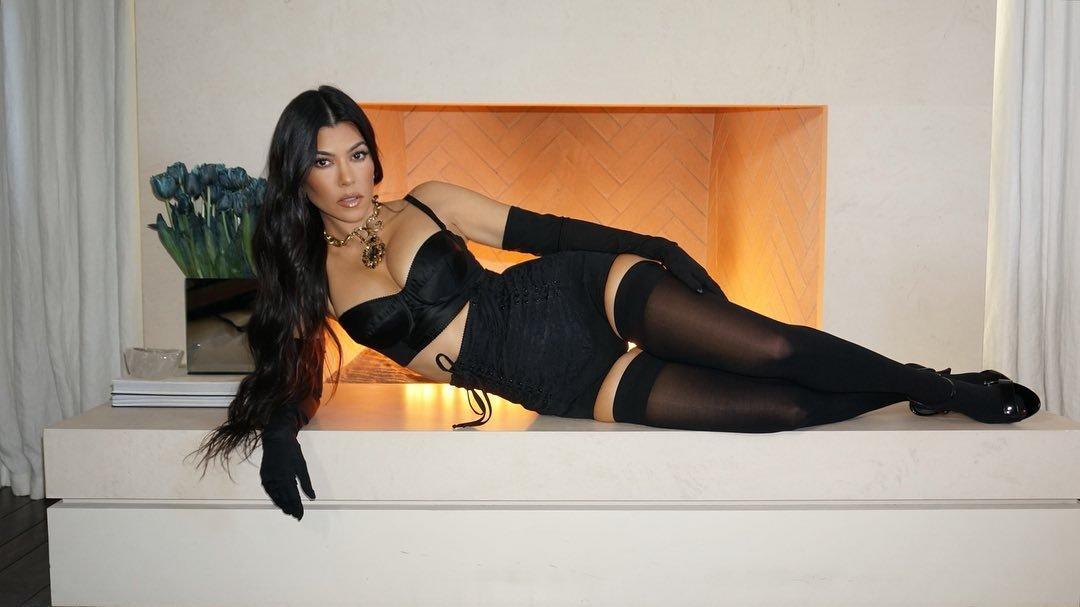 The post she shared featured Kourtney striking a sexy pose atop a white fireplace, which contrasted nicely with her raven outfit. Her long dark locks cascaded in waves over one shoulder, and she had a sexy look in her eyes. Posing with her shiny, full lips slightly open, Kourtney looked fierce.
Her sister, Kim Kardashian, commented, sharing a row of flames, indicating that the beauty mogul thought her older sister looked hot positioned in front of the gently glowing fire, which added depth to the photo.
Article continues below advertisement
Kourtney Gets Flirty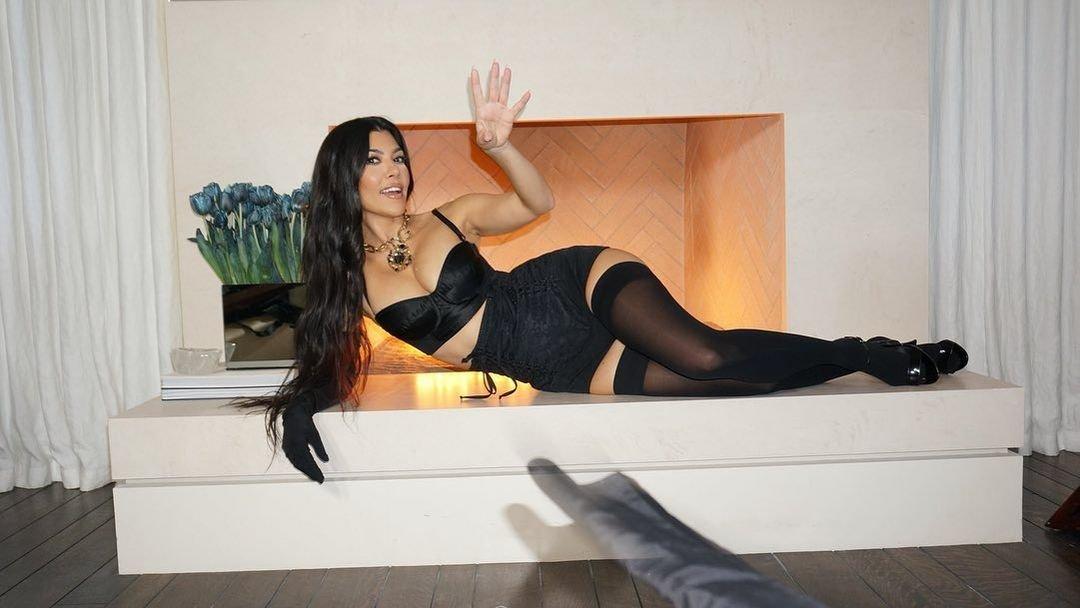 For the second image, Kourtney had a big smile on her face, and she threw one of her long gloves at the camera. The accessory was just a blur toward the bottom of the photo, and the still captured her in mid-throw with her fingers spread apart. The pose revealed Kourtney's toned arm, nipped-in waist, and curvy hips.
Fans appeared to love it, too. At least 592,000 expressed their appreciating by hitting the like button. More than 2,700 also left a positive comment.
Fans Praise Kourtney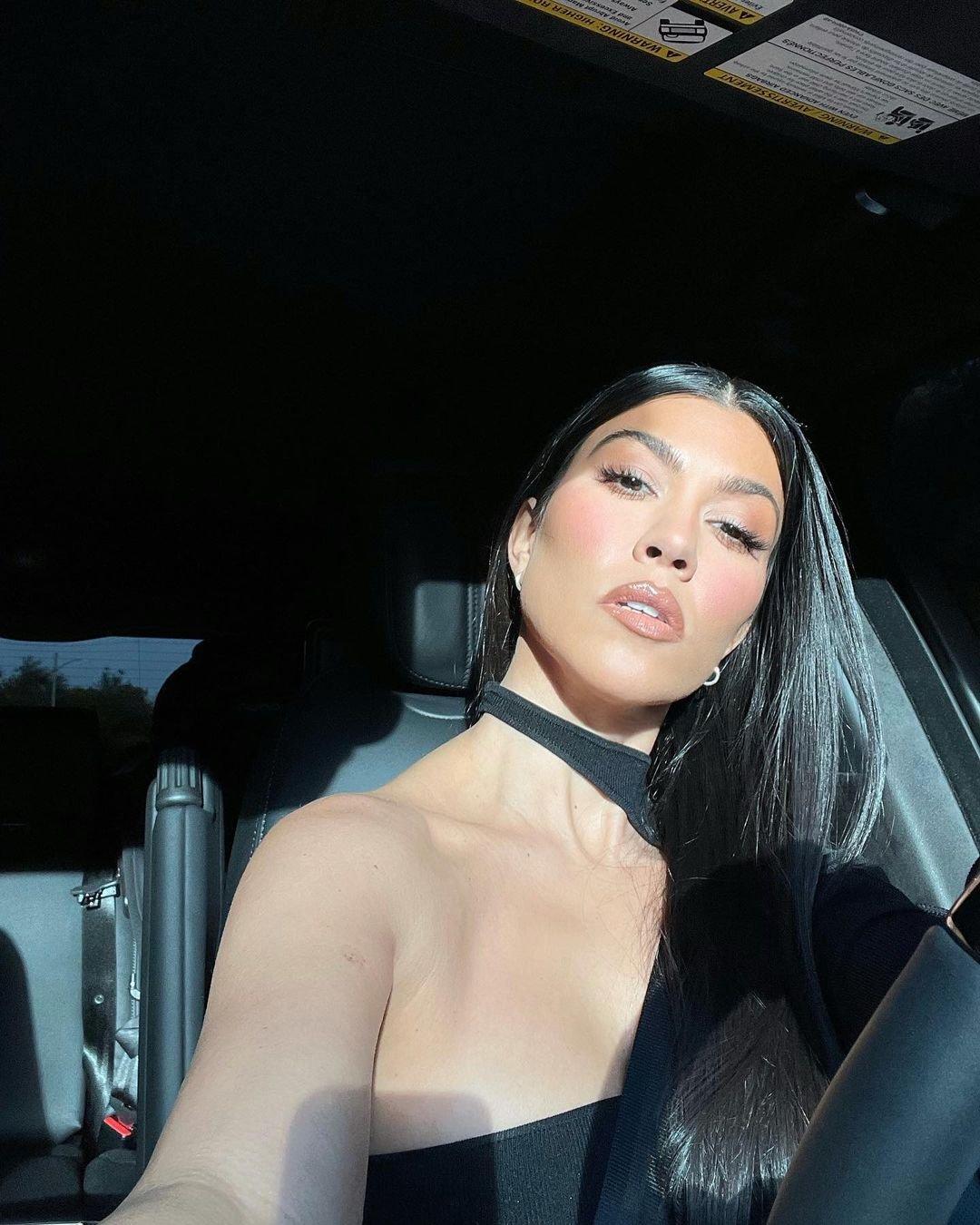 "Yas, queen! OMG, I am in love with this, Kourt," enthused one fan who added hearts and flames to complete the comment.
"Wow! You are gorgeous and perfect. This is a stunning outfit on you. Everything is amazing," a second follower gushed, adding red heart-eye emoji.
"Whoa! Queen! You are a goddess on earth, Kourtney. Truly the hottest sister," declared a third Instagram user, including red lips and hearts.
"You are Charlie's favorite Angel in this one, Kourt. A true boss babe," a fourth follower wrote.