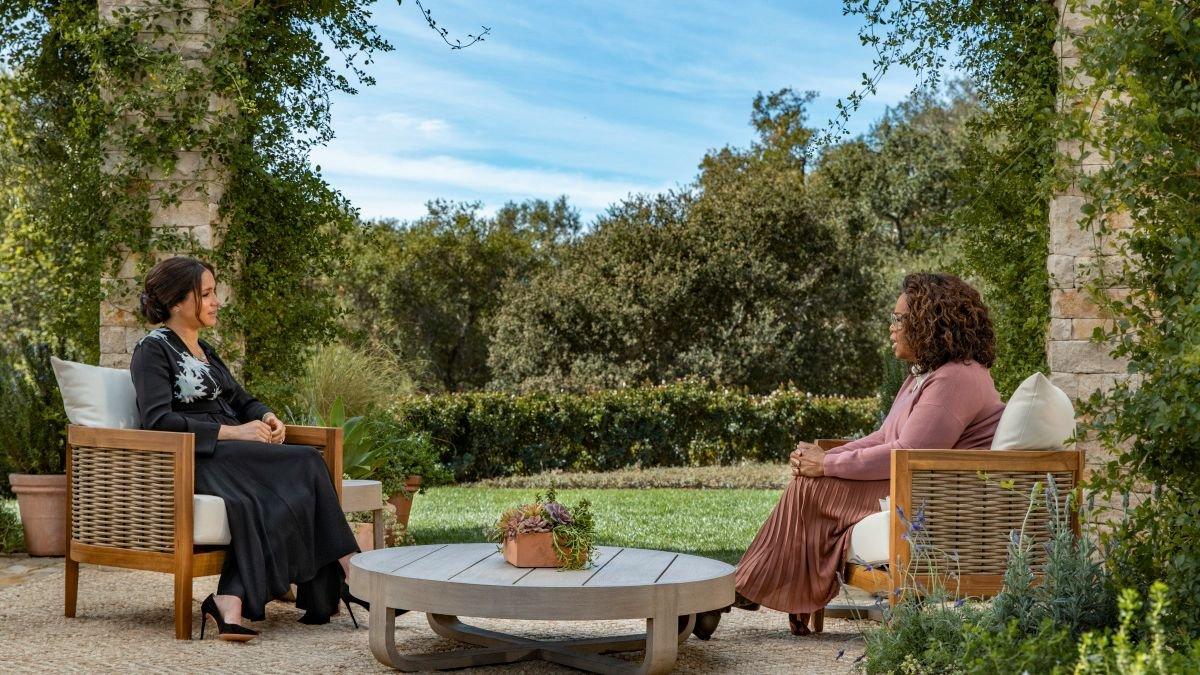 Meghan Markle Wore Princess Diana's Bracelet During Oprah Winfrey Interview
Meghan Markle wore a bracelet belonging to her late mother-in-law Princess Diana in a new interview. She and Oprah Winfrey will discuss Meghan's life as a member of the royal family in Oprah With Meghan and Harry: A CBS Primetime Special.
People Magazine reported that the Duchess of Sussex wore a bracelet that her husband, Harry, used to craft her stunning engagement ring. The jewelry belonged to Harry's late mother, Princess Diana.
When Prince Harry designed Meghan's ring, he used two stones from the bracelet to anchor its center stone. Harry added these to create Meghan's breathtaking trio of diamonds.
Article continues below advertisement
The Jewelry Has A Special Meaning To The Couple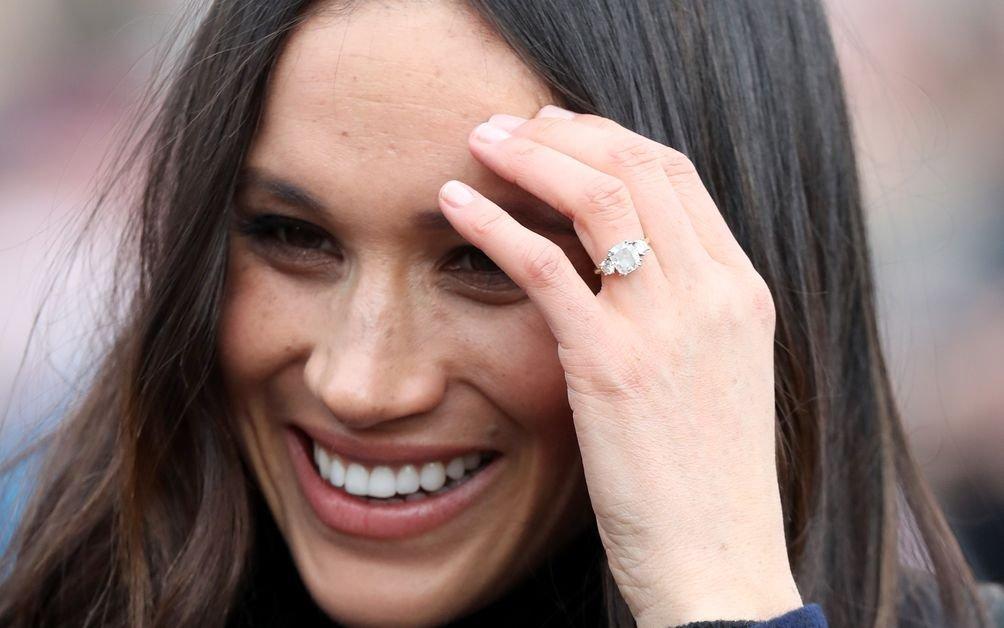 Bride's Magazine reported that a center stone, sourced from Botswana, was surrounded by two round diamonds under just one carat each. These side stones once belonged to the late Princess of Wales. These are set on a gold band and made by royal jeweler Cleave and Company.
Meghan redesigned her ring in 2019. The diamonds were reset into a new gold band with micro diamonds.
People Magazine reported that for the interview, the duchess wore earrings by the Canadian brand Birks, a necklace by British designer Pippa Small and an Armani dress decorated with a lotus flower.
Is Meghan Trying To Convey A Message With Her Lotus Flower Dress?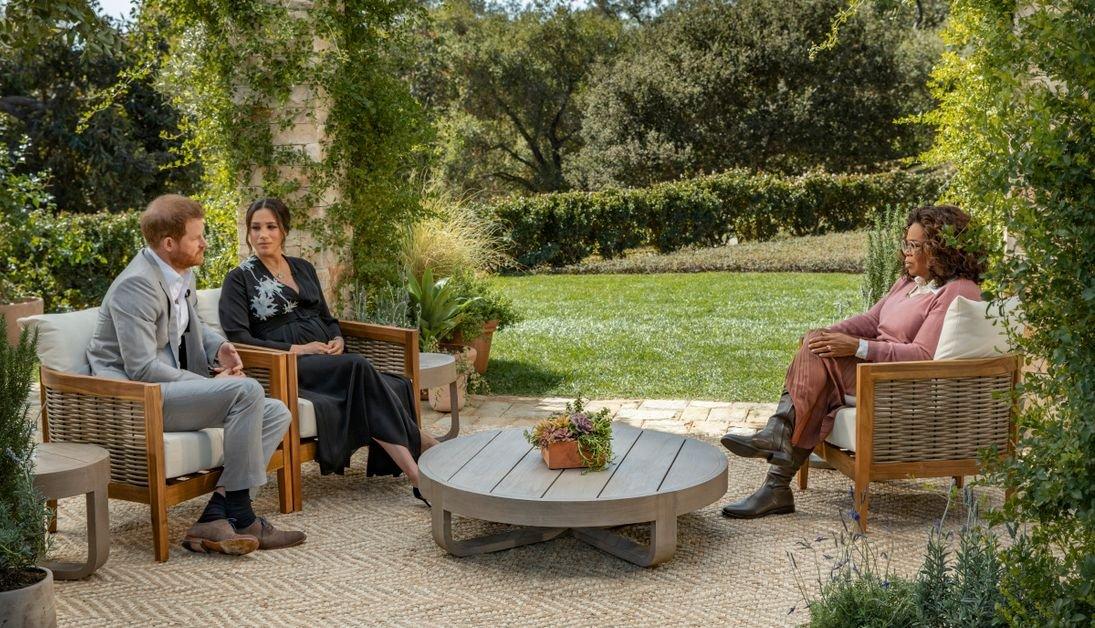 "The lotus flower's daily resurrection is certainly interesting and surely symbolic of revival. (This makes it the perfect gift for anyone recovering from injury or a traumatic experience.) But the flower also has a fascinating will to live. A lotus seed can withstand thousands of years without water, able to germinate over two centuries later," reported a story by Town & Country.
"With such refusal to accept defeat, it's almost impossible not to associate this flower with unwavering faith. Although cultures have largely dubbed the lotus as a spiritual figurehead, it is most emblematic of our faith. It is particularly what the Buddhist proverb aims to edify; living life with unwavering faith, as the lotus does, ensures the most beautiful revivals," explained the publication.
Article continues below advertisement
This Is The Second Formal Interview The Couple Has Given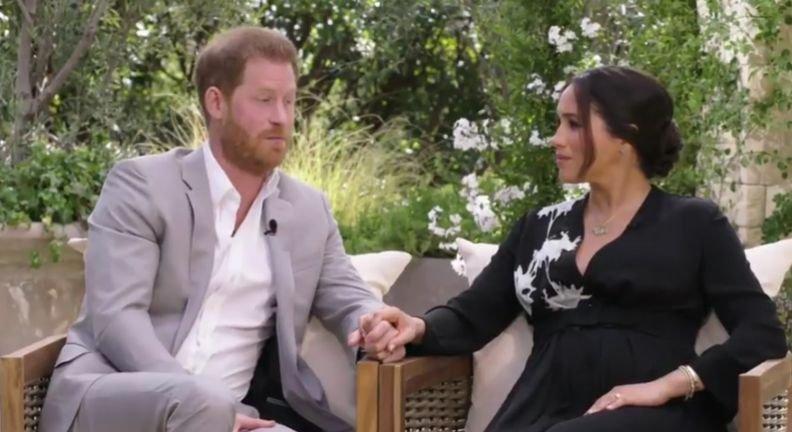 This interview is only the second time both Meghan and Harry have sat down with a reporter since their 2017 engagement.
Oprah, Harry, and Meghan will partake in an intimate conversation that will air Sunday, March 7, at 8:00 p.m. EST. It will reportedly be "no holds barred," and Oprah will be allowed to ask the couple what she likes.
Oprah will first speak with Meghan, the Duchess of Sussex, in a wide-ranging interview that will cover everything from stepping into life as part of the royal family to marriage and motherhood.
'My Biggest Concern Was History Repeating Itself'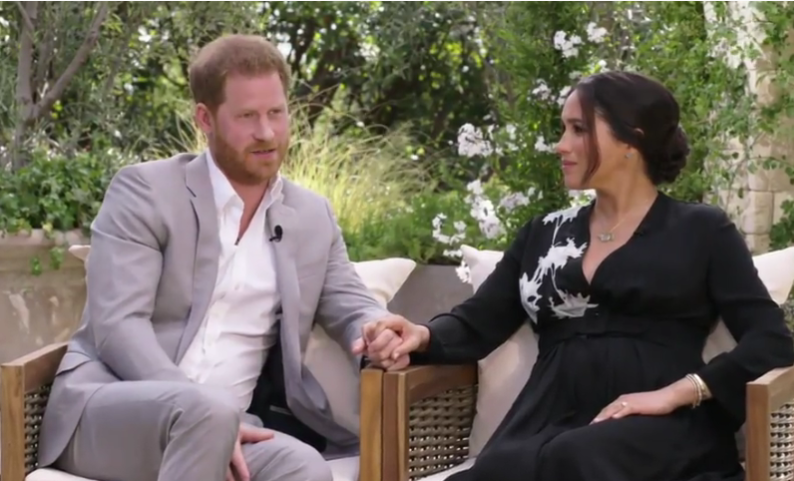 The women will also discuss Meghan's philanthropic work and how she handles life under intense public pressure.
Harry will then join the two women, and the couple will speak about their move to the United States, which took place in March 2020, and their future hopes and dreams for their expanding family. Meghan and Harry announced they were expecting on February 14.
"My biggest concern was history repeating itself," said Harry in an interview clip. The couple is expecting their second child sometime this year. The couple has one son, Archie Harrison Mountbatten Windsor.