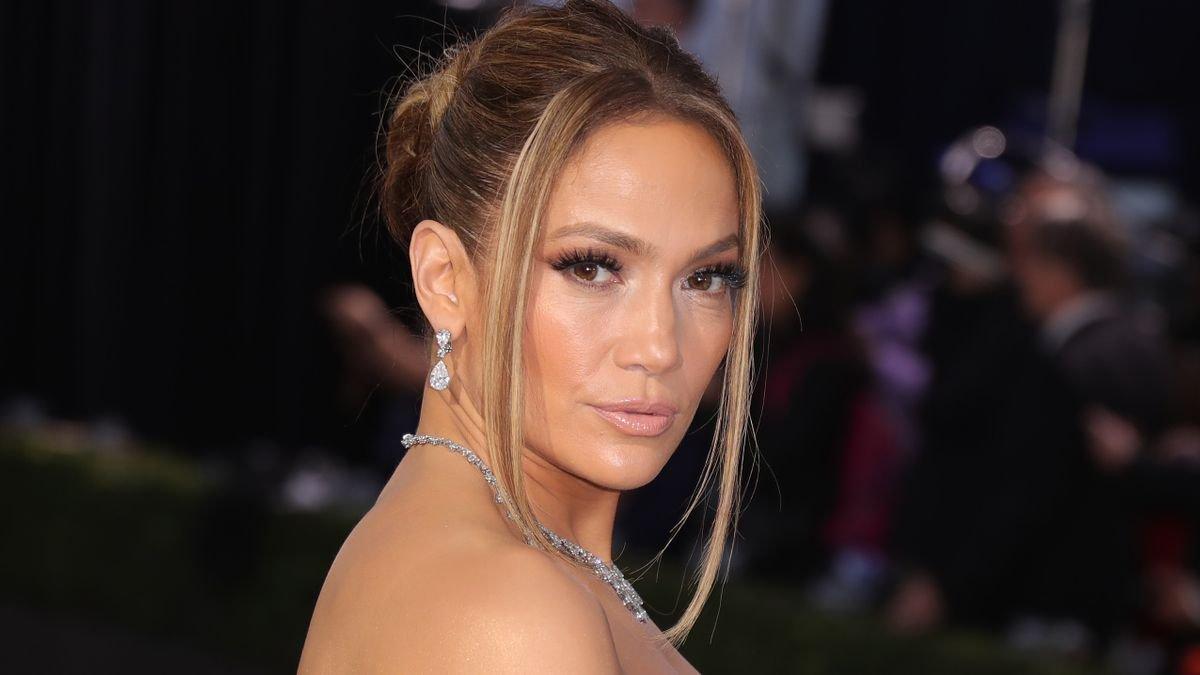 Jennifer Lopez Practices Self-Care In Swimsuit That Bares Sideboob And Booty
Jennifer Lopez encouraged her fans to focus on themselves by indulging in a little self-care over the weekend. However, their attention was solely on the 51-year-old singer after she uploaded a sexy swimsuit selfie to her Instagram account.
J.Lo kicked off her Sunday afternoon by being showered with effusive praise from her worshipful 144 million followers. The deluge came after the Hustlers actress expertly played the role of an IG model by getting down on the floor in front of a mirror and flaunting her bombshell figure. She didn't reveal where her pic was taken, but she's currently in the Dominican Republic filming the movie Shotgun Wedding.
Article continues below advertisement
Flashing Her Booty In The Name Of Beauty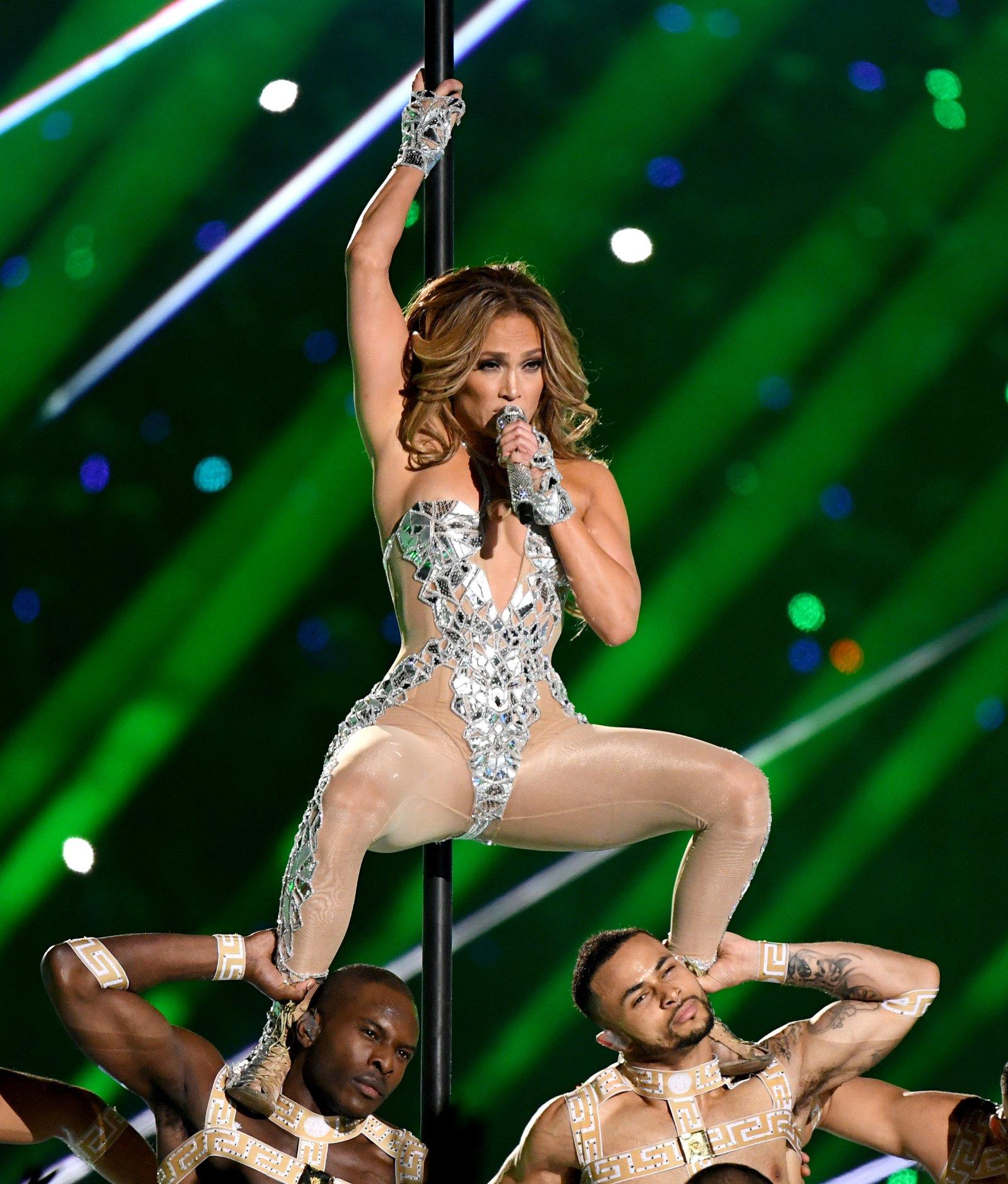 Jennifer used her social media showstopper to plug her skincare line by tagging the Instagram page for JLo Beauty. Her own youthful skin made for an effective advertisement, and there was plenty of it on display. She had on a white swimsuit with a thong back that didn't cover up much.
Even though she was posing with her side facing the mirror, Jenny from the Block was still showing off plenty of the rock-hard glutes that she's got. She emphasized her booty's round shape by arching her back to really make it pop out.
The Uncovered Curves Keep Coming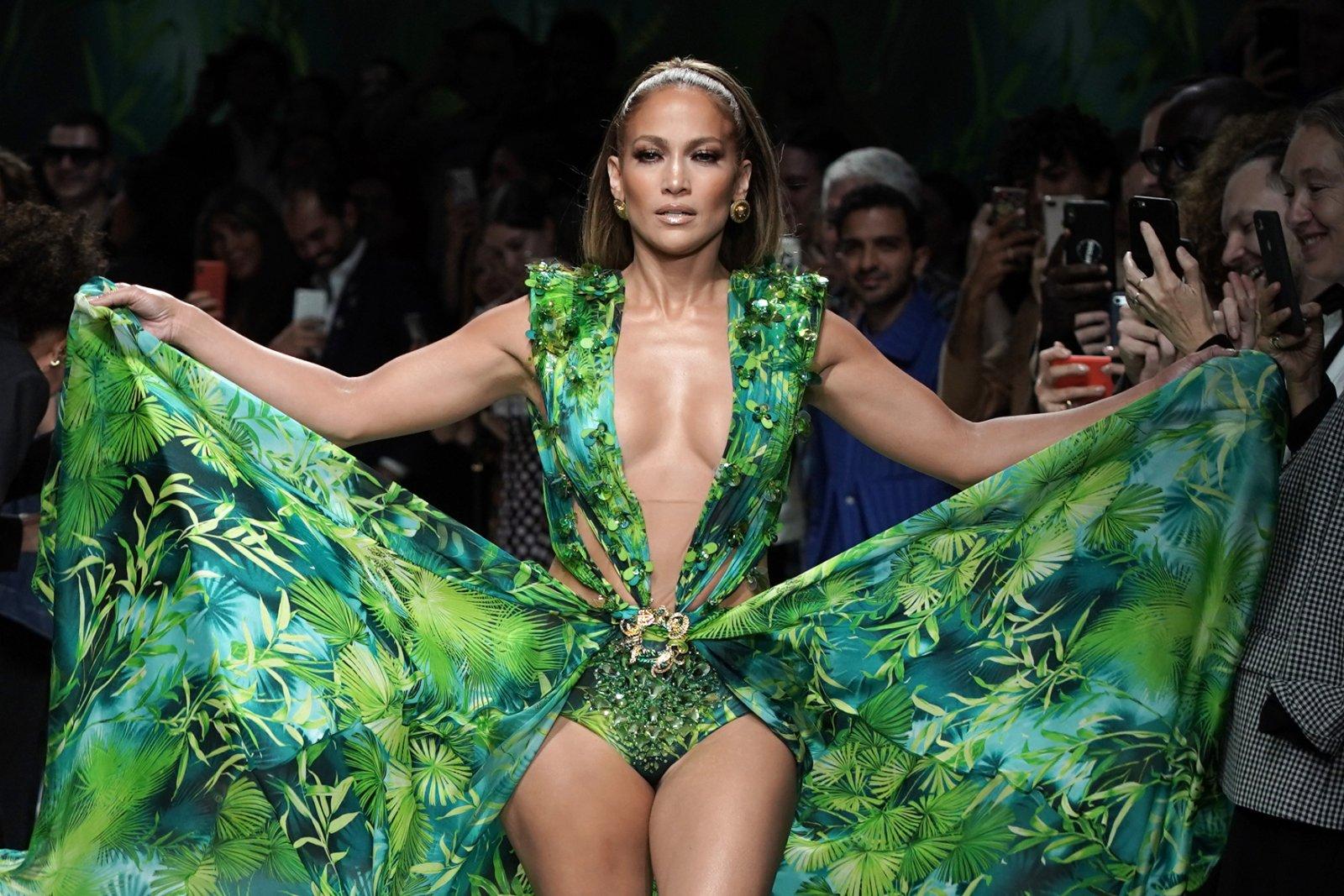 Jennifer's maillot was just as revealing above the waistline. It had a deep neckline that flattered her seemingly ageless cleavage by baring so much of it. The piece's arm openings extended far back on the sides, which exposed an eyeful of sideboob as well. The legs, meanwhile, were cut so high that only a thin band of fabric separated them from the arms.
The bathing suit featured a wide fabric belt around the waist. The addition helped hold the thong back up against Jennifer's body.
Article continues below advertisement
Looking Fit And Effortlessly Fabulous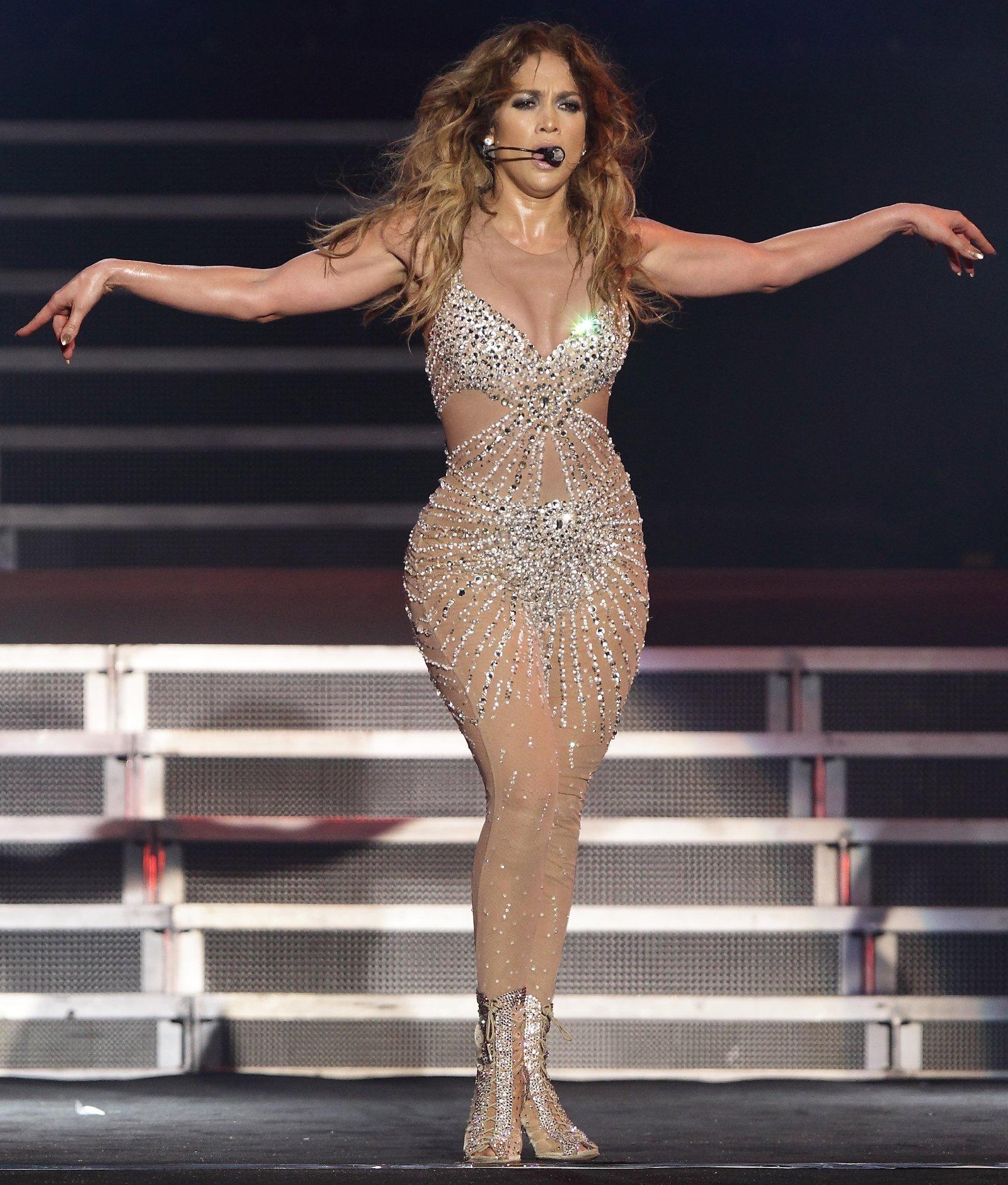 Jennifer added a little bling to her look by rocking a pair of oversize gold hoop earrings. Her hair was styled in a practical messy topknot.
She got down on her knees on the hardwood floor inside a bedroom. She sat back on her heels while thrusting her chest forward and her free arm back. Her pose highlighted her toned biceps and triceps, as well as her muscular thighs. Her body was proof that she practices what she preaches when it comes to self-care.
Her Fans' Love Don't Cost A Thing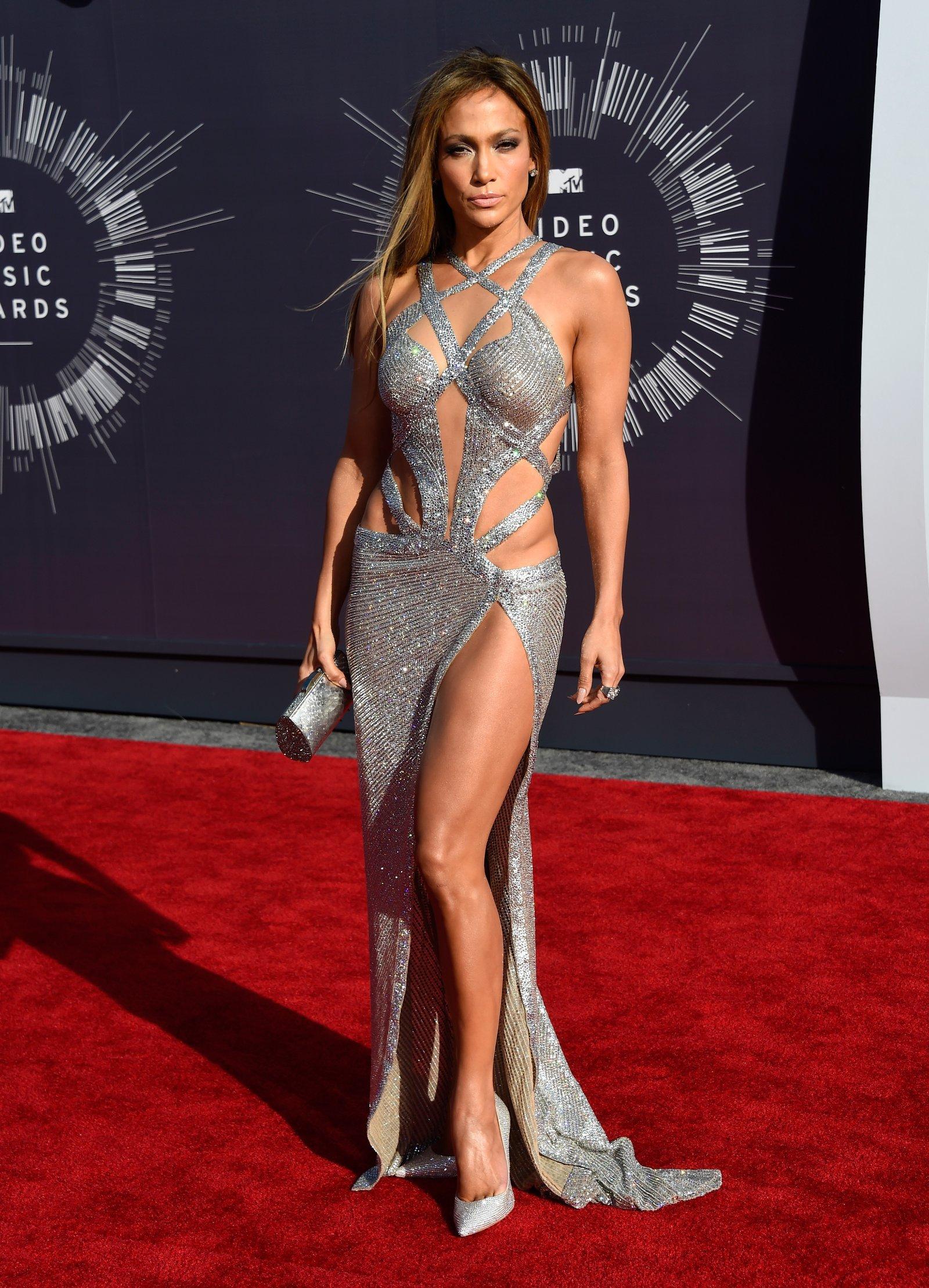 While speaking about her beauty brand, the "If You Had My Love" hitmaker said that she wants her fans to feel the love when using her products.
"Your daily beauty routine is an expression of love to yourself. And that's what JLO BEAUTY is about… self-love," she said.
Her IG followers proved that they are a loving bunch in the comments section of her Instagram post.
"I have no emotional structure for this body and this beauty," wrote one fan.
"You have discovered the fountain of youth. When will you share it with the rest of us?" another asked.
"You are breaking the internet!!!!" declared a third.