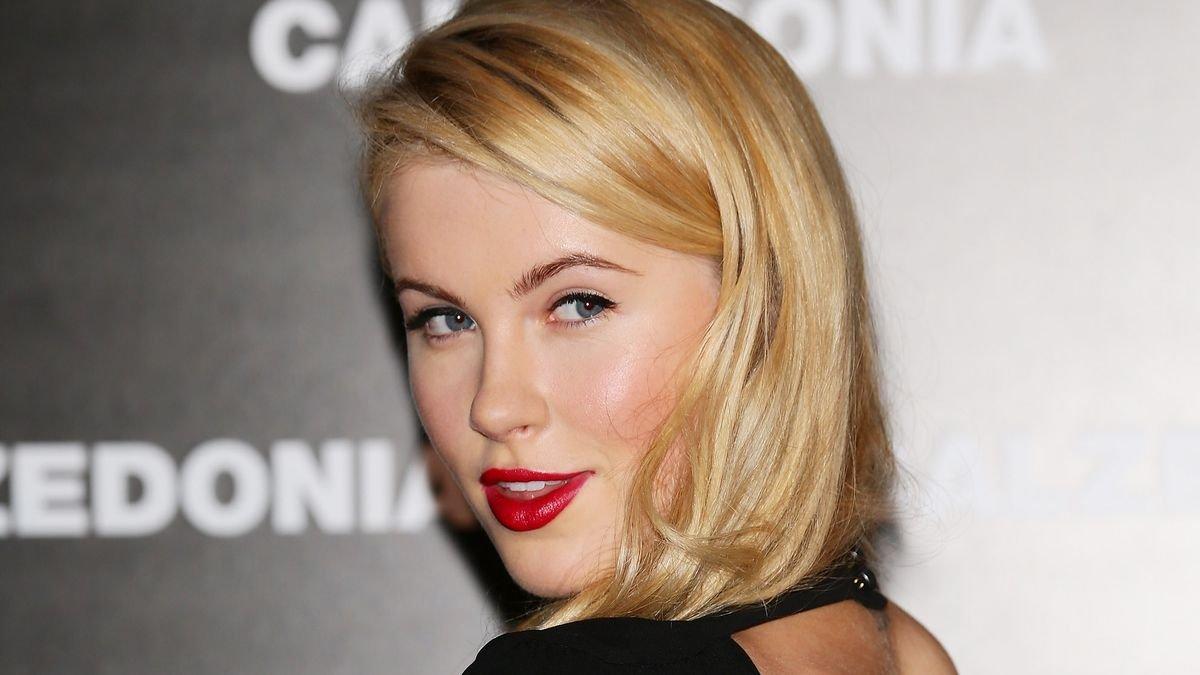 Ireland Baldwin Spills Out Of A Tiny Bikini Top
Ireland Baldwin took to Instagram on Saturday, February 25, to upload a racy new photo of herself letting it all hang out in an itty bitty bikini that couldn't quite contain her ample bust.
Ireland, 25, is the daughter of now-divorced acting power pair Alec Baldwin and Kim Basinger, and she has clearly inherited her famous parents' good looks. However, her latest pic proved that she really got it from her mama. She showed off her modeling skills by looking extremely confident while wearing very little.
Article continues below advertisement
Suffering From Some Spillage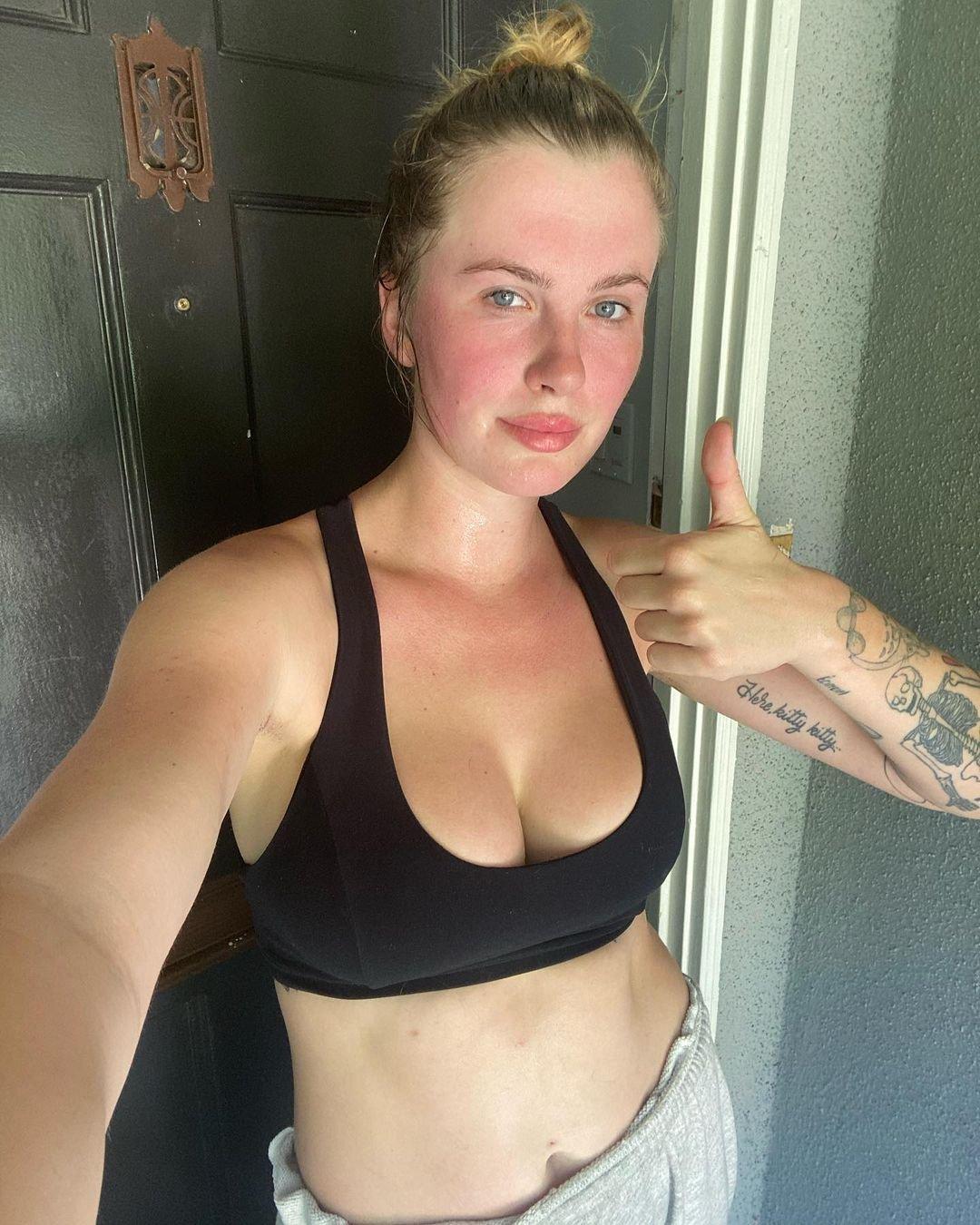 Ireland rocked a white string bikini that featured a tiny black polka-dot print. Her top had black strings, which tied around the neck and back to make the fit somewhat adjustable. The triangle cups were tightly stretched over her chest, but they still couldn't completely cover her perky upper assets.
In addition to the garment appearing to be a few sizes too small, its halter ties were extra snug around the neck. This made the piece sit up high on Ireland's chest, creating a considerable amount of sexy spillage.
Soaking Wet And Stunning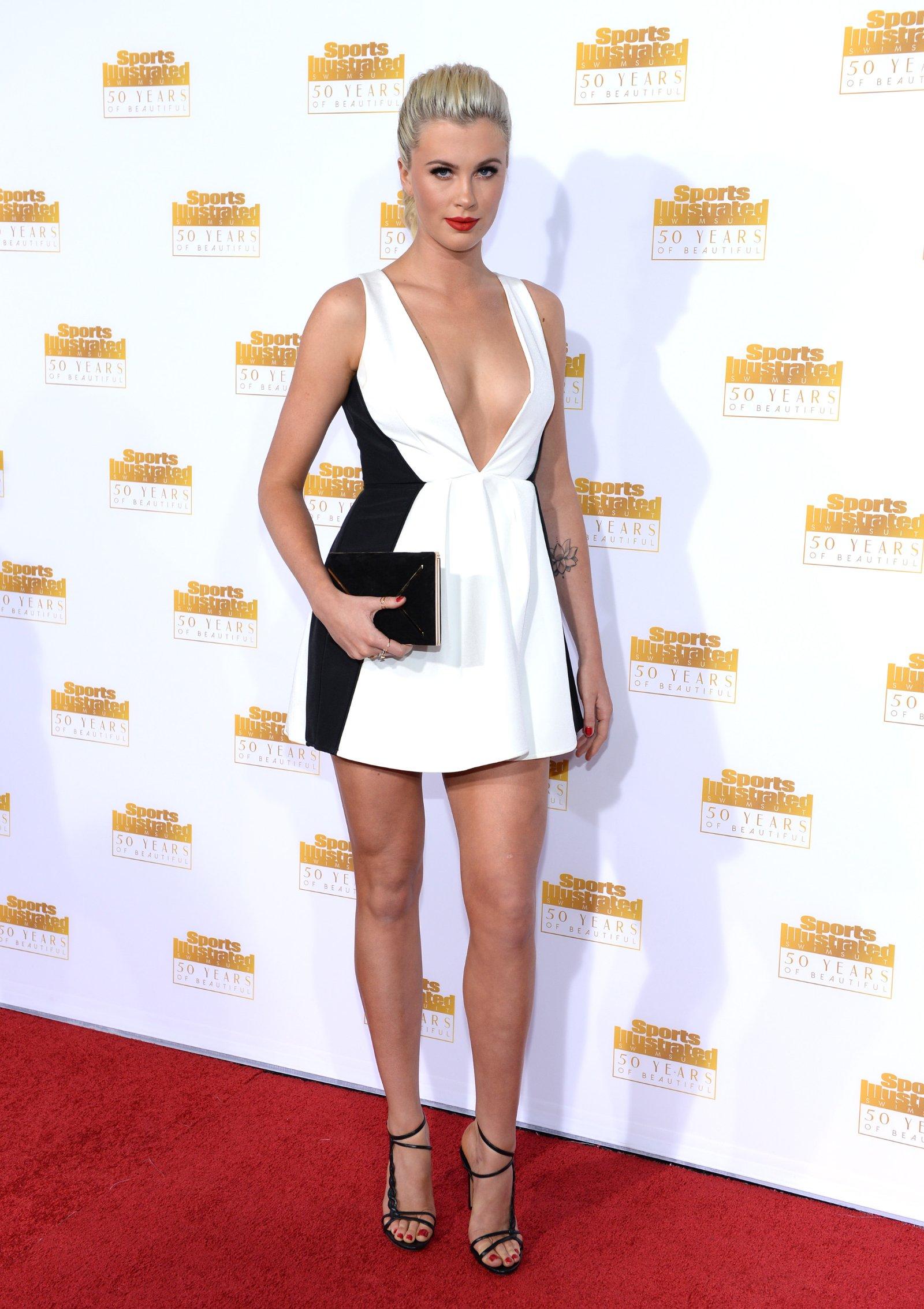 Ireland seemed completely comfortable with her bodacious underboob being on display. Her bottoms weren't quite as revealing, but they were still pretty scanty. They had black string sides without ties. The stretchy bands were pulled up so high that the front of the garment was not lying flush against her skin. Instead, it curved away from her taut midsection.
Her blond hair was totally drenched, as was her porcelain skin. Water droplets glistened where the sun hit her, but most of her body was in the shade.
Article continues below advertisement
Sitting Pretty Poolside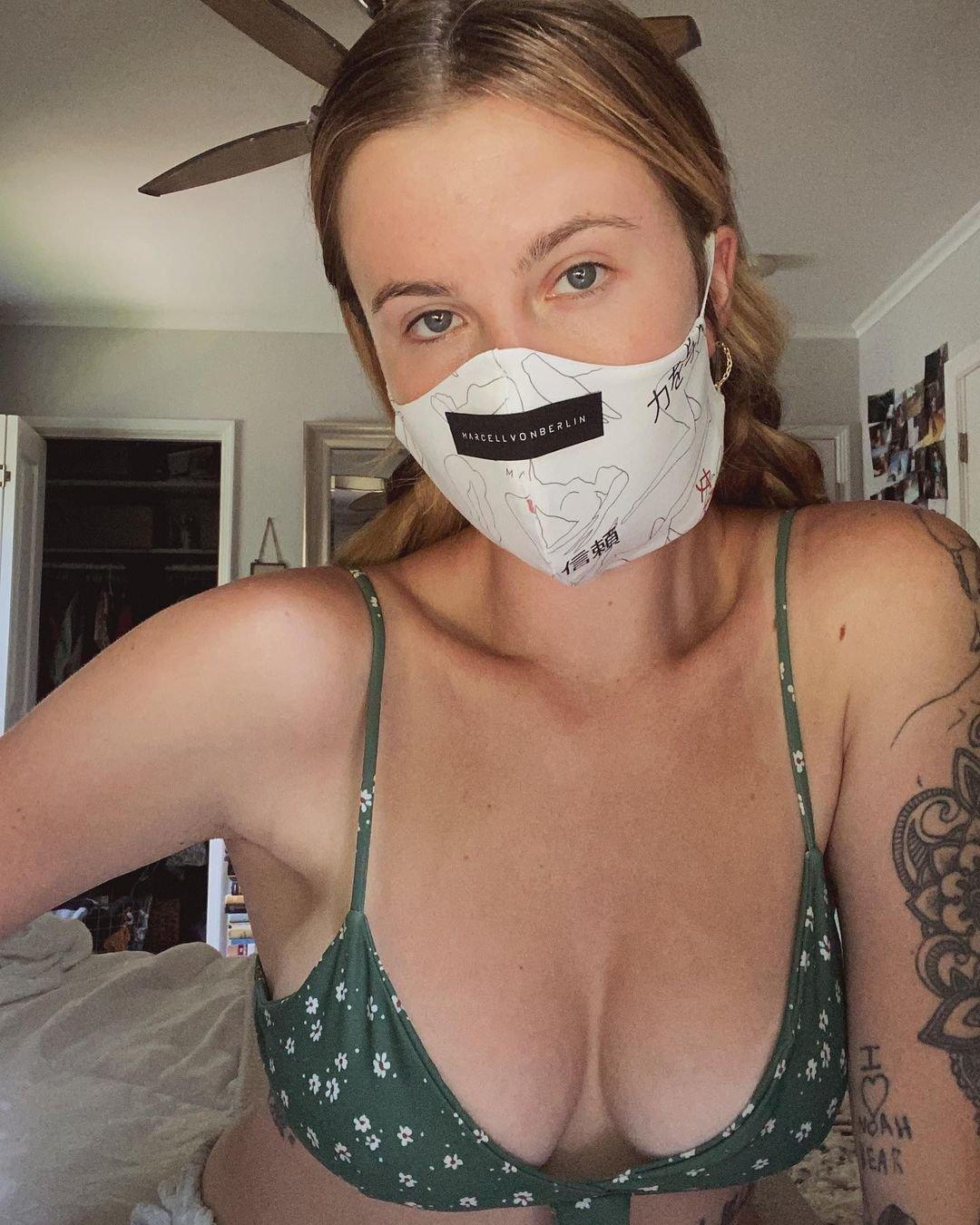 Ireland's jaw-dropping picture was taken outside. She sat on the edge of an in-ground hot tub located next to a pool. Her legs were partially submerged in the warm water, which almost reached her knees.
According to Just Jared, Ireland is signed with DT Model Management, the same company that represents Britney Spears' boyfriend, Sam Asghari. The Britney fan proved that she's deserving of the gig by posing like a pro. She exuded strength and attitude by sitting up straight, thrusting her chest out, lifting her chin up, and tilting her head to the side.
Boss Babe With A Hard Body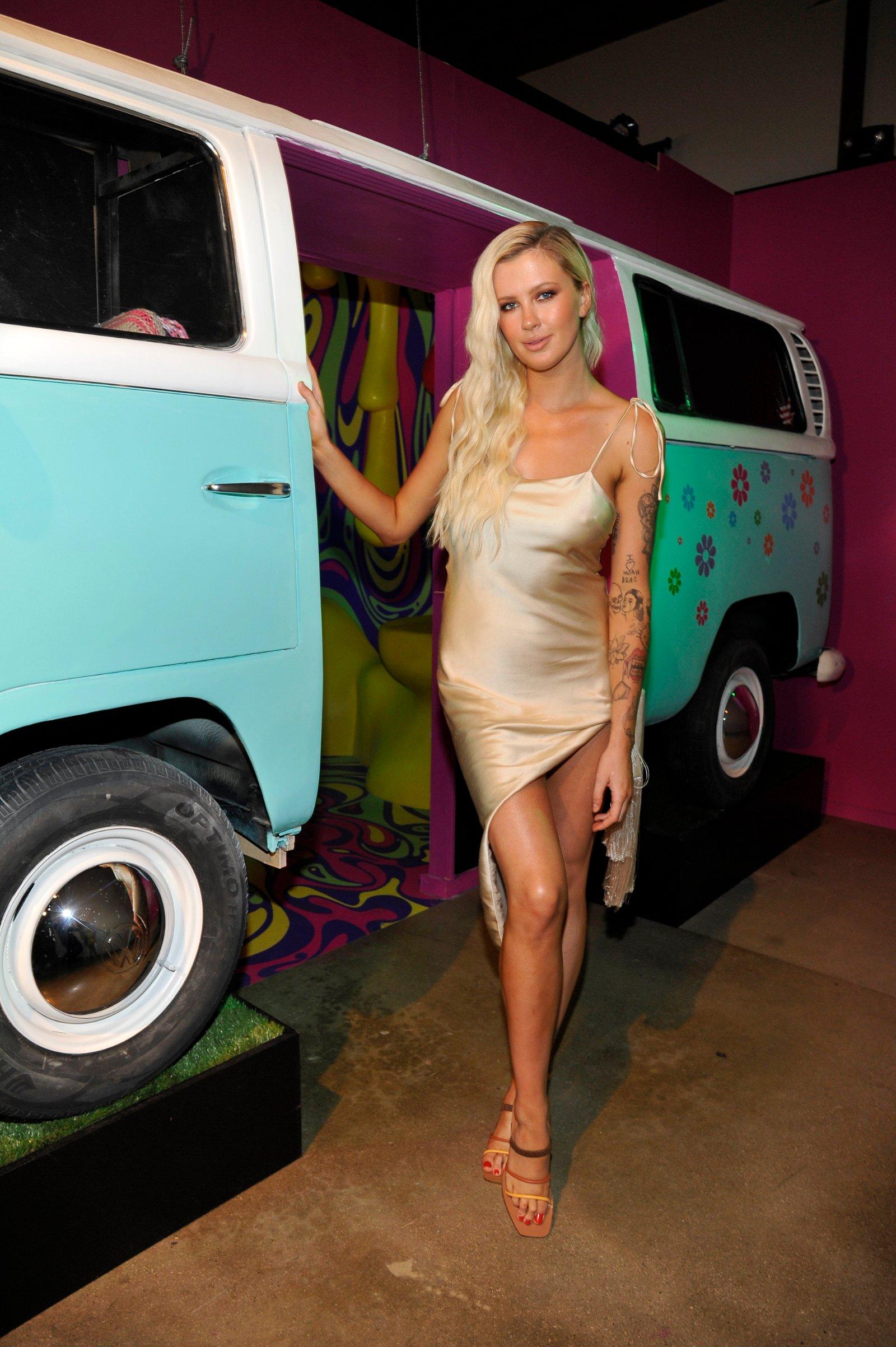 Ireland's Lali + Layla bikini left the bright red rose tattoo on her right hip uncovered. Her swimwear also showcased her flat stomach, curvy hips, and toned legs. According to The Daily Mail, the model recently revealed that one of the secrets behind her fabulous physique is a 21-day Clean Program cleanse that had her feeling like a "skinny legend."
Based on the reactions to her post, the results of eating copious amounts of broccoli and kale paid off.
"Fantastic body," wrote one fan in the comments section.
"Very nice. You are smoking hot," another remarked.
"Ok so you are definitely a goddess," a third message read.