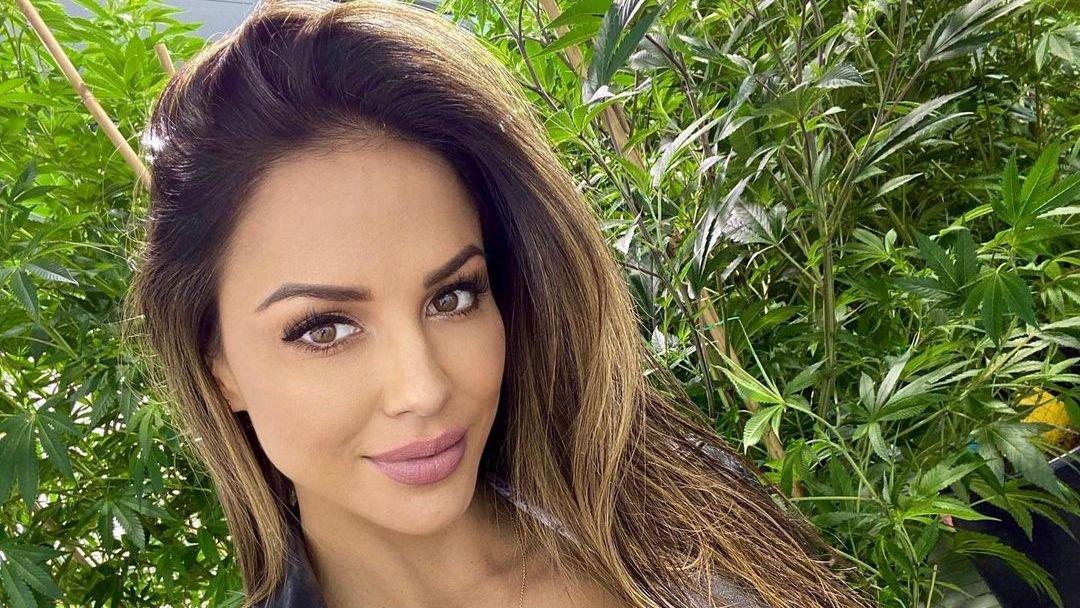 Melissa Riso Stuns In A Flirty Off-The-Shoulder Mini Dress
Brunette bombshell Melissa Riso tantalized her 1.2 million Instagram followers with her most recent share, a simple yet stunning snap captured outdoors in a breathtaking location.
Melissa stood an stretch of grass with a massive white hammock complete with crocheted embellishments hanging down the side visible behind her. The hammock rested under an awning of sorts crafted from wood that provided a bit of shade while still letting plenty of sunshine filter through.
Several trees and various greenery were also in the frame, as well as some bright yellow flowers.
Article continues below advertisement
Tropical Adventures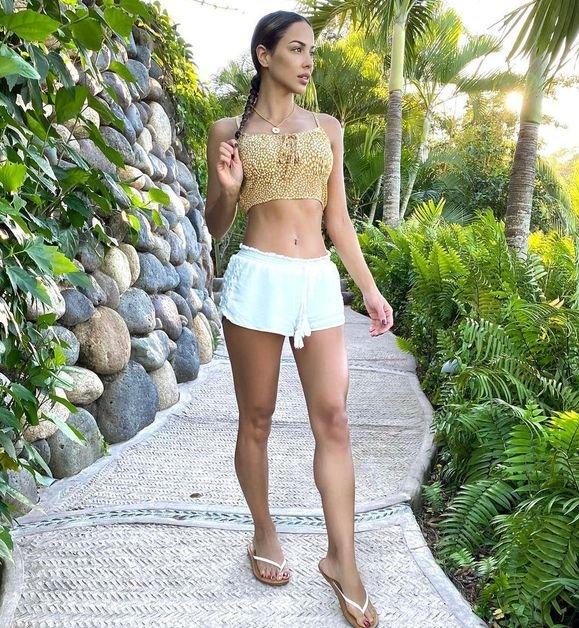 The ocean was visible in the distance, water stretching out to the horizon, and the sky above was a breathtaking shade of blue.
The focal point of the shot, however, remained Melissa's flawless figure in her flirty dress.
The garment was crafted from a material that featured a sage green and white print and plenty of feminine details. The piece had an off-the-shoulder silhouette, with her slender shoulders and chest remaining on display. The neckline stretched across her ample assets, leaving plenty of cleavage exposed.
Fun And Flirty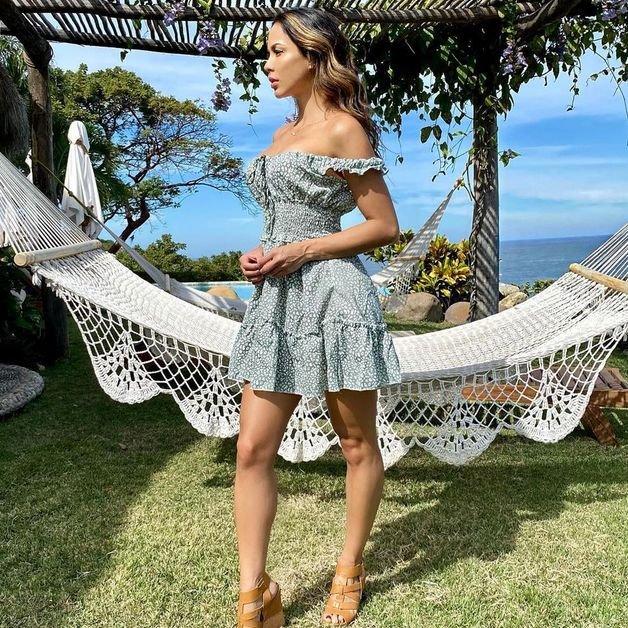 The sleeve was ruffled, adding a feminine flair to the look, and the material draped over her curves before a ruched waistband highlighted her slender waist. The addition accentuated her hourglass figure, and the material flowed out beneath the wide waistband, cascading down over her shapely hips and thighs.
The skirt portion flared out slightly towards the bottom, but the hem came just a few inches down her thighs, leaving plenty of her sculpted stems on display in the flirtatious dress. The pale tones of the pattern also looked stunning against her sun-kissed skin.
Article continues below advertisement
Bikini Babe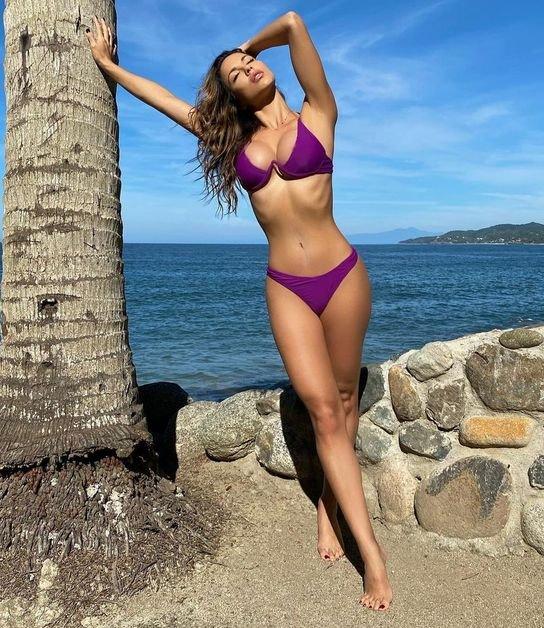 She kept the accessories simple, adding a delicate necklace with a pendant that rested on her chest, and some wedge heels in a rich caramel hue. She had her legs slightly spread in a wide stance, and her hands lingered near her waist as she gazed at something in the distance.
The sun illuminated her flawless features, highlighting her cheek bones. Her long brunette locks tumbled down her back in sculpted waves, and the camera captured her stunning features in profile for a beautiful picture.
Sexy Schoolgirl Vibes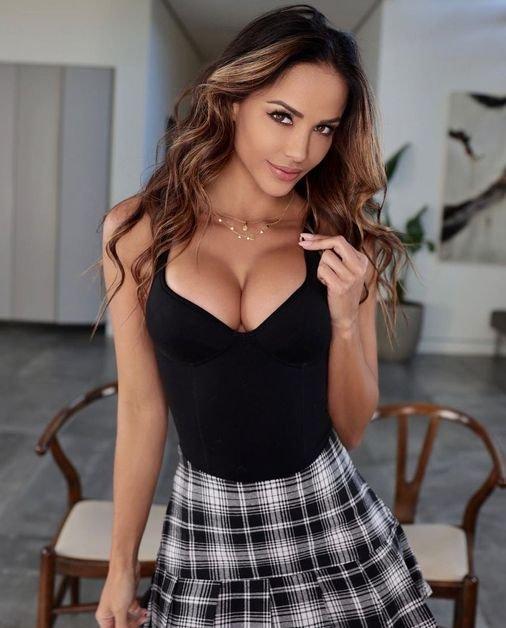 Her fans couldn't get enough of the share, and the post racked up over 5,000 likes within 17 hours of going live. Many of her fans raced to the comments section to share their thoughts.
"Sexy legs," one fan wrote, followed by two heart eyes emoji, captivated by that particular portion of Melissa's physique.
"Gorgeous," another chimed in.
Melissa isn't afraid to flaunt her flawless figure in all kinds of ensembles, including sexy swimwear. She also occasionally shares glimpses into her career and entrepreneurial life as the owner of MR by Melissa Riso.