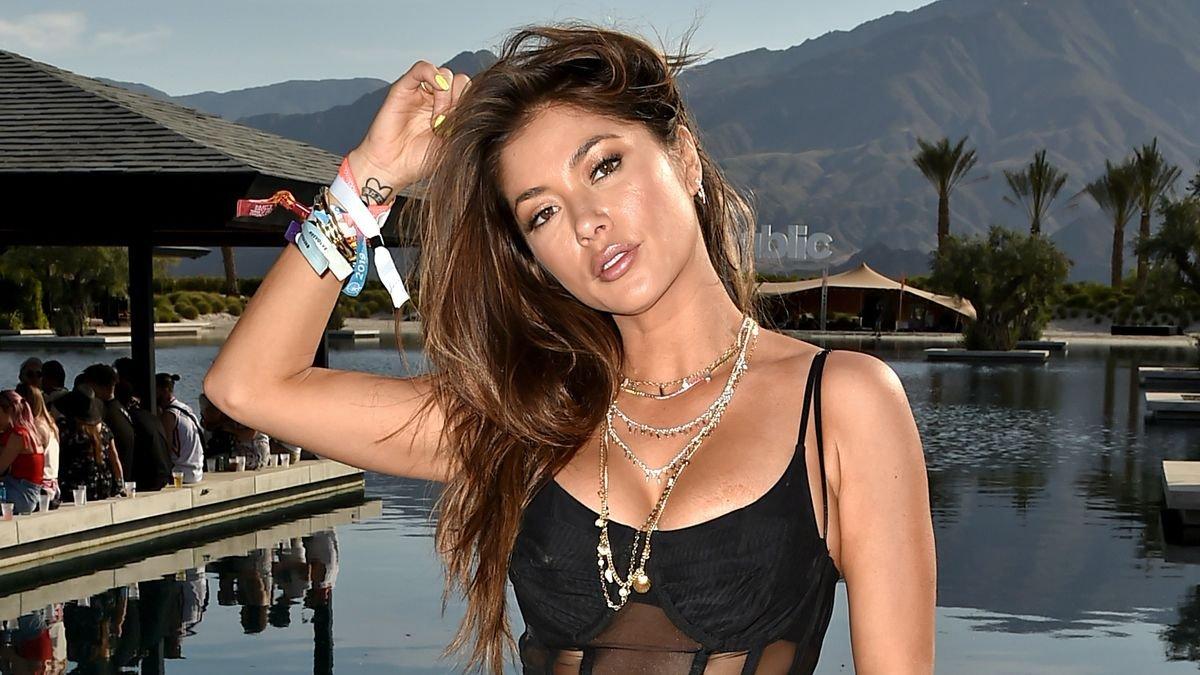 Arianny Celeste Flaunts Her Curves In Swimsuit And Cowboy Hat
UFC ring girl Arianny Celeste thrilled her 3.2 million Instagram followers with her latest share, a duo of steamy shots in which she rocked an ensemble that covered barely anything at all.
She didn't include a geotag on the post that specified where the shot was taken, but she appeared to be out in the desert, with an arid landscape stretching out behind her into the distance. Several dried plants and miscellaneous vegetation dotted the area, as well as a few trees with spiky fronds. The sky above was a breathtaking shade of blue.
Article continues below advertisement
Glam Girl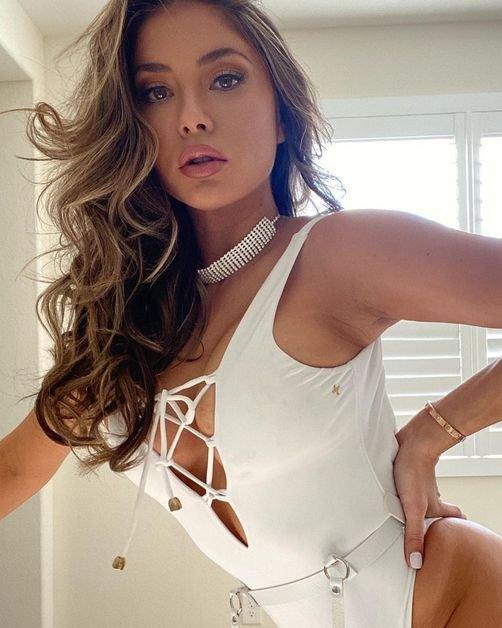 In the first picture, Arianny had her body twisted so that her front was angled away from the camera. The pose accentuated her shapely rear, and she shot a seductive glance over her shoulder, adding to the sultry vibe of the snap.
She rocked a one-piece swimsuit that showed off a serious amount of her flawless skin. The top featured thin spaghetti straps that extended over her shoulders and a cut that revealed much of her back. The bottom portion of the garment was a thong-style that left her peachy posterior on full display.
Cowgirl Curves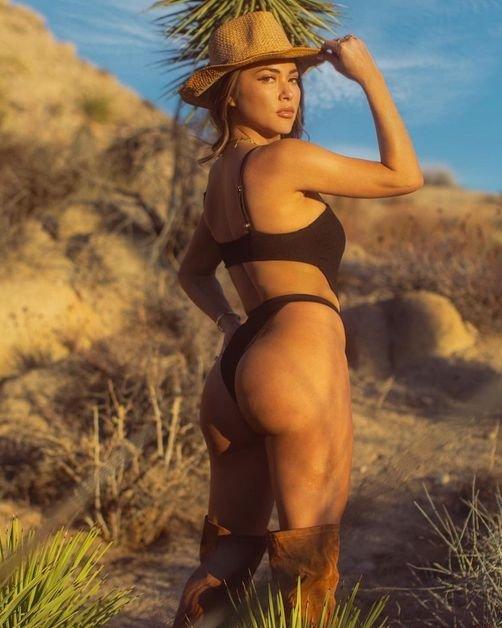 The high-cut style of the bottom portion of her swimsuit also highlighted her hourglass curves and elongated her legs.
She added a few bold accessories to spice up the look, including a straw cowboy hat placed atop her brunette tresses. She also wore a pair of thigh-high brown boots. The sun illuminated her flawless skin as she gazed at the camera, fingertips resting on the brim of her hat.
For the second pose, she spun around, keeping her gaze fixed on the camera as she showcased even more of her curves.
Article continues below advertisement
Glowing At Sunset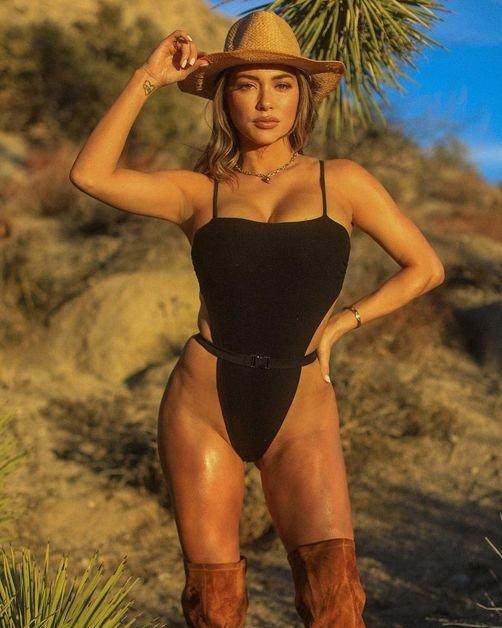 The garment had a straight neckline that stretched across her ample assets, revealing a tantalizing amount of cleavage, and the sides of the one-piece swimwear consisted of little more than two thin straps wrapped horizontally around her waist.
She had a metallic bangle bracelet on one wrist, and a chunky necklace hung around her neck, adding a bit of sparkle to the look.
Arianny's followers couldn't get enough of the share, and the post racked up over 12,400 likes within just one hour of going live.
Pool Hall Cutie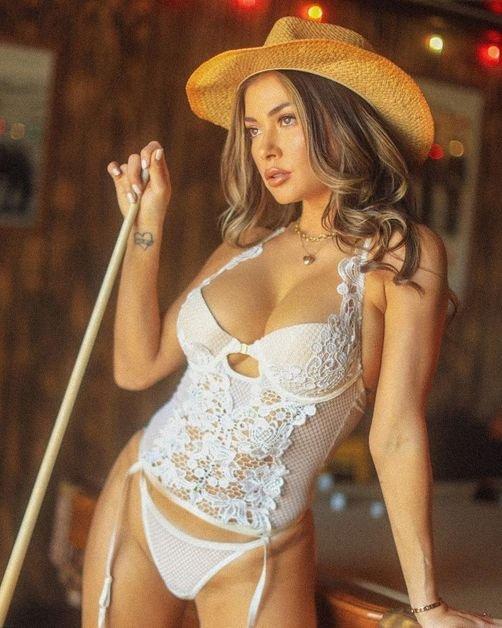 The post also received 158 comments from her audience in the same brief time span, with many of them rushing to the comments section to shower the brunette beauty with praise.
"What an incredibly attractive beautiful woman you are. I'm drowning in your eyes, so beautiful," one fan wrote.
"Radiant," another chimed in, followed by a trio of flame emoji.
Arianny loves to showcase her curves in all kinds of skimpy looks, to the delight of her followers. Many of her snaps, including her most recent share, are taken by her partner, photographer and entrepreneur Taylor King.