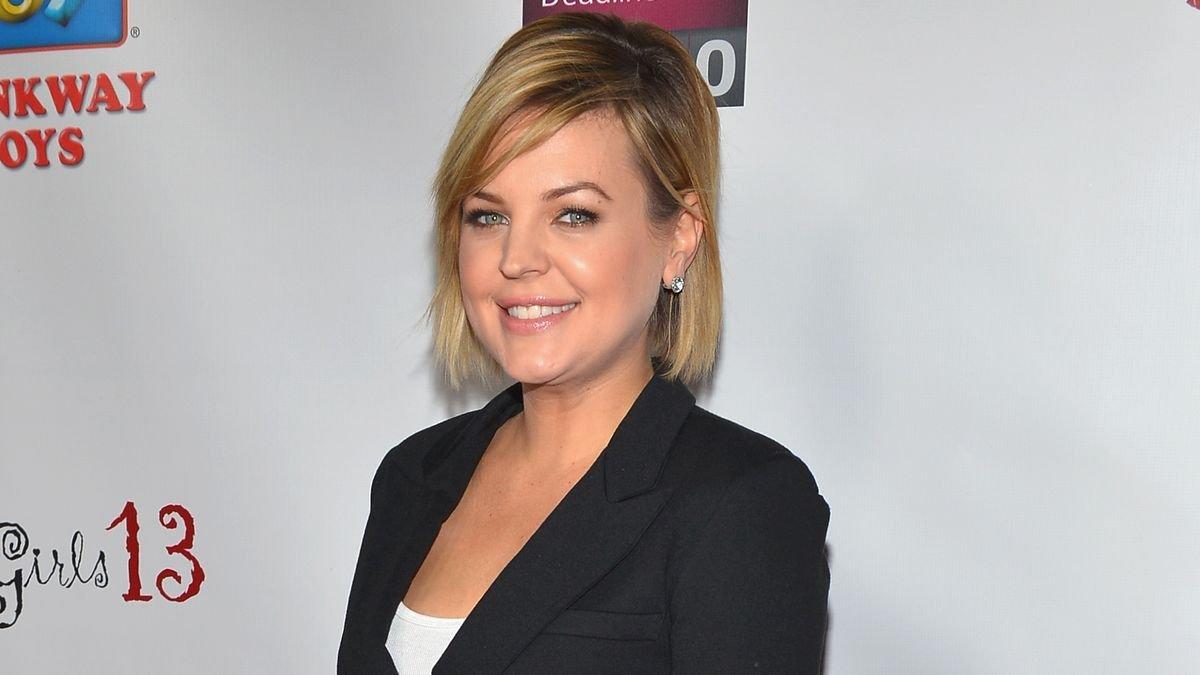 Monday's 'General Hospital' Spoilers: Maxie Faces A Potentially Significant Threat
Viewers will not want to miss Monday's episode of "General Hospital." Spoilers tease that Maxie will face an unsettling surprise ahead of her wedding and fans are anxious to see how this goes down.
During Friday's episode, Maxie had a heartfelt talk with Nina. They reminisced over Nathan and talked about how Nina would never have the chance to her own daughter get married.
Soon after that, Maxie seemed to have disappeared. It turns out, she went to visit Nathan's grave again.
Article continues below advertisement
Maxie's Disappearance Causes Concern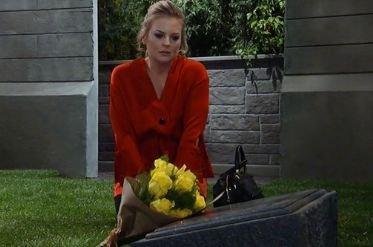 At the end of Friday's "General Hospital," someone approached Maxie while she was there. This mysterious someone was clearly not a visitor Maxie was pleased to see.
"General Hospital" spoilers detail that others back where the ceremony is slated to be held will be getting worried. Sam and Britt immediately started looking for the bride and they'll soon break the news to Mac.
Apparently, it won't immediately occur to anybody that Maxie wanted to "visit" Nathan one more time before she married Peter.
Maxie Tries To Take Charge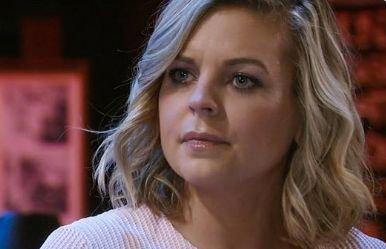 Who shows up and why does this visit anger Maxie? "General Hospital" viewers have a hunch this will be Obrecht.
The person Britt stopped from visiting the bride at home ended up being Peter, although the previews had made some wonder if it'd be Obrecht.
There's little doubt that Obrecht will show up at some point before Maxie and Peter can exchange their vows. Appearing at her son's gravesite seems a logical pick.
Whomever it is, it seems Maxie manages to get the upper hand.
Article continues below advertisement
Obrecht Will Try To Connect With Maxie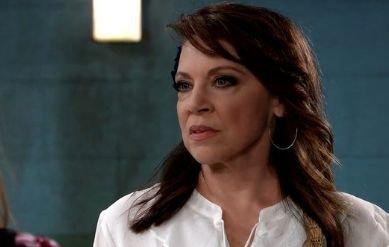 According to SheKnows Soaps, Obrecht will reach out to Maxie with a message during Monday's show. That makes it sound possible that Obrecht sends someone on her behalf. If that's the case, it's seemingly someone Maxie recognizes as an unwelcome visitor.
The "General Hospital" sneak peek suggests that the person who approaches Maxie may end up on the ground. Maxie will angrily lash out and as she looks down, she'll say that Peter is not the man this person thinks he is.
Peter's Scrambling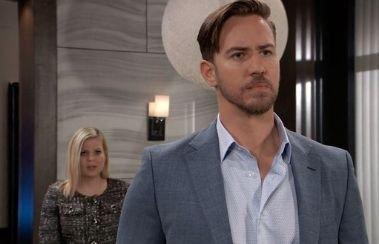 "General Hospital" spoilers tease that Peter will be busy ahead of his nuptials too. He already pressured Spinelli to bail on the wedding and he'll soon have an encounter with Dante.
Soap Central notes that Valentin and Anna remain worried about Peter as well. It seems that Valentin may confront Peter and tell him that it's not too late. He may urge Peter to come clean with Maxie, and "General Hospital" spoilers signal that the March 1 show will be an intense one.