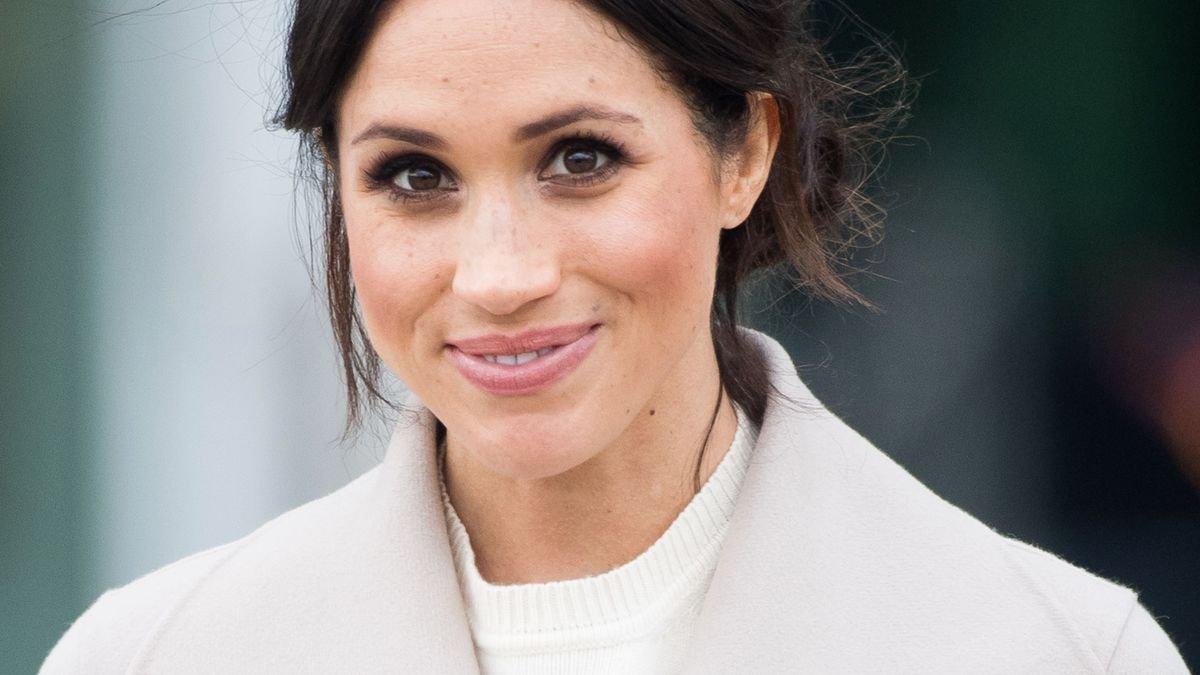 Meghan Markle May Have Dropped A Major Hint About New Baby's Gender
Meghan Markle may have dropped a major hint about the gender of the new baby she is expecting with her husband, Prince Harry. The former Suits star wore a special ring during a sit-down with her husband shortly after they announced they were welcoming their second child.
Us Weekly reported that fans have picked up on a possible clue that the couple is expecting a sister for their son Archie Harrison Mountbatten Windsor.
The couple appeared on Spotify's Stream On event, where the Duchess of Sussex wore a pink sapphire ring on her finger.
Article continues below advertisement
Is Meghan Having A Baby Girl?
Fans believed that the actress dropped a major hint during the interview.
They believe that the pink stone the duchess wore was an Easter Egg for fans to let them know she would welcome a daughter to her family. The couple revealed they were expecting their second child in an Instagram post by photographer Misan Harriman on February 14.
Us Weekly reported that Meghan's ring was from Ecksand and retails for $1,346. The 6-carat ethically sourced rose Cut Pink Sapphire is set into a 100 percent recycled gold band with diamond pave.
The Video Clip That Started The Speculation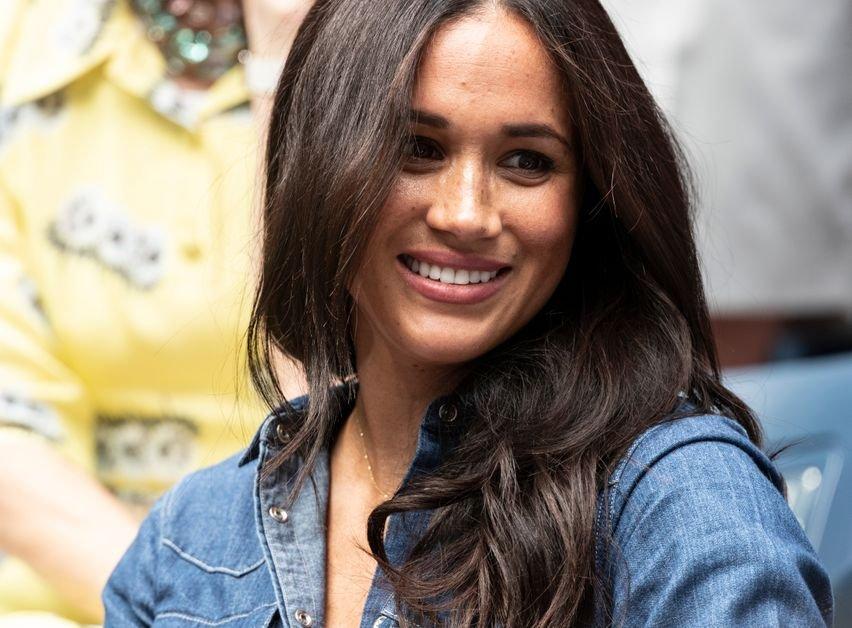 "We are using Spotify to feature challenging conversations that are meant to inspire, challenge, and educate," said the royal couple in the video seen below.
The ring in question is on her right hand.
"We created Archwell Audio to elevate voices that are not being heard and to hear people's stories," said Meghan.
"The biggest part of this is to create a community where you can share. We encourage everyone to share their stories in that space," Harry explained.
Article continues below advertisement
Meghan Wore An Oscar De La Renta Dress In The Clip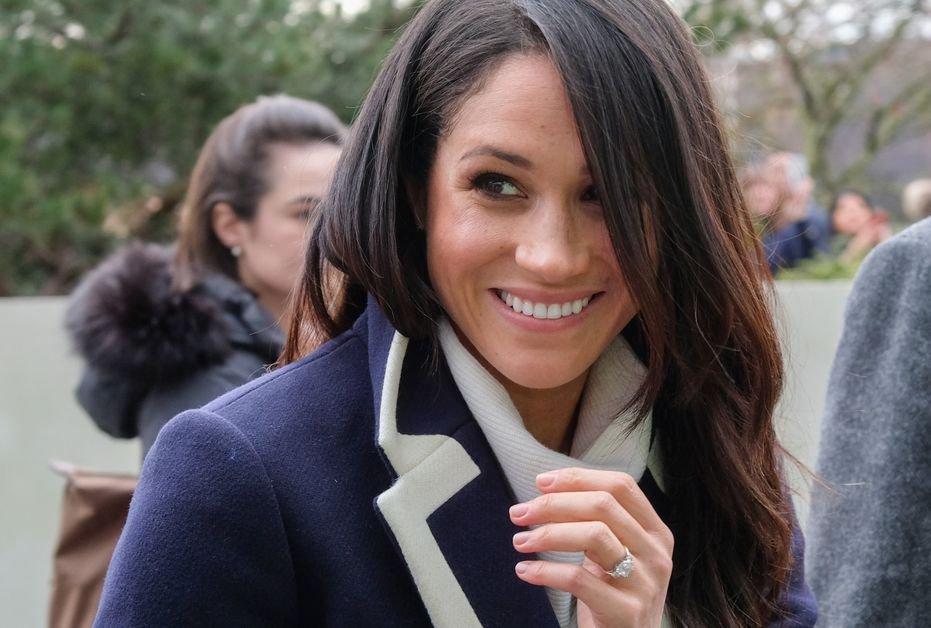 Us Weekly reported that the dress Meghan wore for the sit-down with her husband was from legendary fashion designer Oscar de la Renta.
The dress reportedly retails for $3,490. The sleeveless dress is an A-line design and is made of silk. It has a rounded neckline and a long, loose hem. The garment also has a light-blue background with a lemon design atop it.
Meghan accessorized the '60s-inspired dress with her ring. Her auburn hair was parted in the middle and fell into beachy waves atop her shoulders.
They Will Speak With Celebrities & Political Figures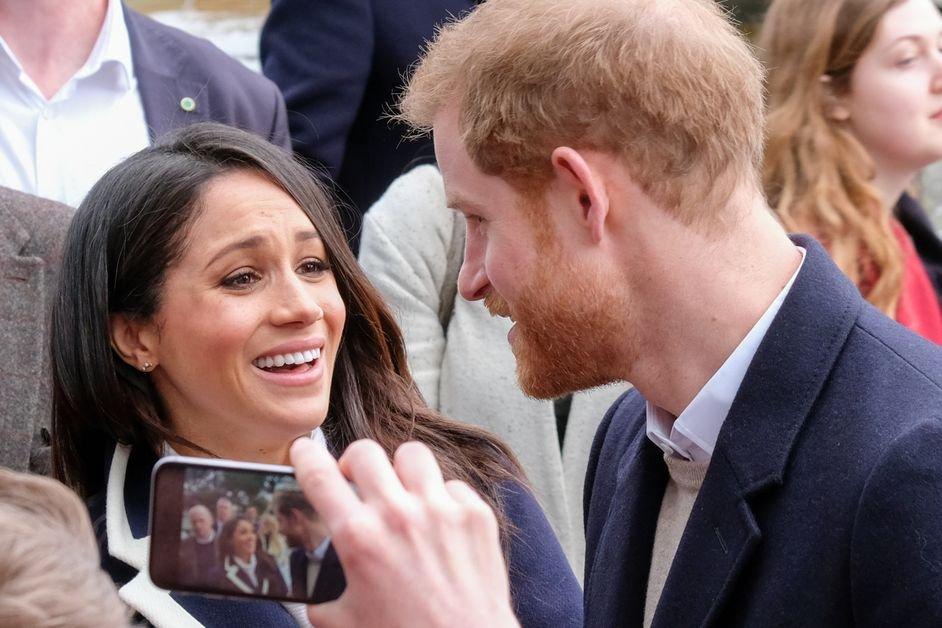 The first episode of their podcast will feature celebrities and political figures such as Tyler Perry, Elton John, and Stacey Abrams. In December 2020, Meghan and Harry released a teaser for the series in which they were seen in their Montecito, California home.
Oprah will first speak with Meghan, the Duchess of Sussex, in a wide-ranging interview that will cover everything from stepping into life as part of the royal family to marriage and motherhood. The women will also discuss Meghan's philanthropic work and how she handles life under intense public pressure.
The two will then be joined by Harry. They will speak about their move to the United States, which took place in March 2020, and the future hopes and dreams they have for their expanding family.