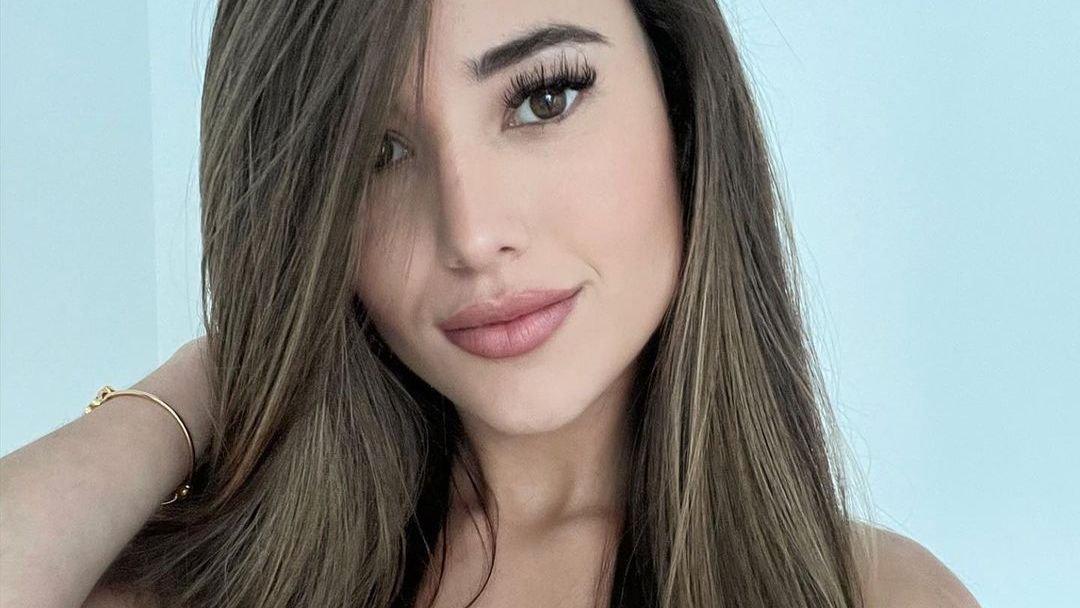 Angeline Varona Smolders In Crochet Bikini While Kneeling With Her Legs Spread
On Wednesday, February 24, American model Angeline Varona made the work week a little more exciting by posting an eye-popping Instagram snap for her 2.9 million followers to enjoy. The smoking-hot snapshot showed the 27-year-old kneeling in a scandalously tiny bathing suit that flaunted her fabulous figure as she spent some time near the ocean.
The Latina shared an intimate photo shoot indoors, according to a recent report by The Inquisitr. She wore a three-piece lingerie set that looked fabulous on her body. As of publishing, the upload earned over 166,000 likes.
Article continues below advertisement
She's Flawless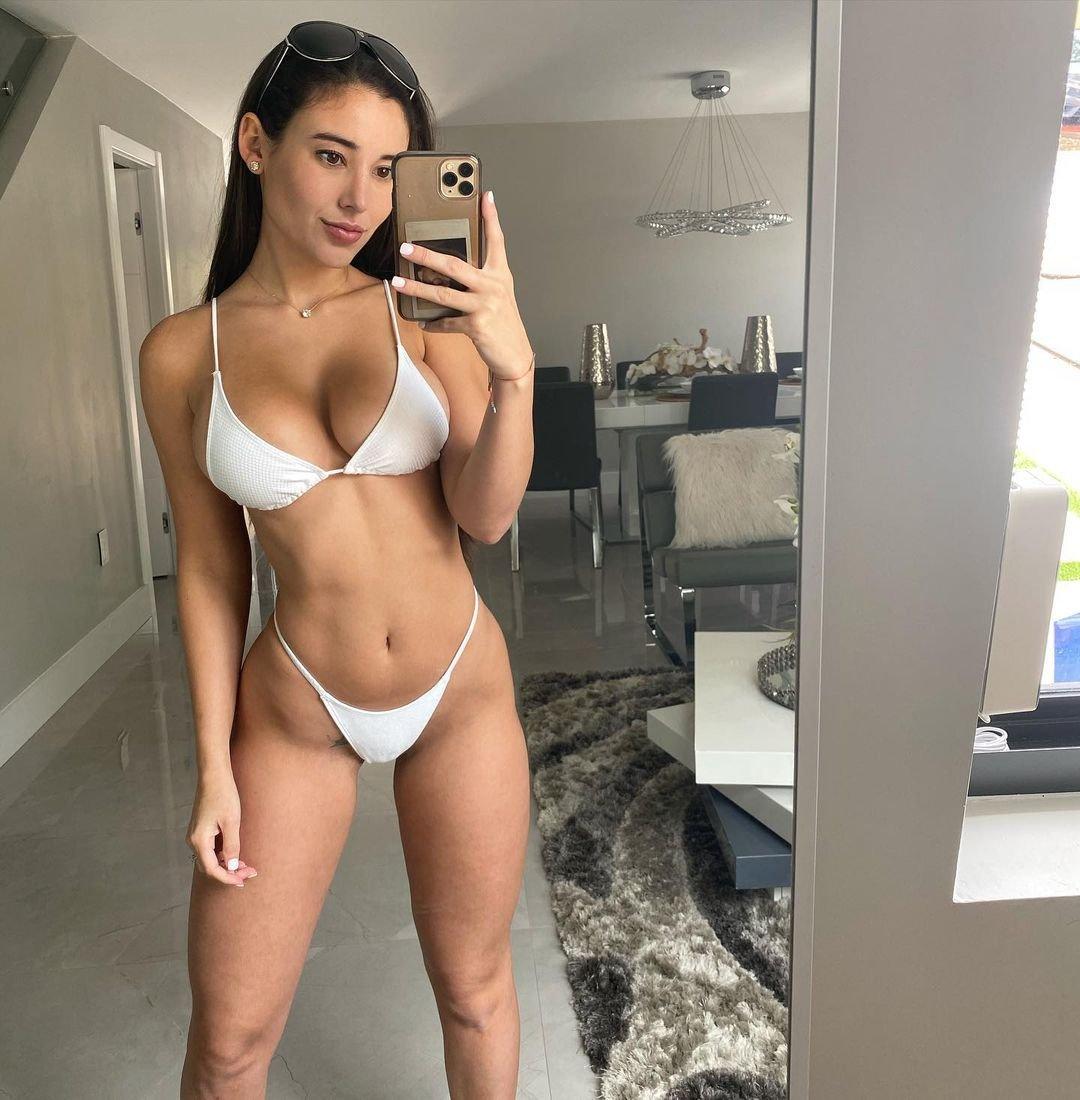 Angeline was snapped basking in the sun in her scanty bathing suit. She posed by kneeling along the wooden floor with her legs spread. The babe leaned forward and tugged on her top, pulling the string in between the cups and exposing ample cleavage. She looked into the camera lens with a small smile and sultry gaze.
The sunlight highlighted some parts of her hair and body, especially the backside. A tall tree and the sea made up the background of the shot.
A Body Of A Goddess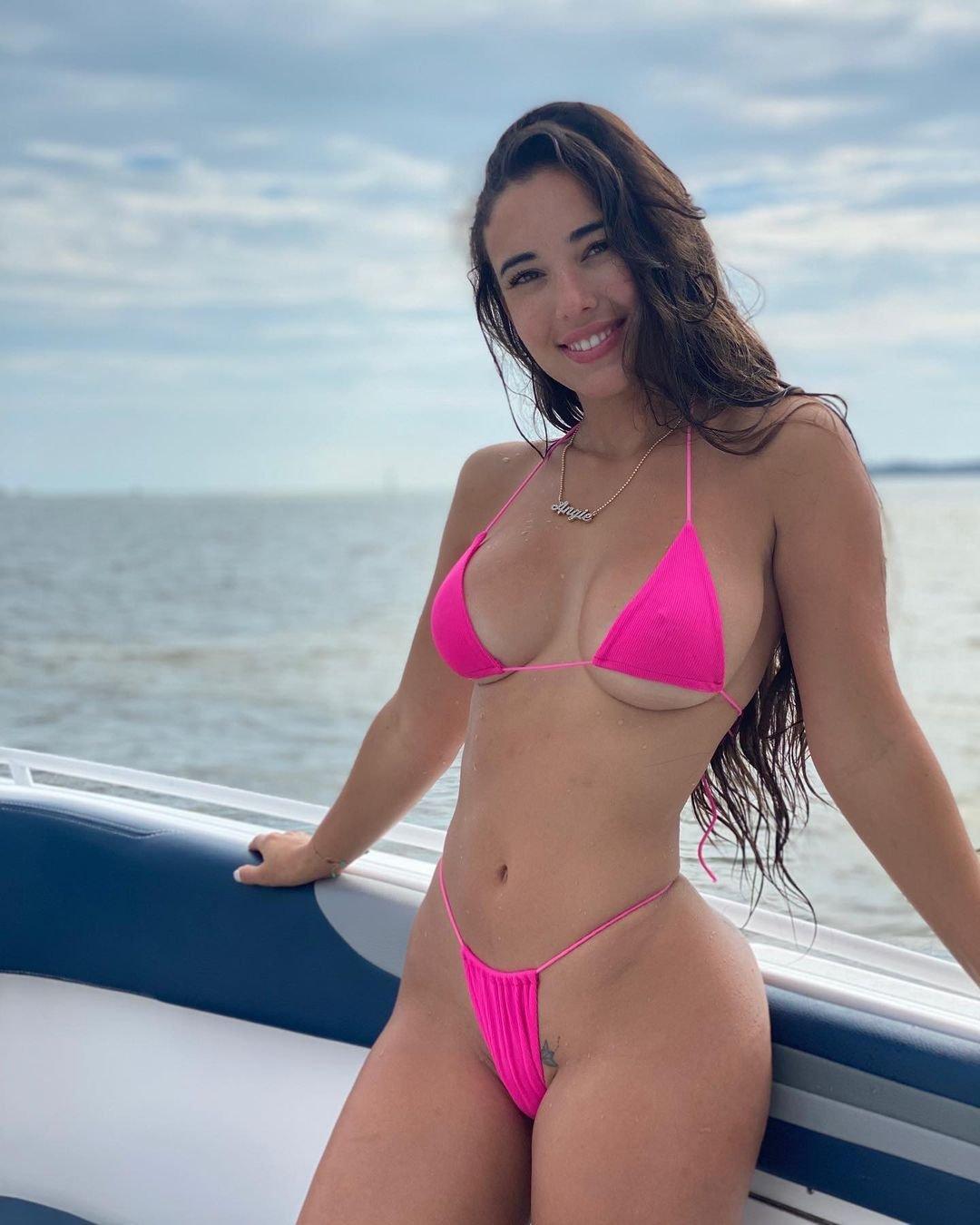 Angeline wore a red-and-white two-piece swimsuit. The swimwear's top featured a plunging neckline that exposed her décolletage and was held by thin straps that clung to her neck, with another pair of strings tied behind her back. The cups were purely made of crochet with no lining, but the material was thick enough to cover her breasts. However, the size barely provided enough coverage as her sideboob was visible.
The Bang Energy elite sported a matching pair of bottoms that clung to her fit physique. It also had strings with small tassels at the ends.
Article continues below advertisement
Miami Hottie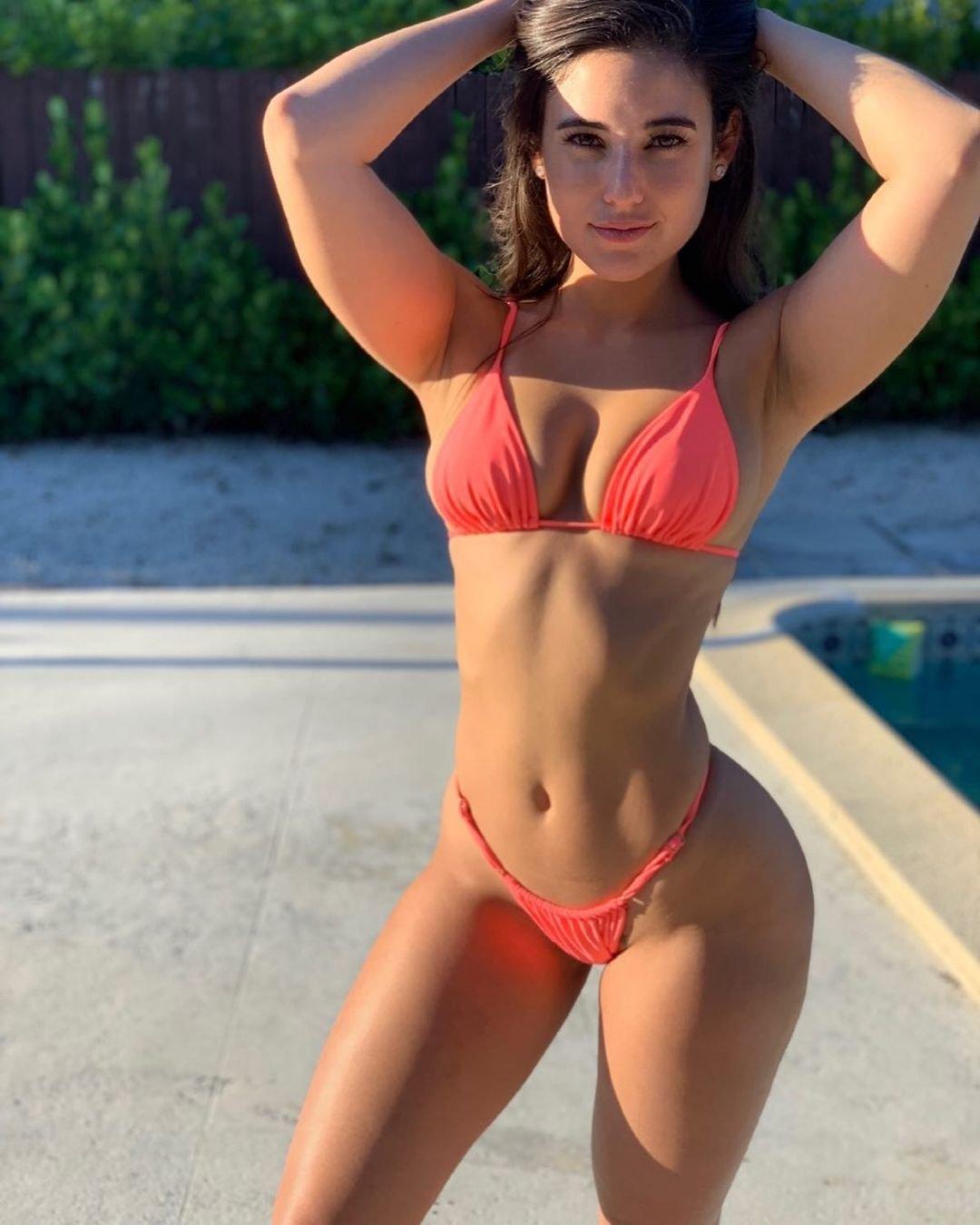 For the occasion, Angeline wore her favorite pair of stud earrings and an "Angie" necklace as accessories. She styled her brunette locks with a heavy side part and left its long strands down, hanging down her back and over her right shoulder. She also had her nails manicured and painted with a dark red polish that suited her skin-tone.
According to the geotag, the picture was taken somewhere in Miami, Florida. She tagged her boyfriend, who took the stunning shot, in the photo.
Her Fans Loves The New Picture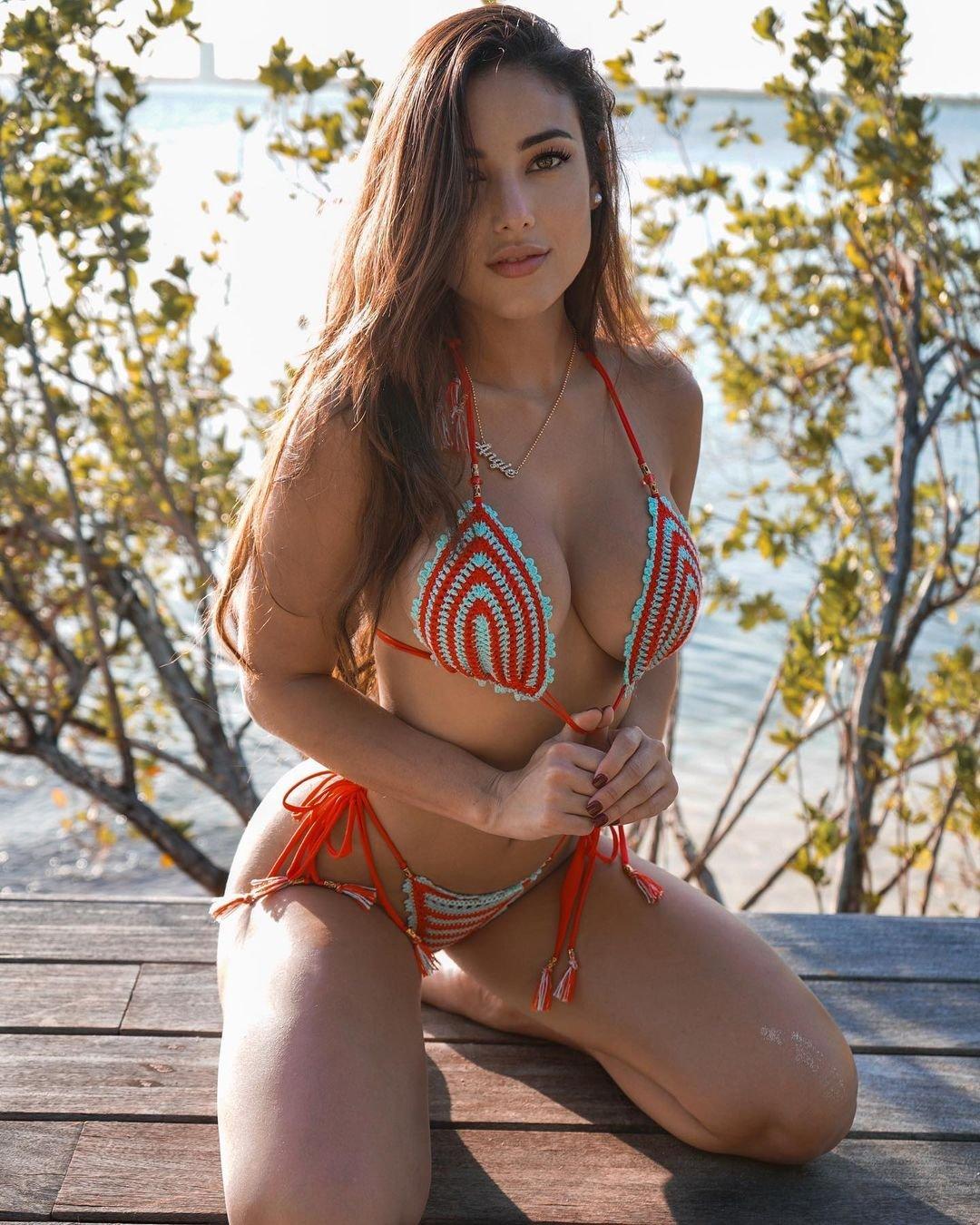 Like most of her swimwear posts, this recent addition proved to be a hit as it has pulled in more than 116,000 likes and about 1,040 comments in less than a day. The comments section was filled with numerous notes and commendations from eager online supporters and fellow Instagram models. Several followers had a hard time forming their thoughts into words. Instead, they dropped a mix of flame and heart-eye emoji.
"You are a blessing to many! Such a dream! You look like an angel. Super gorgeous," a fan wrote.