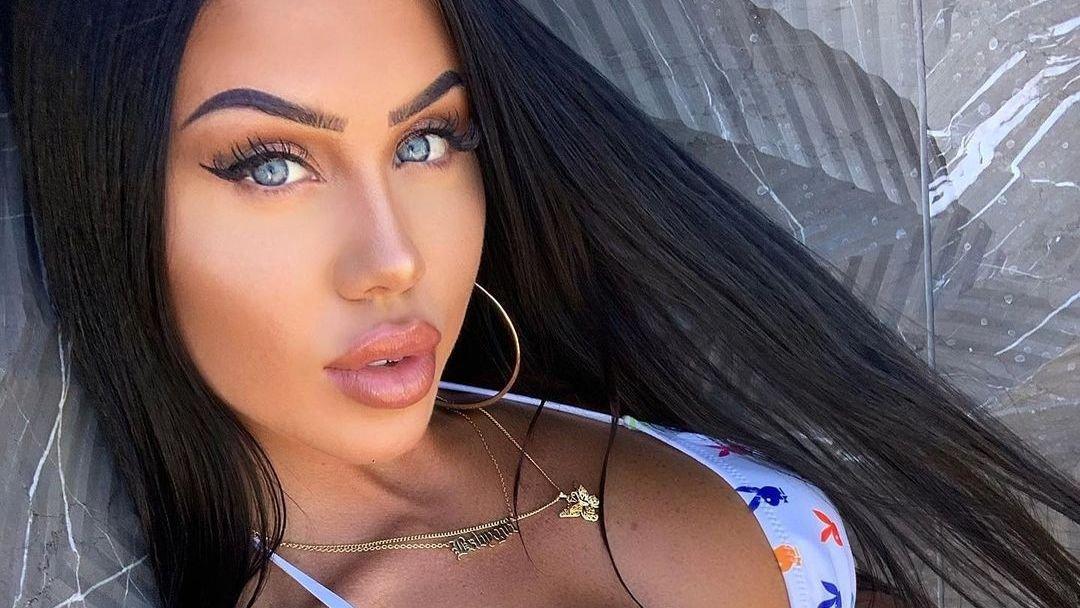 Laura Amy Exposes Firm Buns In Cheeky Bathroom Selfie
Aussie bikini and lingerie model Laura Amy is keeping the hot selfies coming. On Thursday, the sizzling brunette delighted fans with a cheeky bathroom shoot in which she exposed her perky booty in an itty-bitty thong.
In her caption, Laura reminded fans just much she enjoys hanging out in bathrooms, adding a sparkle emoji that seemed to hint at the golden indoor lighting illuminating her firm buns.
"You spend a lot of time in there!" one follower sounded off in the comments. "Nice tub though," they added.
Article continues below advertisement
Bathroom Goddess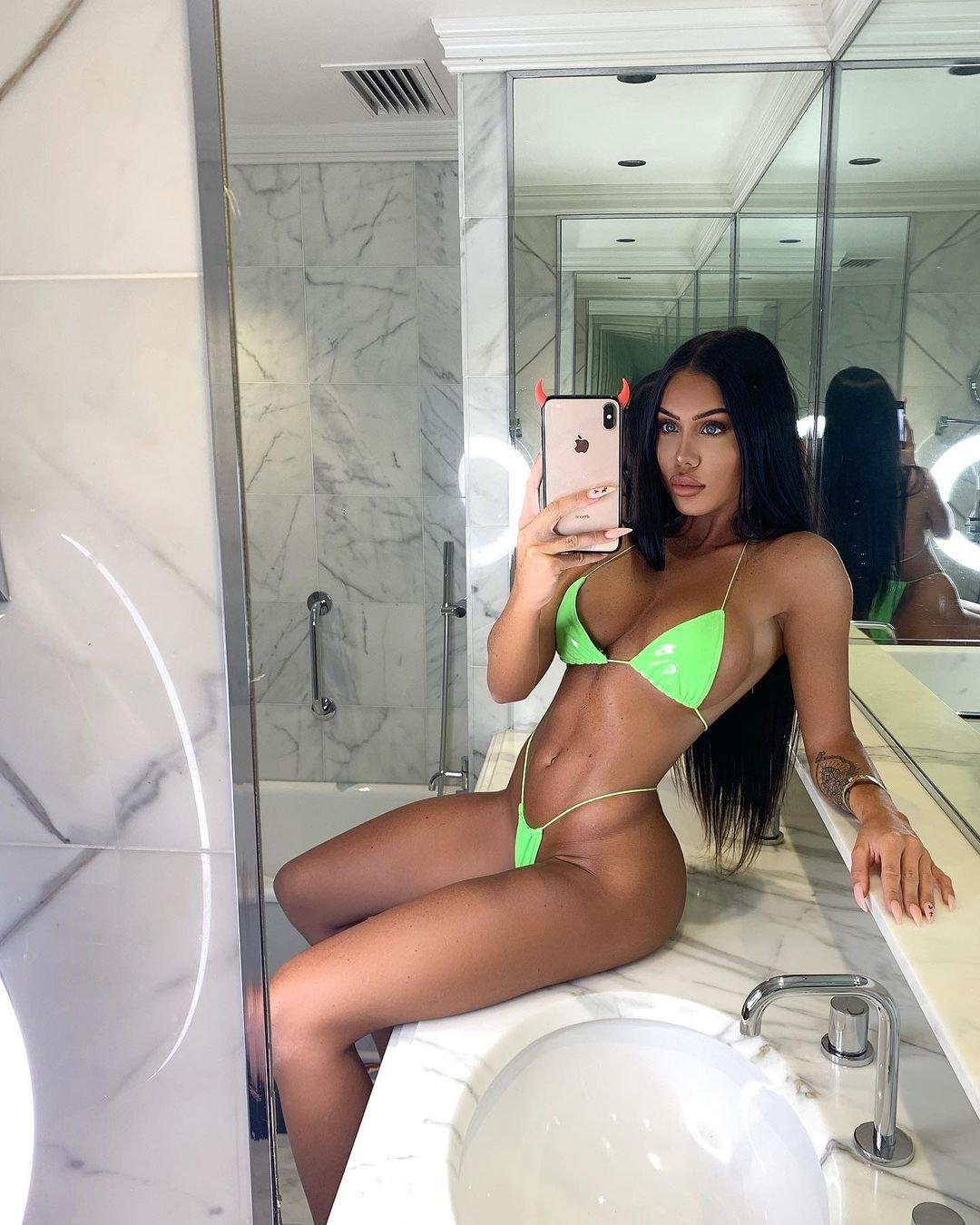 As devoted followers know all too well, Laura's tempting timeline is teeming with eye-popping selfies taken in her bathroom at home or in swanky hotel rooms. The babe loves to flaunt her voluptuous assets in seductive poses and always finds the quirkiest ways to display the goods. When she's not on top of counters, taking sensuous bubble baths, or sprawling on the floor with her knees open, she's not above dunking her fabulous legs in the sink.
"Don't mind the fact that I'm literally in the sink," Laura wrote on Instagram back in July, when she used her creativity to showcase a fantastic pair of snakeskin-print boots.
Booty On Show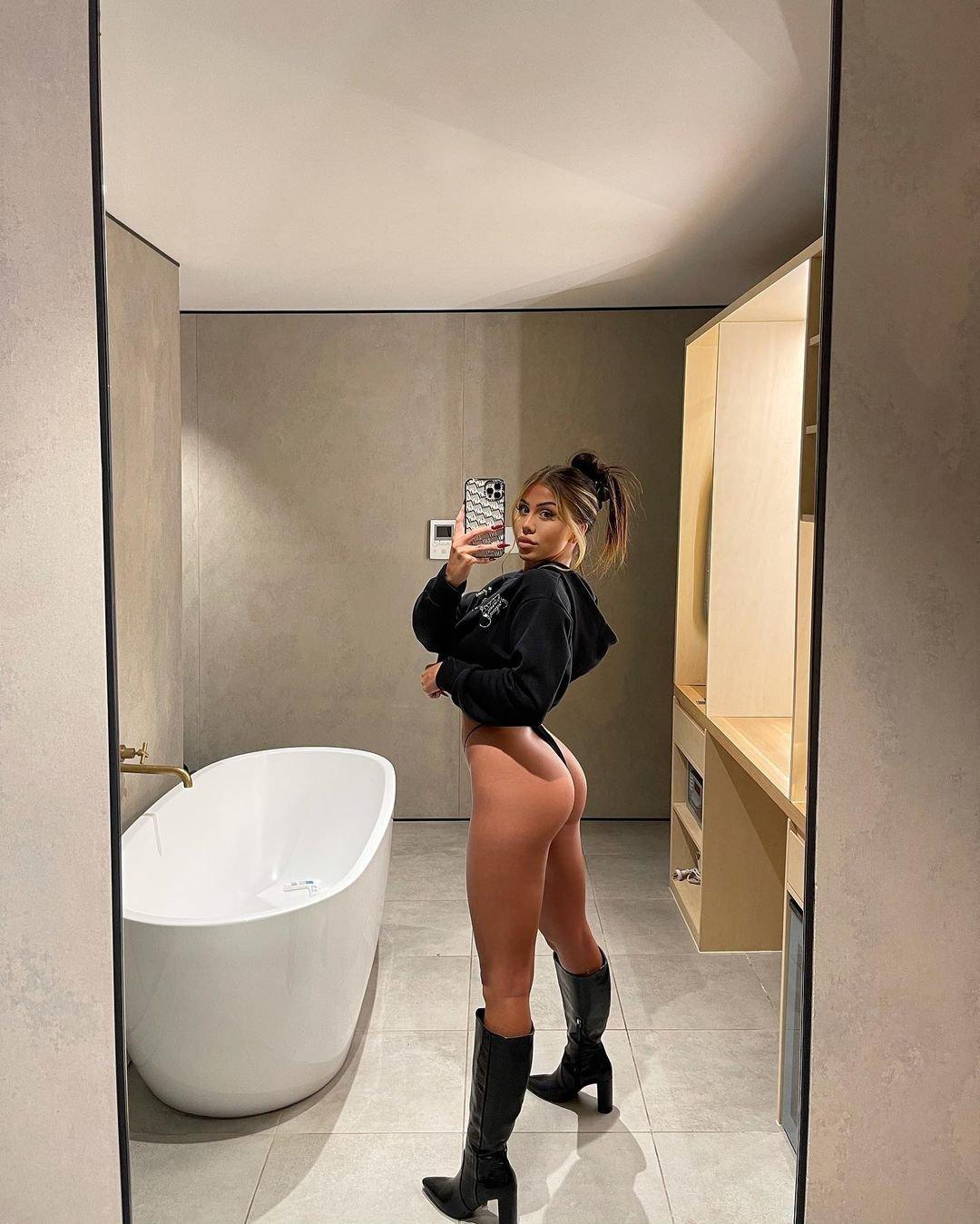 In her latest share, the fitness bombshell flaunted her chiseled body while standing with her back to a massive mirror. Her rounded posterior was on full display in the scanty bottoms, whose barely-there triangular back left nothing to the imagination. The strappy black number had super-thin sides that accentuated Laura's trim waist and dipped low enough in the front to tease her tummy. The 28-year-old flashed a glimpse of her washboard stomach in a cropped hoodie that matched her minuscule thong. She left the hood down, showing off her messy hair, which was tied with a black scrunchie.
Article continues below advertisement
Endless Pins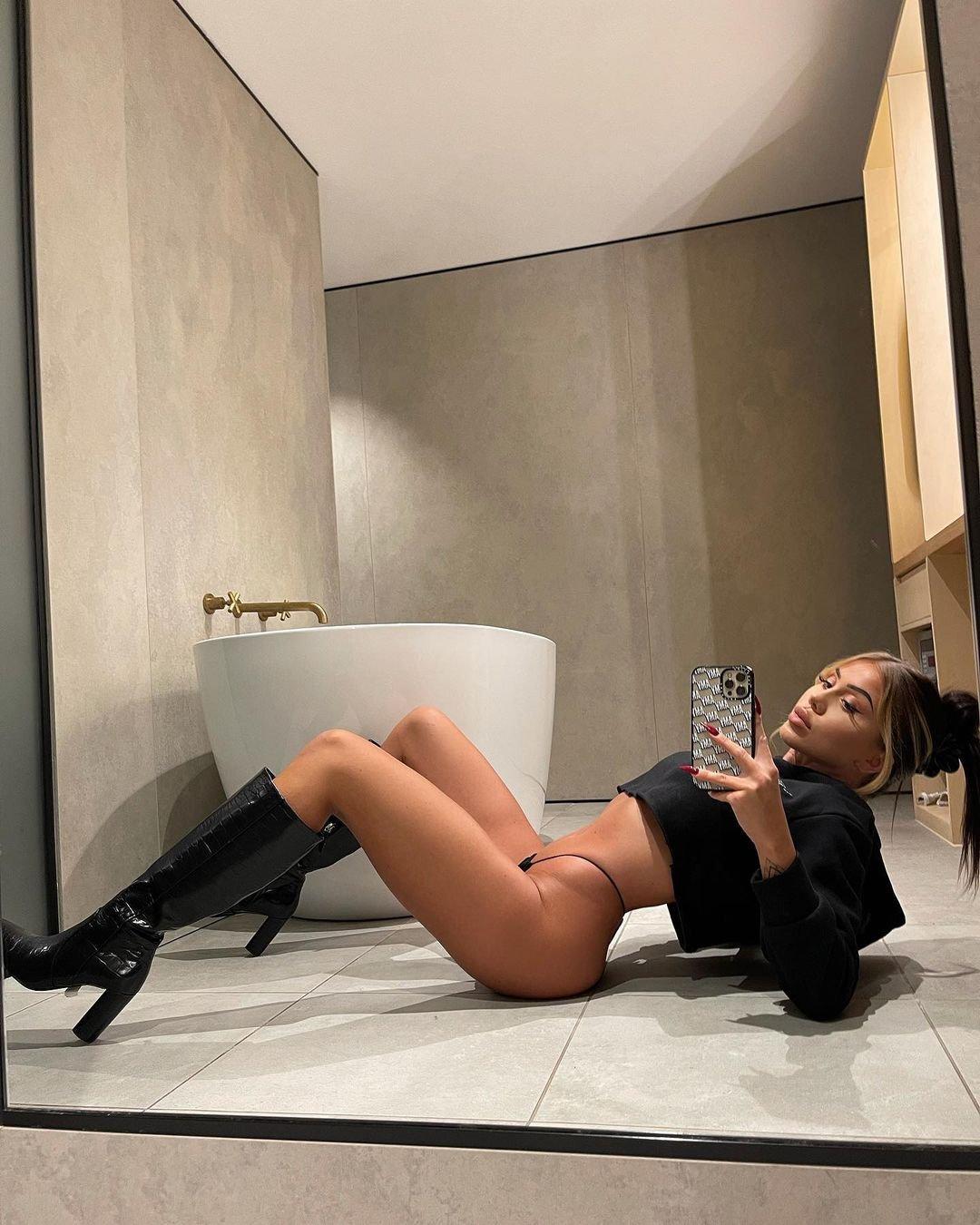 Laura's supermodel-like stems were also on show in the skimpy outfit that provided next-to-no coverage below the waist. The stunner posed with her feet wide apart, allowing her audience to admire her endless pins in detail. She further highlighted her sexy gams with a pair of sleek high-heeled boots that grazed below the knee, coordinating her footwear with the rest of the ensemble.
Her sculpted figure was perfectly framed between an oval bathtub and a large shelving unit, whose built-in spotlights appeared to be the source of the glowing beams shining on Laura's backside and long, lean legs.
Selfie Queen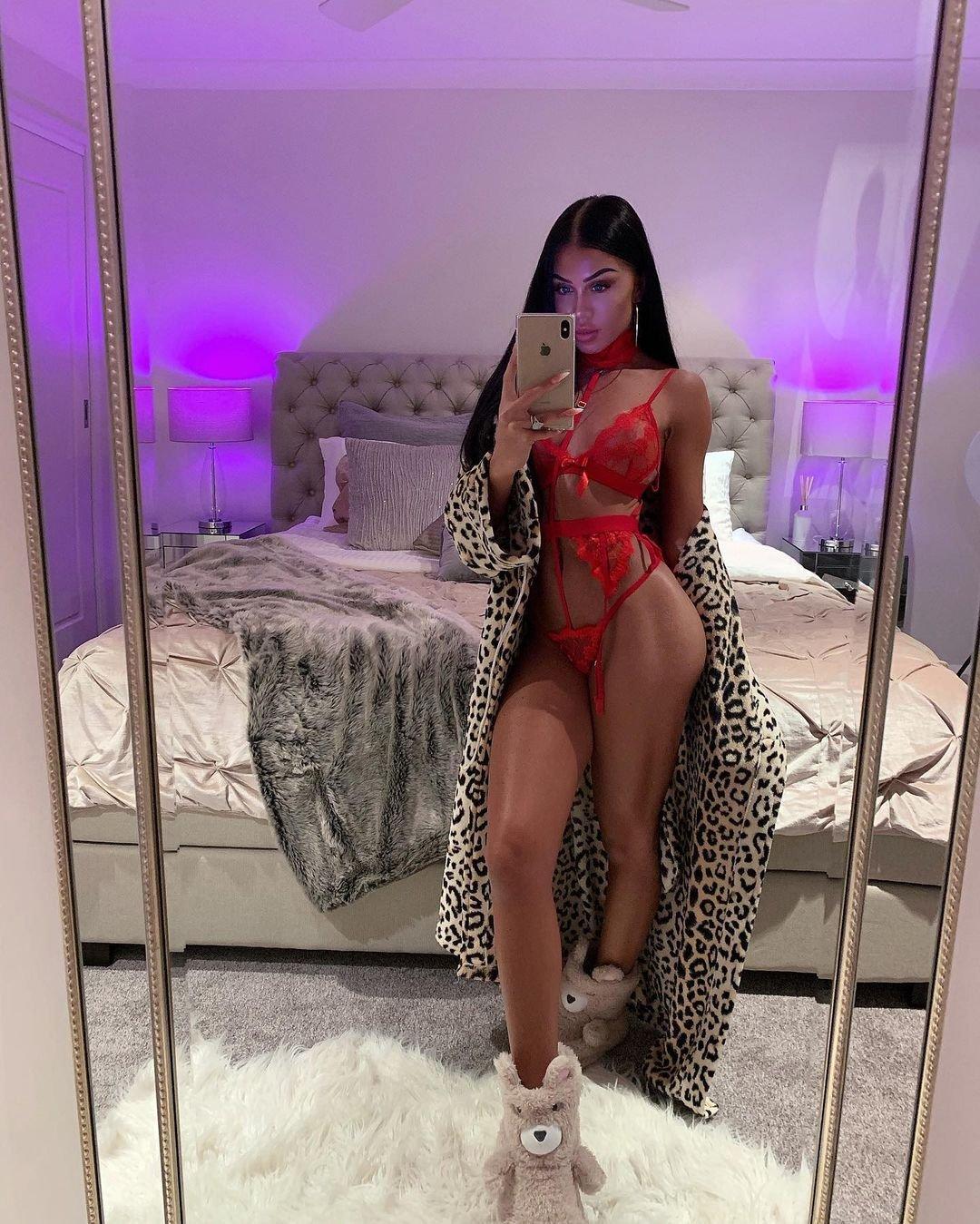 Followers seemed very impressed with the sultry share, rewarding the selfie with more than 15,400 likes. Many of her online admirers and fellow models, such as Abby Dowse, Nina Serebrova, Isabella Buscemi, and Natasha Galkina, dropped gushing messages in the comments section of the post. Other fans decided that a trail of emoji was enough to express their admiration.
"OMG Laura, what a perfect bum babe," raved one enamored follower, who left a string of hearts.
"I legit dropped my phone when I saw this," chimed in a second user.
"Love the peach," a third fan complimented Laura's toned backside.