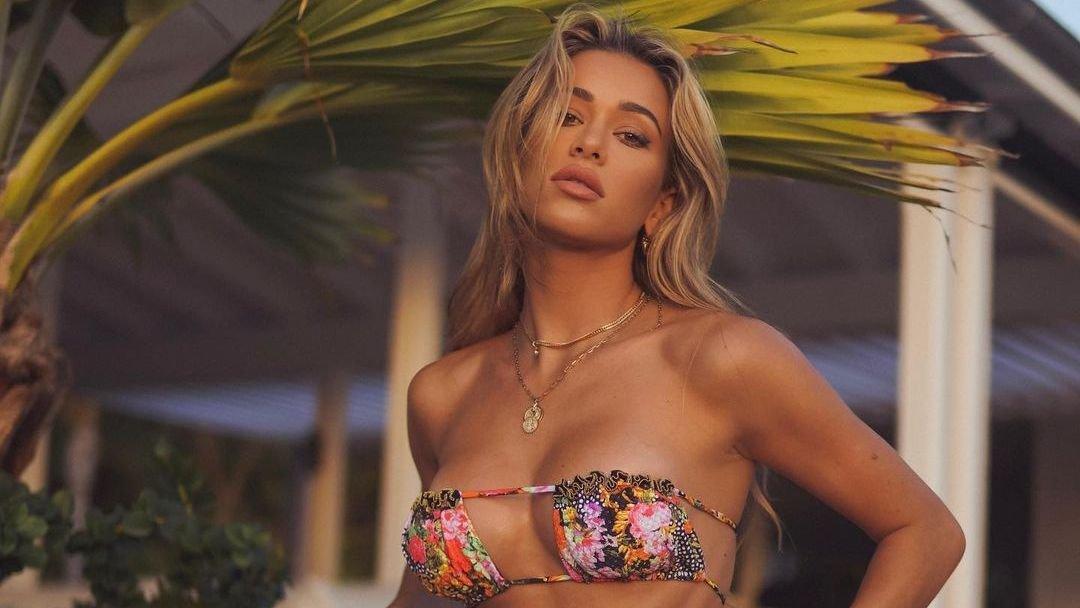 Cindy Prado Flaunts Her Shapely Curves In An Orange Mini Dress
Cuban bombshell Cindy Prado stunned her 2.1 million Instagram followers with her latest post, a steamy series of snaps in which she rocked a figure-hugging orange mini dress.
The photos were captured in Miami, Florida, as the geotag indicated, and Cindy appeared to be doing a bit of shopping in a luxurious spot, with a pristine structure and large glass windows visible behind her.
The look she wore was from the brand Runaway The Label, whose own Instagram page she tagged in the caption of the post.
Article continues below advertisement
Crocheted Cutie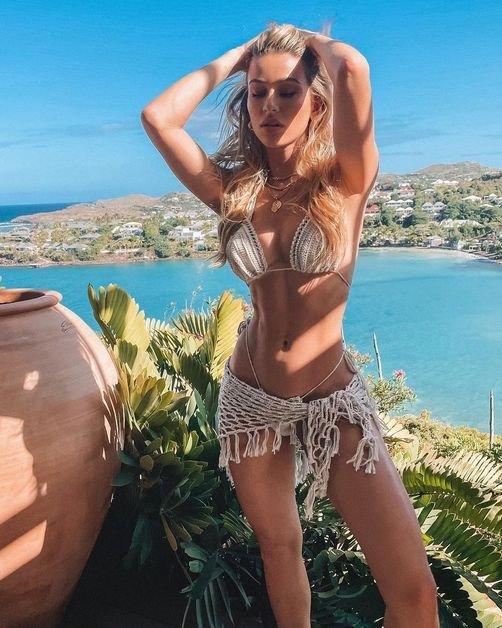 The garment had a V-neck neckline that revealed a tantalizing amount of cleavage, and thin straps that extended over her shoulders, leaving her arms bare.
The look appeared to be crafted from a knit fabric with cable-knit details, including embellishments that stretched vertically over her breasts and wrapped horizontally around her torso and hips.
The silhouette of her look highlighted her slim waist and shapely hips, putting her hourglass curves on full display. The hem came just a few inches down her thighs, leaving plenty of her sculpted stems exposed.
Bombshell In Orange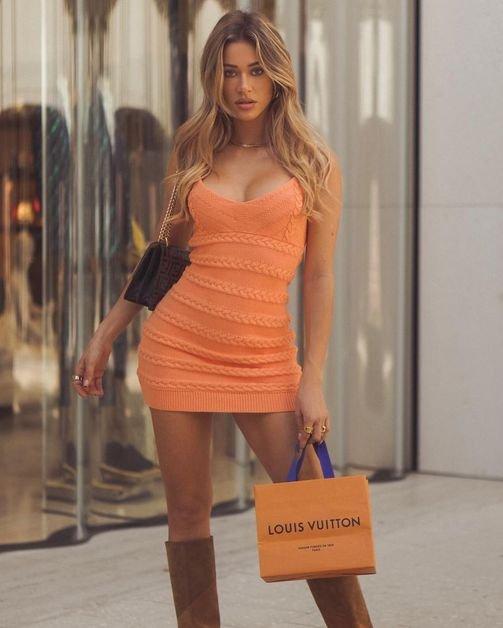 Cindy paired the dress with brown knee-height boots, and also had a structured black bag with a gold chain strap slung over one shoulder.
She added some metallic embellishments with her accessories as well, rocking a necklace that was just longer than choker length, earrings, and several rings.
She also held a Louis Vuitton shopping bag in one hand, suggesting that she picked up an item from the retailer.
Cindy's long locks tumbled down her chest in soft curls, framing her flawless features perfectly.
Article continues below advertisement
Dangerous Curves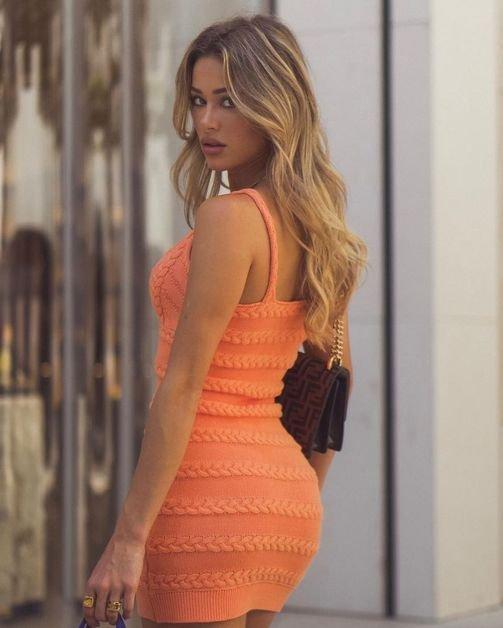 In the first image, Cindy stared right at the camera, her lips parted in a sultry expression and a smoky eye makeup look highlighting her piercing gaze.
For the second picture, she spun around, turning her back to the camera to show off her pert posterior. Her hair cascaded down her back, and she glanced over her shoulder as the photo was captured.
She followed up the initial images with an additional three pictures, all showing the same look from different angles, including one where a flirtatious smile played across her features.
Revealing Rainbow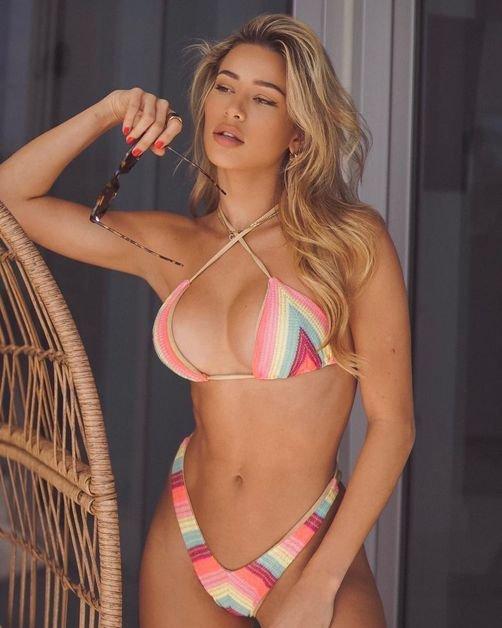 Cindy's fans couldn't get enough of the share, and the post racked up over 30,300 likes within five hours of going live. Many of her fans raced to the comments section to share their thoughts as well.
"Elegant and sexy," one fan wrote.
"This is gorgeous," another commented.
Cindy loves to flaunt her curves in all kinds of skimpy ensembles, including swimwear. Recently, as The Inquisitr reported, she posted a series of snaps in which she wore a minuscule crocheted bikini.