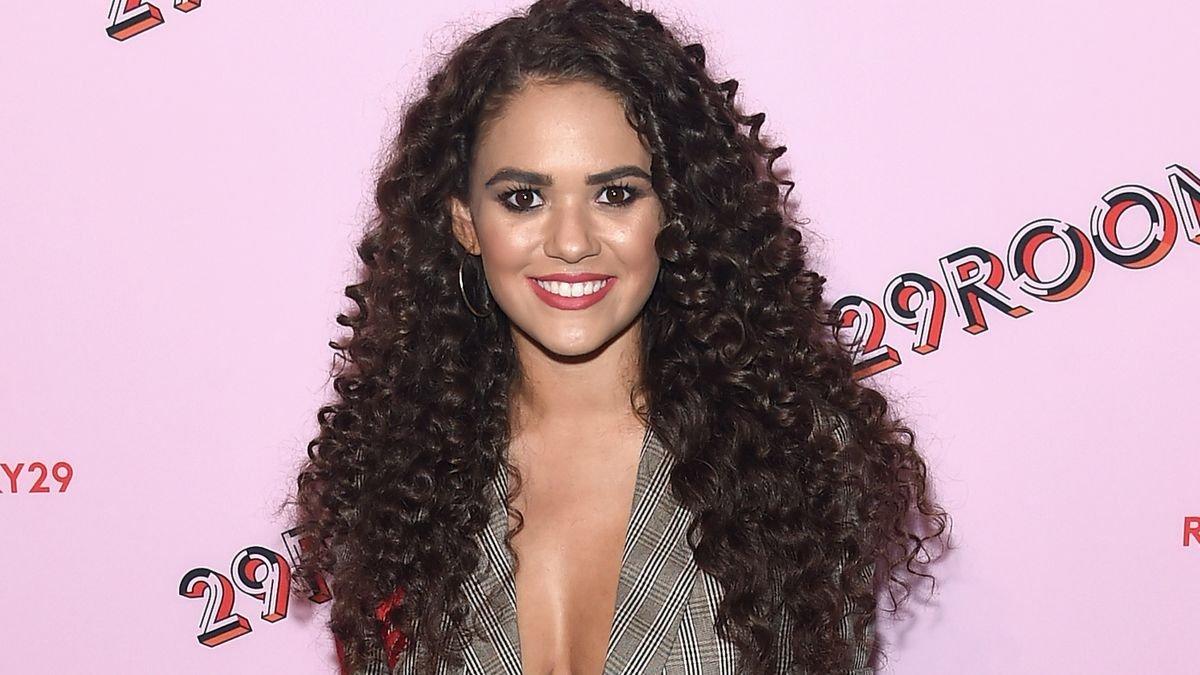 Madison Pettis Flaunts Her Curves In A G-String And Bra While Getting Flirty In Bed
Madison Pettis helped her fans wake up without a drop of coffee in their cups with her most recent Instagram post. The 22-year-old former Disney Channel star shared a sensual new video that showed her frolicking around in bed while scantily clad in a lingerie set.
She used a tag to reveal that her look was from Rihanna's intimate apparel brand, Savage x Fenty. As one of the label's ambassadors, Madison often serves up sizzling photos and videos that feature her wearing very little.
Article continues below advertisement
A Jolt Of Java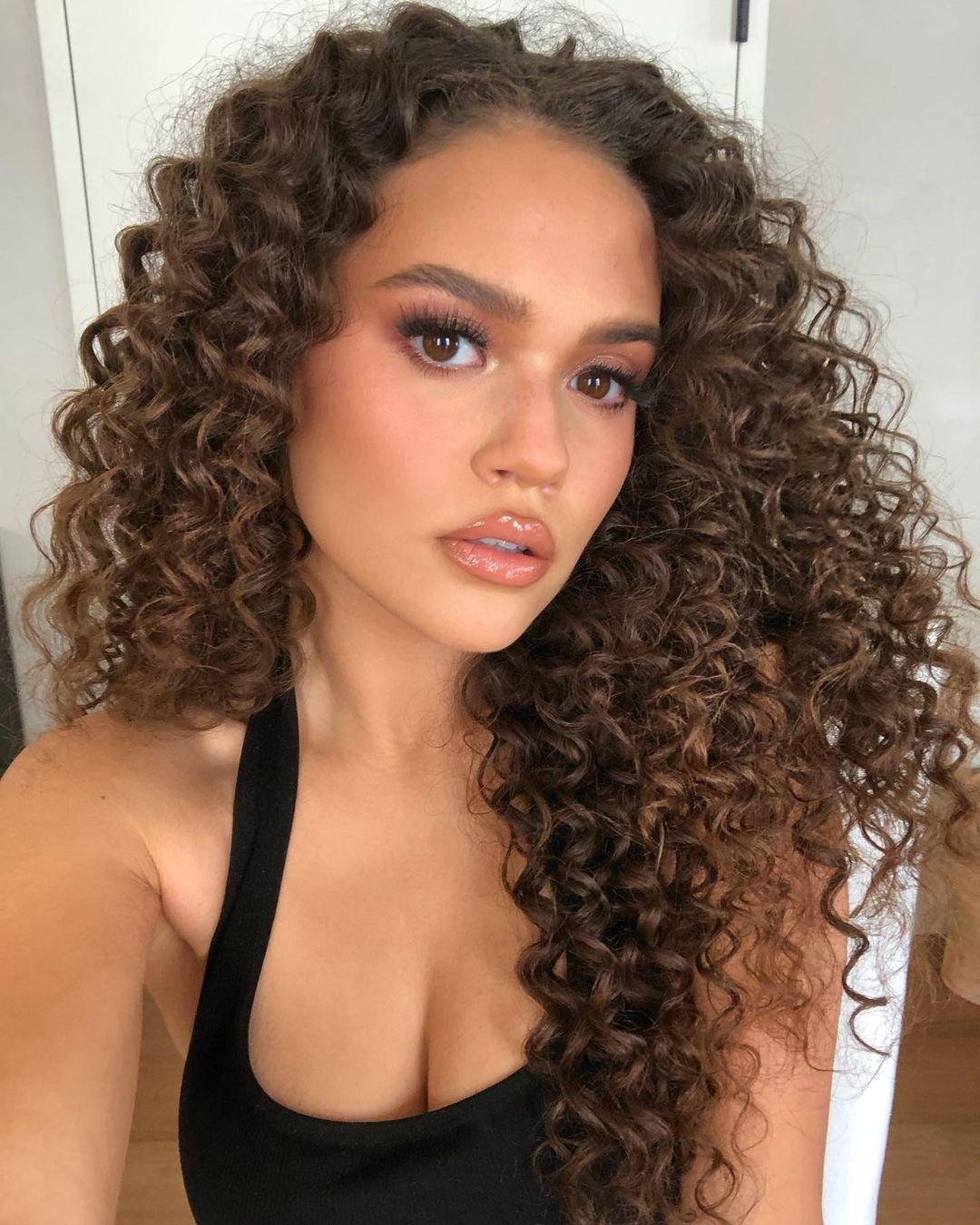 In the caption of her post, Madison seemed to compare wearing Savage x Fenty to having her "coffee in the morning." A cup of the hot and bitter stuff appeared in her video. She held it in front of the camera while giving her viewers a beaming smile. In a few shots, she was posing in bed. She had her upper body propped up on fluffy white pillows and she looked contemplative before taking a sip from her white mug.
A Vision In Violet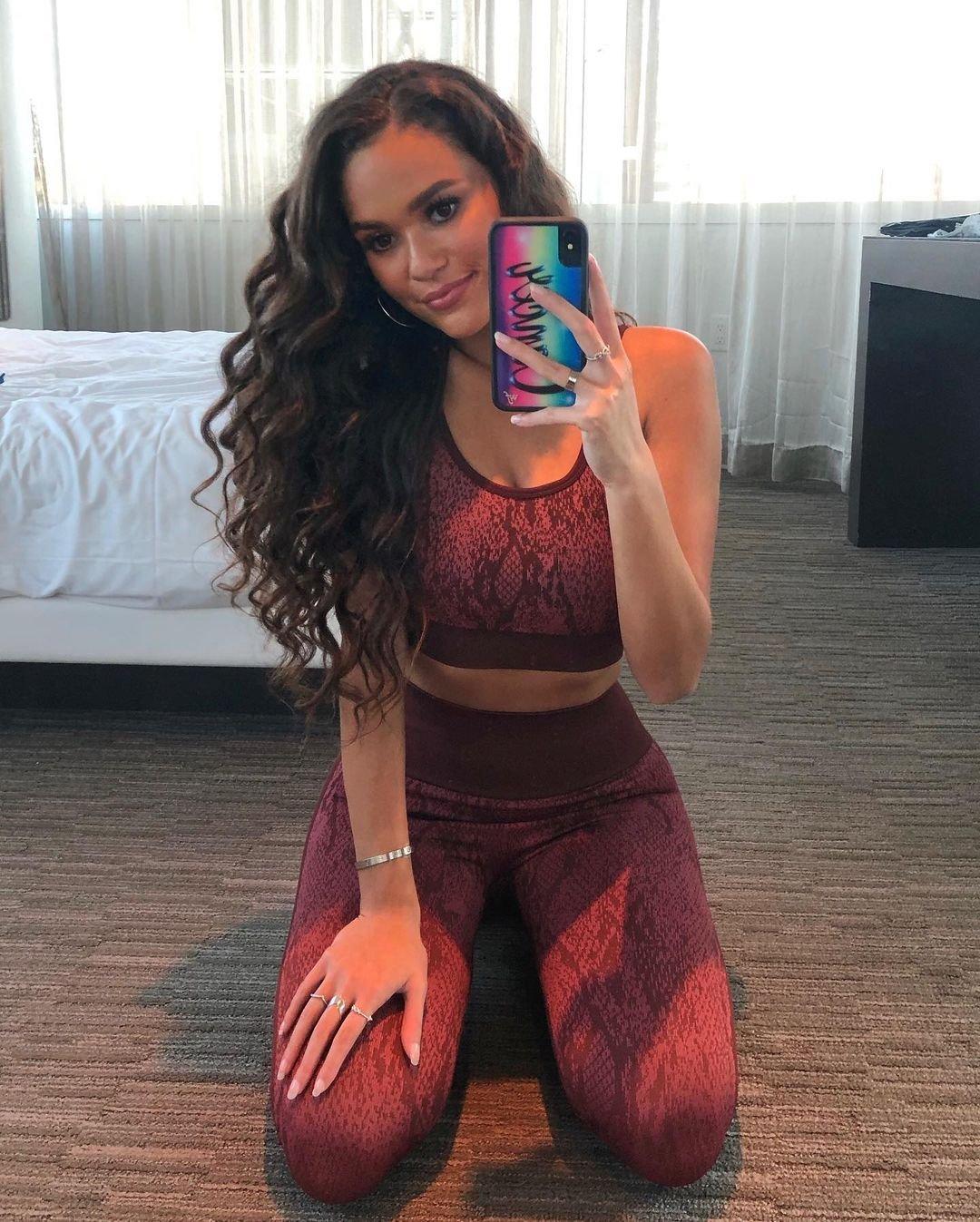 Madison wore a bright violet bra that possibly looked familiar to some of her followers. It featured the same design as the tangerine-colored top that she rocked when she transformed into her fans' "orange crush." The bottom half of its cups were formed from satin-smooth fabric, cleavage-enhancing padding, and underwire. The upper halves were made out of fine sheer mesh lace with a floral motif. Her matching panties were a G-string with a lace panel in the front and a V-string cutout in the back.
Article continues below advertisement
Fun & Flirty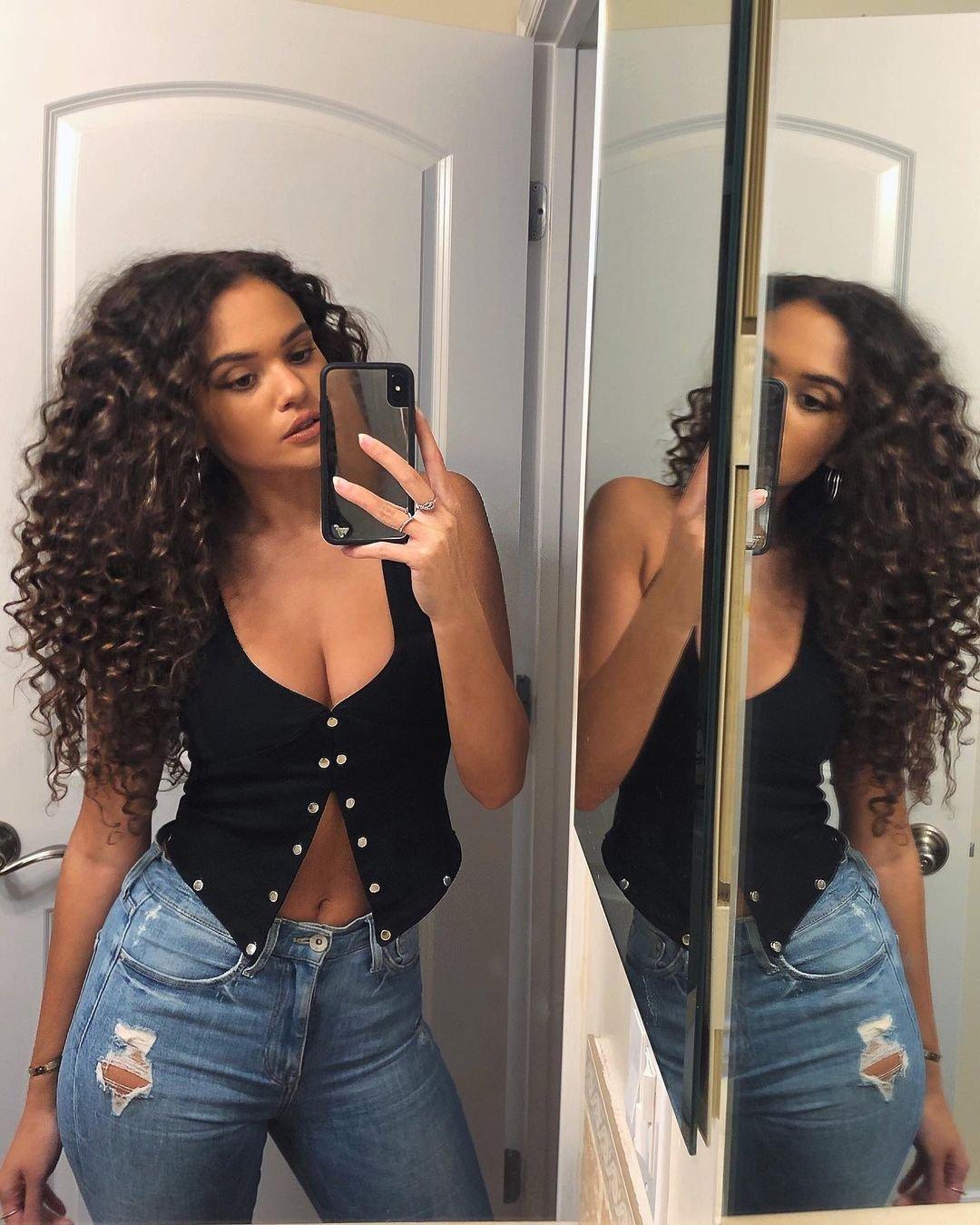 Most of the former Cory In The House star's footage was filmed in the bedroom of her house. She traded her usual sultry smoldering stares for lots of flirty smiles and laughs as she rested on her stomach in bed and played with her bouncy brunette curls. She even had a mini pillow fight with the camera.
There were a few shots of Madison standing before a full-length mirror to better display her toned tummy and perky chest. When she turned around, she gave her fans a peek at her pert derriere and her revealing G-string.
She's All That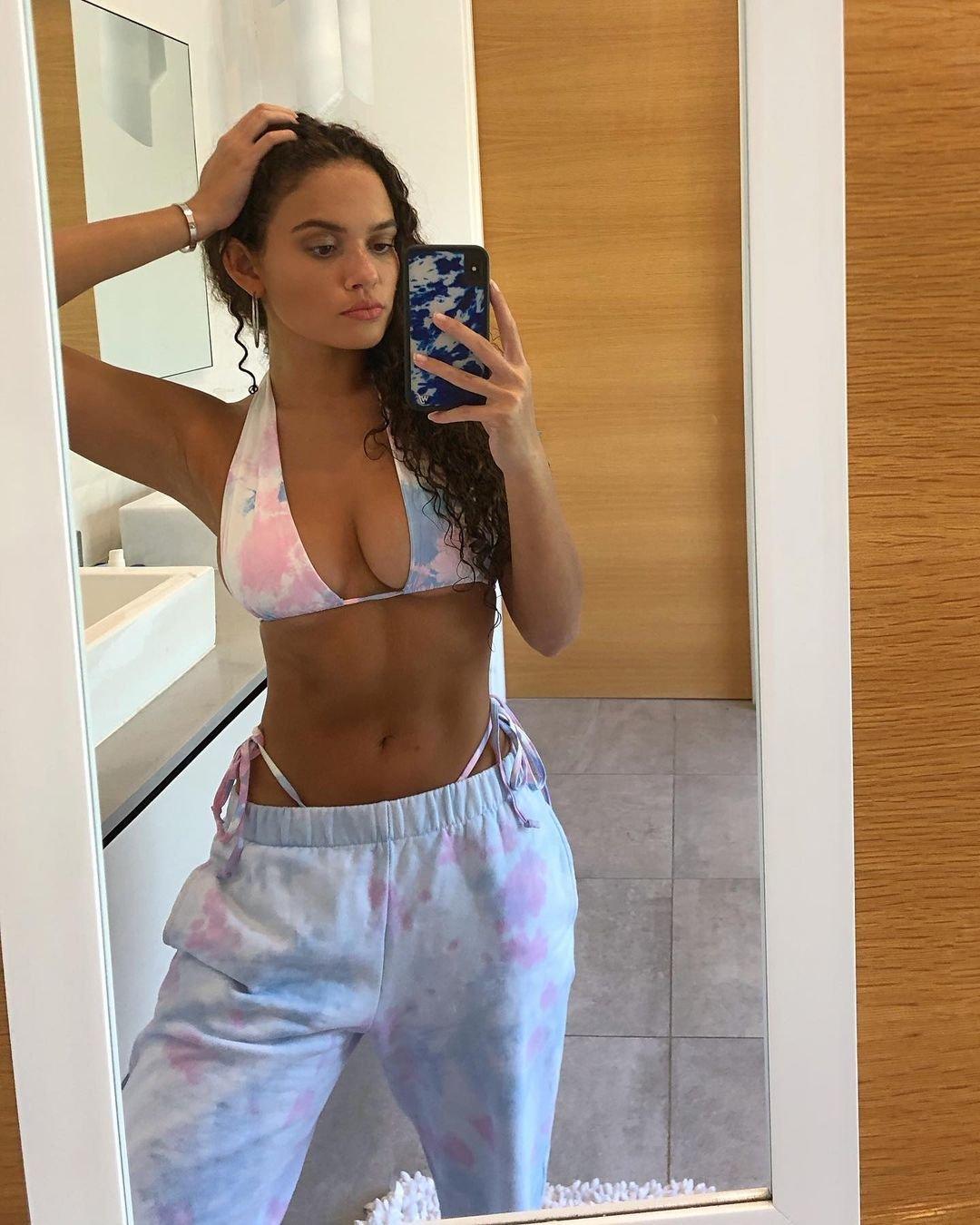 In response to all of her Instagram posts, many of Madison's followers love to mention her first major movie role in The Game Plan, which saw her starring alongside Dwayne "The Rock" Johnson. She was a child star on the rise at the time, but she would eventually put her family-friendly past behind her by appearing in the raunchy comedy American Pie Presents: Girls' Rules. As reported by Digital Spy, her next big role will be starring alongside TikTok star Addison Rae in the gender-swapped She's All That remake, He's All That.
However, Madison's short and sultry videos are enough to convince her IG followers that she's all that and then some.
"Cup of Woah!" read one response to her latest post.
"Real Goddess," commented another.
"With a shot of damn," a third wrote.