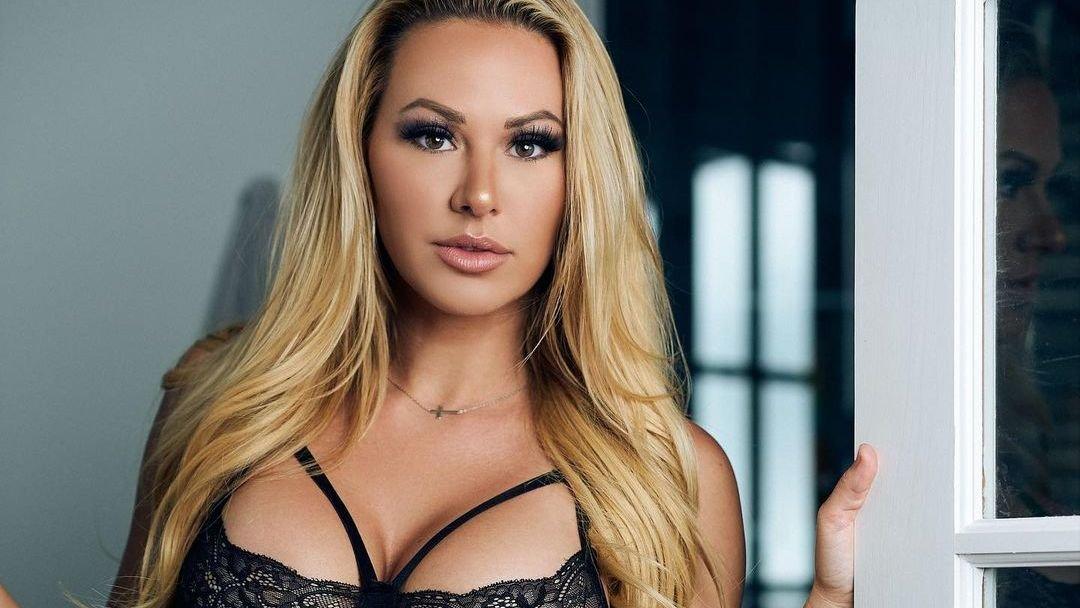 Kindly Myers Slays In Sheer Lingerie While Sitting On A Car Hood
Kindly Myers teased her 2.4 million Instagram followers on Tuesday, February 23, with a hot new update that left little to the imagination. The self-proclaimed "professional smokeshow" posed with a white Hummer while wearing nothing but lingerie, electrifying her already tempting timeline.
The three-part series captured the Playboy hottie on a rooftop, as indicated in the caption. Kindly flaunted her insanely toned body as she struck several sultry poses for the camera. She leaned her back against the car as she stood with a knee raised, then hopped up onto the massive hood and spread her legs. See the seductive slideshow below.
Article continues below advertisement
Black Lace Never Fails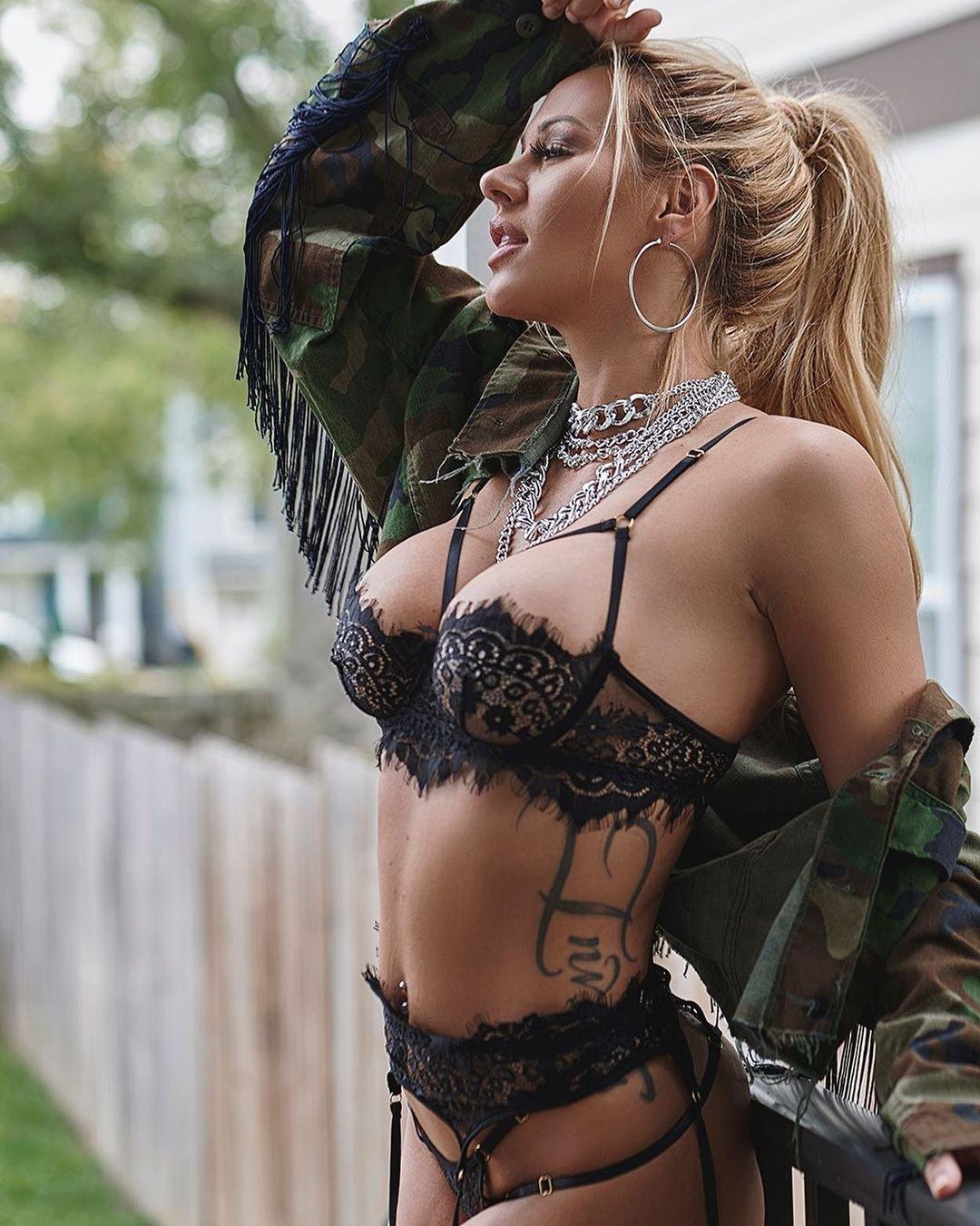 The former soldier-turned model -- who served four years in the Army National Guard, according to Maxim, smoldered in a scanty black mesh set that provided little coverage to her flawless figure. Her buxom chest was crammed into a see-through balconette bra that maintained her modesty with an elaborate lace embroidery decorating the middle of the revealing cups.
On her lower half, Kindly wore coordinating panties that accentuated her curvy hips with a set of double side straps. The low-waisted number allowed viewers to admire her chiseled tummy and tight abs. Scroll through to see the enticing lingerie.
Kindly Opens Wide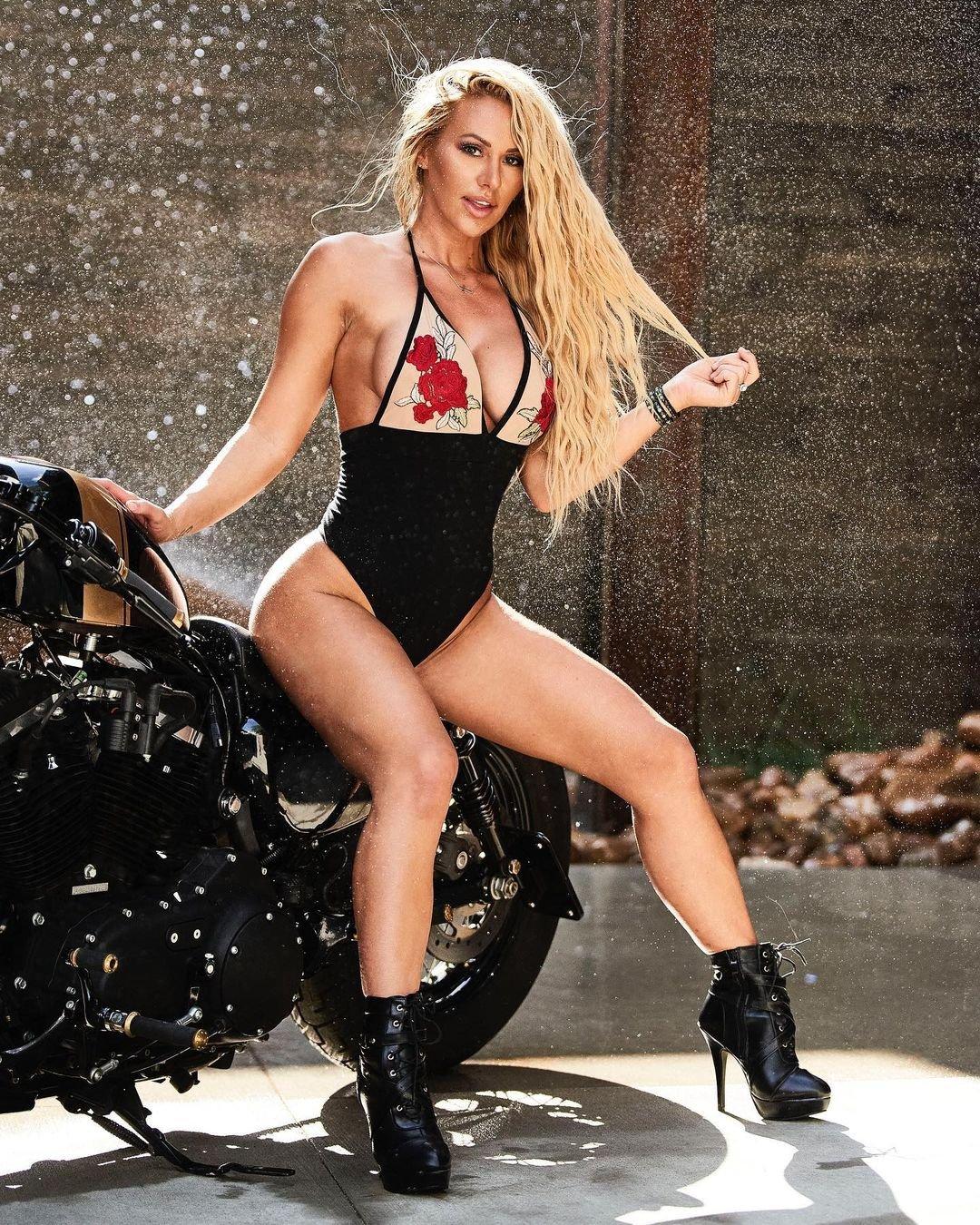 The 35-year-old flashed her sheer undies by posing with her knees wide open. She put one foot on the bumper, exuding an air of sexy nonchalance as she ran her hand through her wind-swept hair. Another pic saw Kindly putting up both feet and parting her legs while grabbing onto the bumper. Her 5-foot-8-inch figure looked petite compared to the size of the Hummer, which could easily accommodate another person on the hood.
The ex-soldier rocked black combat boots that laced up in the front. In one of the pictures, she wore a matching leather jacket, which she left unzipped to show off her lingerie.
While the photos captured Kindly from afar, the bombshell gave fans a closer look at her sexy duds in a steamy slideshow uploaded several hours prior. The babe posed in her bedroom and showed off her assets from all possible angles, which included a view of her thong-clad booty.
Article continues below advertisement
Love Of Cars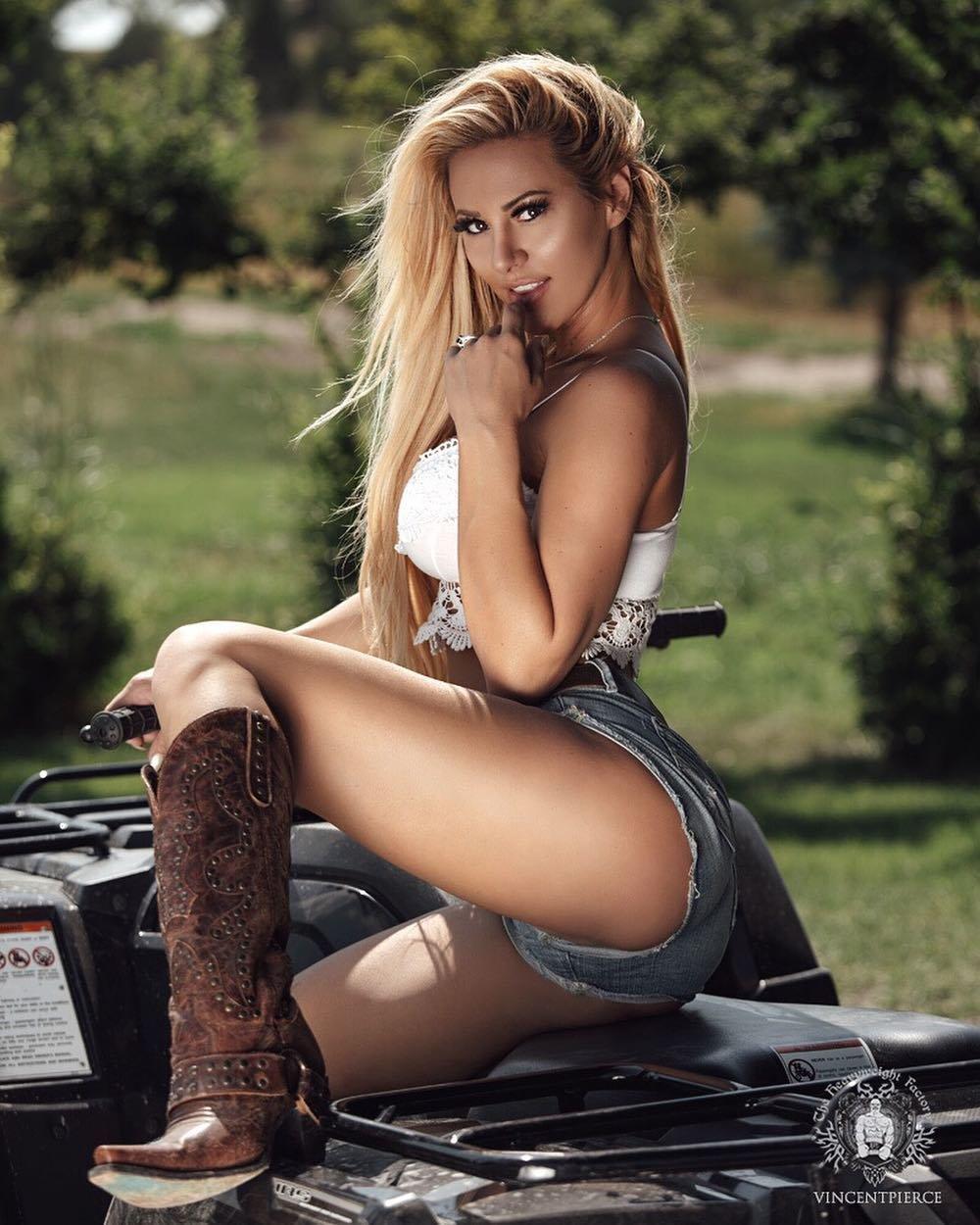 The Tennessee native expressed her love of cars in the caption by humorously dubbing the Hummer her "girlfriend."
"Isn't she pretty?" Kindly asked fans.
Their answers didn't disappoint one bit, as her supporters got creative in showing their adoration for the gorgeous model.
"You Ladies have Beautiful bumpers, Haha," quipped one Instagrammer.
"Killer hood ornament!" another person complimented Kindly's curves.
"If my car has [sic] a hood ornament like that I wouldn't be able to keep my eyes on the road!!!" gushed a third user.
"Wherever you're going, take me with you," begged a fourth admirer.
She Keeps Fans On Their Toes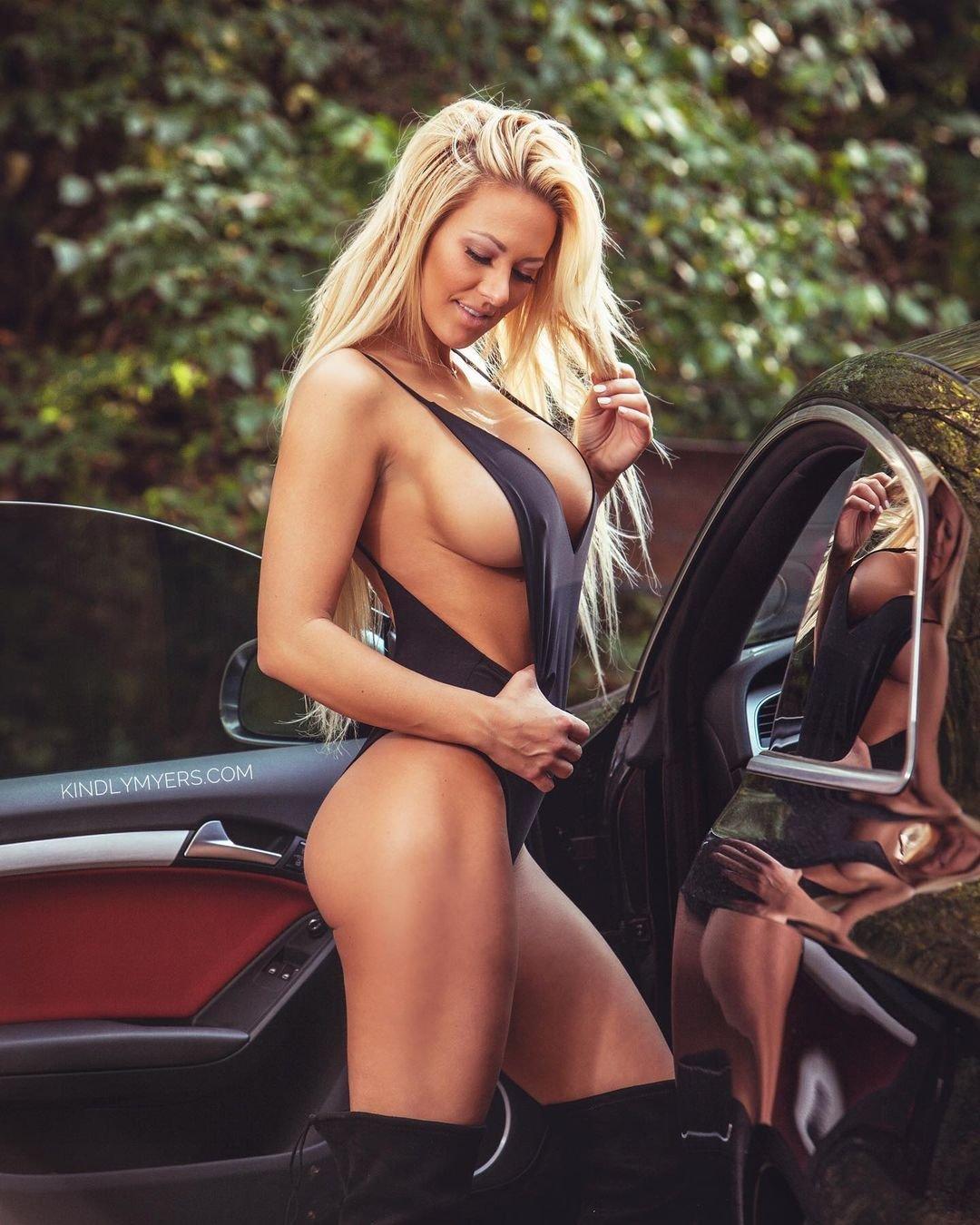 Kindly is no stranger to showcasing her curves in sizzling lingerie. Updates featuring her sultry physique in scanty, formfitting duds have been a regular occurrence on her Instagram feed lately. A post shared over the weekend initiated an elated response from her admirers as the blond beauty stripped down to a white lacy set and invited her audience to a session of 'Netflix and chill.'
Her latest share was another big hit, earning her more than 10,600 likes in the first three hours of posting. The suggestive photos also racked up 216 messages from Kindly's enamored fans.