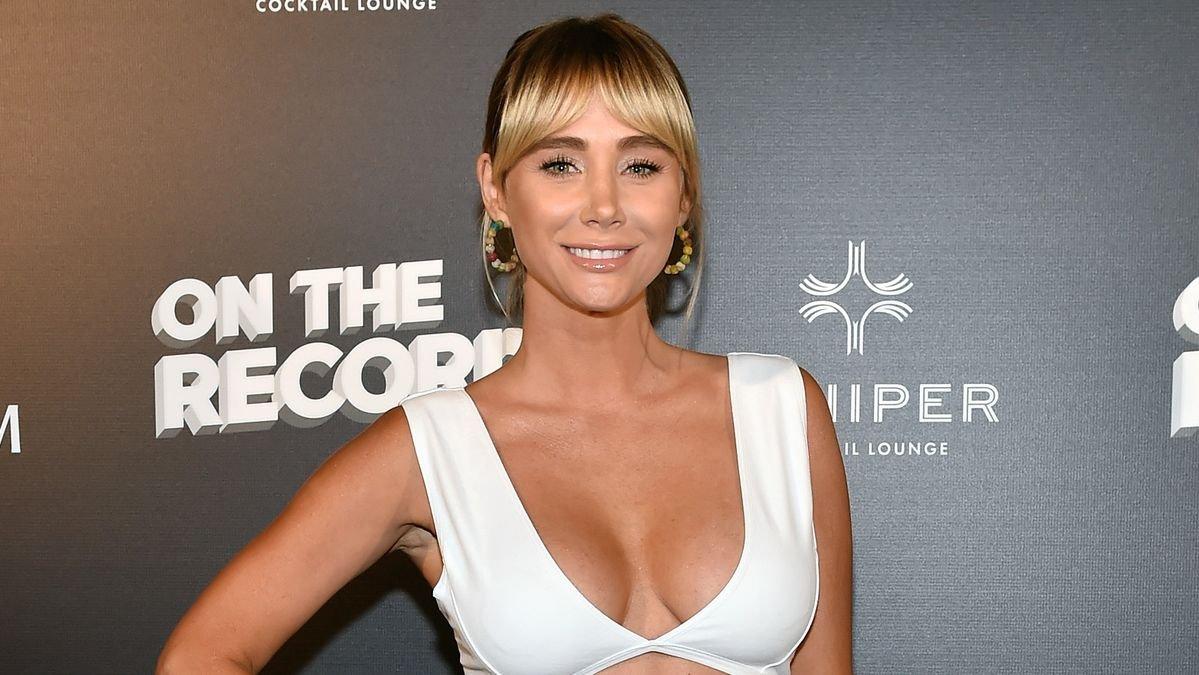 Sara Underwood Slays In Bikini Throwbacks & Gets Honest About Life
Playboy model Sara Underwood combined sultry throwback photos with a vulnerable caption in a new Instagram post on Monday.
The blond bombshell noted that these shots were taken in Bali before the coronavirus pandemic began. This is a disclaimer she felt was necessary on other recent posts as well.
The pictures showed Sara wearing a minuscule bikini. She posed near a waterfall in Bali and described it as a beautiful destination. Sara opened up in her caption about how real life typically isn't nearly so picturesque.
Article continues below advertisement
Sara's Been Experiencing Difficult Times
In her caption, Sara explained that the past few weeks had been "extremely emotionally difficult." She didn't give details, but she did promise that eventually, she would provide more specifics.
The model added that she simply didn't have the energy yet to fill people in on whatever's happened. Fans quickly stepped up with supportive comments in hopes of helping her out.
"But this is a good reminder, that even though someone's feed may look perfectly picturesque, that's not what real life looks or feels like, ever," Sara wrote.
Photos Take Sara Back To Easier Times
The throwback photos certainly provided a peaceful vibe. Sara's fans may have caught a glimpse of this bikini some time ago. However, this array provided some new titillating views.
The initial shot in the post showed Sara sitting cross-legged facing the waterfall. She rested her hands on her knees and confidently showed off her curvy backside.
Sara's blond tresses were parted down the center and pulled back into two messy ponytails. A headband kept her bangs in place and a few loose wisps gently framed her face.
Article continues below advertisement
The Barely There Bikini Highlighted Sara's Bombshell Curves
The second photo showed Sara pulling at the thin side-tie strings of her bikini bottoms. She looked down as she did this and stood angled slightly to the side.
Sara's tiny bikini top revealed plenty of cleavage. The tan-colored swimsuit pieces had pearls incorporated all over the small panels to add a touch of texture and bling. The crocheted pieces covered the bare essentials of the Playboy model's slender frame, but not much more.
"U look perfect in nature," one fan remarked.
Sara's Fit Figure Looked Flawless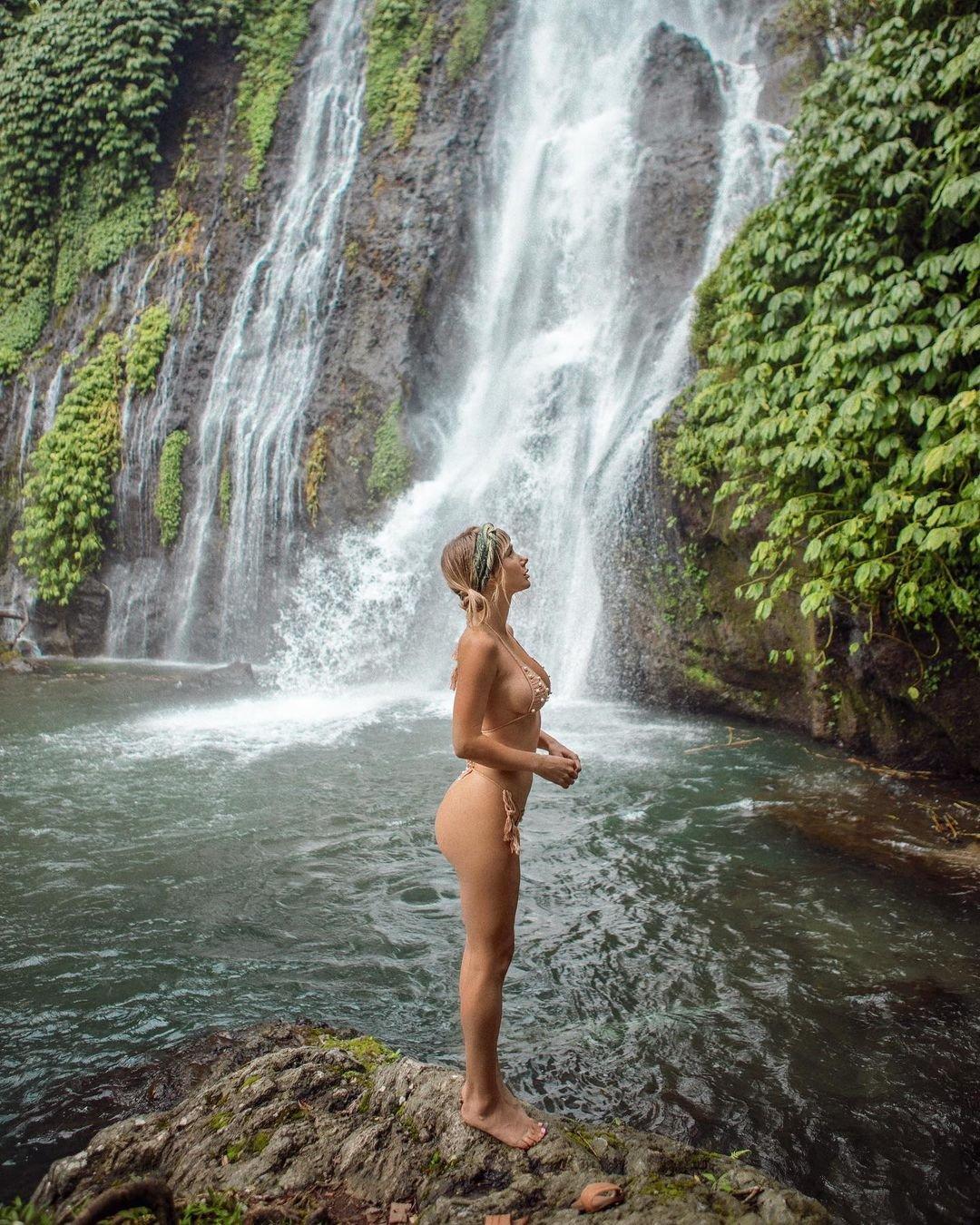 The remaining photos showed her standing sideways next to the waterfall and then posing in a couple of different positions. Each one was more tantalizing than the last and clearly raised everybody's heart rates.
Some people noted that they'd been navigating struggles as well, and fans encouraged her to keep pushing forward. About 470 comments and 68,500 likes poured in during the first couple of hours after Sara had shared this post. Clearly, the combination of beauty and vulnerability really struck a chord with the model's supporters.