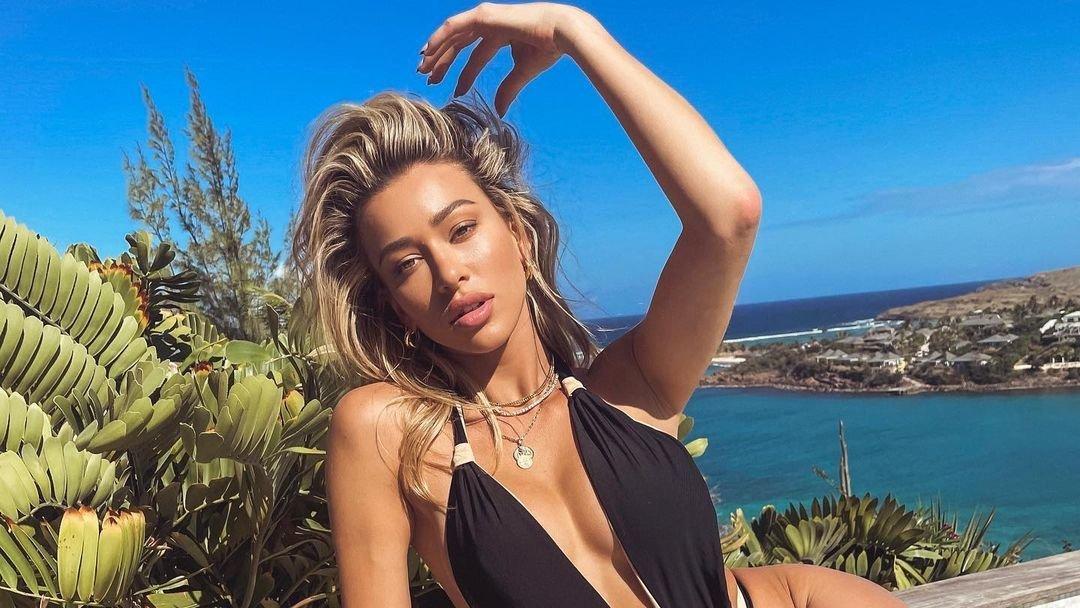 Cindy Prado Sizzles In Tiny Daisy Dukes And A Pink Bandana Top
Cuban smokeshow Cindy Prado tantalized her two million Instagram followers with her most recent share, a steamy series of snaps in which she rocked a skimpy outfit while enjoying some time on a balcony.
The photos were captured in her home base of Miami, Florida, as the geotag indicated, and Cindy perched on a large balcony with glass sides. The space had a gorgeous view of the ocean, as well as of several towering skyscrapers nearby. A large table with a wooden base and concrete top was visible behind her, and Cindy used the furniture as a prop in a few of the slides.
Article continues below advertisement
Bedazzled Beach Babe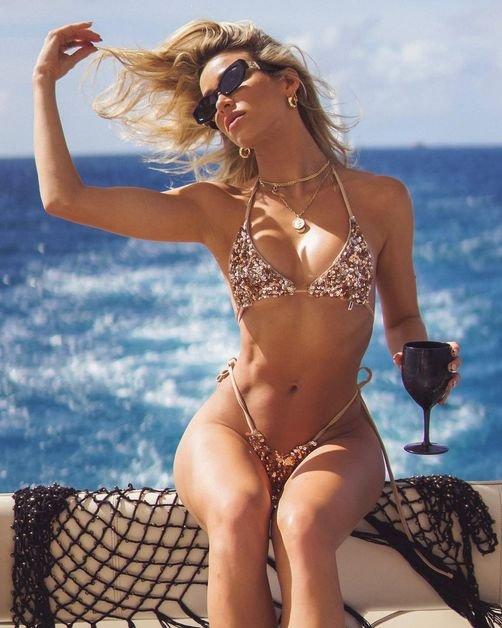 The ensemble she wore was from the brand PrettyLittleThing, and Cindy made sure to tag the company's own Instagram page in the caption of the post as well as in the first slide.
She showed off her fit physique in a strapless pink bandana top. The garment left a hint of cleavage on display, and her sculpted shoulders and slender arms remained exposed. The pastel fabric stretched across her ample assets, hugging her curves before draping down the rest of her torso.
The piece had an asymmetrical hem, cut high on the sides and dangling down to just below her belly button in the middle.
Delicious Daisy Dukes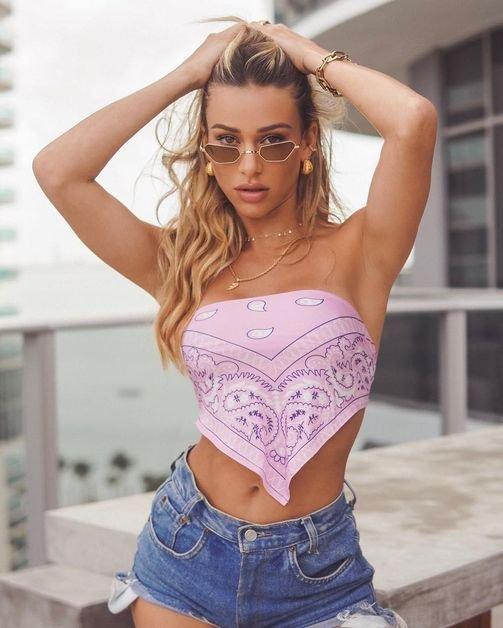 She paired the revealing top with scandalously tiny Daisy Dukes that placed her toned thighs on full display.
She also added a few accessories to finish off the ensemble. A pair of golden earrings dangled from her ears, and she paired a delicate choker necklace with a longer pendant necklace on a chain. A pair of unique statement sunglasses slide down the bridge of her nose, and she wore a chunky chain bracelet on one wrist.
In the first shot, Cindy placed both hands atop her tousled waves, staring seductively at the camera with her lips slightly parted.
Article continues below advertisement
Balcony Bombshell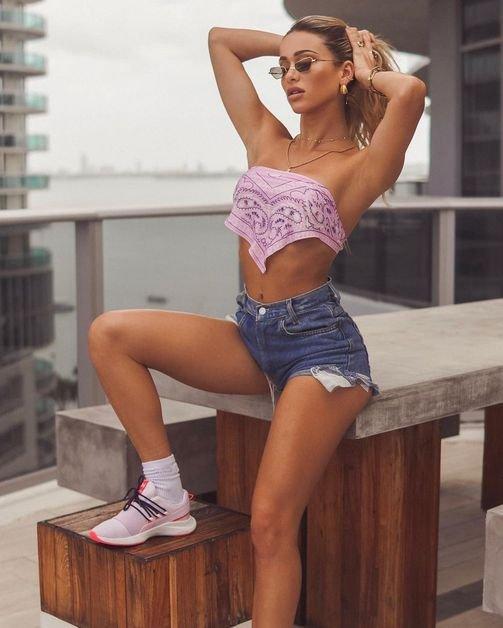 Her Daisy Dukes were so short that the pockets hung out the bottom, and the hem barely extended down her thigh, showing off nearly every inch of her sculpted stems.
For the second shot, she flashed a radiant smile. For the third image, she mixed things up and perched on the tabletop, one foot on the ground and the other on a wood-topped stool. She kept the ensemble casual by wearing white sneakers with neon pink accents and black laces, and posed with her back slightly arched in a way that highlighted her curves.
Red Hot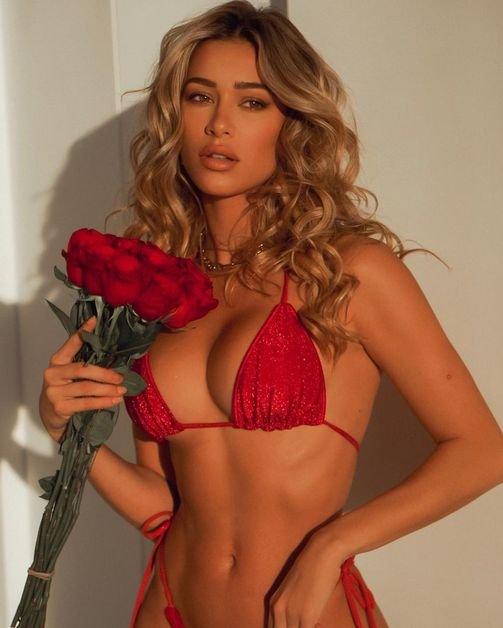 Her followers couldn't get enough of the steamy update, which featured three additional poses, all of which showed off her flawless physique. The post racked up over 13,300 likes within just one hour of going live, and her fans raced to the comments section to shower her with compliments.
"Looking so beautiful," one fan wrote.
"Hottest girl on the block," another remarked, referencing Cindy's caption.
Cindy loves to flaunt her figure in all kinds of outfits, from streetwear style to swimwear. Recently, as The Inquisitr reported, she posed another series of smoking-hot images in which she rocked a white bikini with gold embellishments and an open cropped shirt.