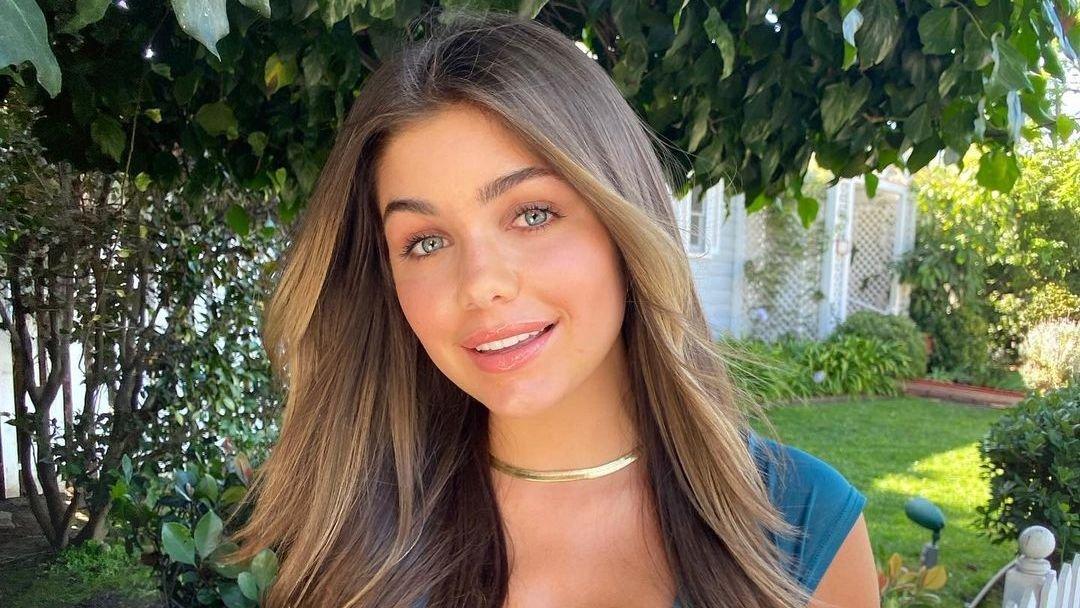 Hannah Ann Sluss Flaunts Her Killer Figure In A Pink Bikini: 'Sun's Out, Buns Out!!'
"The Bachelor" star Hannah Ann Sluss treated her 1.3 million Instagram followers to a trio of titillating snapshots on Sunday. The 24-year-old model and reality television star was ready for a day of sunshine and her fans could not get enough of this look.
Hannah Ann chose garments from the Montce line for these shots. She showed off their "Pink Crush" velvet pieces and they beautifully highlighted her insanely fit physique. She the look off via several angles that her followers loved.
Article continues below advertisement
Hannah Ann Felt Playful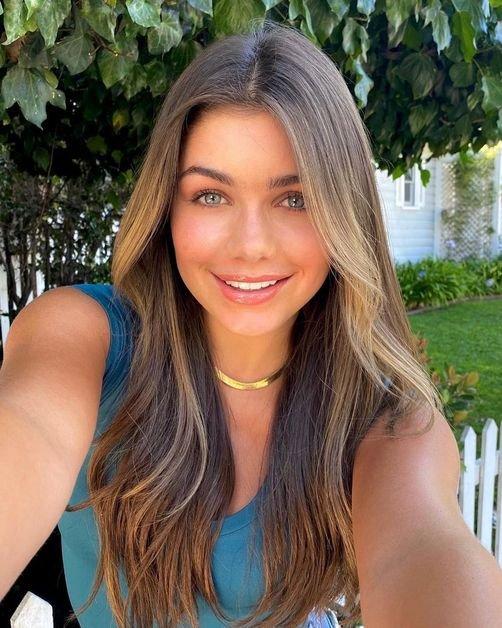 The caption for Hannah Ann's Instagram post was a simple one. She teased "Sun's out, Buns out!!" and added a smiley emoji with black sunglasses. She stood indoors by a patio door with a gorgeous backdrop behind her.
In the first photo, which can be seen below, Hannah Ann stood angled to the side. Her long brunette tresses tumbled down her back and she wore a couple of bracelets along with hoop earrings. "The Bachelor" star smiled as she looked at the camera.
Pretty In Pink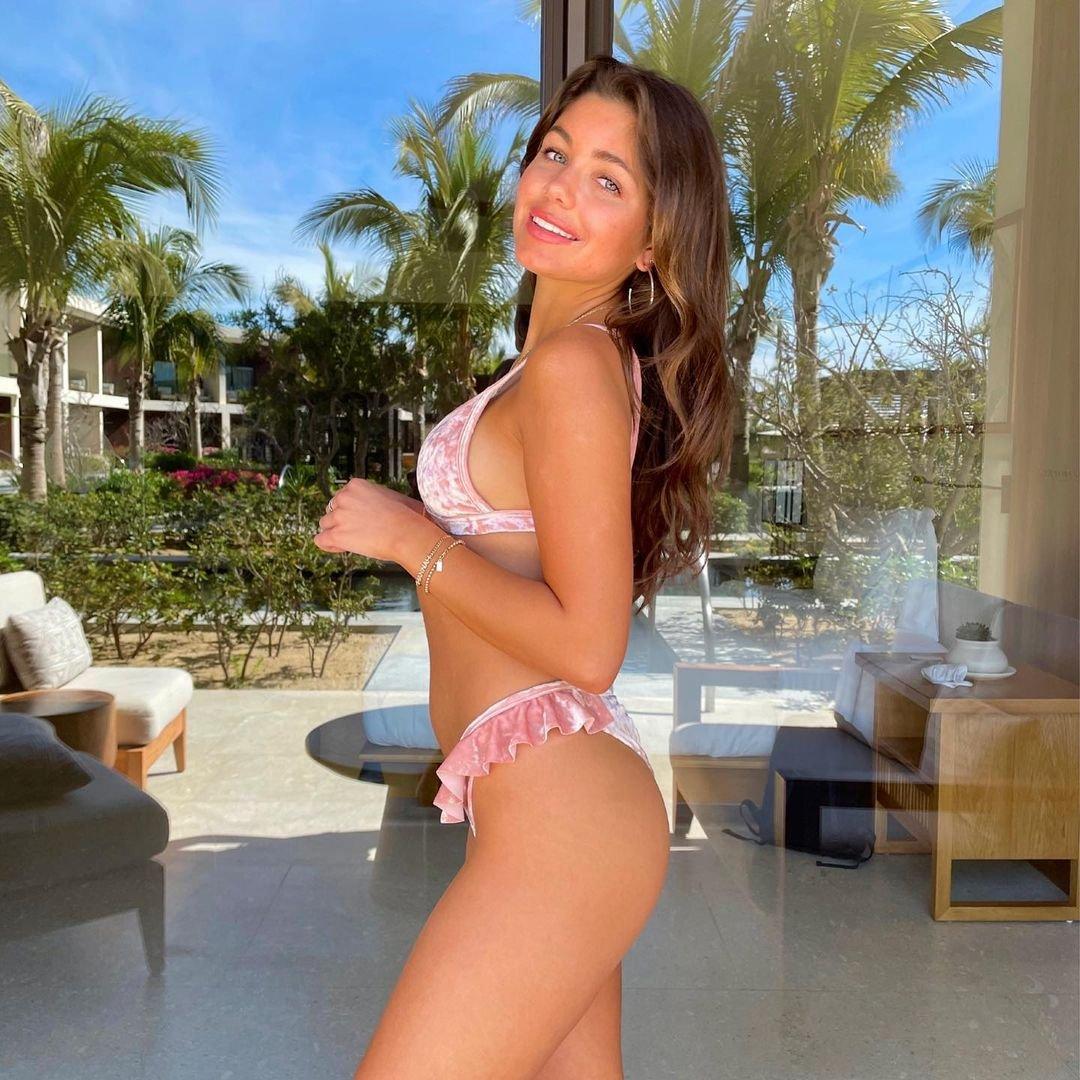 The 24-year-old beauty bent the knee closest to the camera and clasped her hands loosely in front of her chest. This pose accentuated her flat tummy, shapely thighs, and perky booty.
Hannah Ann tilted her head back a bit and seemed to arch her back slightly to flaunt her booty.
The ruffled bikini bottoms highlighted her phenomenal figure and the matching triangle top hinted at her busty assets. Her bronzed skin perfectly contrasted the bubblegum pink of the bathing suit.
"What a goddess," one fan commented.
Article continues below advertisement
Perfect Abs And A Bit Of Cleavage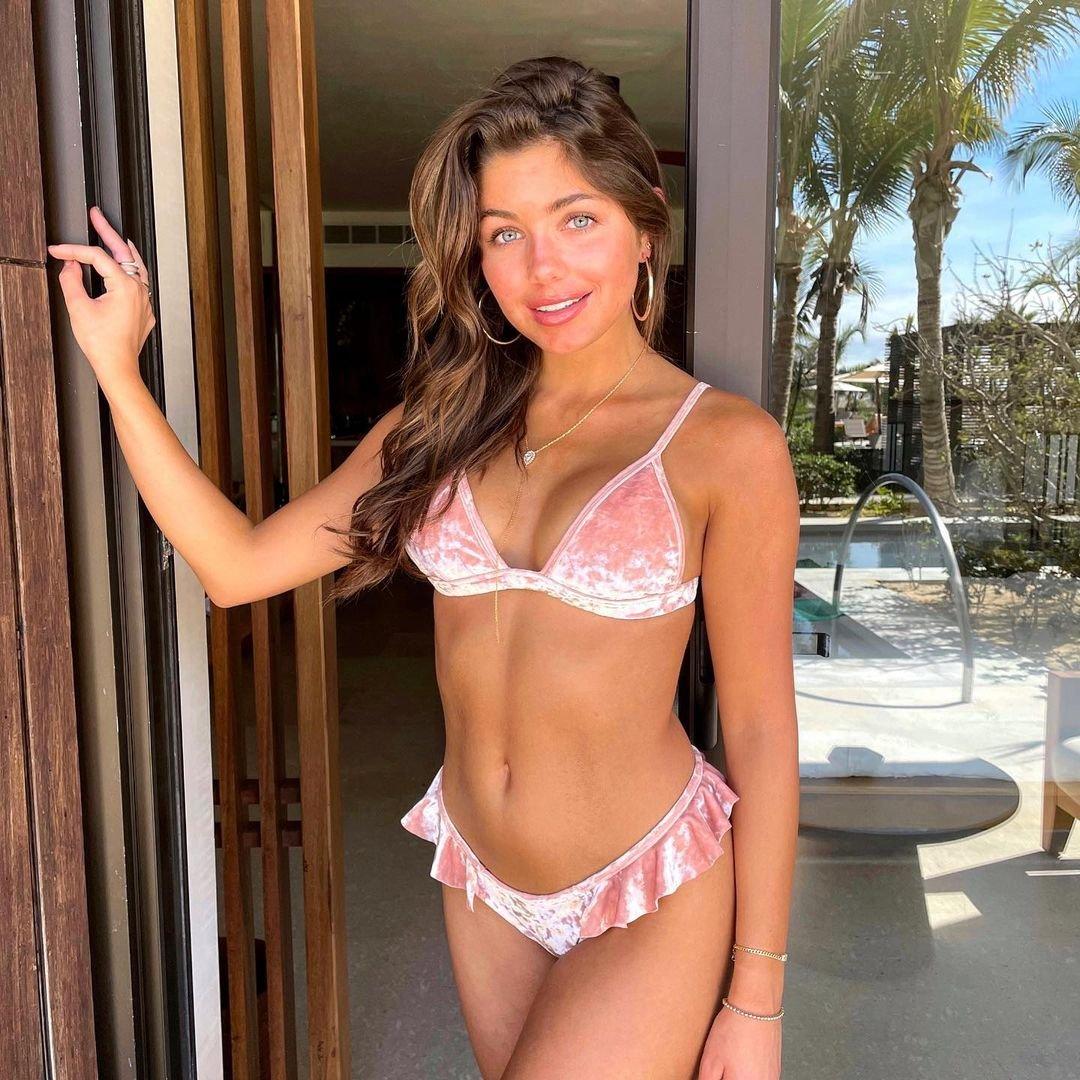 The second photo featured Hannah Ann facing the camera. Her chiseled abs were on full display and the cut of the top revealed a significant amount of cleavage.
Hannah Ann smiled and her baby blue eyes popped from the page. She twisted her torso slightly and placed one leg in front of the other to provide a titillating look at her flawless physique.
"We love a velvet moment!!!!" a second raved.
"Love that bathing suit. You are so pretty," a third user declared.
Hannah Ann Gave A Double Thumbs-Up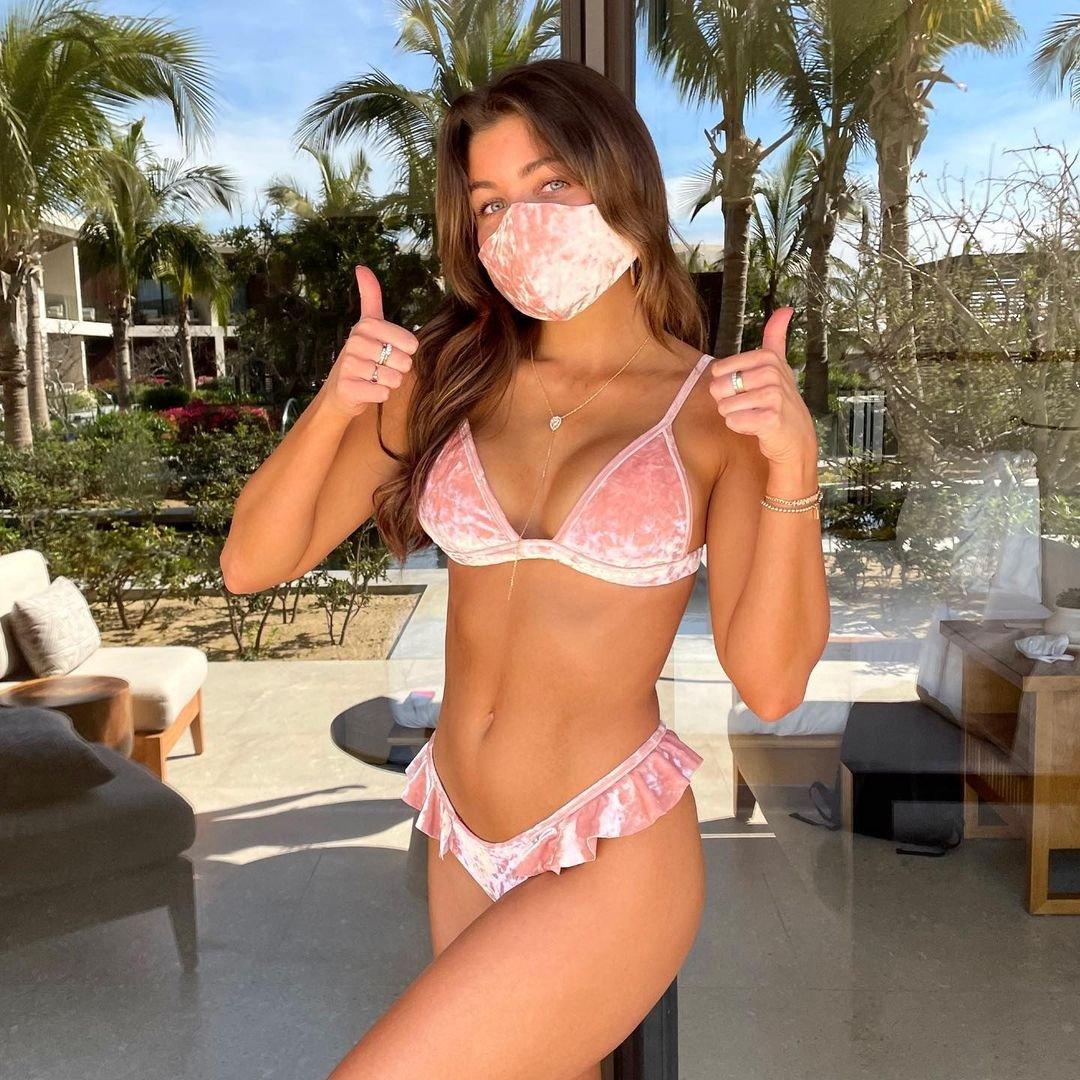 The final photo showed Hannah Ann adding one last piece to her ensemble. In addition to the ruffled bikini bottoms and triangle top, Montce created a matching face mask in this fabric.
Hannah Ann faced the camera as she showed off the mask. In addition, she gave two thumbs-ups as she flaunted her tantalizing curves.
In less than 24 hours, Hannah Ann's post received 78,000 likes and 500 comments.
"you are SO perfect and beautiful in every way. wish i could be you," another fan praised.