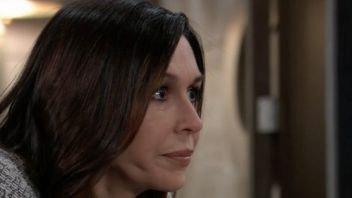 Weekly 'General Hospital' Spoilers: Anna Faces Peter & Maxie Feels Uneasy
This week on "General Hospital," spoilers tease that bombshells will drop in Port Charles. Peter told Valentin the truth about his evil past, and it seems that fans may soon see him finally face the music for all he's done.
A new "General Hospital" spoiler sneak peek shared via the show's Twitter page lays the groundwork for what's ahead. The double wedding involving Anna, Finn, Maxie, and Peter is on the horizon. However, trouble is brewing over the coming days and may throw those plans into turmoil.
Article continues below advertisement
Valentin Makes A Big Decision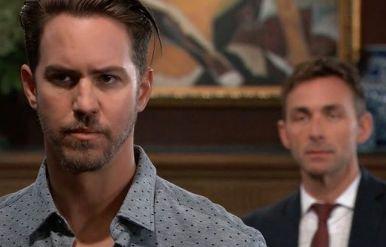 Valentin recently confronted Peter and was stunned by what he learned. Peter admitted to much of what he's been desperate to keep hidden, and he hoped that Valentin would keep what he learned to himself.
However, according to "General Hospital" spoilers from Soap Opera Digest, that will not be the case. Valentin will soon tell Anna what he learned.
Anna has spent months avoiding the truth about what Peter's done. Now, she will not be able to run from that any longer.
Anna Can't Run From The Truth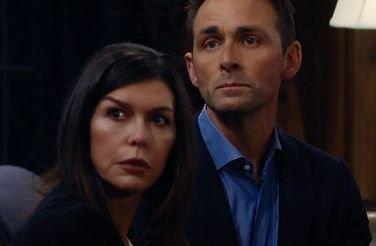 Anna has leaned on Valentin as she's searched for answers regarding Peter. However, she certainly never expected Peter to just drop all of these truths into Valentin's lap. She really cannot hide from this any longer.
"This is the worst wake-up call you could possibly receive," teased "General Hospital" co-head writer Chris Van Etten in SOD.
The Twitter preview shows that Anna will have an essential conversation with Peter this week. It seems she'll do this in a fairly open-ended way in hopes that he'll come clean with her.
Article continues below advertisement
Peter Lies To Anna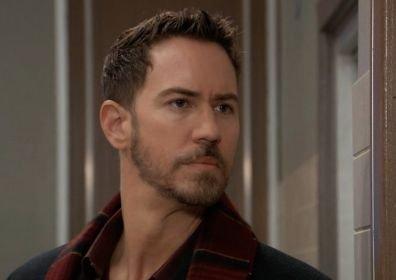 Unfortunately, "General Hospital" spoilers signal that he will lie to her. Apparently, she won't let on that she knows he's lying, but she'll be crushed by the reality of this situation.
"It is a terrible betrayal of the worst kind because it has also meant that she has, in large part and in one way or another, allowed him to hurt people that she cares about, as well," co-head writer Dan O'Connor outlines.
Spoilers detail that Anna will seemingly accept what Valentin tells her. She'll know that Peter is dangerous, and she won't forget about the threat of Obrecht either.
Anna Formulates A Plan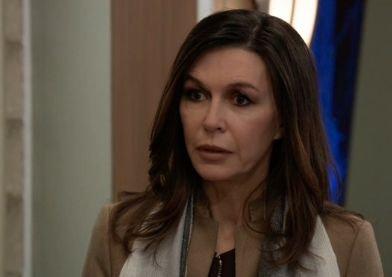 While she could reach out to any number of people for help on this, Anna will keep most of it to herself. She'll apparently hope that things will magically sort themselves out before the wedding, but all signs point toward this event being a disaster on multiple levels.
"General Hospital" teasers indicate that Maxie will have some moments of worry heading into her wedding day, but she really has no idea just how crazy things are about to get. Will Peter really be held accountable for all he's done? Fans are anxious to find out.