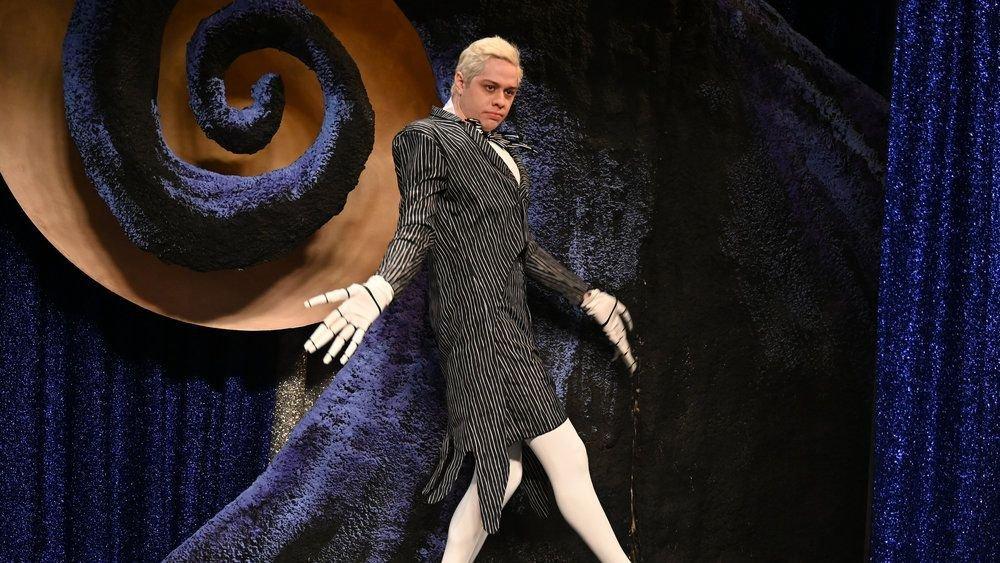 Pete Davidson Jokes About 'Old SNL' & Living With His Mom
Pete Davidson hit a slam-dunk during the most recent episode of Saturday Night Live. The actor and comedian scored high marks as he participated in an episode hosted by Bridgerton star Regé-Jean Page.
Pete notably appeared as New York Governor Andrew Cuomo during the show's cold open, a rapper in a skit titled "Loco" and as the winner of a contest named "Mr. Chicken Legs."
Perhaps his most effective skit was when he did a schtick with "Weekend Update" host Colin Jost where he joked about living with his mom and how "old" the show was.
Article continues below advertisement
Pete Reveals It's Time To Move Out Of His House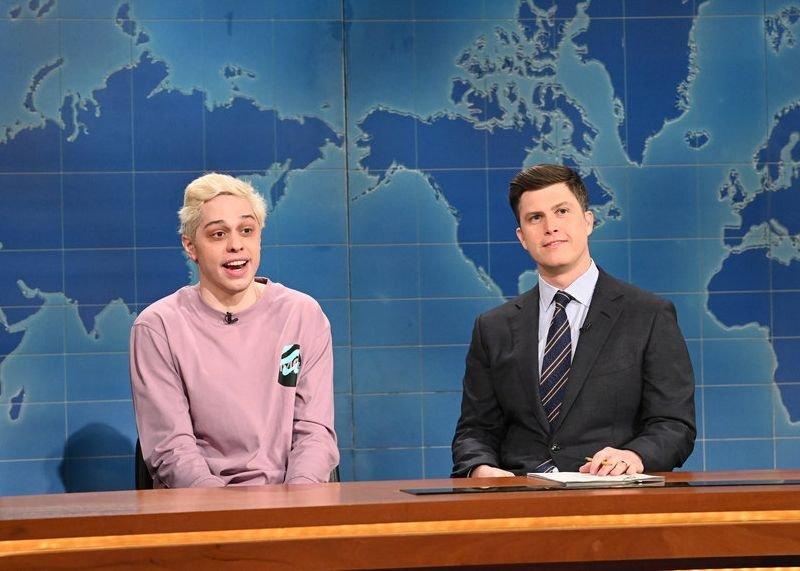 Pete spoke about spending Valentine's Day at home with his mother.
"In some ways, I like the pandemic Valentine's because for the first time being alone wasn't my fault," he said. "I spent the night eating chocolates and watched a movie with my mom, which is why I'm officially moving out of the house."
He shared in a clip seen here that he and Amy watched Framing Britney Spears and it got him to thinking about conservatorships. He realized that his mom has a pretty good case to do what Jamie Spears has reportedly done to his daughter, to him.
Pete Jokes Of His Mom, 'Doesn't She Love Me?'
"My mom has, like, way more of a case to take over my finances than, like, Britney's dad ever did," he continued.
"I was like 'Wait, she can do that? And she hasn't? Doesn't she love me?'
"All Britney did was shave her head," Pete said. "I got a life-sized tattoo of the Tootsie Pop owl."
This led to a discussion about Pete's tattoos. Colin asked if he planned on getting some of his ink removed.
"I saw a picture of myself without a shirt and I looked like a toddler went to prison," he laughed. "I look like I'm carrying a shiv, but only to poke open a Capri Sun."
Article continues below advertisement
He Called The Show 'Old & Fatigued'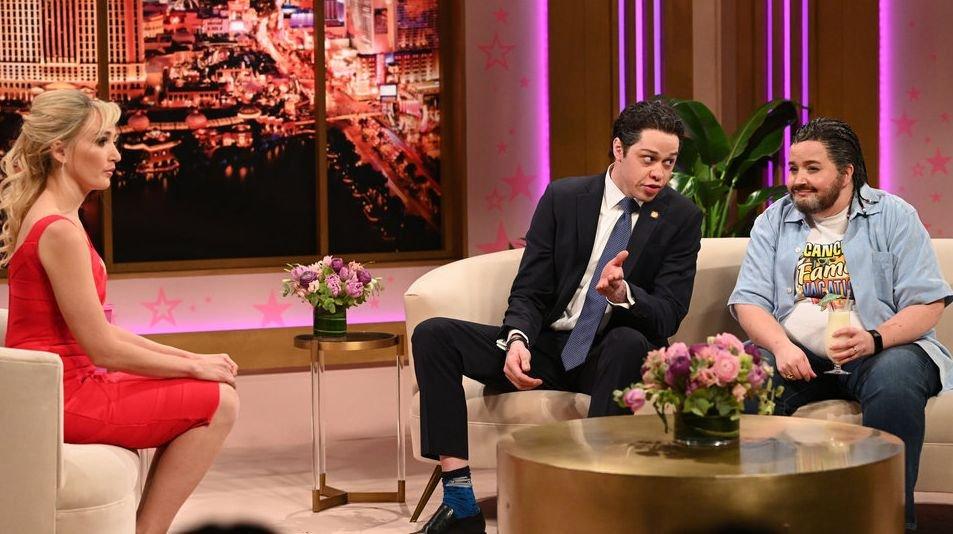 Colin discussed his Pete why he felt he had to move out of the home he bought with his mother.
"The thing is my mom is a lot like this show. No matter what I do, I'm never asked to leave. Also, they're both really old and noticeably fatigued," he laughed.
He claimed that he would have to get his own place in Staten Island because, unlike Colin who is wed to actress Scarlett Johannson, he can't afford a more expensive area to live in.
"I can't afford Kennebunkport or Narragansett or Pepperidge Farm or wherever you live now," he said to the anchor who claimed that the couple's residence likely has more boats than people.
Pete Says He & Amy 'Are Roommates'
Mother and son are "roommates" Pete previously joked on a 2019 episode of the Netflix series "Dressing Funny."
"You know how your mom like, could be cool to everybody, but it's like, your mom. So you love her, but you're like, chill out dude," he shared.
"It's weird living with my mom and sister [Casey] because I'll see a strange dude in the house and I don't know if he's some dirtbag preying on my sister or the saint who's going to take my mom off my hands," Pete exclaimed.