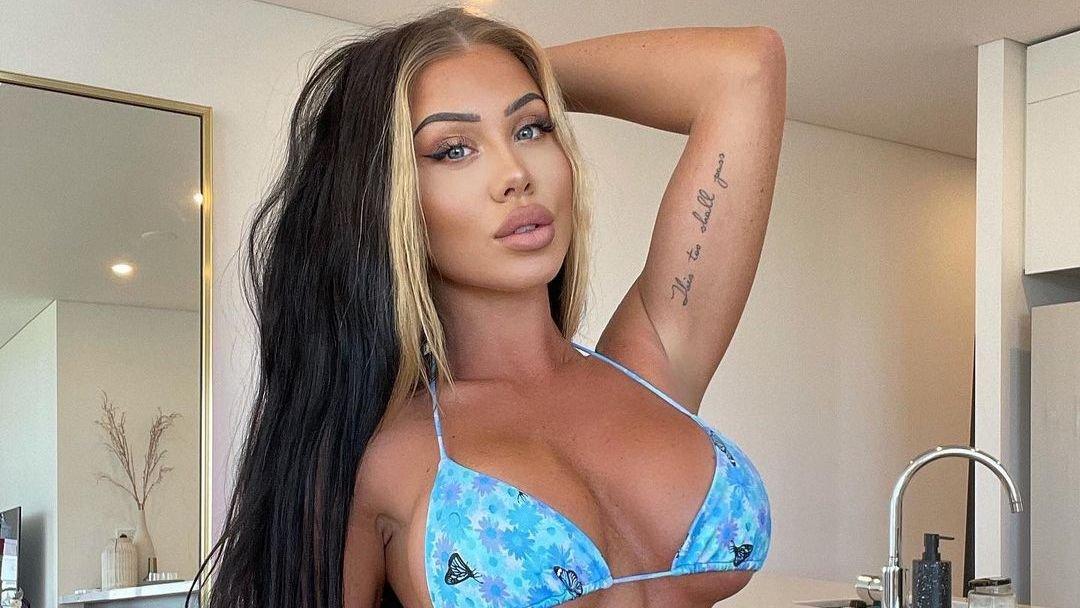 Laura Amy Rocks Booty-Baring Bikini & Teases Thigh Gap In Smoking-Hot Share
Laura Amy's ample booty was on show on Instagram this weekend as she shared a sizzling mirror selfie that stunned fans. The Australian smokeshow exposed her curvy buns in the skimpiest thong bikini imaginable, serving up a sexy show for her 877,000-plus followers on the platform.
The fitness model's lean figure was displayed from the knees up in the curve-flaunting pic that spotlighted her derrière. Her audience could also admire her strong, voluptuous thighs as the babe spread her legs and looked over her shoulder. The angle teased her busty chest, showing a massive amount of sideboob and underboob. Scroll through for the racy selfie.
Article continues below advertisement
Itty-Bitty Bikini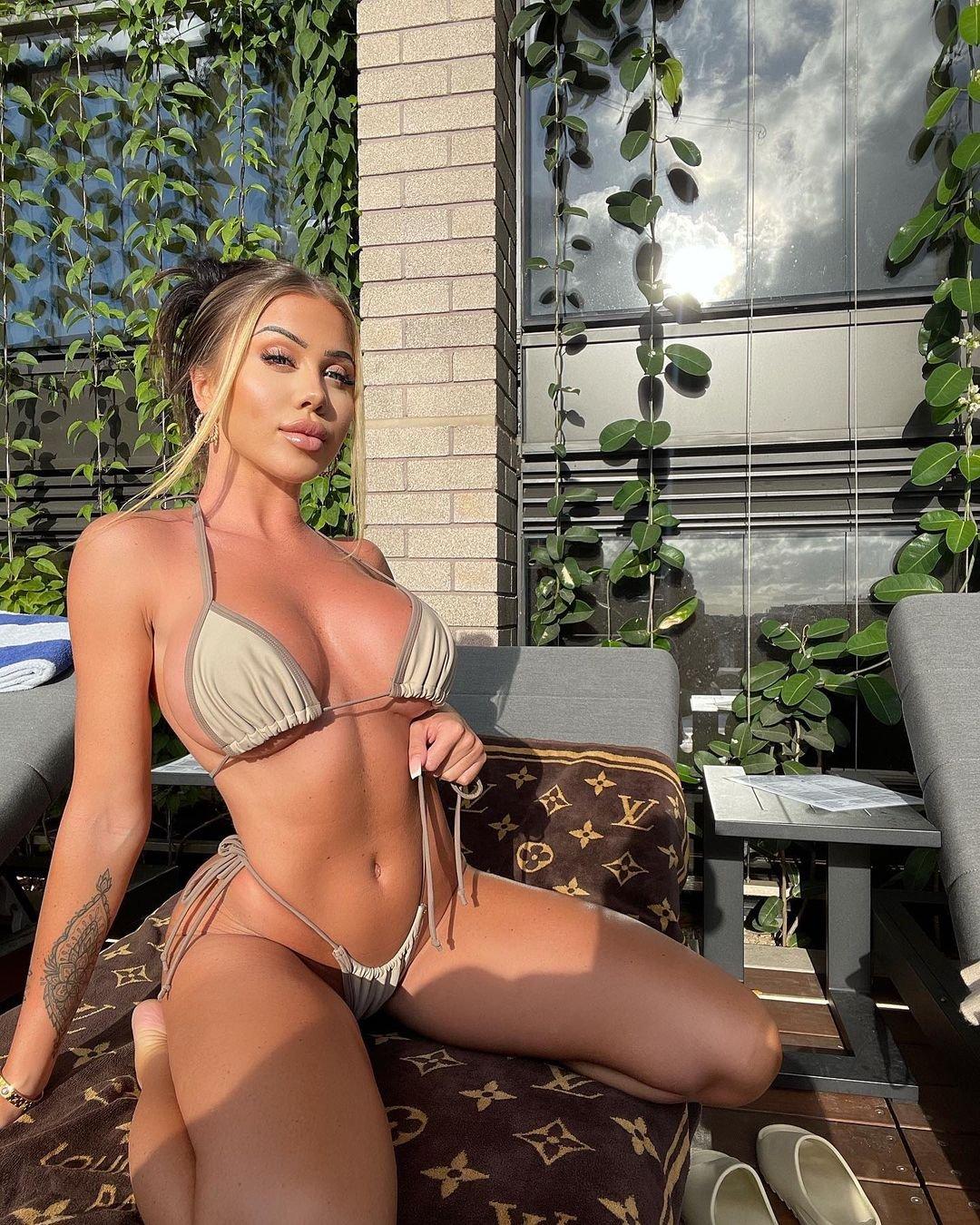 Laura flashed her assets in a barely-there string bikini that only covered the essentials. She rocked minuscule ruched bottoms and an impossibly tiny top that caused her buxom curves to spill out on all sides. Thin spaghetti straps accentuated her waist, stretching just above her hip bones. Another strap went around the chest line, digging into her bosom and drawing attention to her bare back.
The bathing suit was a vibrant lime shade that popped against her bronzed skin. The teeny pool item complemented her raven tresses, which Laura wore down for the snap. Her locks spilled down her back in sleek strands that grazed her buttocks, further concentrating the gaze toward her swelling booty. Keep scrolling to see the tempting snap.
She Knows How To Play With The Light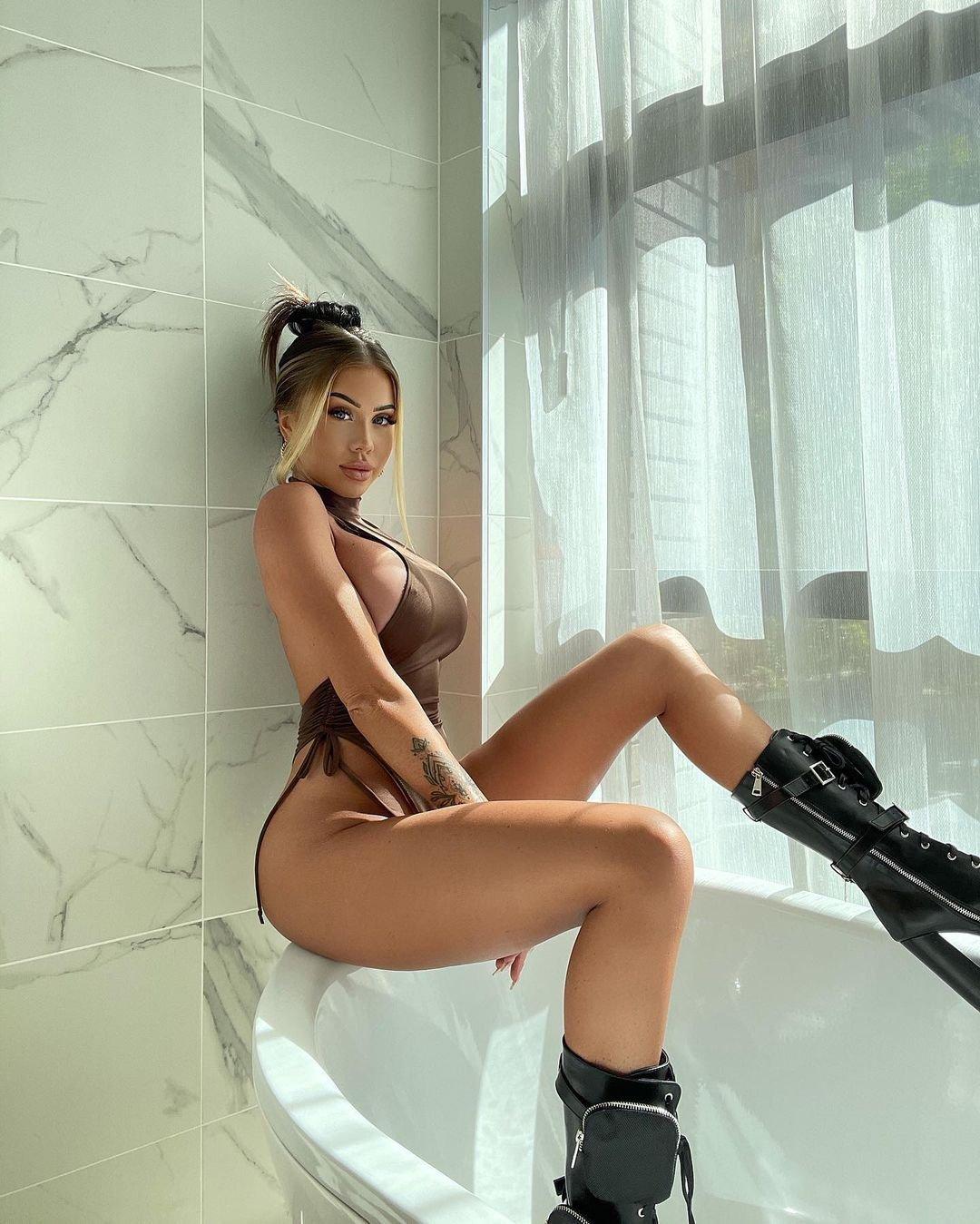 The provocative selfie, which is embedded below, saw Laura facing a cream wall as she stood with her back to the mirror. The 28-year-old flexed her creative muscle by posing in a patch of sunlight, looking radiant and smoking-hot. The golden rays illuminated her toned body, accentuating her glowing tan and highlighting her posterior and the back of her thighs. Her vivid swimwear was the only splash of color in the shot, which made a spectacle out of her perfect hourglass curves.
Article continues below advertisement
Laura Gets Flirty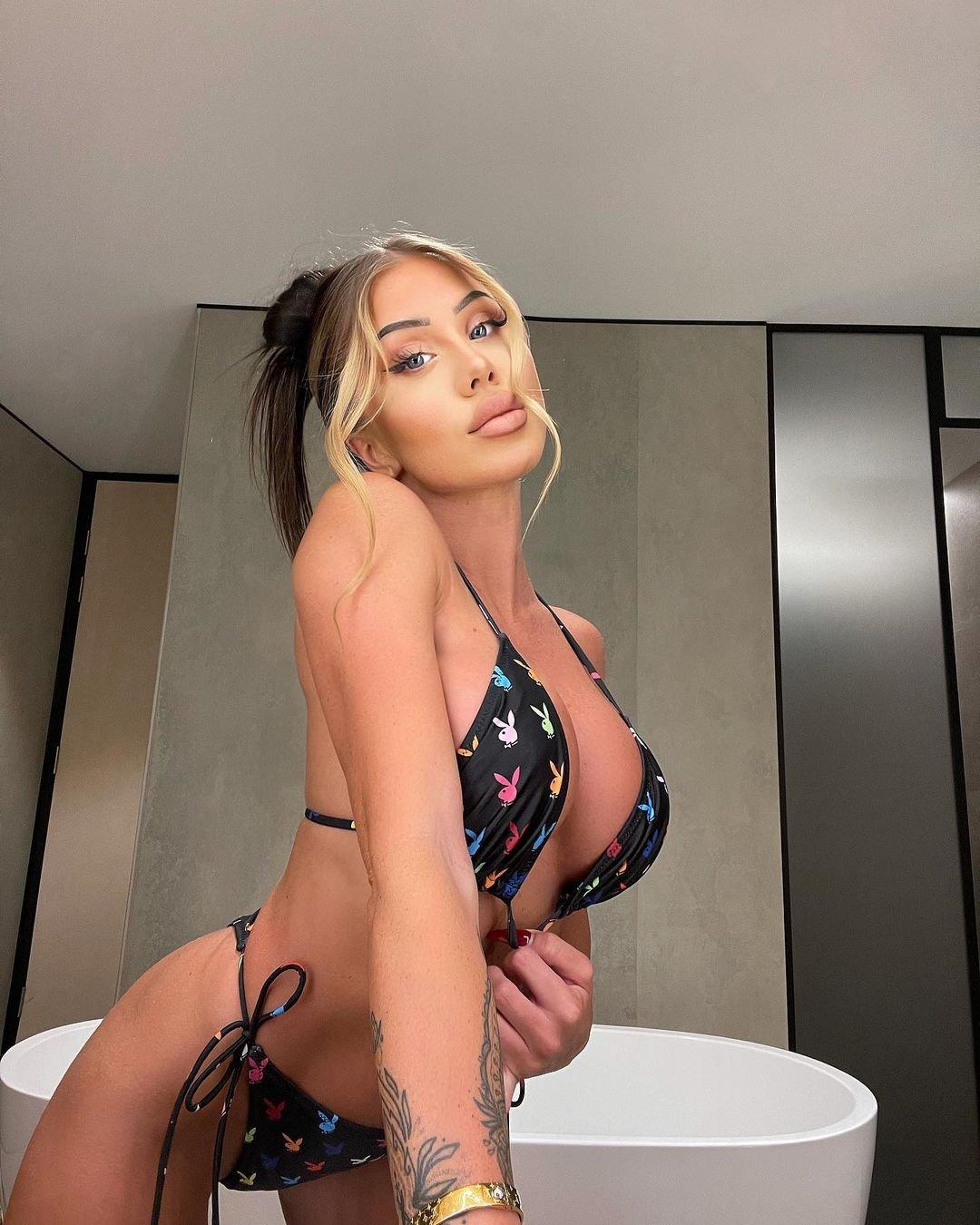 The Aussie hottie made inspired use of light and shade to present her curves in an alluring manner. As she cocked her hip, her body cast a seductive silhouette on the wall, teasing her incredible thigh gap.
Laura followed up with another steamy photo in which she flaunted her backside while holding up a cup of champagne. The babe showcased the skin-baring bikini from the exact opposite angle, showing off her thighs as she coquettishly raised one knee.
Always A Heartbreaker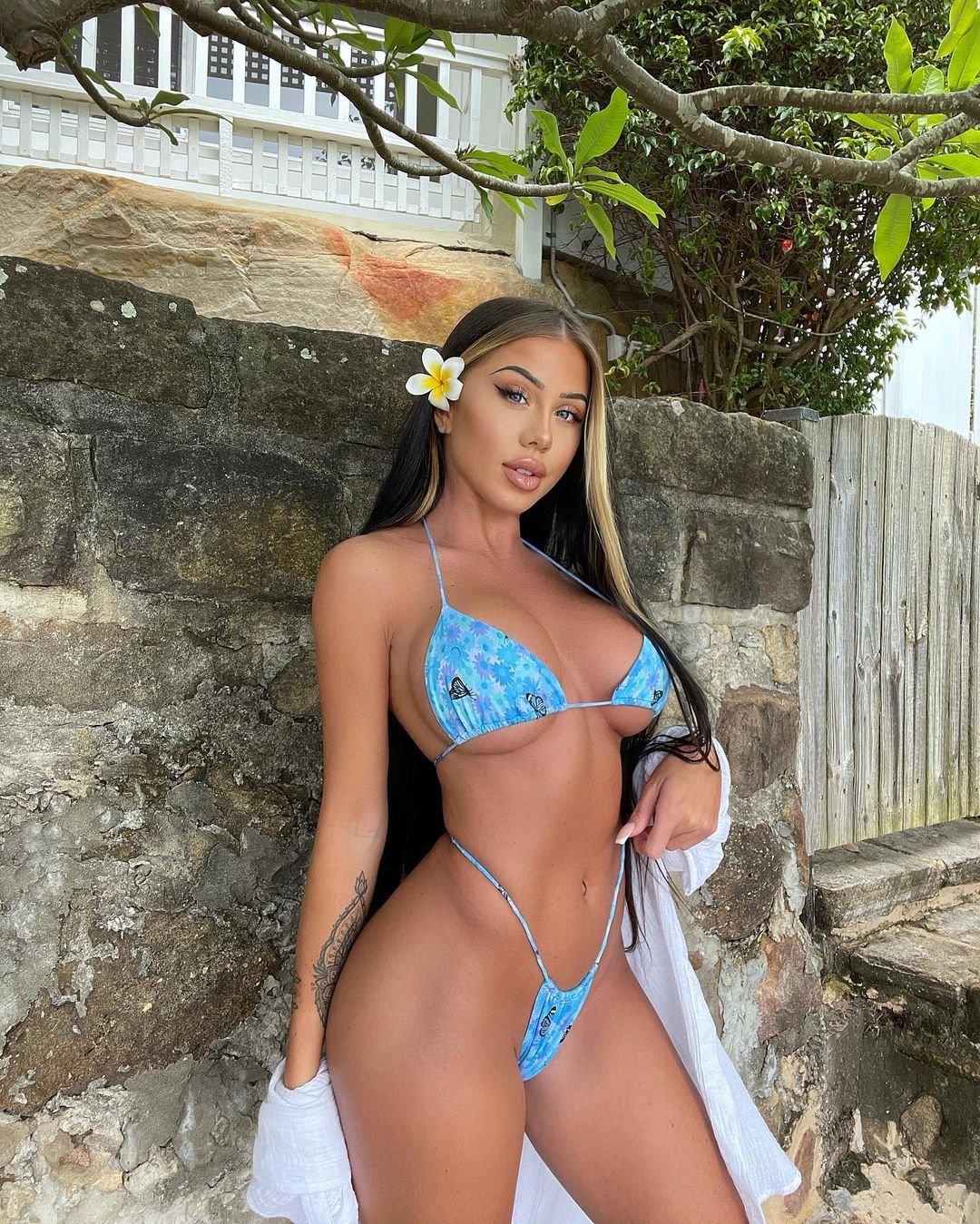 Followers found the bombshell's charm irresistible, judging by the outpour of compliments that flooded the post's comments section. Her online admirers flocked to compliment her beauty and fierce physique, leaving 284 messages for the scorching brunette.
"You got that yummy yum," assured one smitten fan.
"Looking like a snack," quipped another follower.
One person asked for an ambulance to be called on the scene as the effect of Laura's curves was took much for their heart to bear.
"Lord have mercy," said a fourth devotee.