Who won the second presidential debate between Democrat Hillary Clinton and Republican Donald Trump? Of course, no one keeps a scorecard, so public opinion and perception play a significant role in shaping who goes down as the winner — and who will be remembered as the loser.
QUESTION: Who won the second presidential debate?

— IQOnlinePolls (@IQOnlinePolls) October 9, 2016
Here's your chance to shape public opinion by registering your own opinion in the Inquisitr Online Poll. Just check the circle next to your answer to the question in the poll, above. Then click "Vote."
Up-to-the-minute results will show up immediately. Check back often to see who's leading and which candidate is going down to a bitter defeat.
The time period since the first Trump vs. Clinton debate showdown on September 26 has been two of the most bizarre and unusual weeks in the history of presidential campaigns — mainly due to Trump.
Was he able to reverse a prolonged stretch of bad publicity by winning the debate? Register your opinion with a vote in the poll above.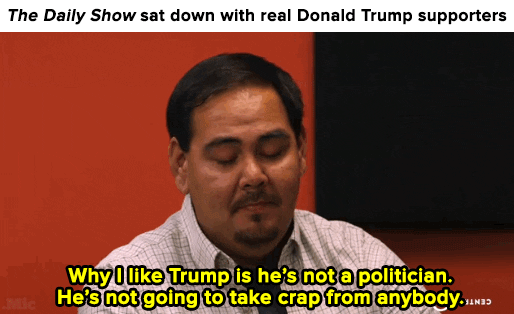 The two-week stretch started off with Trump running headlong into a war against a former Miss Universe beauty pageant winner, Alicia Machado, whom Trump — owner of the pageant in 1996 when Machado won — had insulted for gaining weight after the contest was over.
Trump referred to Machado, who is Venezuelan but has become a naturalized United States citizen, as "Miss Piggy," as well as "Miss Housekeeping."
Trump vs. Clinton, Round 2 — A Preview of Sunday Night's Second Presidential Debate https://t.co/SrDh4H9Vv2

— WPG Talk Radio 104.1 (@WPG1450) October 9, 2016
After Clinton highlighted Trump's derisive, "fat shaming" comments at Machado, rather than apologizing, Trump gave an interview the morning after the debate to the Fox and Friends program and attempted to justify his insults, saying that Machado had gained "a massive amount of weight."
"She was the worst we ever had. The worst. The absolute worst. She was impossible," Trump said to the Fox News hosts. "She was the winner and, you know, she gained a massive amount of weight and it was a real problem."
The following Saturday, October 2, the New York Times published a lengthy report based on anonymously leaked pages from Trump's 1995 personal income tax returns, which he filed jointly with his then-wife, Marla Maples.
The returns showed that Trump claimed an income loss of nearly $916 million, allowing him to legally avoid paying any income tax over an 18-year period.
Trump responded by describing his own avoidance of paying income tax as "brilliant."
"I have legally used the tax laws to my benefit, and to the benefit of my company, my investors, and my employees. I mean, honestly, I have brilliantly, I have brilliantly used those laws," he said at a Colorado rally after the Times story came out.
---
MORE DEBATE COVERAGE FROM THE INQUISITR:
Trump And Clinton: How Do The Presidential Polls Stand On The Eve Of The First Debate?
First Presidential Debate: What Are Debate Predictions For Hillary Clinton And Donald Trump?
Trump Lies: 'New York Times' Fact-Checks 'Deplorable Don' 'Week Of Whoppers' In Debate Lead-Up
Presidential Debate: When Is Debate, What Are The Rules, How Prepared Are Trump And Clinton?
Donald Trump's Warning To Debate Moderators: 'Don't Check Facts'
---
But the most shocking and talked-about Trump revelation came on October 7, just two days before tonight's debate, when The Washington Post published a video taken in 2005, during which Trump was recorded making crude and offensive comments about women — even saying that could get away with sexual assault because he was "a star."
Trump at the time was in his second year as host and star of the NBC reality series The Apprentice.
On the recording, Trump is heard saying that due to his stardom he can get away with "anything" when it comes to groping and forcing himself on women, even saying he could "grab them by the p***y," and they wouldn't do anything, using a slang term for female genitalia.
Watch the full video below. But be warned, the video contains graphic and profane language describing sexual situations.
Going into the debate, Trump had signaled that he planned to lash back at Clinton, portraying her as a "bully" who covered up for alleged sexual offenses committed by her husband, former president Bill Clinton.
Were Trump's attacks successful? How did Clinton respond? Vote in the poll at the top of this page to share your opinion with the world.
[Featured Image By Pool Photographer/Getty Images]