Gunmen kidnapped at least 26 Qatari hunters in Iraqi desert near border with Saudi Arabia, Iraqi officials say. This is a second high-profile seizure of foreign nationals in the country in three months.
According to a report in Reuters, unknown gunmen driving in a large convoy of trucks kidnapped at least 26 Qatari citizens from their hunting camp in a sprawling desert area near the Saudi borders in the early hours of Wednesday, the regional governor and police officials said.
Two police officers in Samawa confirmed the kidnappings and said security forces launched a wide-scale search for the Qataris. Samawa is located on the Euphrates River, about 370 kilometers (230 miles) southeast ofBaghdad.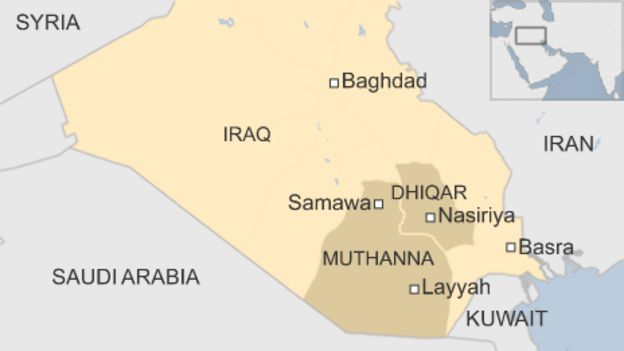 "An armed group driving dozens of pickup trucks kidnapped at least 26 Qatari hunters from their camp in the area of Busaya in Samawa desert near Saudi borders," Samawa governor Falih al-Zayady said.
Two officials said that members of Qatar's ruling family were among those kidnapped but did not identify them by name.
Wealthy citizens of Sunni Gulf states from Gulf states, mainly Qatar, often visit Iraq's western and southern desert areas for hunting and purchasing falcons. The expeditions are approved by Iraqi authorities and they also provide protective forces to the hunters.
[caption id="attachment_2637389" align="alignnone" width="594"]
Soccer: FIFA World Cup Preview: Scenic view of hunting falcons for sale in a shop in the Souq Waqif. The old souk market was renovated and expanded to help publicize Qatari culture before the 2022 Cup. Sport hunting of small game using falcons is a long standing tradition of the Qataris and other Gulf Arab states. Qatar 2022 Special Report.Doha, Qatar 9/19/2013[Photo credit- Getty Images][/caption]The hunters with them their prized falcons, typically peregrines, sakers and lanners, which are expertly trained to home in on their quarry at high speed. There are no bag limits and conservation measures in Iraq restricting the killing of certain species that they face at home.
The hunter's preferred prey is the houbara bustard, similar to a small turkey. They often travel to Morocco, Iraq, Pakistan and Afghanistan to find it and other similar species.
According to a report in the Newsweek, a Samawa police colonel said that the hunters were escorted by an Iraqi security force but that it decided not to engage a large number of gunmen. Speaking on condition of anonymity, the police colonel said,
"We are talking about at least 100 gunmen armed with light and medium weapons broke into the Qatari camp and abducted the hunters at around 3 am local time on Wednesday,"
Another police officer said initial information suggested that the kidnappers managed to flee with the abducted hunters into a desert area near the southern province of Nassiriya, 300 km (185 miles) south of Baghdad.
There is significant hostility in Iraq, especially in the Shiite-majority south, over the Gulf countries' policies on the Syrian civil war and perceived complicity in the rise of the Islamic State jihadist group. Qatar is especially reviled on this front.
The kidnappings come a little over three months after gunmen seized 18 employees of a major Turkish construction firm working in Baghdad. The Turkish workers were later released.
BBC reported that the Qatari foreign ministry has released a statement saying it is working with the Iraqi government to release the Qatari nationals "as soon as possible".