There is big news coming out of the Instagram account of director Francis Lawrence. On June 8 at approximately 6 p.m. ET on Instagram, Francis posted a photo of himself holding a sign that read "Tomorrow: June 9, 2015 #MockingJayPart2" and a description that teased Hunger Games fans as well.
#MockingjayPart2 director #FrancisLawrence wants to know: Are you ready to #Unite TOMORROW?
With more than 18,000 likes and greater than 1,130 comments, the post quickly drew a plethora of reactions from fans guessing what the big news could be about the Hunger Games: Mockingjay — Part 2 movie.
The publicity for the Mockingjay — Part 2 movie trailer continued when reports of journalists receiving the following image in their inboxes emailed to them on Monday.
While the subject line of the emailed image read "The Mockingjay Will Be Heard," the rest of the image continued with the #Unite hashtag buzz and more talk about something special coming on June 9.
"Tomorrow, on 6.9.15, The Mockingjay Will Be Heard. The Capitol Must Fall So We May Be Free! You have been chosen to bring this message to all who will listen."
Fittingly, the publicity campaign brought lots of buzz on social media. A tweet from Hunger Games star Elizabeth Banks was favorited 3,125 times on Twitter.
Chins up, smiles on! We're just a day away from something special… #MockingjayPart2 #Unite
It was also retweeted 2,752 times and received 3,125 favorites on Twitter.
"Tomorrow we will watch the last first trailer for a Hunger Games film ever."
The news that this is the final time a movie trailer for a Hunger Games movie will break online is being met with plenty of tears emojis by some Twitter users.
The #MockingjayPart2 hashtag on Twitter reveals plenty of mysteries, such as the mystery Hunger Games box that Mashable received, saying it could hold the first #MockingjayPart2 movie trailer.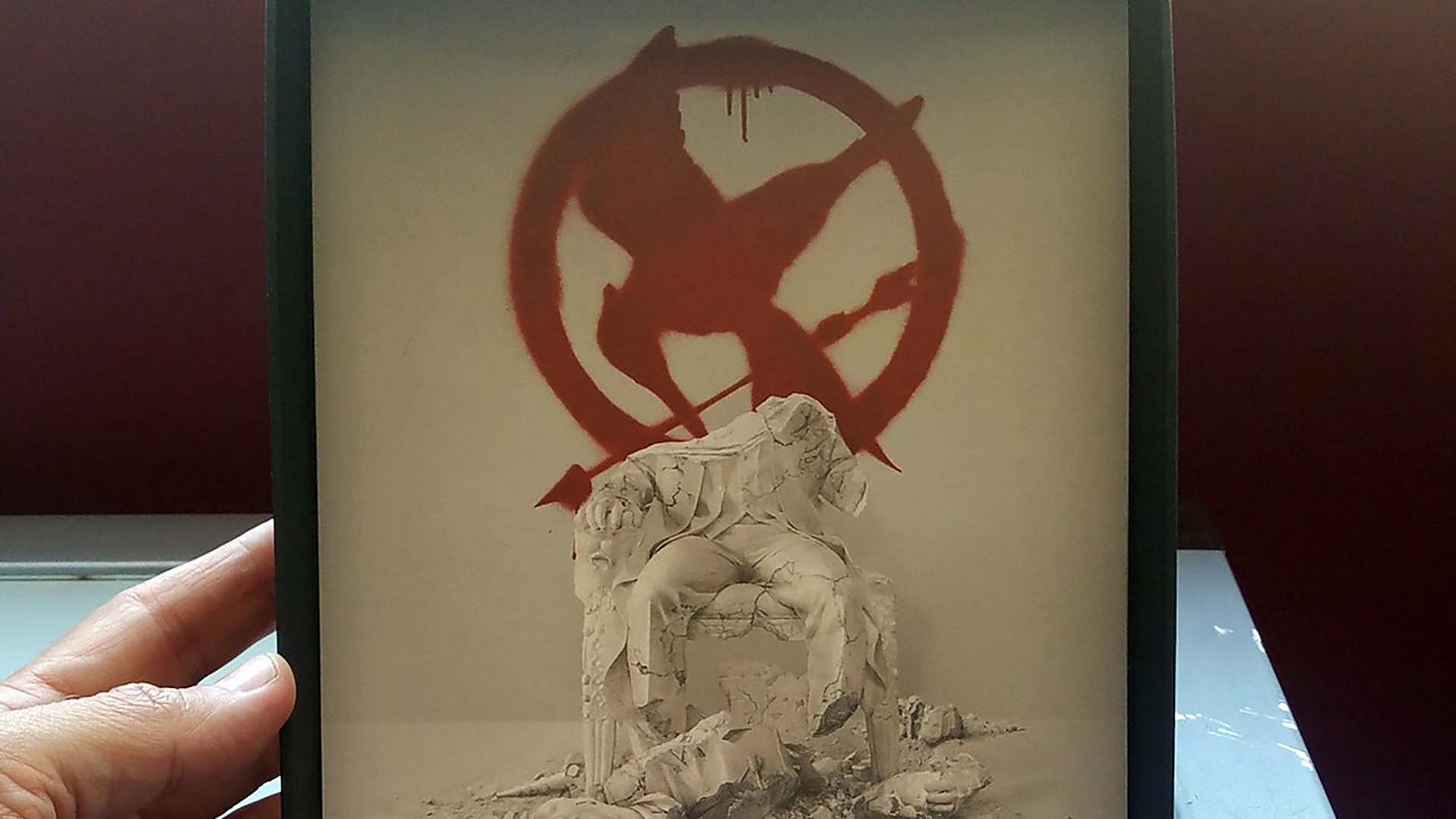 The question is: What YouTube channel will likely publish the Mockingjay Part 2 movie trailer video first?
Surely a check of the most popular YouTube videos, Twitter, and Alexa's list of hot URLs will reveal that Mockingjay Part 2 movie trailer as soon as it is uploaded and begins going viral.
As reported by the Inquisitr, the Mockingjay Part 2 movie poster featured a worried-looking Jennifer Lawrence. Only time will tell why the lead actress' character appears fretful once the new official trailer video for Mockingjay Part 2 finally hits YouTube and the whole world gets a look at the trailer.
[Image via Mashable]