We have all seen the puppies or kitten behind the Plexiglas, whining and wanting attention. We have also been faced with the sometimes hefty price tag of purchasing a pet from a store. A pet store in Brazil partnered with local shelters to secretly switch those pricey pets for rescues that the store would simply give away should any customers as for one.
Often times in Brazil, families will bypass the shelters and head straight for the nearest pet store when they want a new pet. This means that the animals left in the shelters hardly ever find forever homes and are either put down or left to live out their lives in the shelters.
According to The Dodo, one Brazilian organization has set out to change the minds of those shopping for new pets. Quatro Patinhas, which means Four Paws, asked a local pet store to make the secret swap.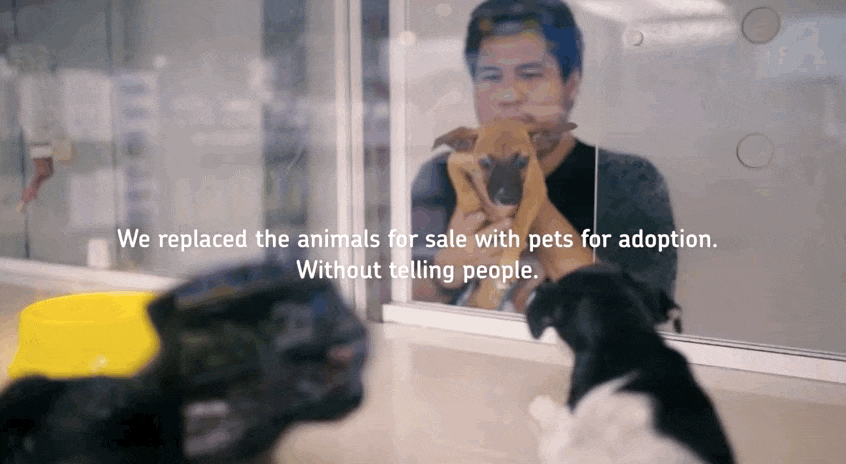 The result? Families were stunned when they were told they could have the animal of their choice for free. Many did not understand why the pets were being given away. They were at a pet store after all.
The customers quickly began to realize that there was no difference between the traditional pet store animals and the rescue animals. Many of the customers wanted to take home a new pet right away.
What really matters when adopting a pet is the love that the owners feel for it. It does not matter if the pet costs $3,000 or nothing. The love that blossoms out of the the relationship is priceless. That is the message that Quatro Patinhas wanted to share with the people of Brazil.
There is no shortage of rescue pets need good homes. Recently, four kittens were found abandoned in the trash in a Scotland town. There are always animals in need of a loving home.
Pet shops can, perhaps, guarantee that you will be getting the breed of your choice, but remember: even the mutts like to be petted too.
Would you be mad if a pet store secretly switched the animals with rescues? Will you consider adopting a rescue animal in the future?
[Images via Youtube screenshot]