Boston Red Sox trade rumors have circled around Philadelphia Phillies lefty ace Cole Hamels at least since last summer, but as Red Sox General Manager Ben Cherington began to reconfigure the Boston starting rotation once the 2014 season ended, it appeared that his ambitions did not reach as high as perhaps fans had hoped.
Hamels has been on the Phillies trading block for month, as that franchise embarks on a multi-year rebuilding project that makes the $96 million left on his contract — $110 million including an option year in 2019 — an unnecessary burden. But Phillies GM Ruben Amaro would need to bring back a treasure chest of top prospects in a deal for Hamels, and the Red Sox have an abundance of those.
But instead of reaching into the stocked Boston farm system to put together a mega-deal for Hamels, the Red Sox general manager instead opted for a series of lower-level deals that filled out the team's rotation with Wade Smiley, Rick Porcello, and Justin Masterson.
Combined with veteran Clay Buchholz and last year's trade deadline acquisition Joe Kelly, the Red Sox now have a rotation that Cherington reportedly feels good about taking into the 2015 season.
Hamels appeared to have fallen off the Boston radar. But — not so fast!
According to a report by Jim Salisbury of CSN Philadelphia, the Red Sox remain one of four "primary suitors" for Hamels, with about a month left before pitchers and catchers report to spring training.
The other teams reportedly attempting to put together a package that would make Amaro happy are the San Diego Padres, Texas Rangers, and St. Louis Cardinals. And according to Salisbury's report, Amaro's job may depend on his ability to extract a package of prime prospects from one of them.
The Red Sox have one commodity that the Phillies definitely want — a top catching prospect. That, of course, would be Blake Swihart, who is considered the top catcher in the minor leagues, and according to Baseball America, the Red Sox top prospect overall.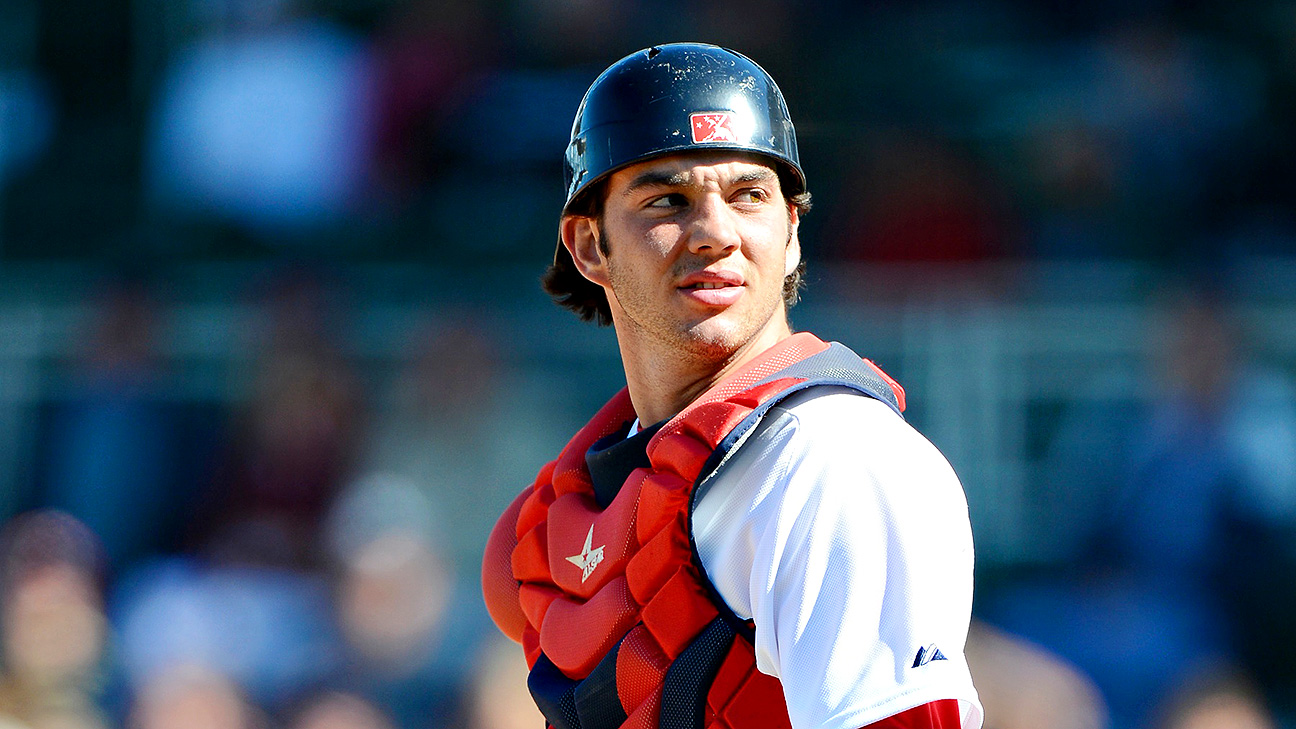 But the 22-year-old Swihart, who gunned down almost half of the baserunners who tried to steal bases on him at the AA and AAA levels in 2014, found himself frozen out of a spot on the Boston 25-man roster when the Red Sox acquired Ryan Hanigan from the San Diego Padres in the Will Middlebrooks deal as a backup for starter Christian Vasquez, who made a solid debut as a rookie last season.
The problem is that Swihart alone will almost certainly be insufficient for Cherington to get his Philadelphia counterpart to bite on a Hamels trade. And Cherington has no reason to sweeten the deal. At least not yet.
According to WEEI Red Sox correspondent Rob Bradford, the team is "in a position where they can let a more palatable deal come to them." So if Hamels does arrive in Boston — and the rumors are sure to continue until he lands somewhere other than Philly — it likely will not come until the 2015 trade deadline in late July.