A NASA astronaut appears to nervously avoid a question about UFO sightings in space in a recently uncovered video clip that UFO researchers believe may indicate that crew members on the International Space Station may know more about the UFO phenomenon than they are allowed to say.
UFO researchers have focused recently on anomalies observed in space, seen in video relayed by NASA from the space station, which orbits about 270 miles above the Earth's surface and is the site of the longest continuous presence of human beings in space since manned space travel began in 1961 when Soviet cosmonaut Yuri Gagarin became the first human to fly above the atmosphere.
In late October, a strange object, labeled by observers as a UFO, was sighted "observing" NASA astronauts on a space walk as they carried out repairs on the exterior of the space station.
Another UFO sighting in the NASA video feed from the ISS was picked up just two weeks later. NASA never made a comment about the apparently out-of-place object which UFO researchers claimed was "hovering" around the ISS, and the United States space agency's silence only added to speculation that something was going on out there in space that the government did not want to share with the public.
When a video of astronaut Joseph Acaba was unearthed this week by the popular site UFO Sightings Daily, in which Acaba conducts a question-and-answer session from the space station, suspicions have only grown deeper — and darker — about some sort of NASA cover-up.
Why? The answer is in Acaba's non-answer.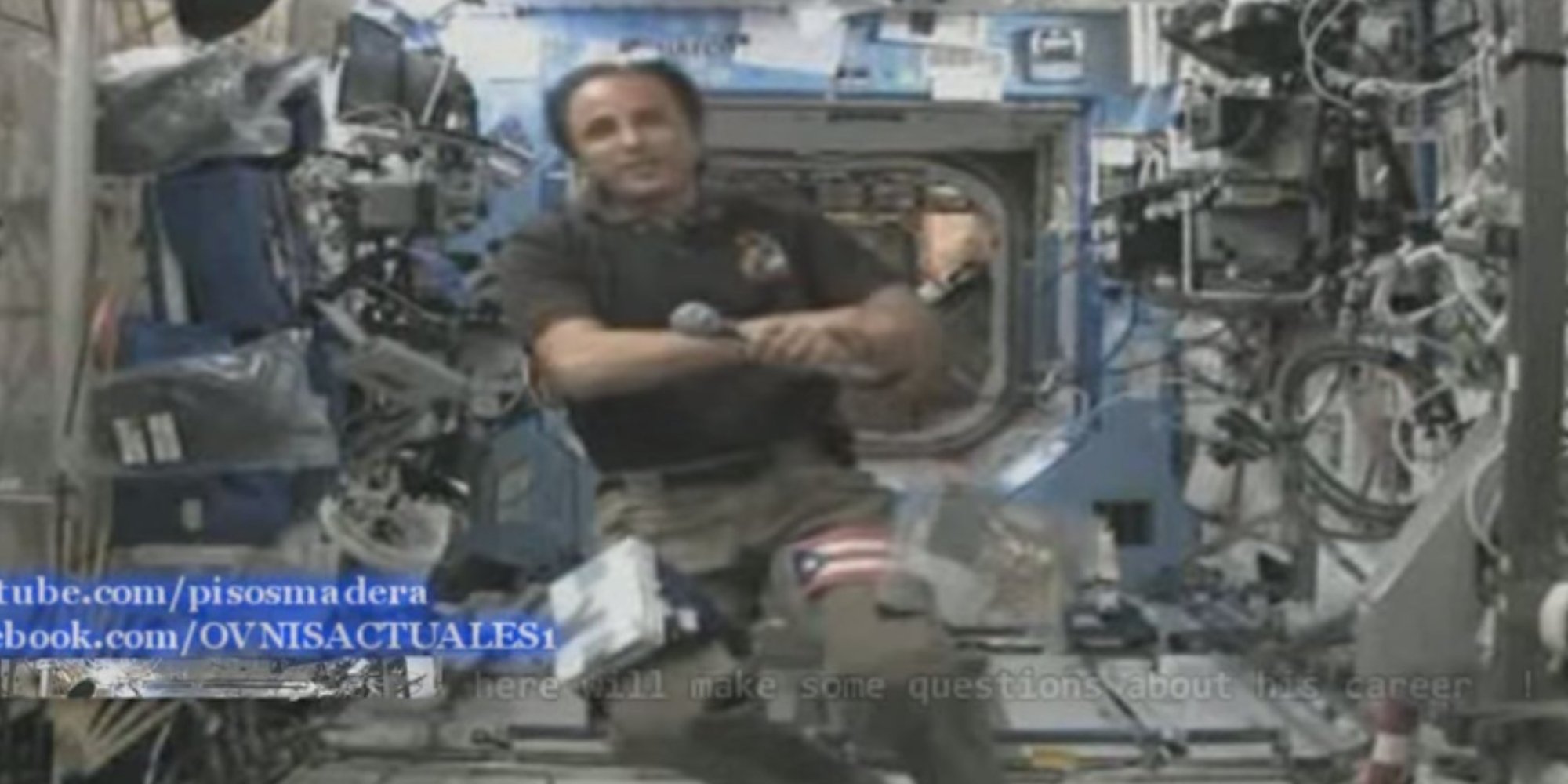 The video was actually recorded in August of 2012. Acaba, a native of Anaheim, California, whose parents hail from Puerto Rico — making him the first astronaut of Puerto Rican descent to travel in space — was on board the space station from May 17 of that year until September 17.
As space station astronauts often do, Acaba held a live Q&A session via the NASA live web stream, in which callers could ask him anything about his space mission. In this case, the questions were posed in Spanish.
One caller asked if Acaba had ever seen a UFO while on board the space station. But Acaba never answered the question directly, saying he had seen the moon and the stars, and asking if the caller was asking about unidentified objects he may have seen on the planet below.
Was Acaba skillfully evading a direct UFO question? Or was this simply a case of "lost in translation?" Some viewers of the video have suggested that despite his heritage, Acaba's Spanish is not fluent and he may simply have failed to understand what the caller is asking. But others believe he understands just fine and is deliberately hedging — because he knows he is not permitted to discuss any UFO sightings in space.
Watch the NASA video of Joseph Acaba's non-answer to the UFO question, above, and decide for yourself. Cover-up — or bad translation?