The new Bob Dylan album will come as quite a shock to longtime fans of the living music legend. Though Dylan is without question one of the greatest rock songwriters of all time, perhaps rivaled only by John Lennon and Paul McCartney, Dylan's next album will consist of nothing but old Frank Sinatra songs.
While Dylan's distinctive voice always seemed right for his own songs, his nasal twang never marked him as a great singer. But on Shadows In The Night, Dylan gives voice to 10 classic tunes made famous by Ol' Blue Eyes himself, Sinatra, who notoriously despised rock music, a genre Sinatra once described as "sung, played, and written for the most part by cretinous goons."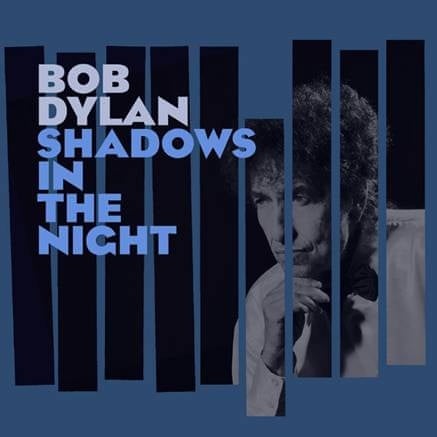 But the feeling apparently was not mutual, at least on the part of Bob Dylan, who said that to record an album of Frank Sinatra songs had long been a dream of his — remarkable considering that at age 72, Bob Dylan would appear to have fulfilled any dream a musician could have.
"I've wanted to do something like this for a long time but was never brave enough to approach 30-piece complicated arrangements and refine them down for a five-piece band. That's the key to all these performances," Dylan said in a statement about the upcoming new album.
But Dylan balked at the idea that he was simply issuing an album of Sinatra "covers."
"I don't see myself as covering these songs in any way. They've been covered enough. Buried, as a matter a fact. What me and my band are basically doing is uncovering them. Lifting them out of the grave and bringing them into the light of day," asserted the songwriter famous for such classics as "Blowin' In the Wind," "Like A Rolling Stone," "The Times They Are A-Changing" and "Mr. Tambourine Man."
In May, Dylan released one track from the upcoming Sinatra songs album, "Full Moon and Empty Arms," as a single. Dylan and his band incorporated another song, "Stay With Me," into their live concerts later in the year.
Among the other songs on the Shadows In The Night album are the well-known Sinatra standards, "Autumn Leaves" and "Some Enchanted Evening," along with lesser known songs recorded by Sinatra as "The Night We Called It a Day" and "Why Try to Change Me Now?"
The new Bob Dylan album paying tribute to the songs made famous by Frank Sinatra, who died in 1998 at age 82, will be released on February 2, 2015.