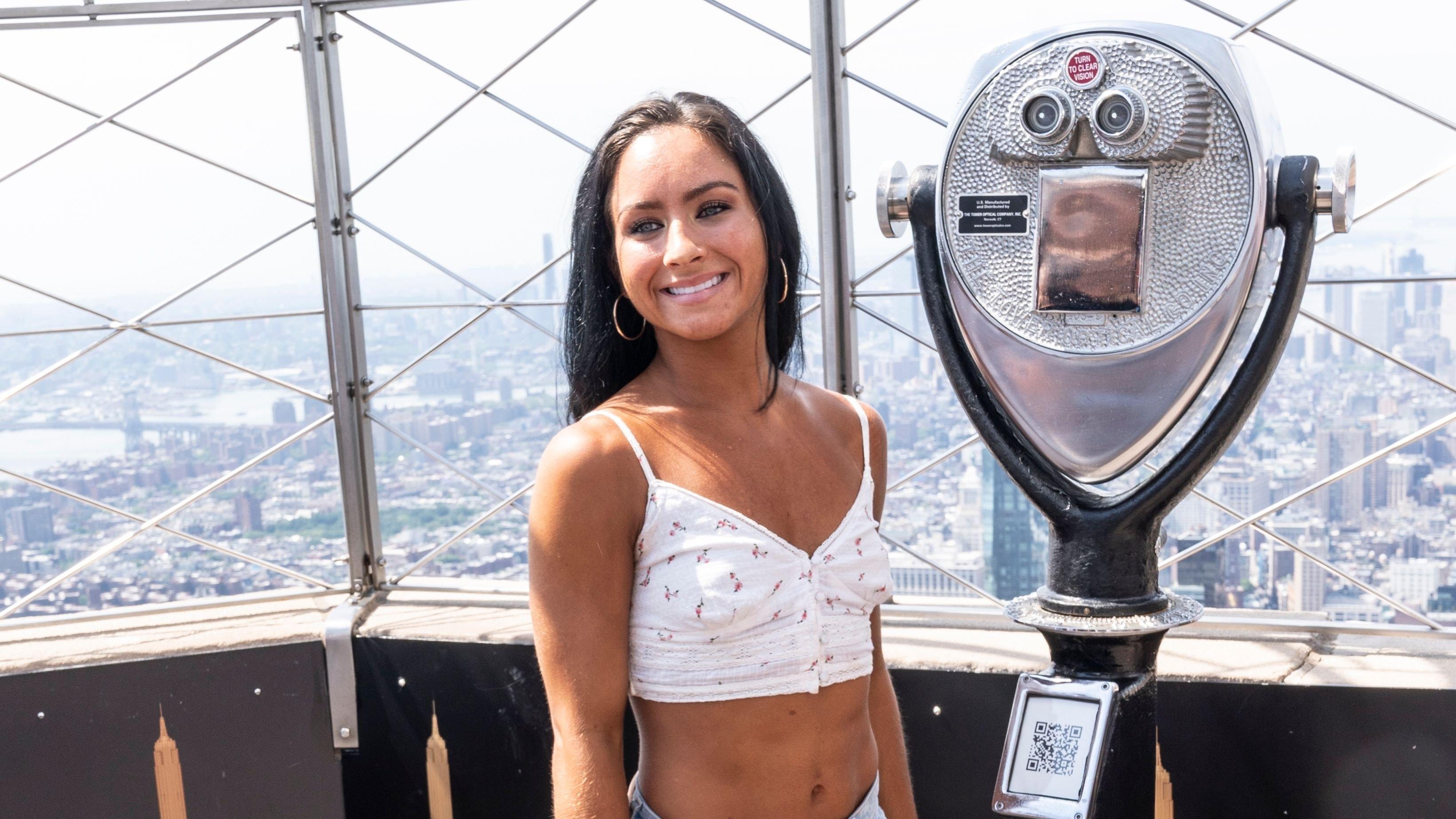 'Cheer' Star Gabi Butler Signs Contract With WWE
The world of WWE keeps expanding every single day. The addition of social media stars like Logan Paul and Jake Paul in the fray has excited most fans, and it doesn't stop there. While there was a trend of the WWE getting popular celebrities to sign for the organization, their next one is slightly different.
The star of the Netflix docuseries Cheer, Gabi Butler, has signed with the WWE. The popular gymnast has captured the hearts of many in her show, and will now look to do the same in the ring.
Article continues below advertisement
Why Did Gabi Butler Sign For The WWE?
Butler revealed how she got into the organization in an interview with PEOPLE. She revealed that she was not interested in WWE for a long time before finally going to their event, SummerSlam. It was an instant click with her and she finally joined the organization.
I was so involved in the cheerleading industry for so long, and I never really looked into anything other than cheerleading. But when I went to SummerSlam, it really just opened my eyes to the athleticism and the dedication the athletes bring into the ring.
-
The Similarity Between Cheerleading And WWE
She also spoke about the similarities between the two sports and said that the aspect of performing and entertaining is very similar between cheerleading and the WWE.
It's very related to cheerleading because we're performers, we're entertainers, we like to put on a show and we also have to be athletic.
-
Butler's arrival was orchestrated by WWE co-CEO Stephanie McMahon. Gabi revealed that McMahon inspired her with the way she carries herself.
Article continues below advertisement
Will Gabi Butler Get In The Ring?
However, if the fans want to see Gabi Butler in the ring then they will have to wait for a while. Butler will continue to be a cheerleader in college for two more years and will train with the WWE in the meantime.
I would definitely love to take that challenge, hopefully in the future. You have to be committed to be wrestling, that's for sure. It definitely doesn't look easy.
-
Butler's Future As A Cheerleader
She expressed a lot of excitement for her partnership with the WWE but also added that she is still looking for colleges to cheer for next year. Moreover, she also revealed that going back to Navarro is not in her plans anymore.
I can't go to Navarro again because my time with Navarro was done. I'm thinking about multiple things right now. So I just don't know where I'm going to sign next.
-