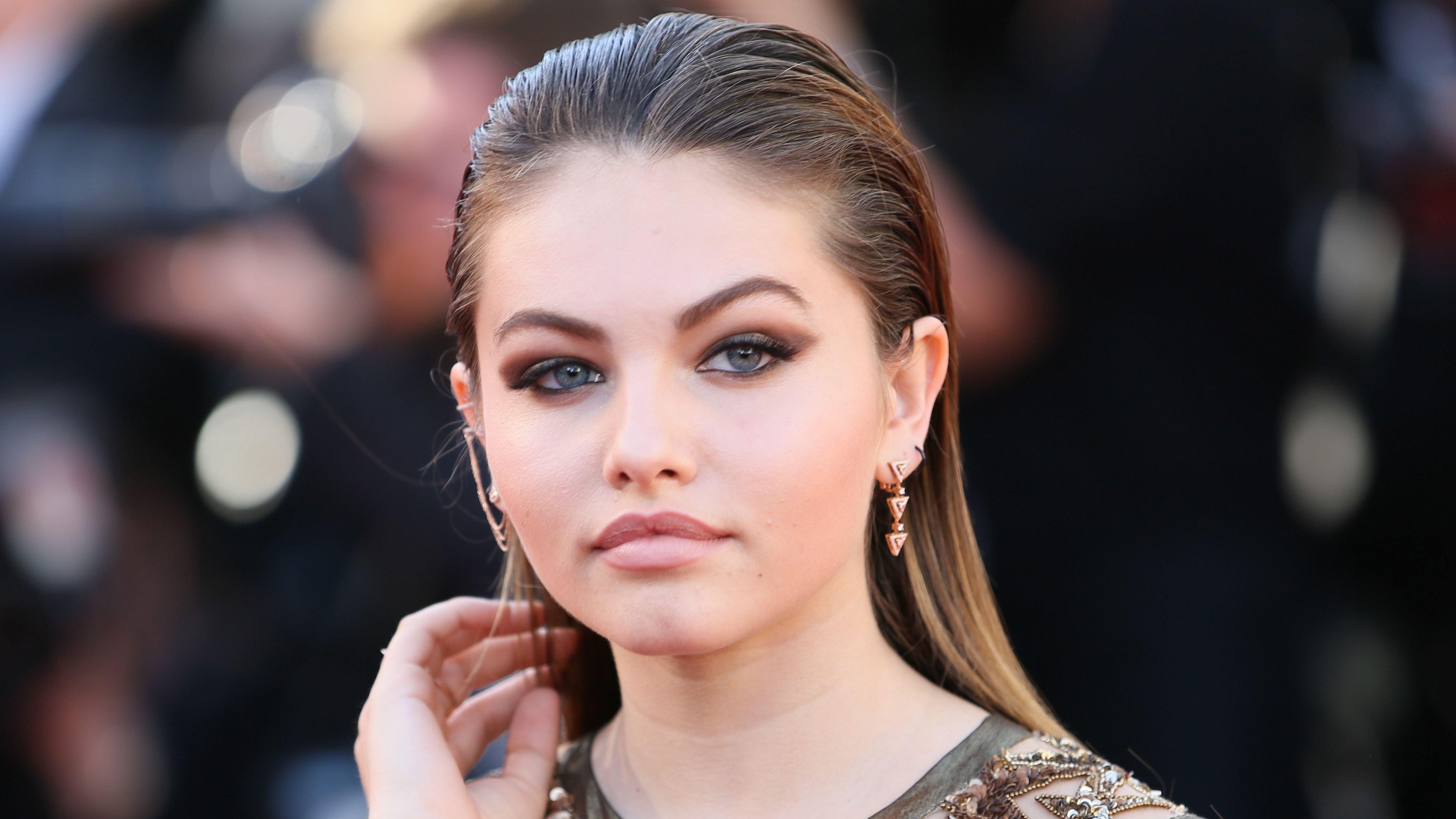 'World's Most Beautiful Girl' Thylane Blondeau Shines In Alluring Thigh-High Slit Dress
Thylane Blondeau is stunning in a gorgeous ruched dress as she adds in a thigh slit while posing for the APM Monaco brand she fronts. The French model, dubbed the "Most Beautiful" girl in the world, continues to turn heads as she posts on social media. In a recent Instagram share, Thylane glowed with regal elegance as she modeled a leggy and glamorous dress while shouting out the luxury jewelry brand. Thylane shared a large gallery of images while dripping in diamonds. Fans can't stop leaving heart-eye emoji.
Article continues below advertisement
All Glammed Up For APM Monaco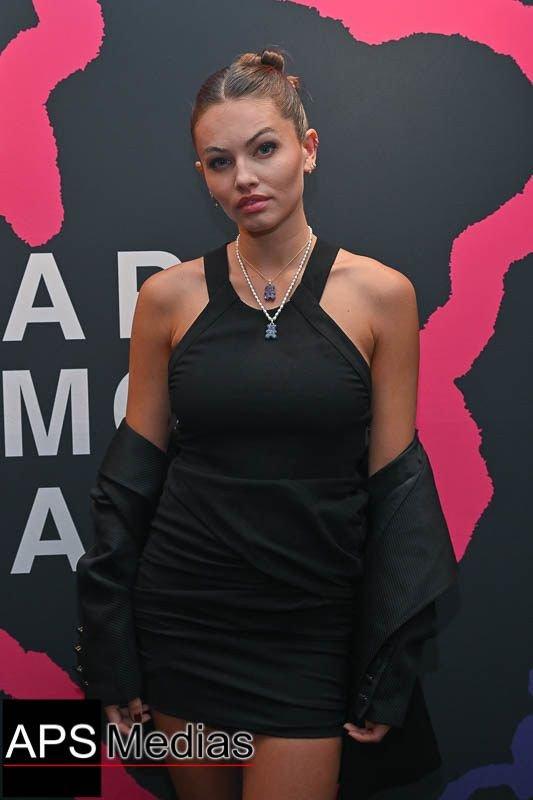 Posting for her 6.2 million followers, Thylane opened strong as she stared down the lens of the camera while backed by a metallic gray wall.
Thylane was already showing hints of her dresses here, one coming in green and black with rich and snakeskin-like fabrics and a deep v-neckline. Thylane showed off her bee-stung pout, also rocking geometric and drop earrings and a matching necklace. The Miu Miu promo face further sported a full face of makeup complete with rosy blush to her high cheekbones.
In a swipe right, fans saw a red wine manicure as Blondeau placed one hand over her face. She eventually returned for a glam shot while all legs and in her robe-like and belted dress. Here, she wore dark boots while leaning against walls.
Going Promo
In a caption, the Aix-en-Provence native wrote: "@apmmonaco 💙 #apmmonaco One of my favorite collection." Thylane also fronts French brand Cacharel's fragrances and has now attended the Miu Miu Fashion Show five years in a row - she further promotes the sister label to Prada on her Instagram. Thylane is, in addition, signed to Italian designer Fendi for what looks like occasional influencing. In 2022, she released her swimwear collab with French lingerie brand Etam.
Article continues below advertisement
Very Modest Despite Title
Thylane is known for being modest. She told Frivolette that she doesn't think she's the "Most Beautiful" girl in the world.
"You know, this does not affect me in any way. I'm still young, I'm pleased. And I try to do everything for my "Thylaners" - I talk with them all the time, and often my mother helps me to answer messages," she said.
Worships Bella And Gigi Hadid
Of her style icons, Thylane named two very famous faces in the modeling world. "Bella and Gigi Hadid - these are my sources of fashion inspiration," she continued. For more, check out Thylane's Instagram account.